Terms of Service
By using our Service, you are agreeing to these Terms. We may modify these Terms without any prior notice.
Your photographs
You retain ownership of any intellectual property rights that you hold in your photographs.
We do not give away, sell or otherwise transfer your photo images to any third party, except for cases when you explicitly order printing out your photos. We do not use your photographs in advertising or any other marketing activities.
Cookie Policy
We store one first party cookie on your browser - your session ID, it is needed to match your session with the image(s) you uploaded and the result that we present to you, also to handle your order and payment.
Also we use Google Analytics to track site visits without any personal information being transferred, Google Analytics stores some cookies on your system as well. We turned off all features of Google Analytics that can possibly collect personal information, including Demographics and Interest Reports, Users Metric in Reporting, Advertising Reporting Features and User-ID feature. We also turned off any data sharing in Google Analytics.
Payments. Paying online with a bank card
Our site allows purchases online, and you can pay for our Product by using Visa or MasterCard bank cards. After accepting the purchase of the Product selected, a secure window with the CloudPayments processing service will open, where you need to enter the information of your bankcard. 3D Secure is used for additional user verification. If your bank supports this technology, you will be redirected to their server for additional authentication. You can find more information about additional authentication methods by contacting the bank, which issued the card to you.
Security guarantee
CloudPayments system protects and processes your bankcard information according to PCI DSS 3.0 security standard. The information to the payment system is sent encrypted with the use of SSL encryption technology. Further information processing is done through closed banking networks, which have the highest security measures in place. CloudPayments does not send or give your bankcard information to any third party. 3D Secure technology is used for additional user verification.
Online payments safety
The information you enter (name, email, credit card number) is confidential and is never shared with anyone. Your credit card information is always sent encrypted and is not stored on our Web-server.
Bank guarantees the safety of all processed online payments. All operations done with the payment cards are done according to the requirements listed by VISA International, MasterCard, and other payments systems. Special technology is used to send the information to ensure security of online purchases, and the information is processed on a secure high-tech server of the processing company.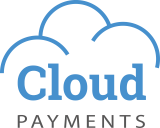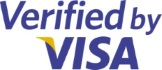 Delivery of images
Images are delivered electronically (either by direct downloading from our site or by sending via email) right after a payment.
Money back guarantee
If a photo made by the Service is not accepted by a government agency, we guarantee to give 100% of your money back.
Confidentiality
1. Definition
Internet website visafoto.com (further – "we") is serious about protecting the information of its visitors and customers of visafoto.com (further – "you", "site visitors")(confidentiality). Personal information is any information which can be used to identify a user (such as name/surname, login, or company name) of a website, as well as information regarding the activity done on the website (for example, and order from a website customer with their contact information). Anonymous information is information which cannot be used to identify a specific user of the website (for example, the statistics on website visits).
2. Usage of information
We collect only minimum possible information, in particular, we do not collect names, addresses, card numbers or phone numbers of users. When you place an order we store only your email address alongside your order number and transaction number, and we use it solely to communicate with you about the order, we do not use it for any other purpose. We do not give out or share personal information of users of the website with other users of the website. We will never make available personal information to others in free access, will never sell it, and will never give it to a third party. The only exceptions are situations where the provision of such information is authorized by public authorities prescribed by the current legislation of the Russian Federation. We publish and share reports based on anonymous information only. These reports will never have information, which can be used to identify a specific user. We also use anonymous information for internal analysis, to improve the quality of service and goods.
3. Links
Website visafoto.com can have links to other websites, which are not associated with our company and which belong to a third party. We do not bear any responsibility for the quality of information, the truthfulness of information listed by third parties' websites, and do not undertake any obligation to maintain the confidentiality of information submitted by you to such sites.
4. Liability limitation
We make every effort to comply with this privacy policy; however, we cannot guarantee the security of information in case of factors beyond our control, which may influence our operations that may result in disclosure of your data. Website visafoto.com and all information published on that website is listed as-is without any guarantees. We do not bear responsibility for any losses due to limited access to URL website, or by accessing the website and using the information published on the website.
5. Contacts
If you have any question regarding our policies, please contact us at email address or phone number listed here.
Copyright
All text, images, HTML code, scripts or data (Content) available in this web site is copyrighted work of visafoto.com or its suppliers. Copying and redistribution of any Content is expressly prohibited.
Disclaimer
visafoto.com does not make any specific promises about the Service. For example, we do not make any commitments about the specific functions of the Service, its reliability, availability, or ability to meet your needs. We provide the Service "as is". To the maximum extent permitted by law, we exclude all warranties.
You explicitly agree that we shall not be liable for any direct, indirect, incidental, special, consequential or exemplary damages.
Legal entity
SP Serge Mikeyev
ORGNIP 313774632500464
Moscow, Russia