35 mm x 45 mm Photo
35x45 ID picture size is one of the most widely used passport photo formats worldwide. To be more precise, it is the most popular size of passport photos.
Table of contents
Let's check how to create it quickly at home for your passport and visa applications!
35x45 mm photo: where to use it?
The size of 35 mm in height and 45 mm in width is a standard ID photo size applicable as:
UK passport photo size
Australian passport photo size
New Zealand passport photo size
Russian passport photo size
South African passport photo size
Singapore passport photo size
Most of the EU's countries' passport photo sizes (Germany, France, Spain, Italy, Netherlands, Belgium, Austria, Sweden, Denmark, Poland, etc.)
Pakistan passport photo size
Schengen visa photo size
Canada visa photo size
Switzerland passport and visa photo size
and much more.
Use 35x45 mm pictures for your passport, driving license, or visa applications in the countries mentioned above, or check the required ID photo format in our comprehensive list of passport photo requirements.
TThe equivalent of a 35 x 45 mm passport picture is a 3.5 x 4.5 cm photo (i.e., the photo's width is 3.5 cm and height is 4.5 cm). 35x45 mm photo in inches equals 1.38 x 1.77".
Here is an example of a 35 x 45 mm photo: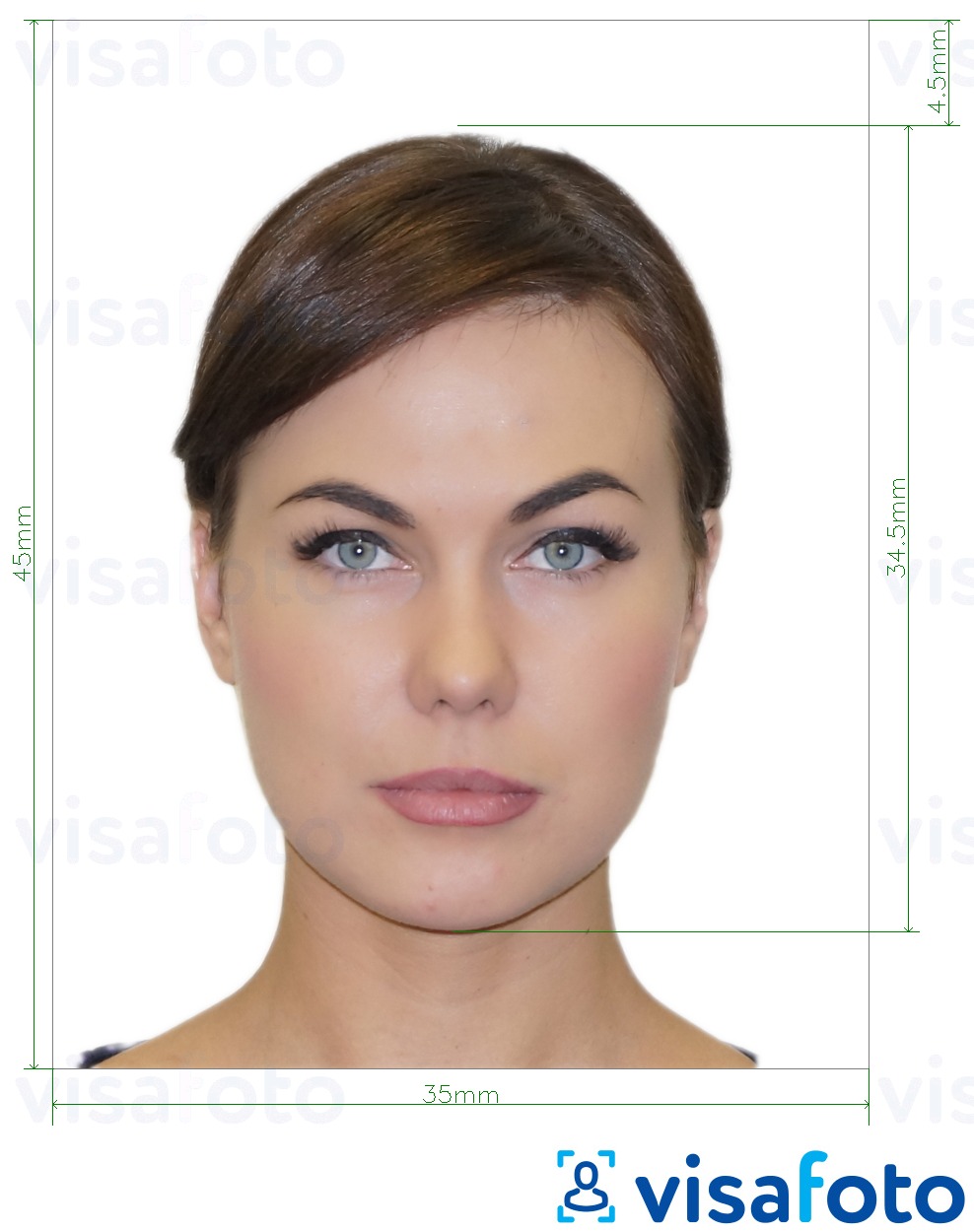 Get a 35x45 mm photo size online!
Do you need to quickly crop a photo to 35 mm x 45 mm? There is no need to go to a photo studio and take a new picture! With Visafoto, any portrait taken in full-face will do.
If you need to get a visa or passport photo for a particular country, we recommend selecting the country first and then the required type of photo.
Take an image with a smartphone or camera against any background, upload it here and instantly get a professional photo for your visa, passport or ID.
Source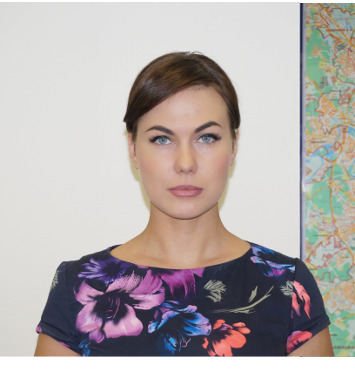 Result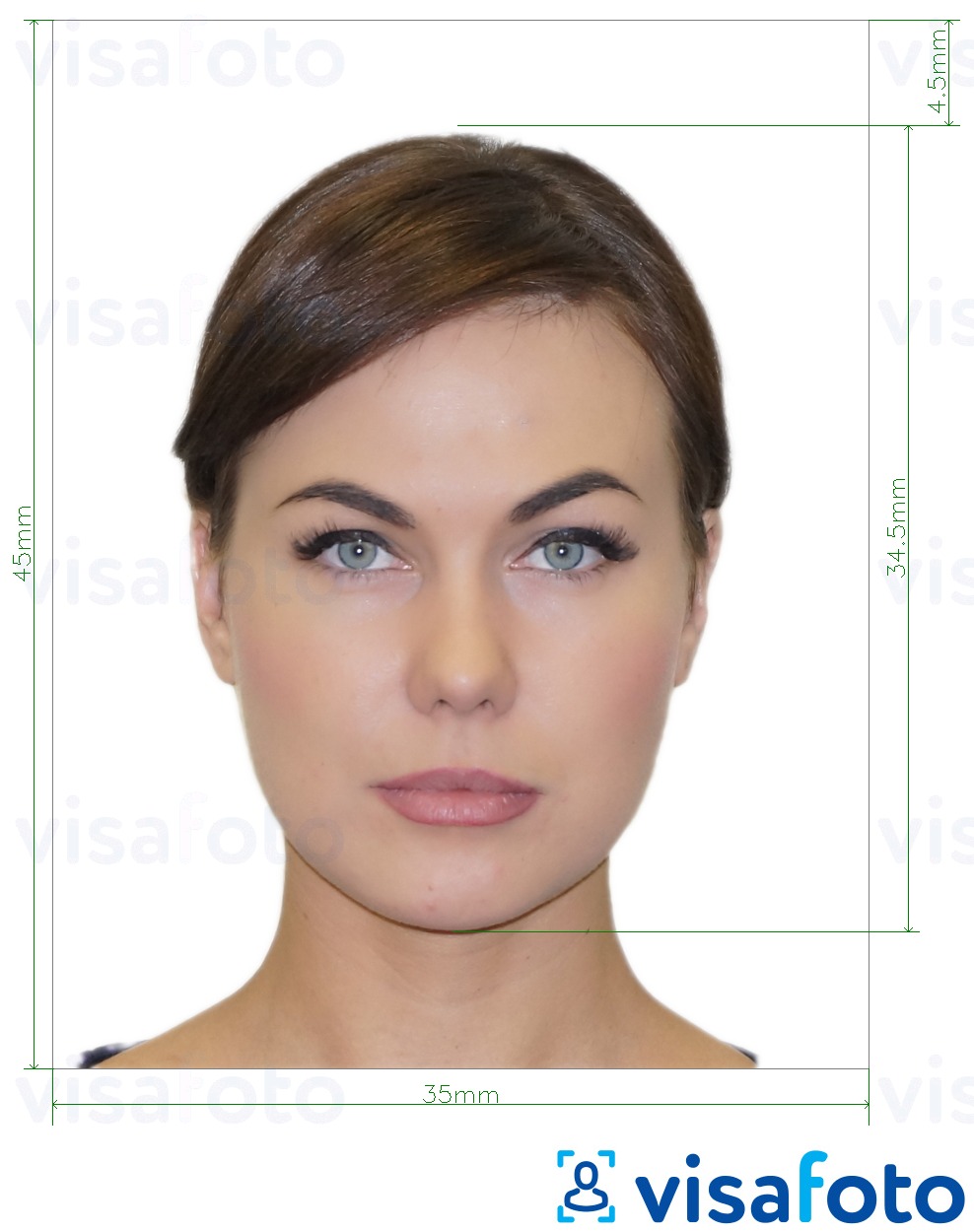 First, take a selfie in a daylight like this one: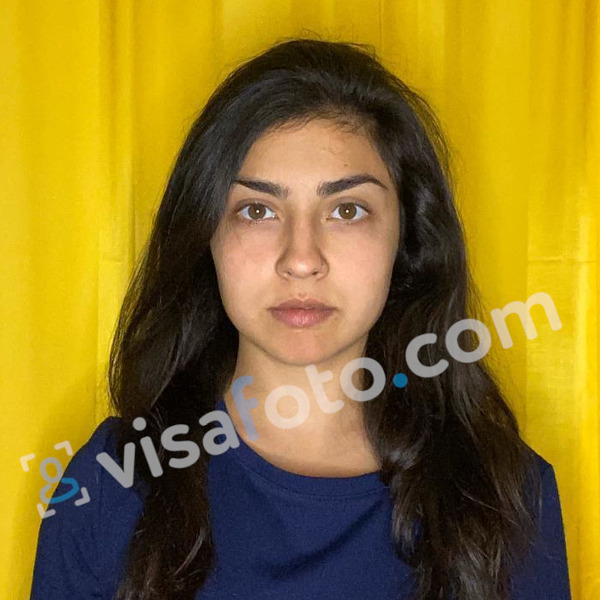 Then upload your photo here and immediately get a result in two formats:
A digital passport-sized image for electronic submissions;
A template for printing on 10x15 cm paper (4x6" paper). The template contains four individual 35x45 mm photos on it.
In addition to size, Visafoto adjusts other essential parameters, such as background, eye position, and overall image quality.
Visafoto knows the precise requirements of all types of ID photos worldwide. For the best result, choose the type of document you need in our list.
How to resize a photo to 35 mm x 45 mm in Photoshop?
If you have Photoshop or a similar photo editor, you can convert photo to 35 mm x 45 mm yourself.
First, open Photoshop and choose the image that you want using the "Browse" option;
Click the Crop tool at the left toolbar;
Drag the crop selector so that the face remains in the center. The picture should include shoulders;
Find the Ratio field in the top bar. Set the required aspect ratio: 35 wide and 45 high;
Press Enter. Your image is successfully cropped!
Head to the Image section above to set the correct size for printing. Select Image size and enter width and height: 3,5 x 4,5 cm. Set the resolution with a minimum of 300 DPI (600 DPI is preferable).
Now your photo 35mmx45mm is ready for printing!
35x45 photo dimensions
Do you need a digital 35x45 photo for electronic applications? In this case, the dimensions will vary depending on the required resolution. Examples:
At 300 DPI resolution: 413 x 531 pixels
At 600 DPI resolution: 827 x 1063 pixels
Bear in mind that ID photo requirements include not only the size and format but also such criteria as background, head size, eye position. These parameters may vary depending on ID type. For the compliant result, it's recommended to use a specialized 35x45 passport photo maker like Visafoto. It will take into account every detail, and your photo is guaranteed to be accepted.
Last update: October 2022