UAE passport photo
The Emirati passport is still considered one of the best passports in the world despite the issues of COVID-19. It ranks first in the Arab world.
The UAE citizens can apply for a passport in the General Directorate of Residency and Foreigners Affairs/Citizenship Departments (GDRFA), via e-channels and in the UAE embassies abroad. Persons eligible for an Emirati passport are UAE citizens, their newborn babies, and foreign spouses.
Table of contents
UAE passport
UAE passports are valid for five years. To submit an application, you have to present your local ID card and family book, both in original and a copy, as well as an up-to-date UAE passport photo.
According to the new security rules, The Ministry of Domestic Affairs in UAE has recently begun to issue electronic passports. Such an e-passport has a microchip with encoded biometric data to avoid falsification. The holder's photo, signature, and fingerprints are imprinted and cannot be altered.
UAE visa photo
Take into consideration that photos for a UAE visa differ from photos for a UAE passport. They should be 43x55 mm if you apply through paper form or 300x369 pixel if you apply through emirates.com website.
UAE passport photo requirements
The UAE passport photo regulations state that the size of the passport photo must be 4x6 cm.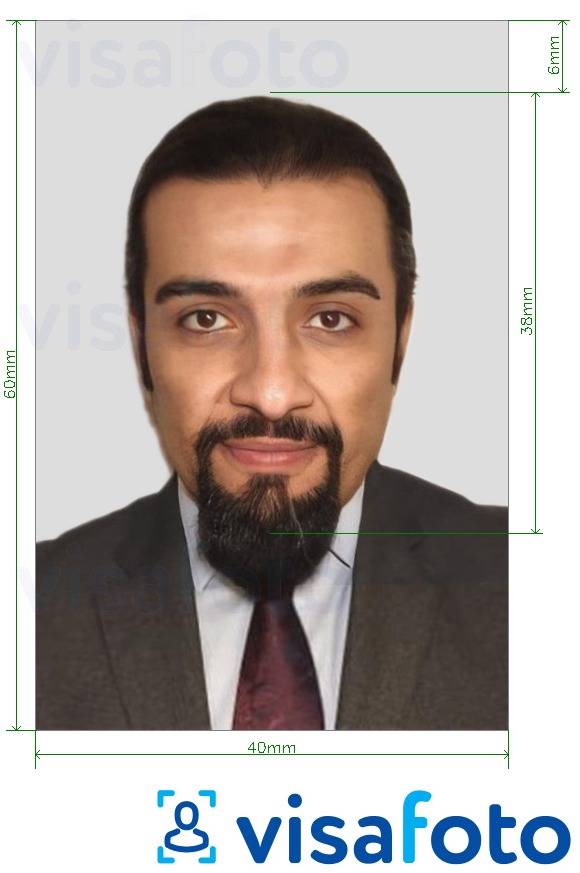 Its resolution in pixels must be at least 300 dpi. This quality of the image guarantees a successful online submission.
Besides, the UAE passport photo requirements indicate the position of the head in the picture. Head height should be about 36 mm from the bottom of the chin to the top of the head. The UAE passport photo should be in color. The background of the UAE passport photo should be light grey, uniform, monochromatic, and without shadows.
What to wear for a UAE passport photo
The UAE passport photo regulations state that your clothing must contrast with the background of the photo.
Uniforms are not allowed in the photo. But there is an exception to religious clothing that is worn daily.
Glasses are not allowed. Note that if you cannot take off your glasses for medical reasons, you must attach a corresponding certificate to your application.
Passport photo UAE regulations do not permit you to wear a hat or headgear that covers your hairline or hair unless you wear it for religious purposes. Your hijab should not cast shadows and your face should be fully visible in the picture.
Get UAE passport photo online
Dedicated online tools offer an easy and quick way to get your UAE passport photo and UAE visa photo. Thus, Visafoto provides you with a convenient way of obtaining photos, suitable for any application for documents in UAE. You just need to take a picture with your gadget and upload it to Visafoto.com.
Take an image with a smartphone or camera against any background, upload it here and instantly get a professional photo for your visa, passport or ID.
Source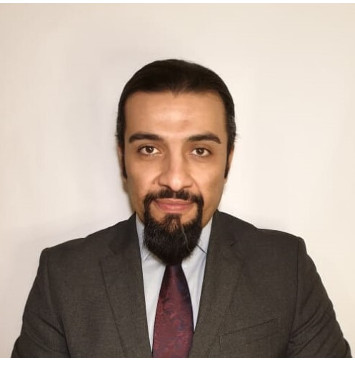 Result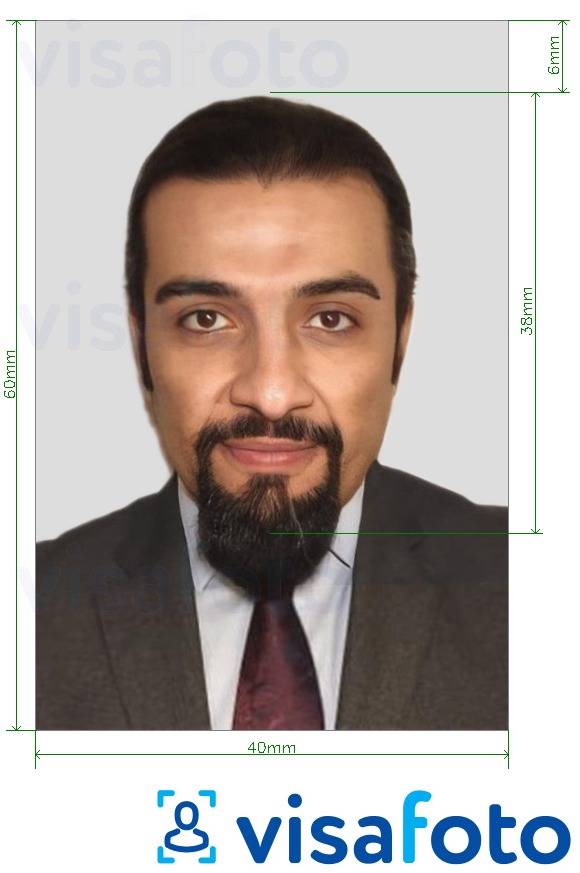 It will instantly transform your photo so that it will match the official UAE passport photo and UAE e-visa photo guidelines.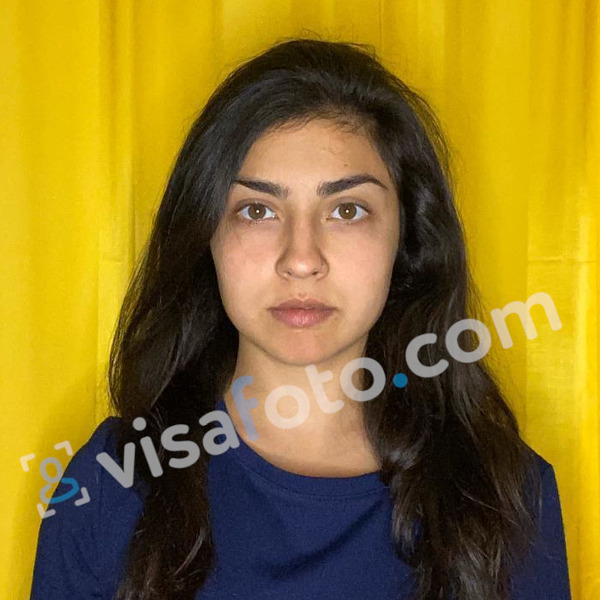 Visafoto will create two photographs. The first one is a digital UAE passport photo that can be submitted online, and the second one is a printable version.
Here are quick instructions on how to take a photo and use Visafoto on the web:
Take a selfie or photo with your gadget. No worries about the background;
Look straight in the camera;
Have a neutral facial expression;
Make sure your appearance meets the dressing requirements above;
Avoid red-eye;
Upload your photo to Visafoto.com and get immediate results.
The service will change the background, set the specified format and size, and improve the quality of the picture. It will meet all the requirements for a passport photo in UAE.
If you have any questions, technical support works 24/7. If for some reason the result does not suit you, Visafoto.com will replace the photo for free or refund 100% of the cost.
You can use the same guide for a UAE visa picture.
UAE passport photo price
The actual UAE superstore passport photo price is AED 40 per standard set of six UAE passport photos in Dubai.
With Visafoto you cut the price in half, as the fixed price for a service is $7 only.
Where can I take a passport photo in Dubai, Abu Dhabi, Sharjah?
You still prefer to transfer all the routine offline? Among the popular locations to take a passport photo in UAE are:
Express Photo. Smart photo machines located all over Dubai. A set of 6 passport photos cost AED 40. Only standard Emirati ID photos are available; if you need a visa photo for another country, it's better to look for another service.
Express Studio. A branch of photographic studios of a wide range.
Printing out a UAE passport photo
There are various online photo services where you can print a photo for your UAE passport. Print Online is a great example of such an inexpensive service in the UAE.
Print Online's digital photo prints cost AED1.00 for standard passport photos. UAE passport photos are supplied as a set of 4 appropriately sized 4x6 cm photographs. The final price depends on delivery.
To get your UAE passport photo printed, follow five simple steps:
First, upload your digital UAE passport photo from Visafoto.com to the homepage of Express Photo or another online photo service above;
Select 4x4 inch print size;
Enter your details, address, and type of delivery;
Pay online;
Receive a photo the same day or the next day.
Also, you can print out your UAE passport photo at home if you have a color printer.
Links