ICP Passport Photo (UAE)
The ICP stands for Federal Authority For Identity, Citizenship, Customs & Port Security, which is the UAE governmental agency for, among others, citizenship documents. Almost all online ICP applications require a high-quality digital photo to be accepted. Below we collect the necessary data about ICP photo requirements and ways to take one.
Table of contents
Are ICA and ICP the same service?
In a way, yes, they are the same service. The ICA's full name was the Federal Authority for Identity and Nationality. It served the same functions as the ICP now: identity services by issuing identity cards and passports to UAE citizens and granting entry and residence permits to expatriates.
What kind of UAE documents can you apply for at ICP service?
As we have stated above, the ICP issues documents related to identity, immigration, and citizenship, which include:
How to create an account at ICP service?
Having an account on the ICP platform is the first step to accessing many important governmental services in the UAE. Here's how to register on ICP:
Access the ICP Smart Service online;
Locate the Individual Services column and click Individual Registration;
Enter your email and proceed to fill out your personal data to register.
Get a digital photo for your ICP application online!
The Emirate government has made bureaucratic processes more streamlined and efficient through ICP Smart Services. However, there's a way to make these processes more of a breeze, especially regarding the application photos. You can trust this task to the professionals.
Visafoto can adjust your photo to fulfill all the ICP photo requirements. Simply take a picture of yourself with any background but good lighting by following all posing and dress code guidelines. Then, upload it to our tool below and instantly convert it to a compliant ICP digital photo.
Take an image with a smartphone or camera against any background, upload it here, and instantly get a professional photo for your visa, passport, or ID.
Take an image with a smartphone or camera against any background, upload it here and instantly get a professional photo for your visa, passport or ID.
Source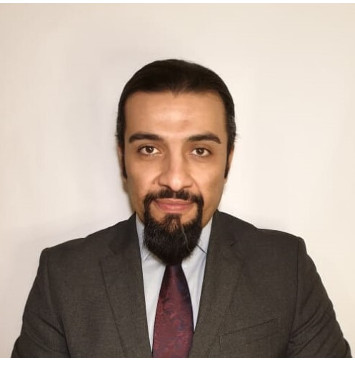 Result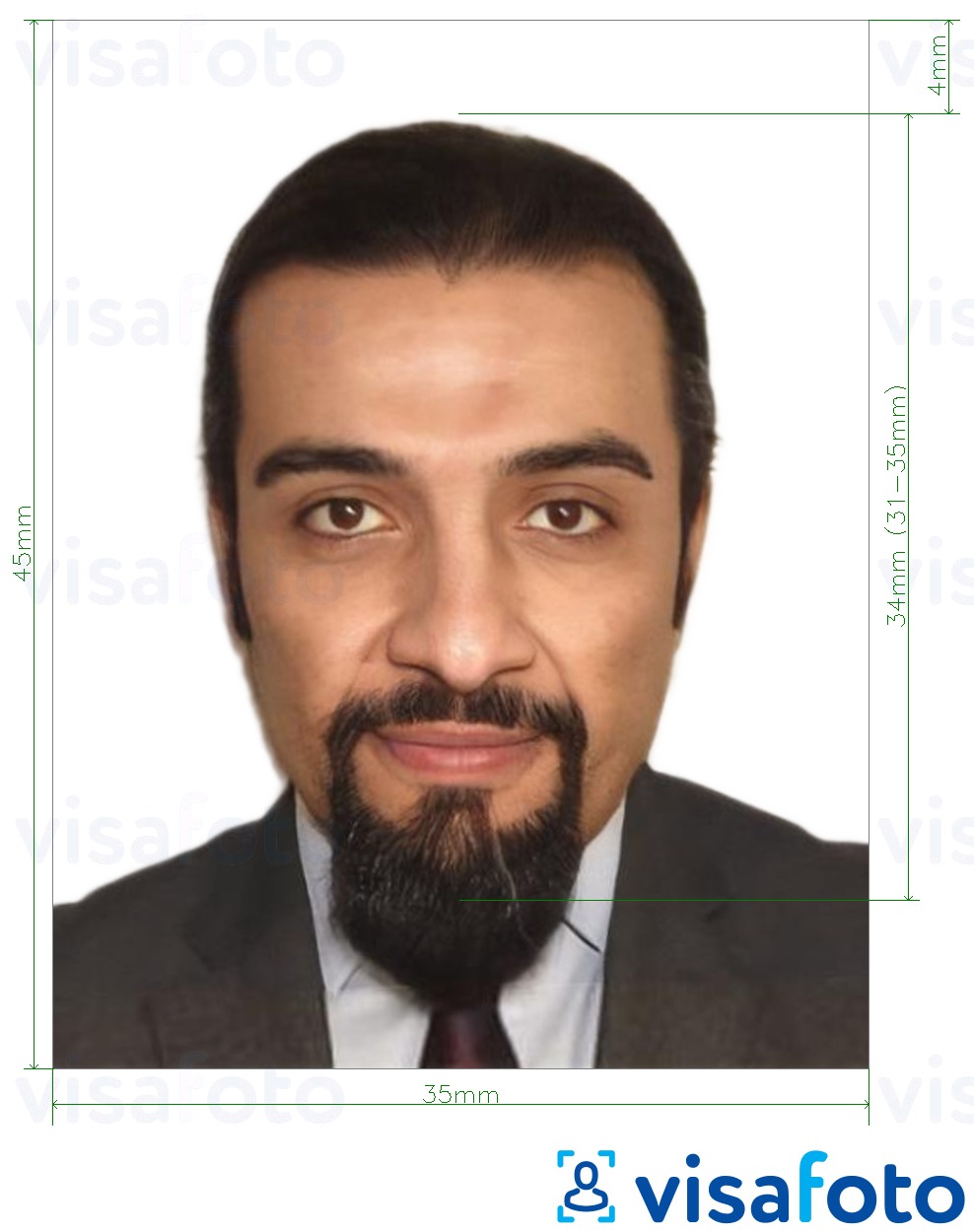 It will instantly transform your photo so that it will match the official UAE passport photo and UAE e-visa photo guidelines.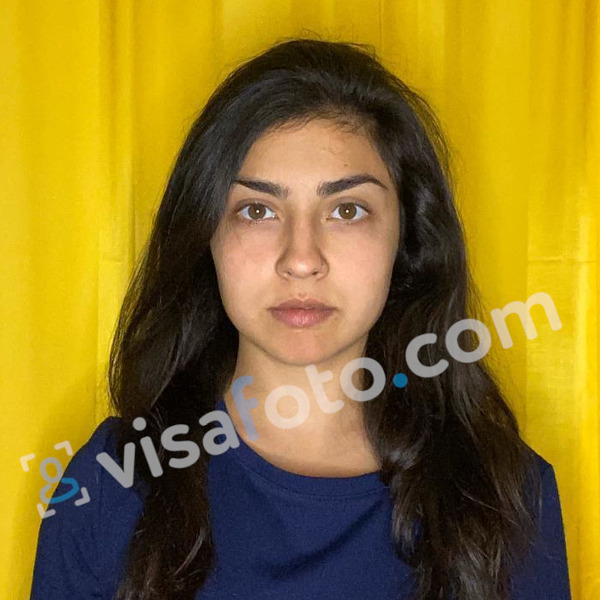 Visafoto will create two photographs. The first one is a digital UAE passport photo that can be submitted online, and the second one is a printable version.
ICP photo size
The picture size for document applications through ICP is 35 mm in width and 45 mm in height, with the height of your head must range from 31 to 35 mm. In digital form, that makes a ¾ format. Provided that the minimum allowed resolution is 600 DPI, the recommended digital ICP photo size in pixels is 826 on 1063 px.
Here is an example: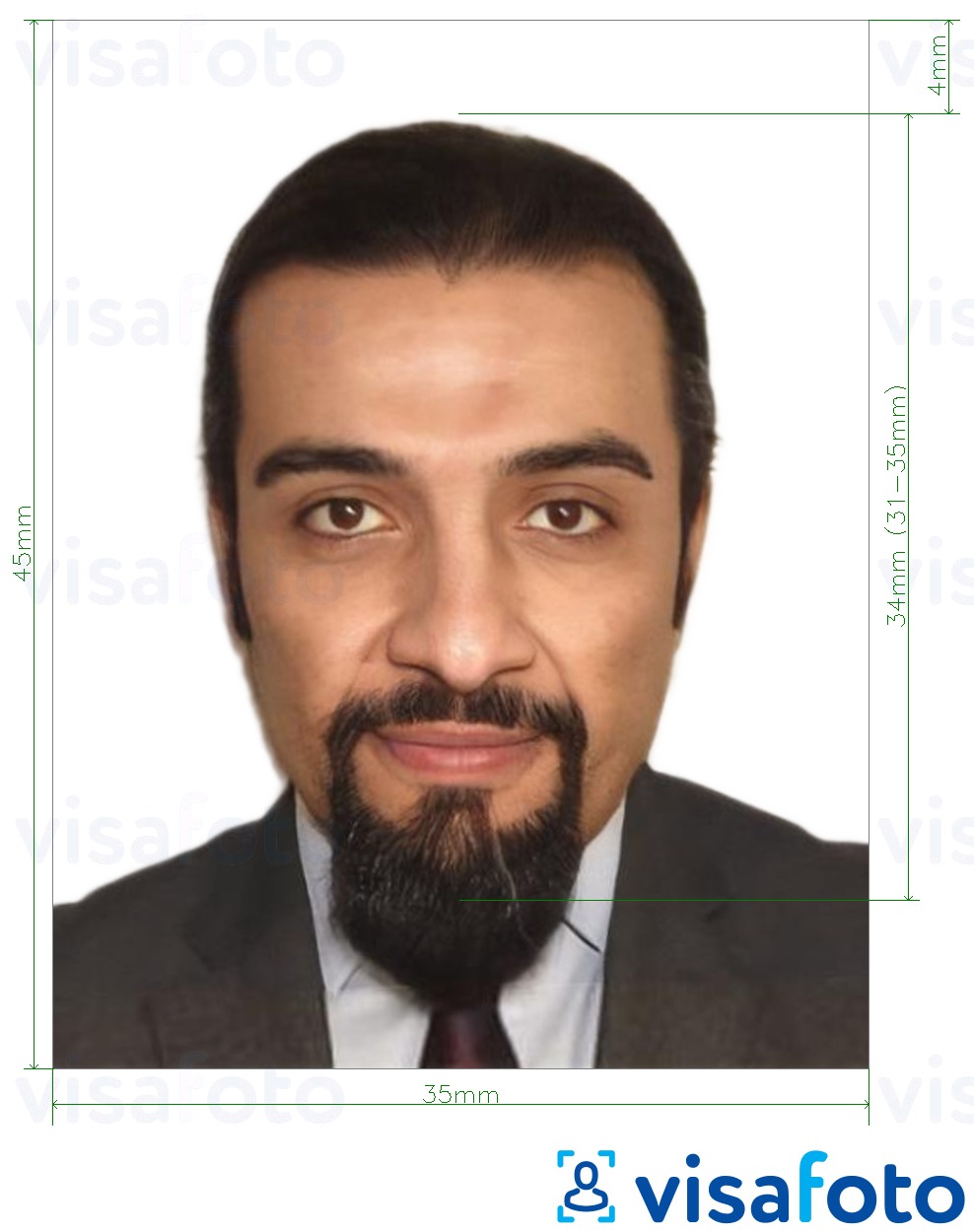 ICP photo background
The background for applications done through the ICP must be plain white with no shadows, patterns, or external objects.
ICP photo dress code
The dress code for ICP photos is not precisely set, but applicants should wear something bright and casual like what they would wear daily. The shoulders should always be covered. Sleeveless clothing and deep necklines are unacceptable. Transparent eyeglasses for vision are allowed, provided they don't distort facial features or hide the eyes. Head covers are only allowed for religious purposes.
Other essential ICP photo requirements
Besides what we have explained above, here is a checklist of what you should take care of to make sure that you have a compliant ID photo:
The photo for any ICP application must be recent, taken no longer than 6 months ago;
The photo must be of good quality with a minimal resolution of 600 DPI;
The image must have adequate brightness and contrast and show natural skin tone;
It should show a close-up of the head and (partial) shoulders;
Your head must be looking straight forward, centered with a neutral expression and in sharp focus and clear with no ink marks/creases/lines;
The eyes must be open, and no hair obscure the face;
The lighting must be uniform with no shadows on the face or behind;
Photos should not have red eyes.
ICP photo requirements for babies
The specifications for babies' pictures for document applications through the ICP are mostly the same as for adults, with some concessions applied. For example, while photos usually must show open eyes, it is acceptable in very young babies' photos for the child not to have eyes open.