Arab Emirates Residence Visa
The United Arab Emirates is an attractive country for development, business, and immigration in general. There is no such document as a UAE residence permit. Still, according to the migration rules of this country, everyone can get a residence visa - a kind of analog of a residence permit. This article will tell you what this document is, how to get a residence visa in the UAE, and who can qualify for it.
Contents:
What is a UAE residence visa?
The number of locals in the UAE does not exceed 15-20% of the total population. The majority of the inhabitants are expats. The owner of a UAE resident visa receives a kind of residence permit, can enter and leave the country an unlimited number of times and live in the Emirates during the document's validity.
What does the UAE resident visa provide? The rights of the resident visa holders are as follows:
Run a business or be employed;
Open a bank account or use credit services;
Obtain tax residency if other conditions are met;
Lease real estate under an official contract;
Use medical services and obtain medical insurance;
Place children in private and public kindergartens, schools, and other educational institutions;
Obtain an international driving license in the United Arab Emirates;
Use mobile communications and the Internet.
The holder does not have to live permanently in the Emirates, but it is necessary to visit the country every six months. Usually, the UAE resident visa validity period is 2 or 3 years. It depends on the visa category and the Emirate that issues it.
UAE residence visa requirements
An Emirates residency visa can be issued to several categories of applicants. These are:
An owner of real estate located in the Emirates;
A student at an Emirati educational institution;
An employee hired by a company registered in the Emirates;
An investor of real estate in the UAE;
Owner of an offshore company registered in the United Arab Emirates.
The UAE residence visa cost depends on the Emirate. A Dubai residence visa will cost the most, especially for business owners. Company registration in Ajman, Umm Al Kuwait, Sharjah, or Ras Al Khaimah will cost less.
UAE resident visa application process
It is possible to apply for a UAE visa in several stages. These are:
Issuance of permission to open an immigration file (Establishment Card). This document is required for those who are applying for a visa based on ownership or employment with an onshore company. The process takes, on average, 7 to 14 days;
It takes an average of 7 to 14 days;
Submission of documents for a resident visa and obtaining an entry permit. This process takes up to 10 days. You will have 60 days to enter the country. During this time, the visa applicant must visit the Emirates to complete the procedure. If the applicant is already in the Emirates at the time of issuance of the document, they must change their visa status to a resident visa. It usually takes 3 days only;
Obtaining an Emirates ID card in case of successful completion of all stages. Personal presence is not required.
Emirates ID is an identification card required for all citizens and residents of this country. The document identifies a resident of the Emirates and gives them all the relevant rights: they can use public services, receive medical care, travel, etc.
UAE residence visa: required documents
Applicant must pass a medical examination, pass biometrics, provide a passport for a UAE resident visa. The list of documents may differ depending on the status of the applicant and the purpose of obtaining a residence permit, but the general list looks like this:
Passport;
UAE visa photo, we will describe the requirements for it further in the article;
A certificate with the results of medical examination;
An entry permit;
Application for an identification card stamped by the Office of Identification and Citizenship.
If the documents are submitted by an entrepreneur, it is necessary to provide a commercial license and a migration file. Applicants for a UAE work visa must present an employment contract and a copy of a diploma. For the investor, it is required to provide bank statements confirming income, a certificate of no criminal record issued in the Emirates, a certificate of ownership.
The holder of a UAE resident visa, investor visa, work visa or real estate investment visa can sponsor the same resident visas for his relatives: spouse, parents and children (unmarried daughters, minor children, and children from 18 to 21 years if they are students and study for at least 1 year).
UAE residence visa photo requirements
Emirates residence visa photo specifications are as follows:
The required UAE visa photo size is 43 by 55 mm;
The background must be white or light;
The image must be printed on matte paper;
The face must occupy 80% of the total area of the photo;
The distance from the top of the head to the chin must be 39-41 mm;
If submitted electronically, file width is 200 to 400; height is 257 to 514 pixels;
The file type must be JPG;
The weight of the file must be a maximum 40 Kb.
Other requirements for the photo are standard: the applicant must look straight into the camera, be photographed in full-face. A good level of light and contrast is also required. The photo must fully show the applicant's face. Headgear is only allowed for religious beliefs. Prescription glasses may be used.
Here is an example: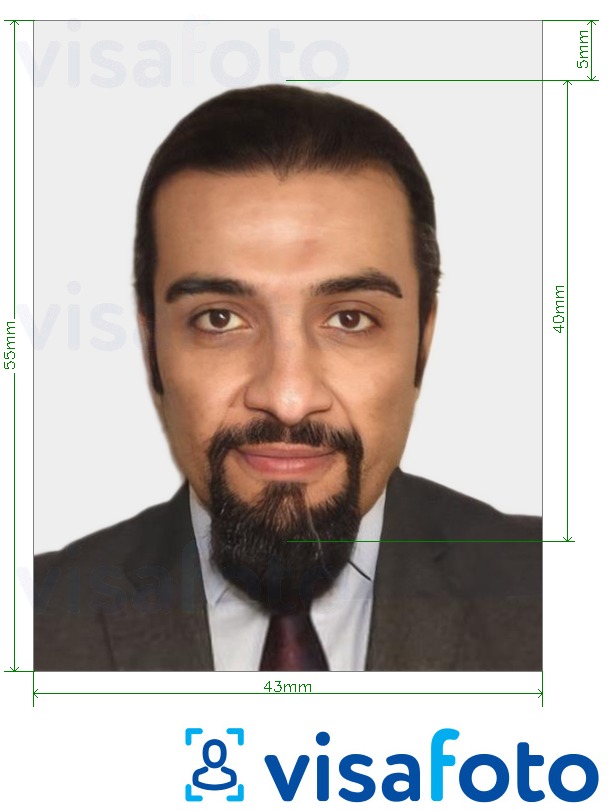 Get a UAE residence visa photo online!
We have developed Visafoto service to take photos for different types of documents, including UAE resident visas in no time. The program considers the criteria for all types of photos for visas, passports, driving licenses of international standard. It performs a number of actions:
Maintains proportions;
Aligns size;
Adjusts the resolution;
Performs color correction;
Changes the background of any color to solid white.
Take an image with a smartphone or camera against any background, upload it here and instantly get a professional photo for your visa, passport or ID.
Source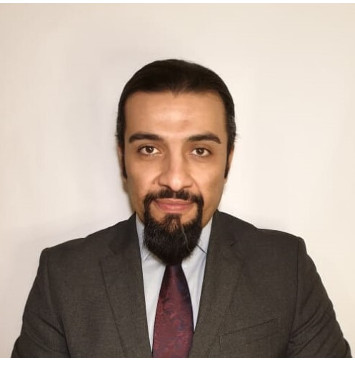 Result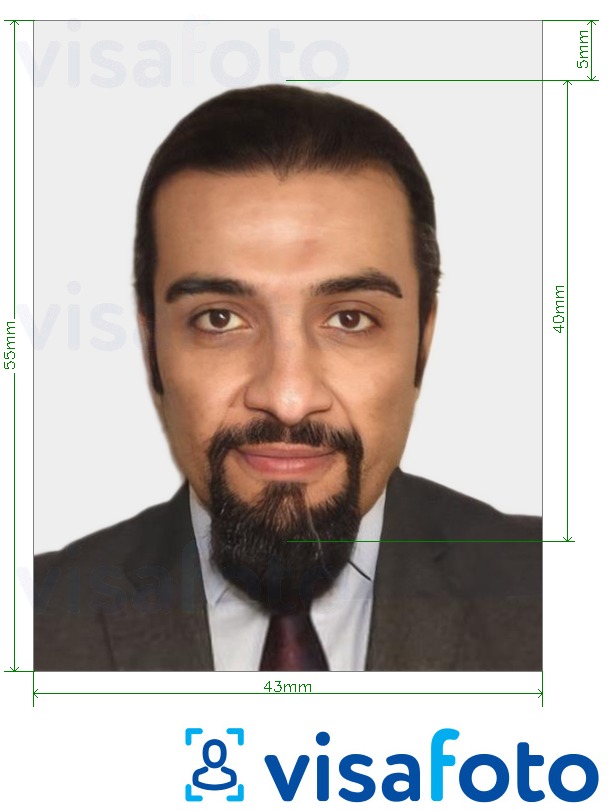 All you have to do is take a picture with a regular smartphone with good resolution, upload it to Visafoto and download the image.
First, take a photo of yours under daylight like this one: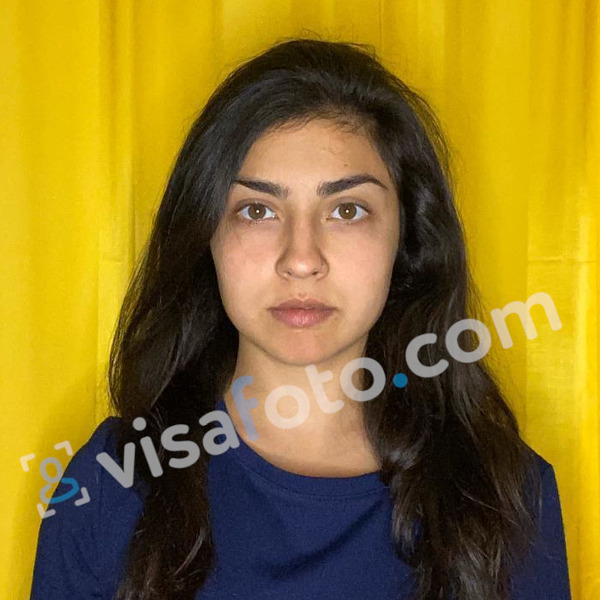 You will have two types of photos: a digital one for electronic applications and another one suitable for printing.
Here they are:
You can use the service 24 hours a day, any day of the week, from anywhere in the world. This is incredibly convenient when you are in the UAE and don't want to waste your energy searching for an offline photo salon. Today, with Visafoto, all the necessary procedures can be done online.
Take quality photos with Visafoto an unlimited number of times, and good luck getting your Emirates resident visa!
Links