UAE / Dubai Visa Photo
Whether you are going to lie on a Dubai beach or visit shops in Abu Dhabi, a visa to the UAE for foreigners requires a particular set of various papers. You must provide photos, an application form, and other documents to get your travel permit.
Table of contents
As to photos, you must have an image that meets the established photo requirements for a UAE visa. High-quality photographs are an essential part of your success in UAE visa applications.
Documents required for UAE visa application
When applying for an Emirati visa, you must provide the following package of documents:
Passport (must be valid at the end of the trip for at least six months);
A copy of the passport photo page (bio data page);
Original local ID and its copy;
Application form;
Round-trip air ticket (if electronic, then confirmation received by email);
Receipt of paid visa fee;
One photo matching the UAE visa picture requirements;
Copies of valid and used visas (if you have an old passport, you need to attach a copy of its first page and copies of pages with previous visas and stamps);
Documents confirming financial solvency.
How to apply for a UAE visa online?
To apply for a UAE visa online by yourself, choose one the following channels:
the eChannels portal. Only persons and companies registered in the UAE can apply for a new visa via this service.
the website of GDRFA - Dubai. A visit visa has to be applied for by a sponsor: a person or organization who will represent you to the authorities as and when required.
the mobile apps:
GDRFA Duba‪i‬ on Google Play and App Store
ICA eChannels on Google Play and App Store
Dubai Now on Google Play and App Store
If you or your relatives/sponsors are not registered in UAE, you can make an application through licensed visa centres, offering their services worldwide.
The following documents are required for online UAE/Dubai visa application:
Color copy of the passport page with the applicant's data and photograph (in good quality, without lights, the file size must be more than 900 × 2000 pixels);
A color photograph of required size;
Round trip ticket or booking (confirmation e-mail or copy);
One of the following documents: certificate of employment in English, a copy of a bank account or Schengen, American, or British visa obtained within the last 5 years;
An electronic questionnaire completed on the website.
Finally, pay for the visa application services online.
UAE visa photo requirements
Submitting documents, you have to provide a picture in compliance with the following Emirati visa photo specifications:
UAE visa application photo size is 43x55 mm (4.3x5.5 cm).
The face should occupy 70-80% of the image.
The picture for a UAE visa must be in color.
The photo must have a light background.
The photo must have been taken no more than six months ago.
Here is an example: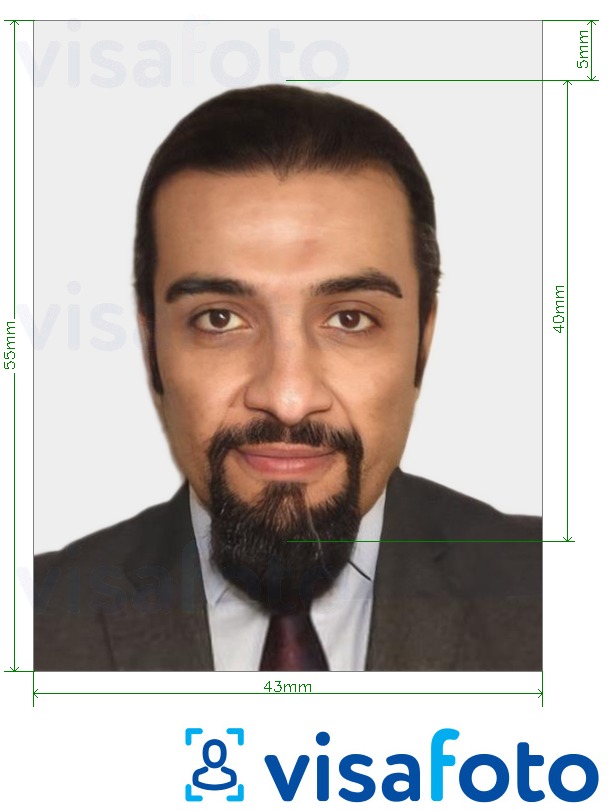 In the case of online application, photo requirements are as follows:
The digital visa photo size should be 300x369 pixels.
The photo should be colored.
The photo should have a light grey background.
The image format is jpeg.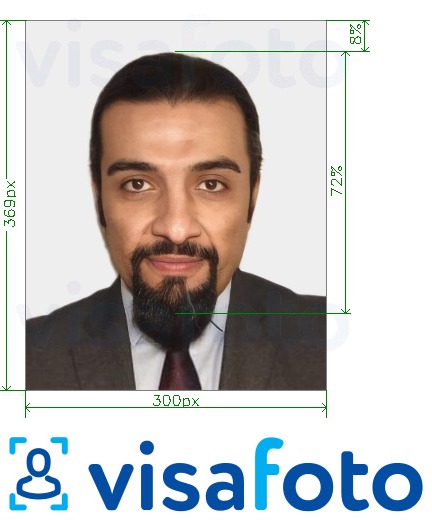 Can I wear glasses in my UAE visa photo?
You can keep medical glasses on provided they don't obscure your eyes and don't distort your facial features. Sunglasses are not allowed.
UAE visa photo: matte or glossy
A UAE visa photo should be printed on good quality photo paper. The type of the paper is not specified.
UAE visa photo tool
What's the best method to take a picture to apply for a UAE visa? As the photo size for Emirati visa applications is distinct and differs from most passport-size photos, it is best to leave this work to online tools. With Visafoto, you can take a photo for a Dubai visa from anywhere in the world!
Take an image with a smartphone or camera against any background, upload it here and instantly get a professional photo for your visa, passport or ID.
Source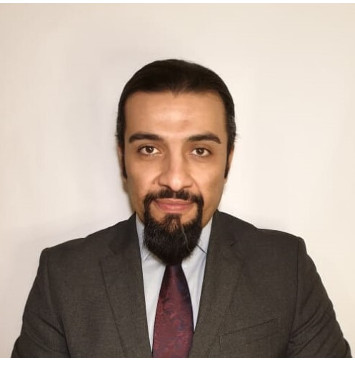 Result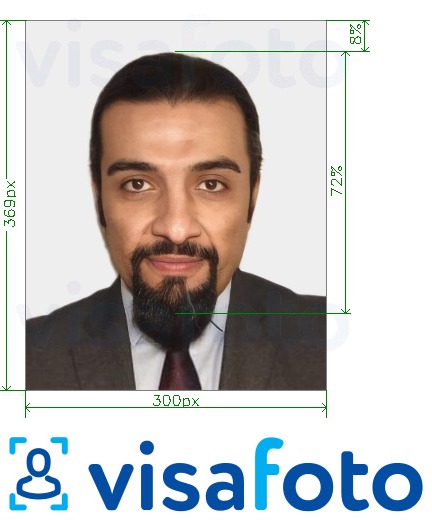 Use our UAE visa photo requirements tool to see the quickest results. Now upload a full-face shot taken in normal lighting. Visafoto will immediately resize it and change the format as required, substitute the background with light grey and improve the image quality in general. The resulting photo will be 100% compliant with the set requirements.
Take a photo under daylight like this one: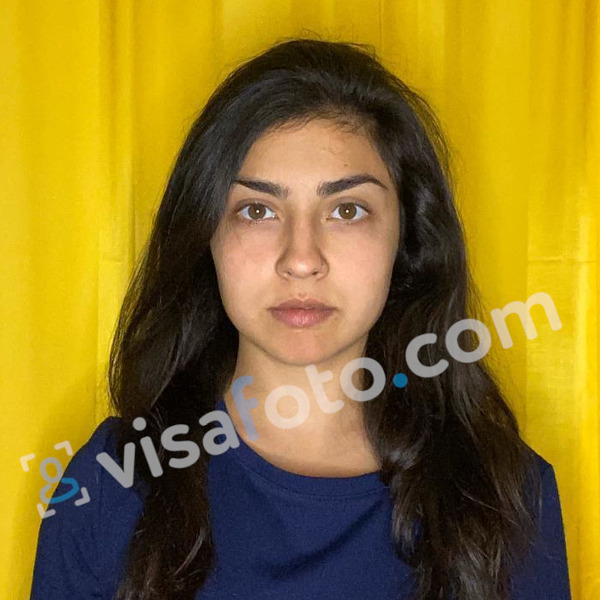 You will hold two types of photos. The Digital one is for electronic applications and the template for printing:
What types of UAE visas require photos?
The information of the article fits the photos for the next visa types:
UAE visit visa photo;
UAE transit visa photo;
UAE tourist visa photo.
Links
Last update: November 2022