Passport photo with blue background
While most standard ID photos must be taken against a white background, some countries have a different requirement for passport photos: a plain blue background.
In some regions, this requirement can be quite difficult to fulfill if the photo services only take photos against a default white. Besides, you need to have no shadows or patterns in the background, and the color must be absolutely uniform - so just a blue wall or sheet may not work.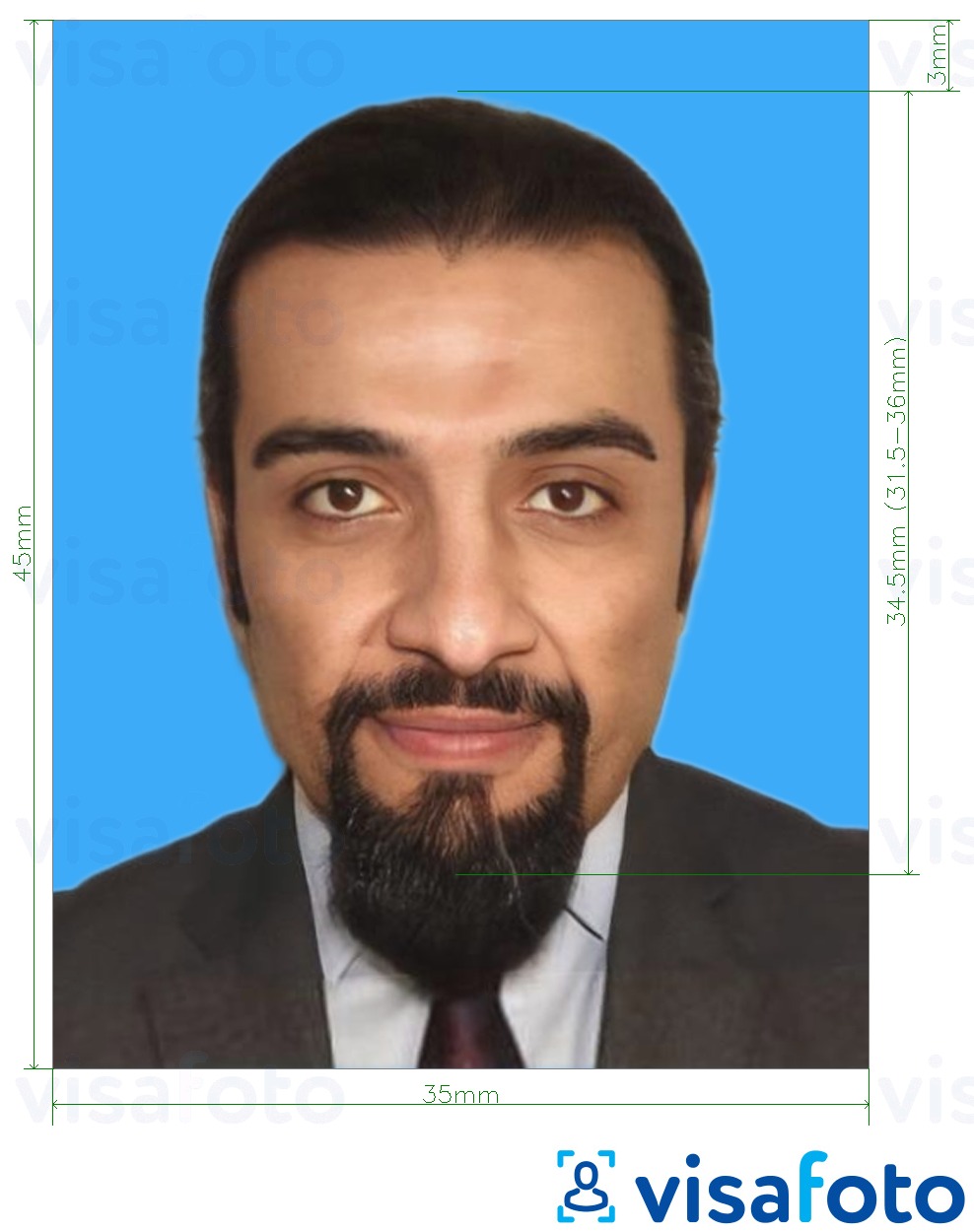 Table of contents
Let's check how to make a passport-size photo with a blue background on your own from anywhere in the world!
Passport picture with blue background: where to use it?
Some countries require a blue background for all ID photos.
Kuwait
To apply for a passport, an ID card, a driving licence, a residence or work permit, you will need a 4x6 cm photo with a blue background.
Remember, if you apply for a Kuwait passport for the first time, you need a 4x5 cm photo with a blue background.
Oman
Are you going to Oman? Your visa requires 4x6 cm photos with a blue background.
For a passport or an ID card, you will need 4x6 cm photos with a blue background. Residence or work permits require the same photo format.
Palestine
For passports and ID cards you will need 35x45 mm photos with blue backgrounds.
Other countries
But some countries generally require photos with white or light grey background, and only particular documents require a blue background. Here they are:
Attach blue background passport photos to your passport, visa, or driving license applications. To stay sure that your image meets all the requirements, check the detailed specifications in our list.
Make a passport-size photo with a blue background online!
Does the nearest photo center only take passport photos against a default white background? This means you don't have to leave home for this service.
Take an image with a smartphone or camera against any background, upload it here and instantly get a professional photo for your visa, passport or ID.
Source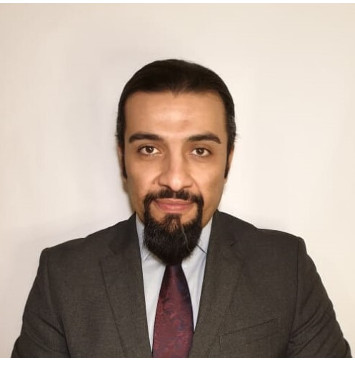 Result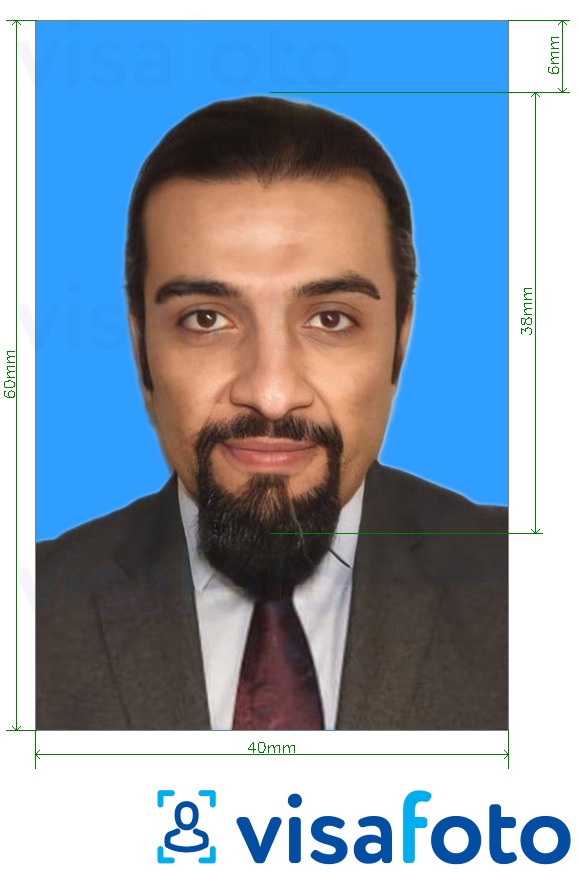 Follow our online passport photo guidelines for the instant result:
For the photo, choose clothing that will contrast well with the color blue: black, red, yellow, etc.;
Take care of good lighting: the face should be illuminated evenly, without glare or shadows. If possible, use daylight;
Position the camera at eye level, about 1.5-2 meters away from your face;
Take several shots of yourself and choose the best one.
Here is an example of your original photo: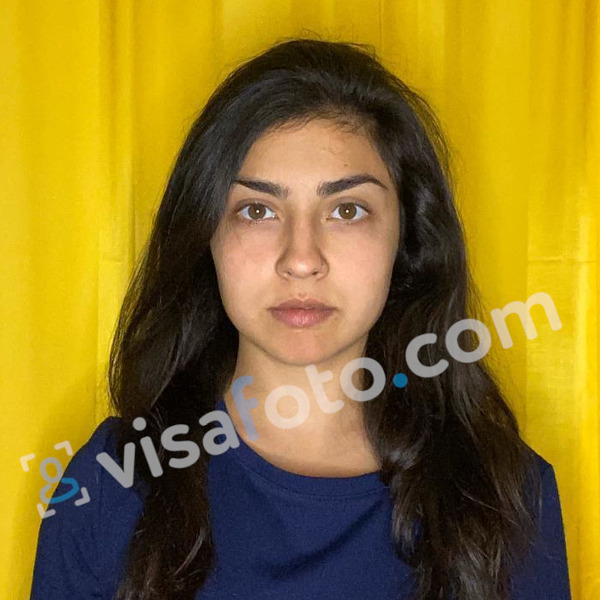 To edit the passport-size photo background online, upload the selected image here. Visafoto will instantly convert the background to plain blue and set other important parameters, such as image size and format.
Visafoto will provide you with two files:
Digital passport photo with blue background;
A template for printing containing 4 separate photo
Here are Oman visa photos:
Use Visafoto to change the background of passport size photos online whenever you need an ID photo for any of existing documents worldwide!
How to create a blue background passport photo on your own in Photoshop?
Replacing the background in Photoshop is a task that requires some skill. There are several ways to do it. Here's the fastest one:
Open the photo you are going to edit in Photoshop;
Find the Object selection tool in the left toolbar and select the face and shoulders in the photo;
Right-click and choose Select Inverse to select the background around the object;
Proceed to the Layer section at the top. Choose New fill layer -> solid color;
Pick up the blue color on the palette on the right and press Ok;
The plain blue background is ready!
Keep in mind that a perfectly smoothed outline is not the easiest task. Besides passport photo requirements include not only the background, eyeline position, head size, image size and other parameters. For the professional result it is highly recommended to use spesialized passport photo tools.
Will I get help with my blue background passport photo?
Visafoto provides users with 24/7 support and money-back guarantee. We provide a 100% refund if the photo doesn't qualify, but it rarely happens: passport photos taken through our service are accepted 99.7% of the time.
How to print a blue background passport photo?
Visafoto will provide you with a ready-to-print file with 4 separate photos on it. Simply print it out with a color printer or use the nearest printing service. Find the detailed guideline here.
Links