Passport Photo Background Editor
Passport photo requirements vary from country to country, but they all have one important detail in common: a plain background. The most popular background color for passport photos is undoubtedly white. In some countries (e.g., the Philippines or some Arab countries), the background must be blue or even red (like in Indonesia). If you apply online, the requirements may be more relaxed: for example, the green card application photo requirements allow for a light color background - not necessarily white.
In any case, it should be smooth, without patterns, marks, objects, or distinct shadows.
Table of contents
If you're taking your passport photo in a specialized salon, professionals should handle the background. But what if you plan to save time and money and take the passport photo yourself? In that case, use a special id picture background tool to instantly change the background of a passport-size photo to white online!
Step 1: Prepare a photo for processing
You don't need a professional camera or skills for that. With our passport photo background changer, any portrait of you taken in the full face with a neutral facial expression will do. But some rules should be followed:
The photo must be taken in good quality: no broken pixels, blackouts or blurs;
The photo should fully include the head and shoulders. It is recommended to place the camera at face level, 1-2 meters from the person;
The eyes should look straight into the camera.
To get the best shots, follow our brief photographer's guide.
Here is an example of an original picture: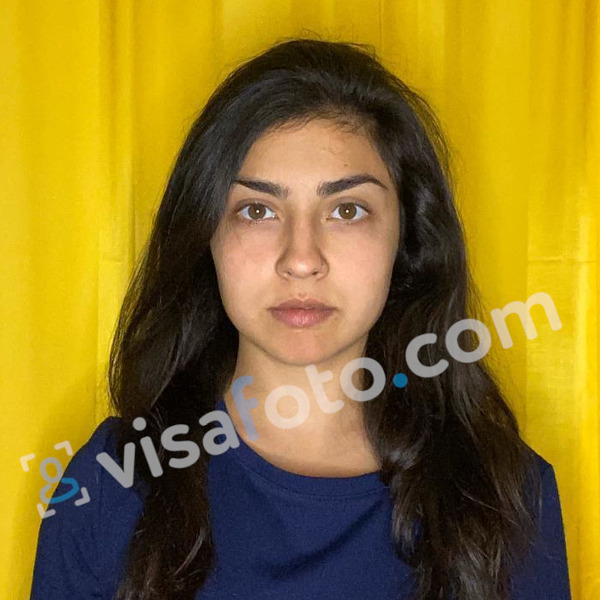 Step 2: Select the country and type of ID you need a photo for
Visafoto stores the data about all the ID photo requirements worldwide. Our online software is not just a white background passport photo app but also a full-fledged editor that considers size, format, eye line position, and other essential details.
Step 3: Upload your portrait and enjoy the professional result
Visafoto will instantly make you a passport-size photo with plain white background online - so that no one would guess that the background was originally different! Our id photo background editor works very neatly: your hairline and silhouette will remain intact. If the country requires a different color for the background, we will also do it. We know the color requierements for each country and photo type.
Upload here your portrait to get a USA passport photo:
Take an image with a smartphone or camera against any background, upload it here and instantly get a professional photo for your visa, passport or ID.
Source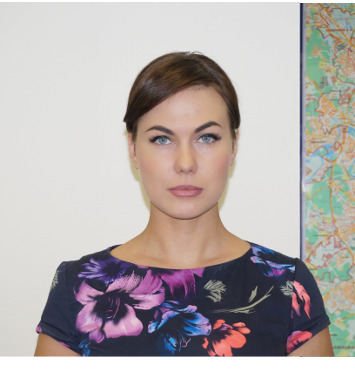 Result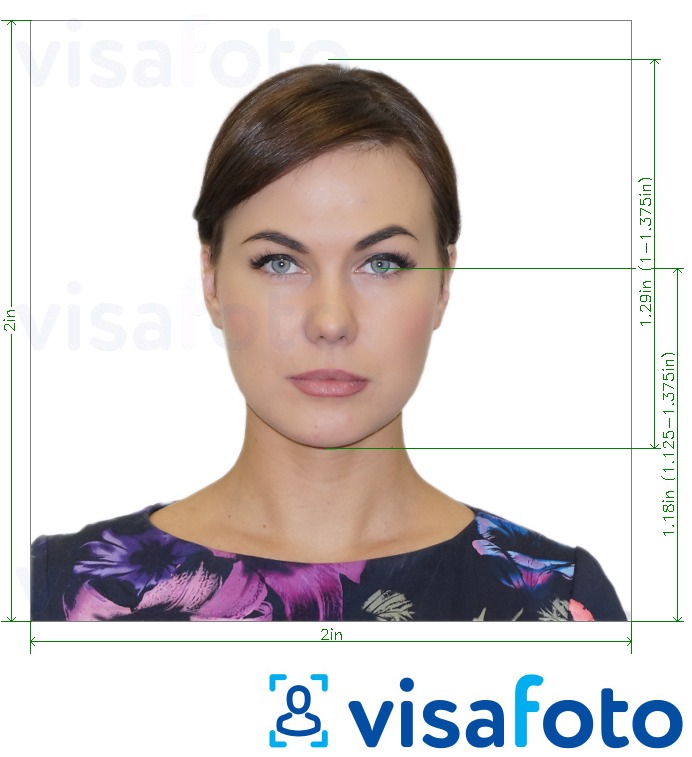 Step 4: Download the image
After paying a fee of $7 you will get 2 files at once:
A digital passport-sized photo with white background for online application;
A ready-to-print template containing 4 separate images.
Here they are:
Why choose Visafoto over a free passport photo app with white background?
Broad experience and impressive database

A passport or visa application is a process that must be taken seriously. An inadequate photograph may result in your request being rejected and you will have to reapply. That's why it's important to consider not only the background of a passport-sized photo but also other important parameters, such as:

Image size in centimeters or inches;
Image size in pixels;
Image size in kilobytes;
Head and eye position.

Note that there is no single passport photo standard: each country has its own list of requirements. That's why it's important to use professional software that keeps all the required data up to the smallest detail.

No manual work for you

Our passport picture background editor is fully automated. You don't need to crop, replace or resize anything.

100% guaranteed result in just a few seconds

You will get your photo just in 2-15 seconds
Visafoto has specialized in biometric photo production since 2013. Among other things, our website is used for demanding tasks such as US visa photo editing. We regularly update the software to meet the latest requirements, and our 24/7 support is ready to help you with any questions.
According to the statistics, 99.7% of the photos processed by us are successfully accepted. In rare cases when the photo is rejected, we provide a 100% refund.
Get the passport photo with white background online now!
Scroll up this screen to the "Step 3" and load your selfie to get a plain background passport photo out of it.
Last update: October 2022
Links