How to renew an Emirati passport abroad
Your passport is the basis of your right to travel internationally, and it's one of your key documents when you're abroad. This article is for you if you hold an Emirati passport and need to renew it while not in your home country.
Table of contents
My UAE passport is about to expire while overseas. What to do?
If your passport is nearing the end of its validity period, you must renew it. If you're abroad, this can be done at the UAE diplomatic mission (embassy) in your current country of residence.
Make sure to renew your passport on time before the validity runs out, as you can't renew expired passports. If your passport has expired, you will not be eligible to renew and will have to apply as if for the first time.
To do so, contact the UAE embassy in your country of residence or start the application online.
You will need:
Copy of your passport;
Documents showing details of your residence abroad;
Passport photo.
What do I do if my Emirati passport is lost or stolen?
If your passport is lost or stolen, the general rule is to report the loss to the local police and get a police report on your situation.
Then, you should apply for a return document at the UAE embassy near you. If deemed necessary, the embassy may also issue emergency travel documents. This process can also be done online, and the embassy should also assist you through the process.
You must also have these documents ready to submit:
Copy of all pages of Family Book;
Copy of the lost passport;
Copy of the lost passport report attested by the Ministry of Foreign Affairs and International Cooperation and the UAE Embassy in your country of residence.
How to apply for an Emirati passport online?
You can apply for an Emirati passport online through the UAE Ministry of Foreign Affairs platform:
Under the Services tab, choose the Passports and Return Documents Issuance option;
Choose the service you need;
Follow the instructions to register and fill out your data;
Wait for notification to come to the embassy and submit the required documents;
Receive your passport upon issuance.
What are the basic Emirati passport photo requirements?
Make sure that your passport photo fulfils these requirements:
The required photo size is 40x60 mm;
The image must be in colour, not blurred, pixelated, or distorted in any way;
The picture may not be older than six months;
The background should be plain and light, with no shadows nor extraneous objects;
Your head must be straight, and your eyes must look straight into the camera and be fully visible;
Your full head must be visible, and no facial features may be obscured;
Glasses are allowed as far as they do not obscure the eyes and do not reflect glare in the photo;
Headwear is permitted only for religious purposes;
Clothes must contrast with the background.
Here is an example: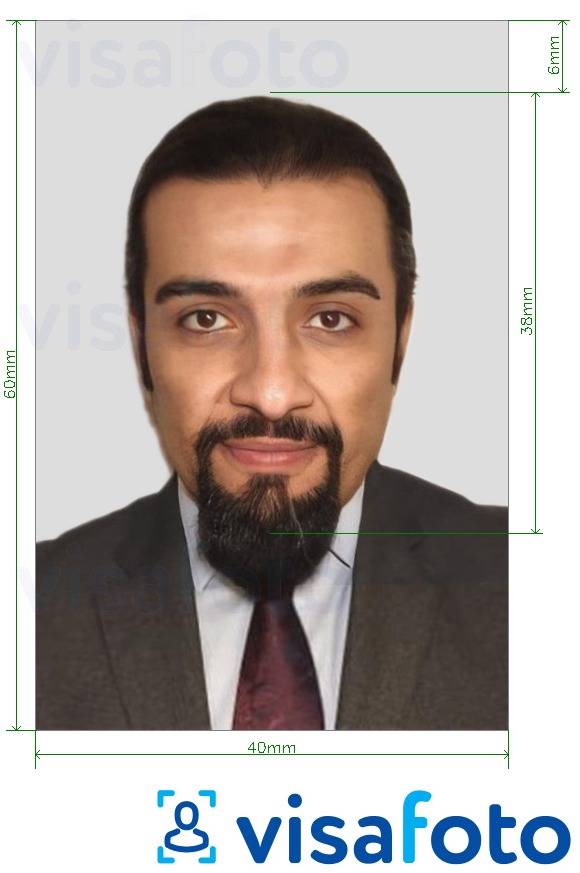 Where can I take an Emirati passport photo near me?
You can use services provided by photo studios in your area depending on where you are. However, you must also make sure that they can process your photo to make it fully compliant with the detailed technical requirements.
Or you can also take a picture yourself and use a professional online service such as Visafoto to get your Emirati passport photo done. Visafoto can turn your homemade portrait of any size and background into a fully compliant photo: it changes the background, adjusts the sizes, and even fixes red eyes. Make sure to take your picture in good lighting and according to dress code guidelines.
Take an image with a smartphone or camera against any background, upload it here and instantly get a professional photo for your visa, passport or ID.
Source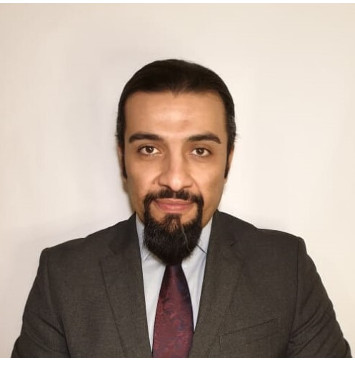 Result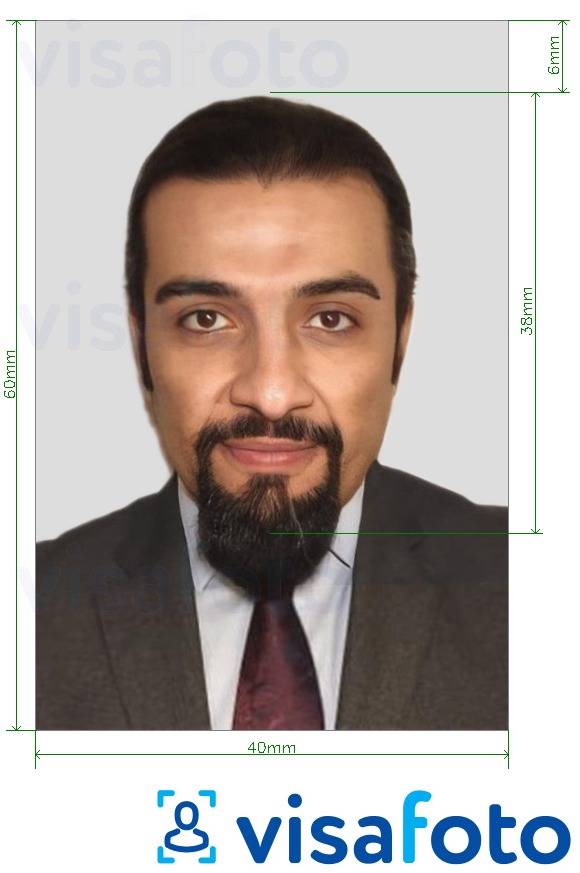 It will instantly transform your photo so that it will match the official UAE passport photo and UAE e-visa photo guidelines.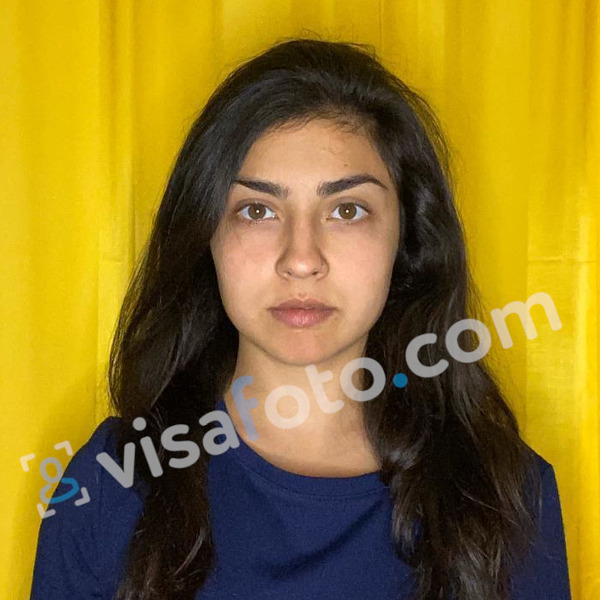 Visafoto will create two photographs. The first one is a digital UAE passport photo that can be submitted online, and the second one is a printable version.
Emirati passport renewal fees overseas
The fee to renew your passport overseas is 60 AED and must be paid in cash to the UAE embassy you are applying to.
How long does it take to issue a new passport abroad?
The exact time your embassy takes to issue your passport may depend on the workload of said embassy. The time it takes to obtain an emergency passport is two working days.