4x5 photo
4x5 cm ID photo size is a common passport photo format in Latin America, as well as in some Eastern European and Asian countries.
Table of contents
In this article, you will find detailed info on how to create a 4x5 photo for your passport, ID, or visa.
4x5 cm photo: where to use it?
The equivalent of a 4x5 cm passport pic is a 40x50 mm photo (i.e. image with a width of 40 mm and height of 50 mm). 4x5 cm photo in inches is equal to 1,57 x 1,97".
Here is an example: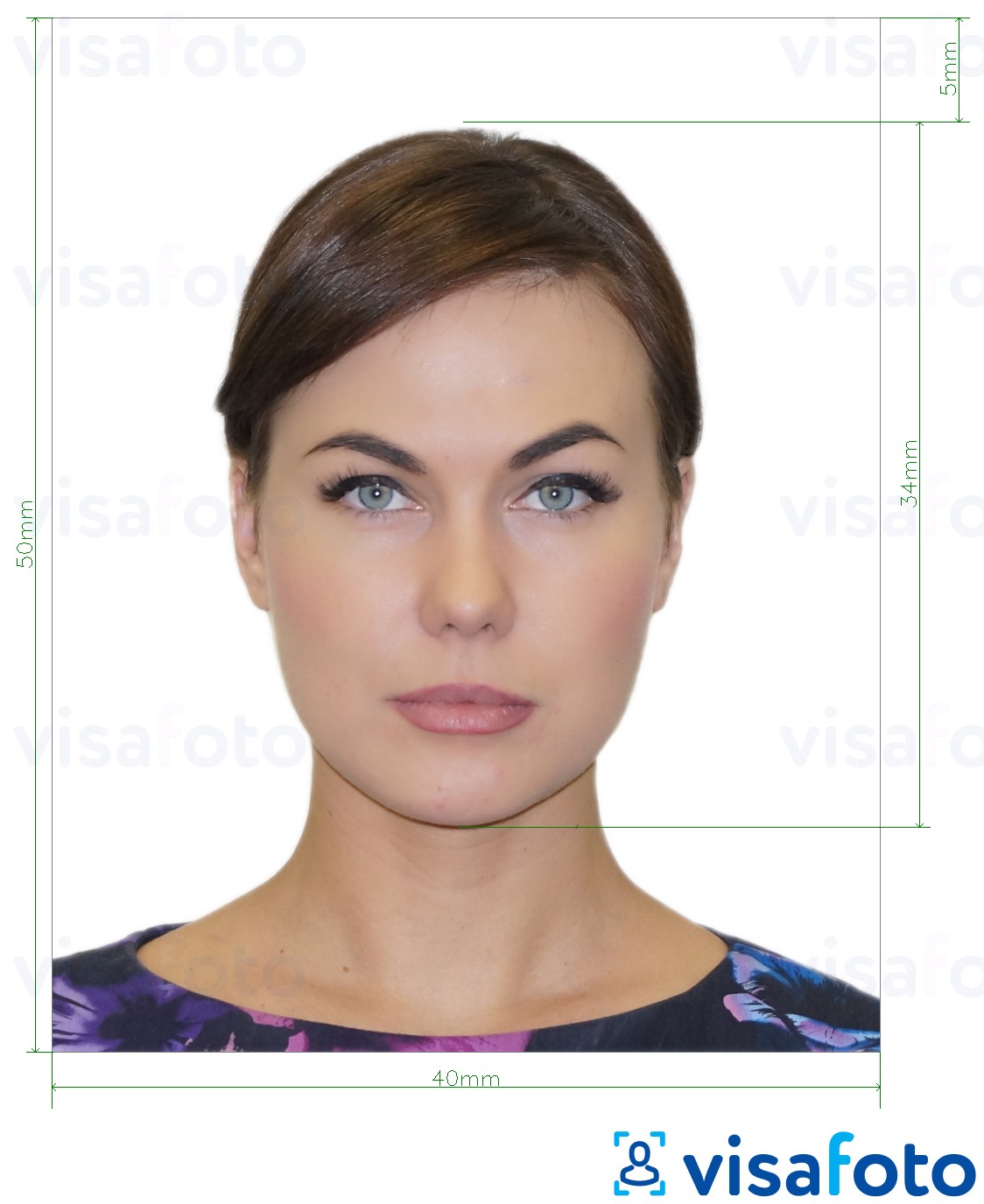 The ID photo size of 4 cm in height and 5 in width is required for the wide range of documents in some countries.
Latin America
For a Colombian citizenship card (cedula de ciudadania), you will need it.
A Colombian ID card which is the identification document for minors (between 7 and 17 years old) requires 4x5 cm photos.
To apply for a Colombian citizenship, bring these photos too.
A Bolivia passport application also requires a photo of this format.
For a Nicaragua passport, bring 4x5 photos.
Europe
In Estonia, a 4x5 cm photo is used for many kinds of documents:
In Belarus, passport photos should be 4x5 cm.
Asia
In Hong Kong, it is used for passports and visas. Also you need to bring this photo for your smart ID card, if the applicant is not taller than 90 cm.
Attach 4x5 cm photos to your passport, visa, or driving license applications. To stay sure that your photo meets all the requirements, check the detailed parameters in our list.
Get a 4x5 cm photo online!
Do you need to quickly resize a photo to 4x5 cm? With Visafoto, you can do it in a couple of seconds!
Take an image with a smartphone or camera against any background, upload it here and instantly get a professional photo for your visa, passport or ID.
Source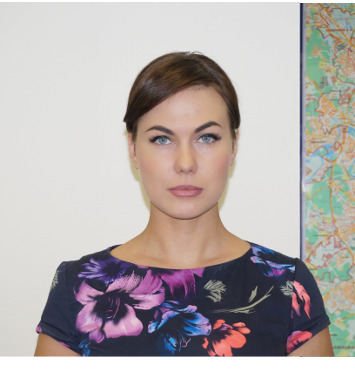 Result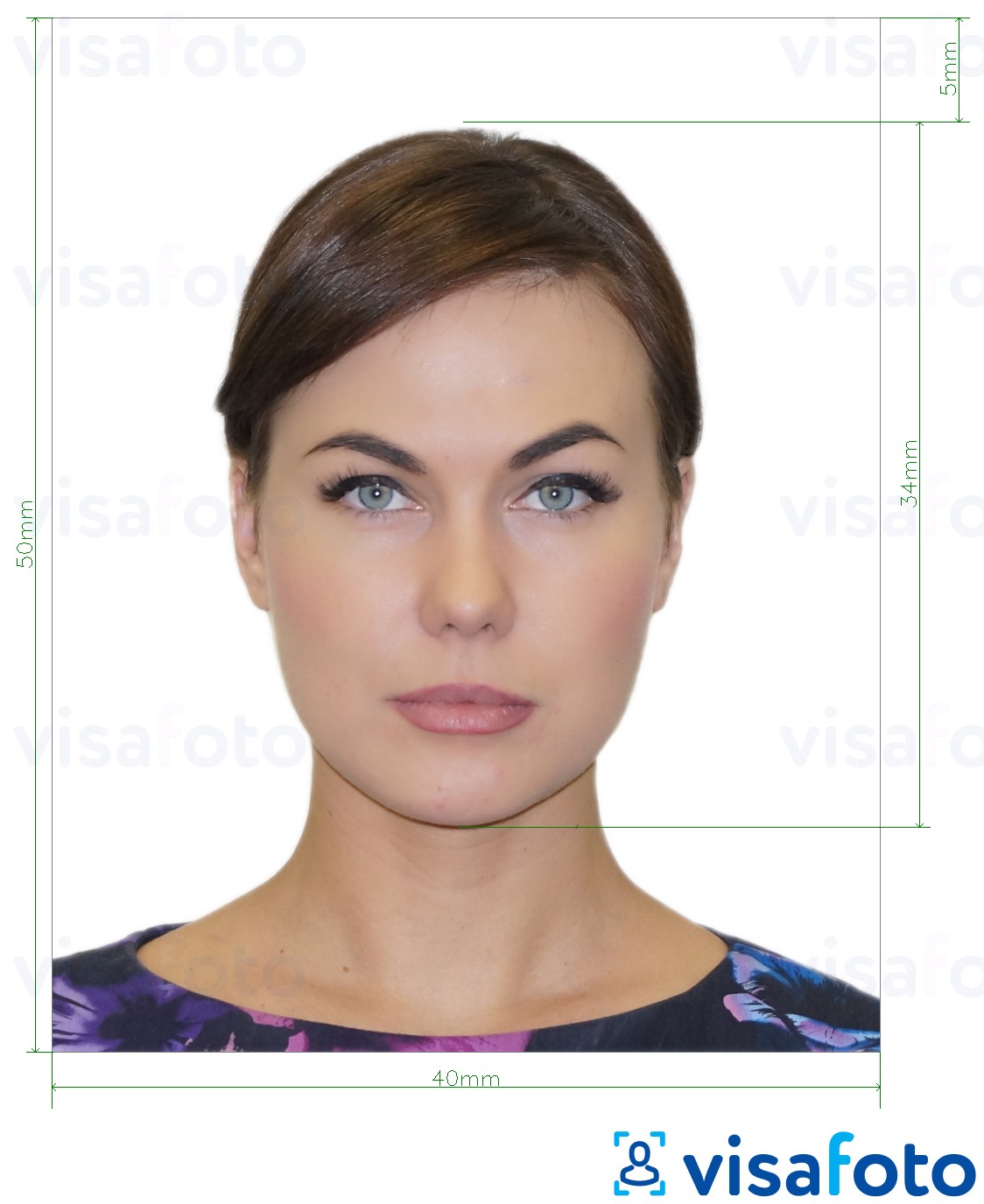 If you need an ID photo for a particular document, we recommend selecting the country first and then the required type of an image.
Any full-face portrait or digital ID photo will do. Like this one: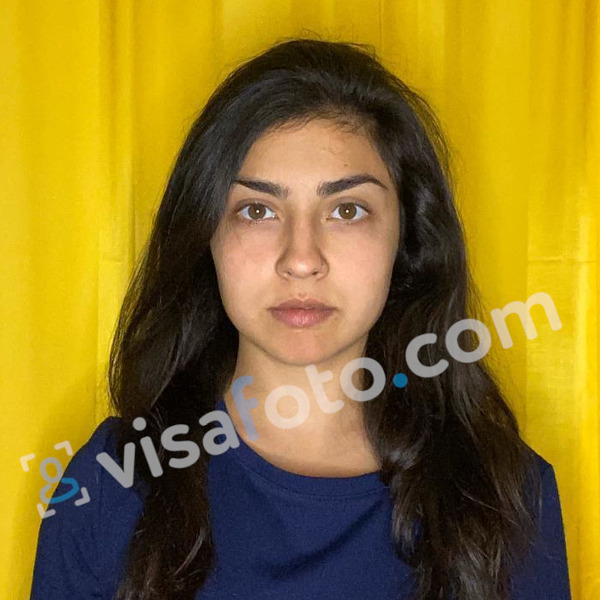 Just upload your file here and immediately get a result:
A digital 4x5 photo for online submissions;
A template for printing on 10x15 cm paper (contains 4 individual 4x5 pictures on it).
Visafoto sets not only the size, but also the background, head and eye position and overall image quality.
How to crop a photo to 4x5 cm in Photoshop?
If you are a Photoshop user, you can convert a photo to 4 x 5 cm yourself in a few steps.
Open photoshop and browse an image;
Click the Crop tool (at the left);
Adjust the crop selector placing the face in the center. The image should include shoulders and some space around the head;
Proceed to the Ratio (at the top toolbar). Set the aspect ratio: 4 in width and 5 in height;
Press Enter. It's done!
To prepare a picture for printing, proceed to the Image section. Select Image size and set the width and height: 4 cm x 5 cm. Enter resolution with a minimum of 300 DPI (600 DPI is optimal).
Now you can print your 4x5 photo!
4x5 photo dimensions
If you are going to apply online, you will need a digital passport photo. The 4x5 photo size in pixels will vary depending on the required resolution. Examples:
At 300 DPI resolution: 472 x 591 pixels
At 600 DPI resolution: 945 x 1181 pixels
Note that passport or visa photo requirements are not only about the size, but also about a wide range of parameters: background, head size, eye position, the distance from the head to the top of an image, etc. For your photo to be accepted 100%, it's preferable to use a specialized passport photo tool like Visafoto. Our service takes into account every detail and provides customers with 24x7 guarantee and 100% support!