ECOWAS Passport Information
The Economic Community of West African States (ECOWAS) is a union of fifteen countries in West Africa, cooperating in both political and economic spheres. The member countries issue passports under the ECOWAS policy in part of this alliance. What is it, what does it provide, and do you need one? Get your answers here.
Table of contents
Who can get an ECOWAS passport?
The ECOWAS passport is issued by ECOWAS member states to their citizens. ECOWAS member states are:
Benin;
Burkina Faso;
Cabo Verde;
Cote d'Ivoire;
The Gambia;
Ghana;
Guinea;
Guinea-Bissau;
Liberia;
Mali;
Niger;
Nigeria;
Senegal;
Sierra Leone;
Togo.
Visa-free countries for ECOWAS passport holders
The ECOWAS passport grants visa-free entry to its fifteen member states (as stated in the previous section). Each member state may have agreements with other countries to have visa-free travel, but this is separate and does not depend on the ECOWAS policy.
ECOWAS passport is suitable for international travel as well.
ECOWAS passport application process
There is no one issuing entity of ECOWAS passports, as it is issued by each member state's passport issuing authority. Therefore, the process may slightly differ among member states.
However, there are essential similarities when it comes to applying for passports. You may apply online if there is an option, like for Nigeria here. You may need to apply in person at your local passport office. In any case, application forms, as well as documents proving identity and citizenship are standard requirements.
How to apply for an ECOWAS passport online?
As explained above, each state has its own procedures for ECOWAS applications. Not all countries have online ECOWAS passport applications available. Issuing states that have online application services at time of this article's making are Nigeria and Liberia.
Documents required for ECOWAS application
Here is an example of a documentary requirements list, based on the list for Nigeria:
Suitable passport photographs;
Documentary proof of age, such as birth certificate or statutory declaration of age;
Letter stating you are employed, from your employer (for salaried workers;
Letter confirming citizenship from applicant's local authority;
Letter stating student or trainee status (if applicable) from educational authority;
Any other documentary proof of citizenship.
ECOWAS photo requirements
The specifics for each state's passport photo requirements may vary, however, some general rules apply:
The photo has to be in color;
Your face should be centered in the picture;
Your full face should be shown in the photo;
Your facial expression should be neutral, with closed mouth and open eyes looking straight into the camera;
Your clothes should contrast well with the background;
Hair should not cover your face or cover your eyes;
Glasses are only allowed if worn daily. Lenses must be clear and reflect no glare, while the frame may not cover the face;
The headwear is not allowed, except for religious purposes;
The background should be light and plain, usually plain white.
The specifics for Nigeria are as follows:
The ECOWAS photo size must be 4×4 cm;
The height of the head should be about 34.5 mm;
The resolution must be 600 DPI.
For Liberia, the file size is 1MB maximum.
Here is an example: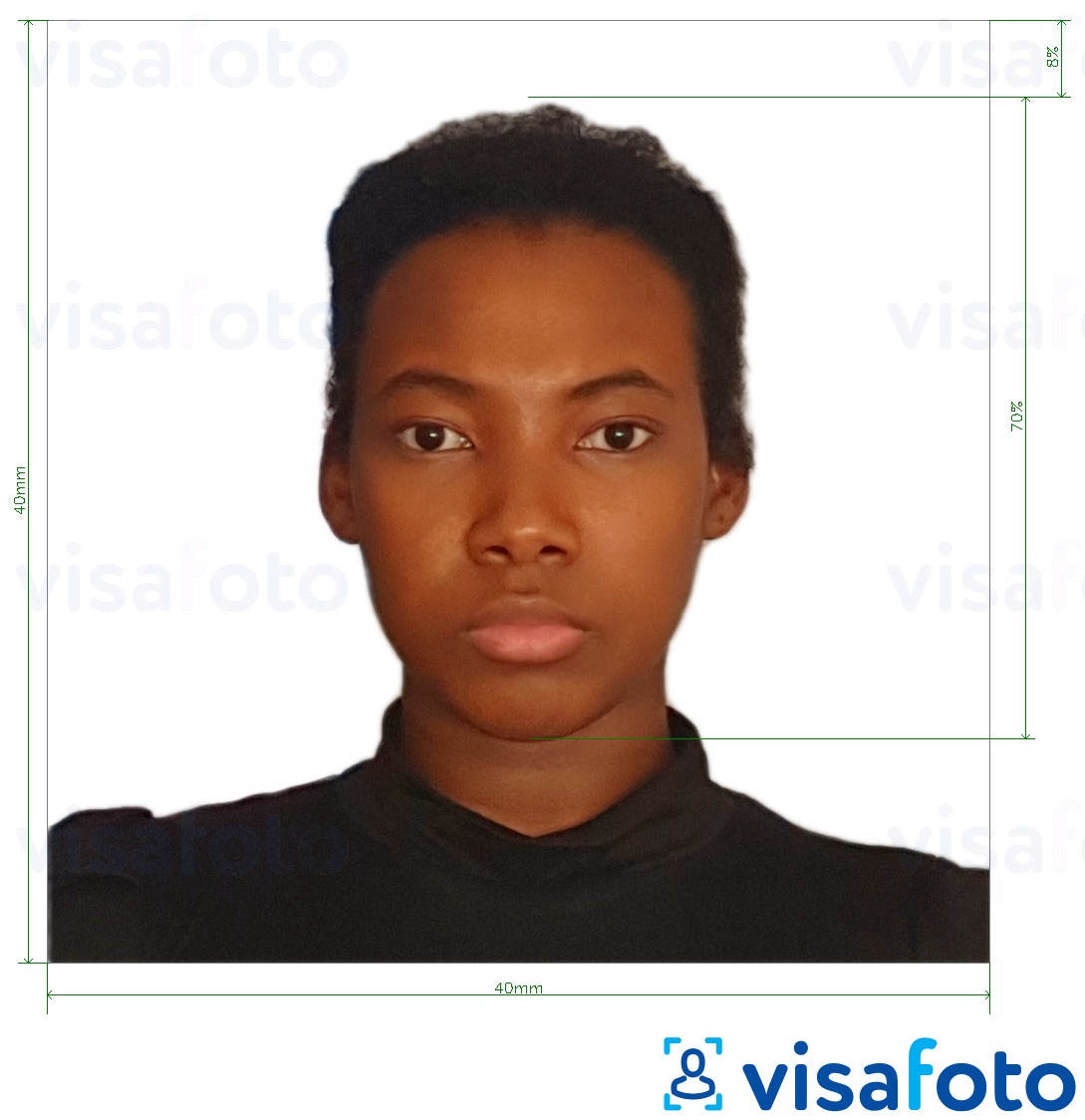 Get an ECOWAS passport photo online!
You can get your application photo for ECOWAS passports from the comfort of your own home and have it done by trusted professionals with a more than 97 per cent success rate. By using Visafoto, you can be sure that your pictures fulfill all application requirements.
Take an image with a smartphone or camera against any background, upload it here and instantly get a professional photo for your visa, passport or ID.
Source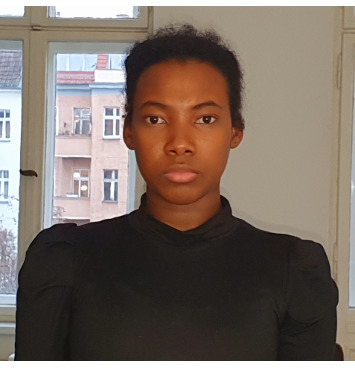 Result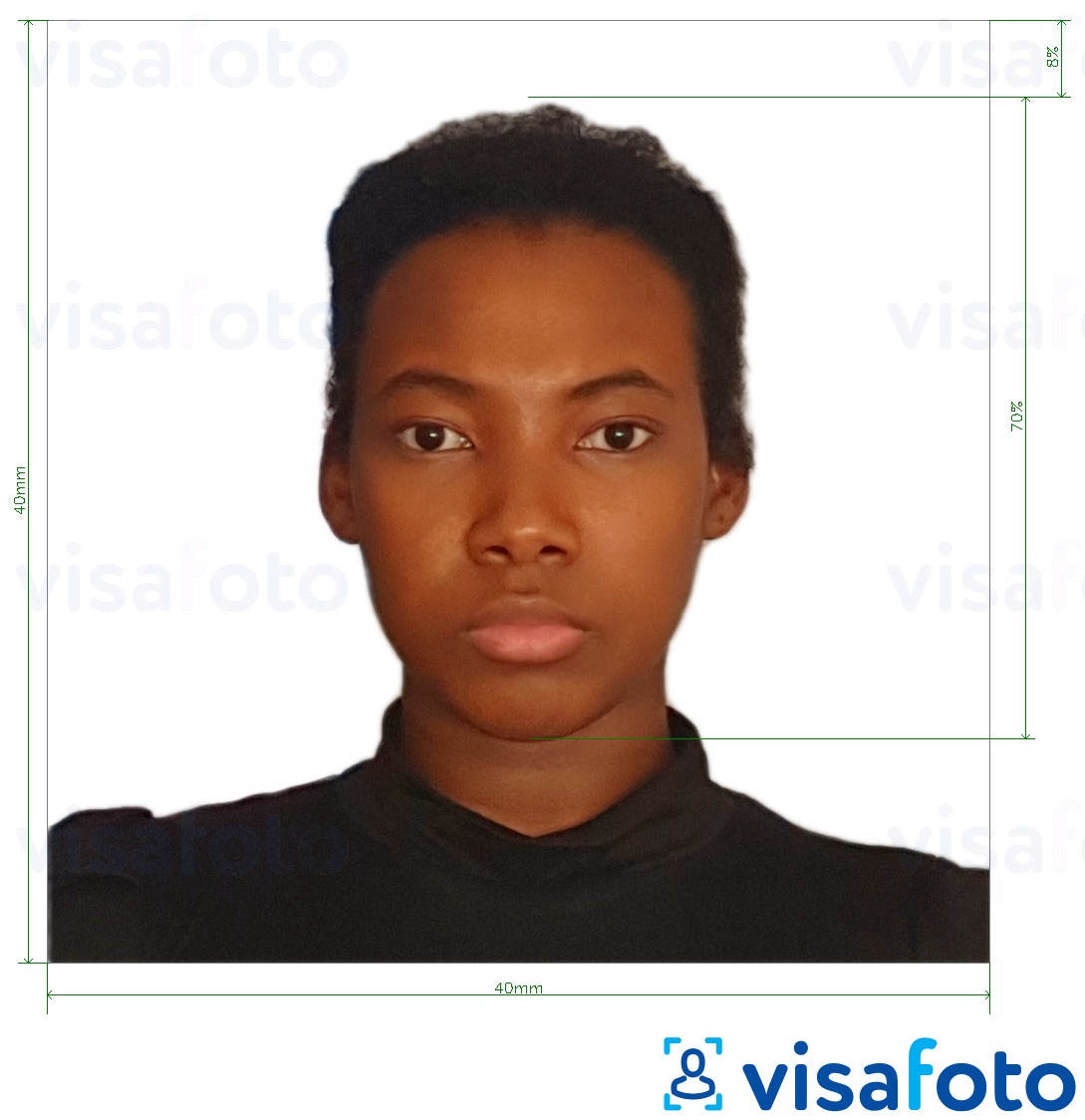 Whether you are applying online or in an office, Visafoto can help you. Our service also offers a template ready for printing for your photos.
Take an image with a smartphone or camera against any background, upload it here, and instantly get a professional photo for your visa, passport, or ID.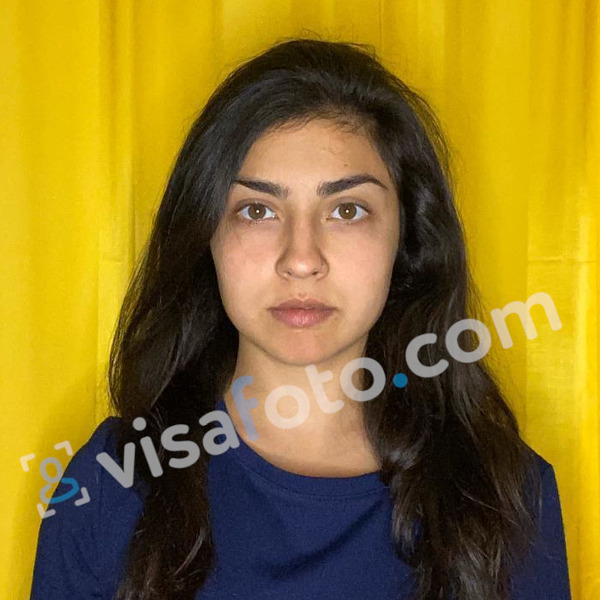 You will have two types of photos: a digital one for electronic applications and another one suitable for printing.
Here they are: