Bahrain visa info
As is the case with most countries worldwide, a foreigner entering Bahrain must hold a valid visa according to their travel purpose. In this article, we will break down the basics of Bahrain visas.
Table of contents
Bahrain visa policy
All foreigners must hold a valid visa to enter Bahrain. However, if you are a citizen of a visa-exempt country mentioned below, you may simply use your National ID to enter Bahrain:
Kuwait;
Qatar;
Oman;
Saudi Arabia;
The United Arab Emirates.
Besides these countries, exceptions may apply if you hold a diplomatic passport.
Bahrain online visa application
Citizens of all countries (except Iran and North Korea) may obtain a Bahraini eVisa valid for 14 days.
These are the documents applicants must supply when applying:
Scanned copies of air ticket;
Passport;
Hotel booking proof;
Stamped bank statements covering the last three months.
Electronic visas are valid for 30 days from the date of approval. Applications are processed in approximately 3 to 5 working days.
Bahrain visa fee
Upon application, the Bahraini visa cost depends on the category. As an example, here's the fee structure of a Bahrain visit electronic visa:
Fee for Visit eVisa BD 25 (approximately USD 66)
Processing fee for Visit eVisa BD 4 (about USD 11)
Total fee BD 29 (about USD 77)
Bahrain visa on arrival
Besides offering electronic visas, the government of Bahrain provides another way to get a visa for Bahrain without fuss with the visa on arrival service. Citizens of 67 countries and territories may get a VOA in Bahrain, which includes:
European Union countries
Andorra
Argentina
Australia
Bolivia
Brazil
Brunei
Canada
Chile
China
Colombia
Ecuador
Georgia
Guyana
Hong Kong
Iceland
India (Conditions apply)
Japan
Kazakhstan
Liechtenstein
Macau
Malaysia
Mexico
Monaco
New Zealand
Norway
Paraguay
Peru
Russia
San Marino
Singapore
South Korea
Suriname
Switzerland
Thailand
Ukraine
United Kingdom
United States
Uruguay
Vatican City
Venezuela
Israel
Bahrain visa processing time
Bahrain electronic visa applications take up to 72 hours to be processed. As for other types of visas, the processing time ranges from 3 to 5 working days.
Despite the short processing time, you should not simply apply for a visa a mere three days before your travel date, as your visa may not be accepted if your documents are not in order or due to other reasons.
Bahrain visa photo requirements
The photos you use to apply for a visa must fulfill these requirements:
The image must be in color;
The photo size must be 40 mm in width and 60 mm in height;
The height of your head in the picture should range at 85% of the overall photo height;
The photo must be no older than six months;
The background must be plain white;
Glasses are allowed. The frame must not cover any part of your eyes. There must be no glare on the lenses. Dark glasses are not permitted;
You can wear a head covering for religious or medical reasons. Your full facial features must be visible. You cannot wear head accessories for any other reason;
Your photo must be in focus. Balance the lighting and color, not too dark or too light;
There must not be any shadows on your face or behind your head;
'Red eye' in photographs is not acceptable;
Keep your facial expression neutral and look straight into the camera.
Here is an example of a Bahrain visa photo: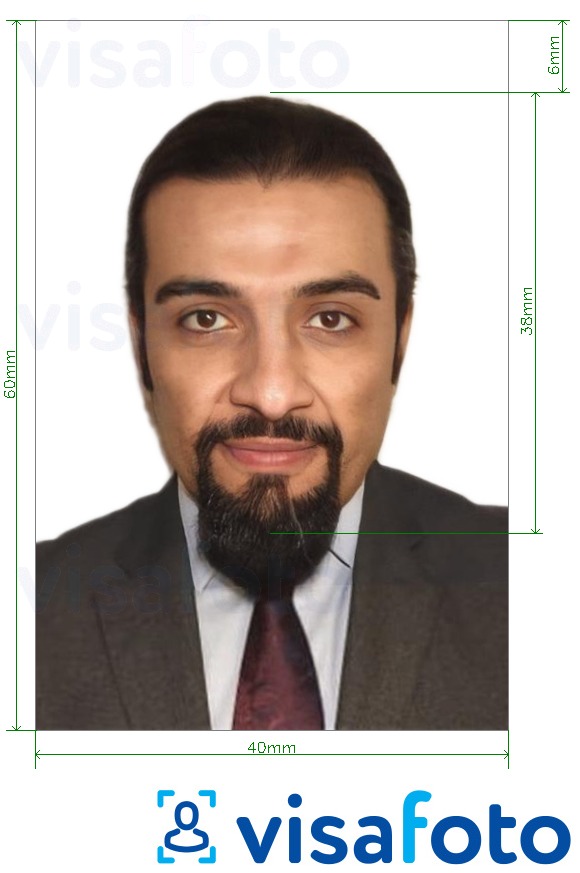 As the government of Bahrain has made the visa application process as fuss-free as possible, it is now up to the applicants to make sure that their application is accepted. You can do this by ensuring that all of your documents are valid and in order, including your application photos, which must fulfill the requirements above.
The easiest way to make sure your application is picture-perfect is by getting your photo professionally done online.
Take an image with a smartphone or camera against any background, upload it here and instantly get a professional photo for your visa, passport or ID.
Source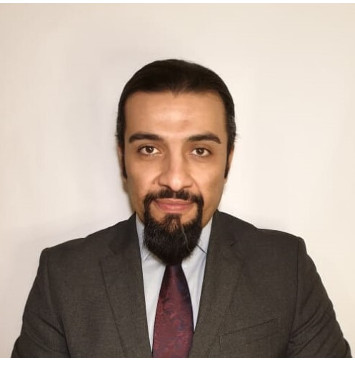 Result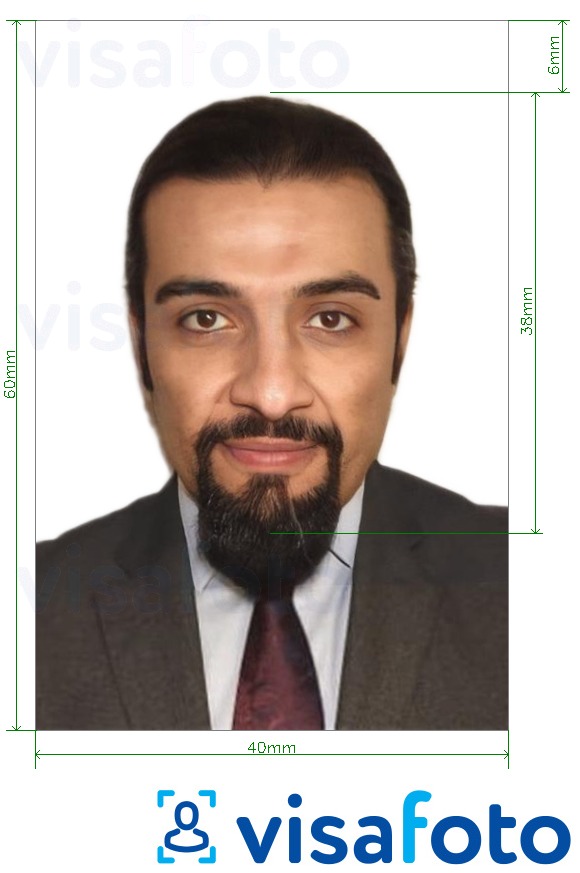 Visafoto has been adjusting photos for passports, visas, and other documents worldwide, and it can also help you in this process. Just take a picture of yourself following the guidance above, under good, preferably daylight, lighting. There is no need to worry about the technicalities such as background, size, and proportions: Visafoto will take care of that.
Take an image with a smartphone or camera against any background, upload it here, and instantly get a professional photo for your visa, passport, or ID.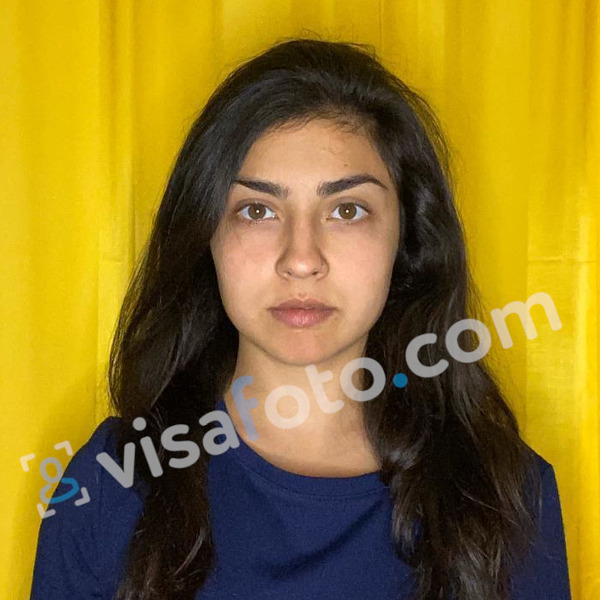 Visafoto has your back: you will get a photo fitting for online applications and a template ready for printing, whether you need the photo printed or in digital form.