Bangladesh E-Passport Application And Photo
Since 2023, Bangladesh has introduced e-passports, marking a significant technological leap in its travel document issuance system. Additionally, the country is actively broadening the scope of services offered within its borders and at foreign missions to enhance the convenience and efficiency of passport-related processes for its citizens.
This comprehensive guideline has compiled all the necessary info about the new e-passport for Bangladeshi citizens.
Table of contents
Bangladesh e-passport vs. ordinary passport: the difference
The key difference between a Bangladesh e-passport and an ordinary passport is their security features and technology. While both serve as official travel documents, the e-passport incorporates advanced biometric data, including fingerprint and facial recognition, enhancing security and reducing the risk of identity fraud. Additionally, e-passports store digital information electronically, making border control processes more efficient. In contrast, ordinary passports rely solely on physical stamps and labels for identification, making them less secure and efficient in today's digital age.
Furthermore, unlike traditional passports, e-passports and machine-readable passports are not renewed, but "reissued": the old passport is canceled, and a new one is issued. Bangladesh's transition to e-passports signifies a significant step towards modernizing its travel document system.
Who can apply for a Bangladesh e-passport?
All Bangladeshi citizens are eligible for a Bangladeshi e-passport. To request a new passport, you must possess either a valid Bangladeshi NID card or a valid Birth Registration Certificate.
Is it possible to get a Bangladesh e-passport abroad?
Yes, getting a Bangladeshi e-passport overseas is possible, if the Bangladeshi diplomatic mission in your current country of residence has the service to issue it. At the moment, 33 foreign missions offer the service. Check with your local embassy to find out whether you can get an e-passport issued with them.
How to apply for a Bangladesh e-passport online?
Thanks to the e-passport system, the process is now more streamlined. Here are the steps:
Make sure your local passport office or embassy serves e-passports here;
Fill out the online passport application form here;
Pay passport fees using the available payment methods;
Visit your passport office for biometric data input;
Collect your passport.
Documents required for Bangladesh e-passport application
Here are the required documents:
A summary of your application, such as the confirmation page from your online submission with a barcode;
A completed application that you've submitted online;
Payment in the form of a money order, cashier's check, or official check, following the provided fee table;
Your most recently issued original Bangladeshi passport (if it's lost, include the GD/police report containing the lost passport's number);
A copy of your Bangladeshi National ID (NID) or a copy of the verified Birth Registration Certificate (BRC);
If you're also a foreign citizen, a copy of the Dual Nationality Certificate issued by the Government of Bangladesh;
Proof of your legal status abroad, if applying abroad, such as a valid visa, permanent resident card;
A copy of your marriage or divorce registration certificate (if applicable);
If there have been any changes in your data compared to your most recent Bangladeshi MRP/E-passport, please include relevant supporting documents;
Any other documents that may be relevant to your application based on your case.
Bangladesh passport photo requirements
In most cases, you will be photographed on the E-passport when you submit your paperwork. However, some diplomatic missions will require you to submit a passport-sized photo that meets the following specifications:
The required Bangladeshi passport photo size is 55 x 45 mm;
The image must have adequate brightness and contrast and show natural skin tone;
It should show a close-up of the head and (partial) shoulders;
Your face must be looking straight forward, centered with a neutral expression and in sharp focus, and clear with no ink marks/creases/lines;
The face (from forehead edge to bottom of chin) should be 70 to 80% of the photo;
The eyes must be open, and no hair obscure the face;
Prescription glasses are allowed but have to be clear and thin framed and should not have flash reflection or obscure the eyes;
Head coverings, hair, head-dress or facial ornaments should not obscure the face;
The photo must have a plain white background with no other people or objects in the photo;
The lighting must be uniform with no shadows on the face or behind;
Photos should not have red eyes.
Here is an example: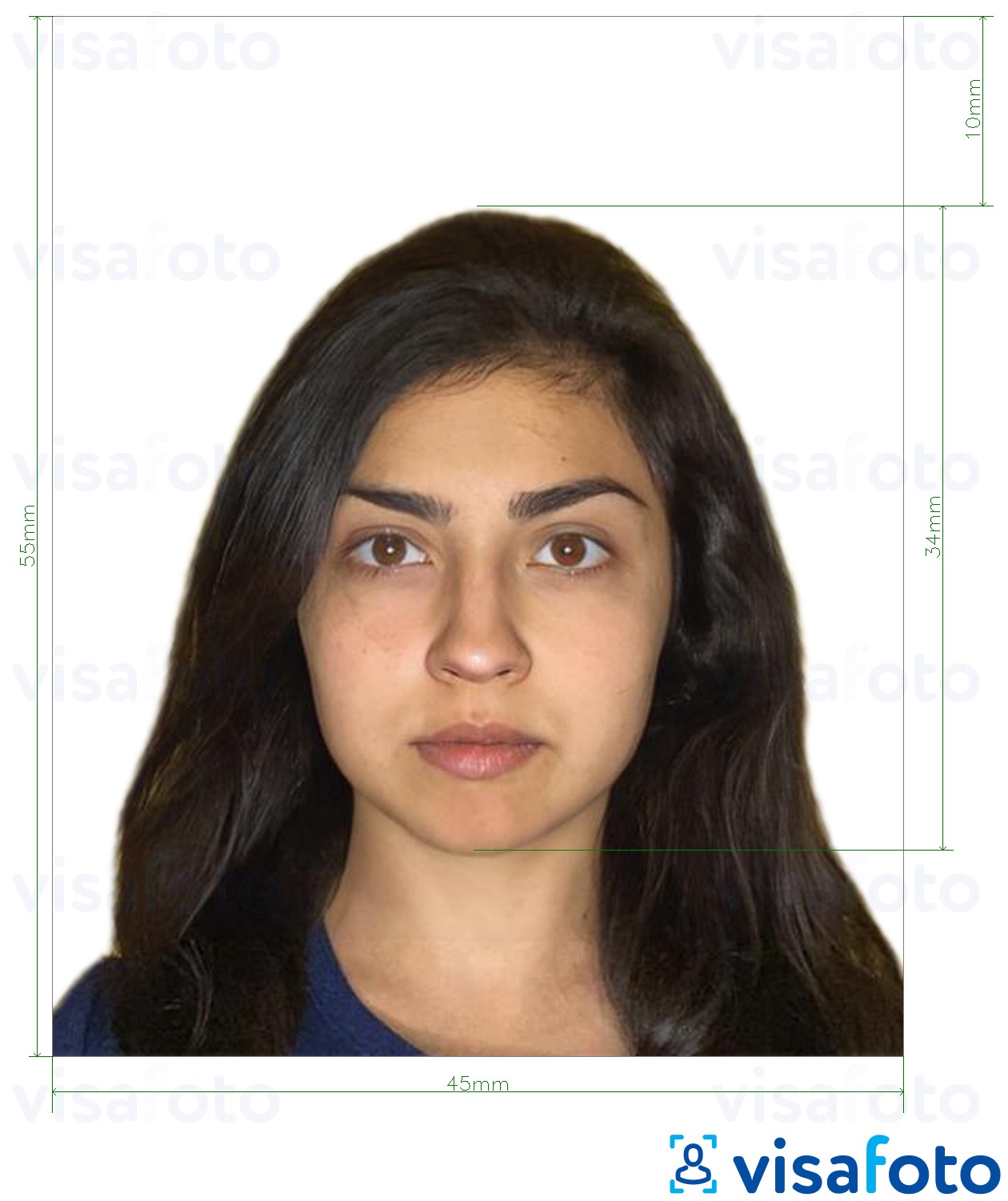 Get a Bangladesh passport photo online!
Visafoto makes it effortless to format your photo for your Bangladeshi passport. Our user-friendly online tool ensures your photo meets all the requirements, from size and composition to background color. Just upload your picture, and Visafoto will instantly format it to match the specifications, saving you time and ensuring a hassle-free application process. Get your Bangladeshi passport photo done right with Visafoto!
Take an image with a smartphone or camera against any background, upload it here and instantly get a professional photo for your visa, passport or ID.
Source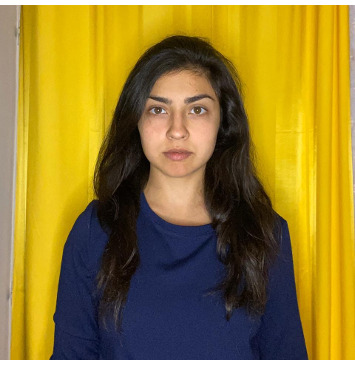 Result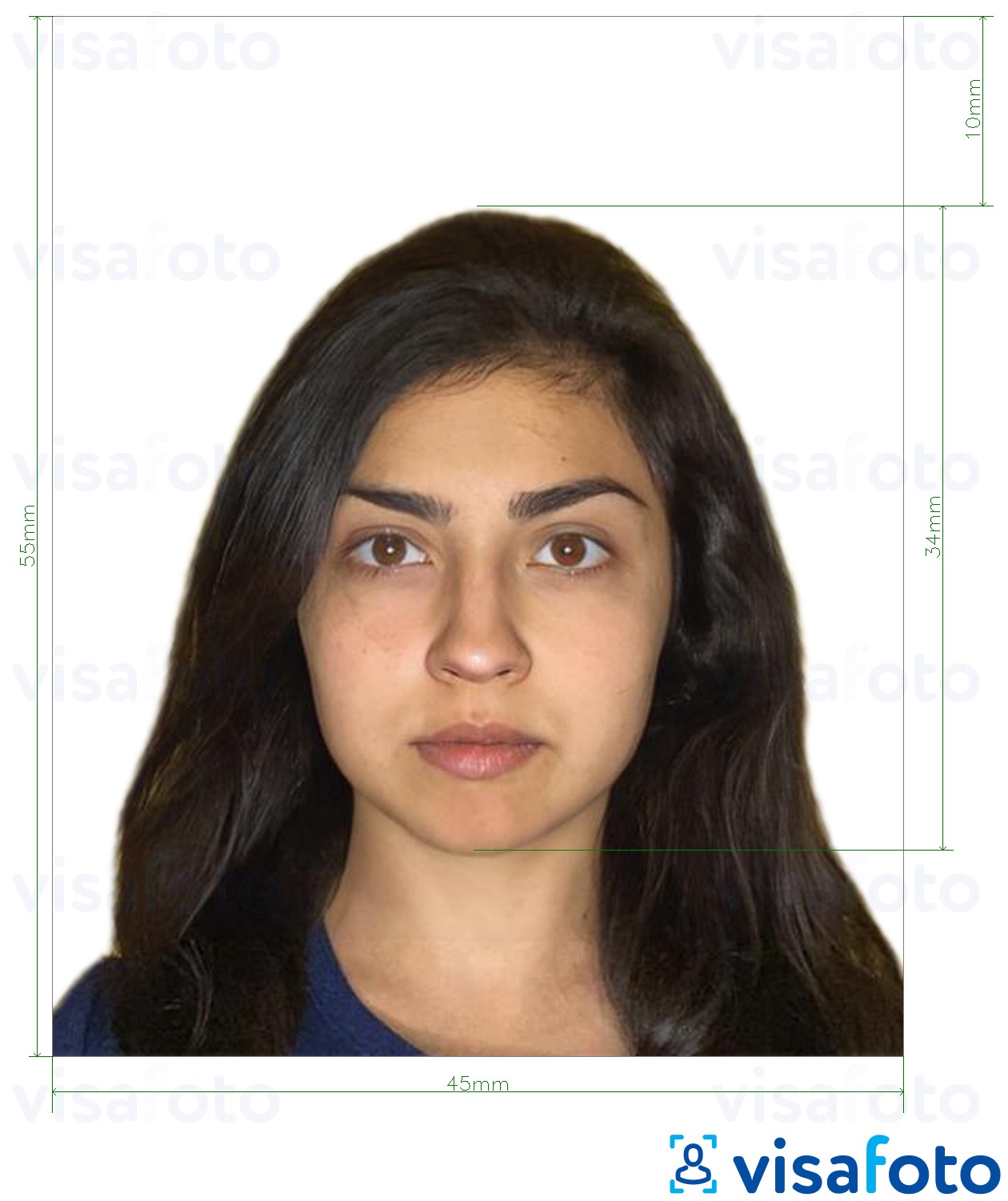 First, take a photo of yours like this: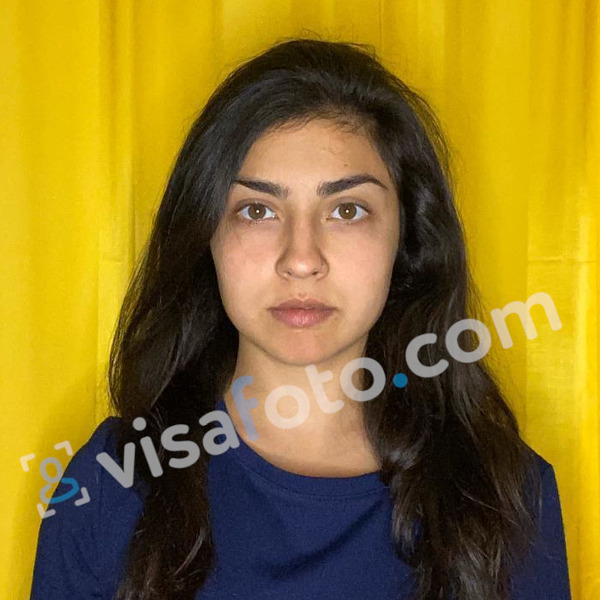 You will receive a digital photo of your Bangladesh passport for online application and a photo for printing. Here they are:
Bangladesh e-passport fees
The fees depend on where you're getting the e-passport from, the type, and the delivery type. Here are fees for applications from inside Bangladesh:
e-Passport with 48 pages and 5 years validity
Regular delivery: TK 4,025
Express delivery: TK 6,325
Super Express delivery: TK 8,625
e-Passport with 48 pages and 10 years validity
Regular delivery: TK 5,750
Express delivery: TK 8,050
Super Express delivery: TK 10,350
e-Passport with 64 pages and 5 years validity
Regular delivery: TK 6,325
Express delivery: TK 8,625
Super Express delivery: TK 12,075
e-Passport with 64 pages and 10 years validity
Regular delivery: TK 8,050
Express delivery: TK 10,350
Super Express delivery: TK 13,800
For applications abroad from general applicants, fees start at USD 100 for e-Passport with 48 pages and 5 years validity with regular delivery. Students and certain workers can get their passports with lower fees.
Bangladesh e-passport waiting times
This depends on the delivery type:
Regular Delivery: Completed within 15 working days, or 21 days from the date of biometric enrollment;
Express Delivery: Expedited processing, with completion within 7 working days, or 10 days from the date of biometric enrollment;
Super Express Delivery: Fastest service, completed within 2 working days from the date of biometric enrollment.