Bangladesh visa photo
To begin with, citizens of many countries can obtain a Bangladesh visa on arrival for a trip of up to 30 days. But a regular visa is required for a longer stay.
Table of contents
Also, you must provide photographs along with the application form. Photos that do not meet the Bangladeshi visa application photo requirements may not be accepted. Therefore, high-quality photos are essential for the success of your Bangladeshi visa processing.
Advantages of obtaining a tourist visa to Bangladesh compared to a visa on arrival
A visa on arrival in Bangladesh, unlike a regular tourist visa, is issued for a period not exceeding 30 days. As a rule, a visa on arrival is issued at the airport only until the day of departure indicated in the return ticket. Unfortunately, it is not always suitable for tourists who may get sick or decide to stay for a couple of days more in the country. That's why a tourist visa to Bangladesh can be a more convenient choice.
The tourist visa in Bangladesh advantages over the visa on arrival are: convenient application, longer visa validity, double and multiple visa use, and faster passage of border control on arrival in the country.
Bangladeshi online visa application
Online submission can simplify the processing of your application. The Bangladesh Department of Immigration and passports currently accepts submission of applications for a new visa, visa extension, NVR (no visa required) and OAV (on arrival visa).
The online application process requires the user to:
Complete and submit the online visa application form at the Bangladesh Online MRV Portal;
Pay the visa fees;
Print the completed form and bring it along with other required documents to the nearest Visa office / Bangladesh Mission
Documents and data required for the online Bangladeshi visa application:
Passport data;
Address in Bangladesh;
Email Address
A 45 mm x 35 mm digital photo in JPEG format with the maximum size of 300kb.
Documents required for Bangladeshi visa application in paper
To apply for a tourist visa, the applicant must provide the following package of documents:
Applicant's questionnaire;
Two color photos matching Bangladeshi visa photo requirements;
Passport;
Passport copy;
Confirmation of a hotel or apartment reservation in Bangladesh;
A copy of air tickets.
The list of required documents may vary depending on your citizenship and type of a visa.
Bangladeshi visa photo requirements
Bangladeshi visa application photo requirements are the following:
Photo size for Bangladeshi visa application must be 35 mm by 45 mm;
Head height should be about 34.5 mm;
The distance between the top of the photo and the top of the hair should be 3 mm;
The photo must be colored;
The photo must have a white background;
The face should be in the center of the frame;
The applicant should look directly into the camera;
The eyes should be visible;
Your clothing should contrast with the background;
Headwear is allowed for religious reasons only;
Only neutral facial expressions are allowed;
The digital Bangladeshi visa photo size must be up to 300 KB;
The resolution should be 600 DPI.
Here is an example of a Bangladesh visa photo: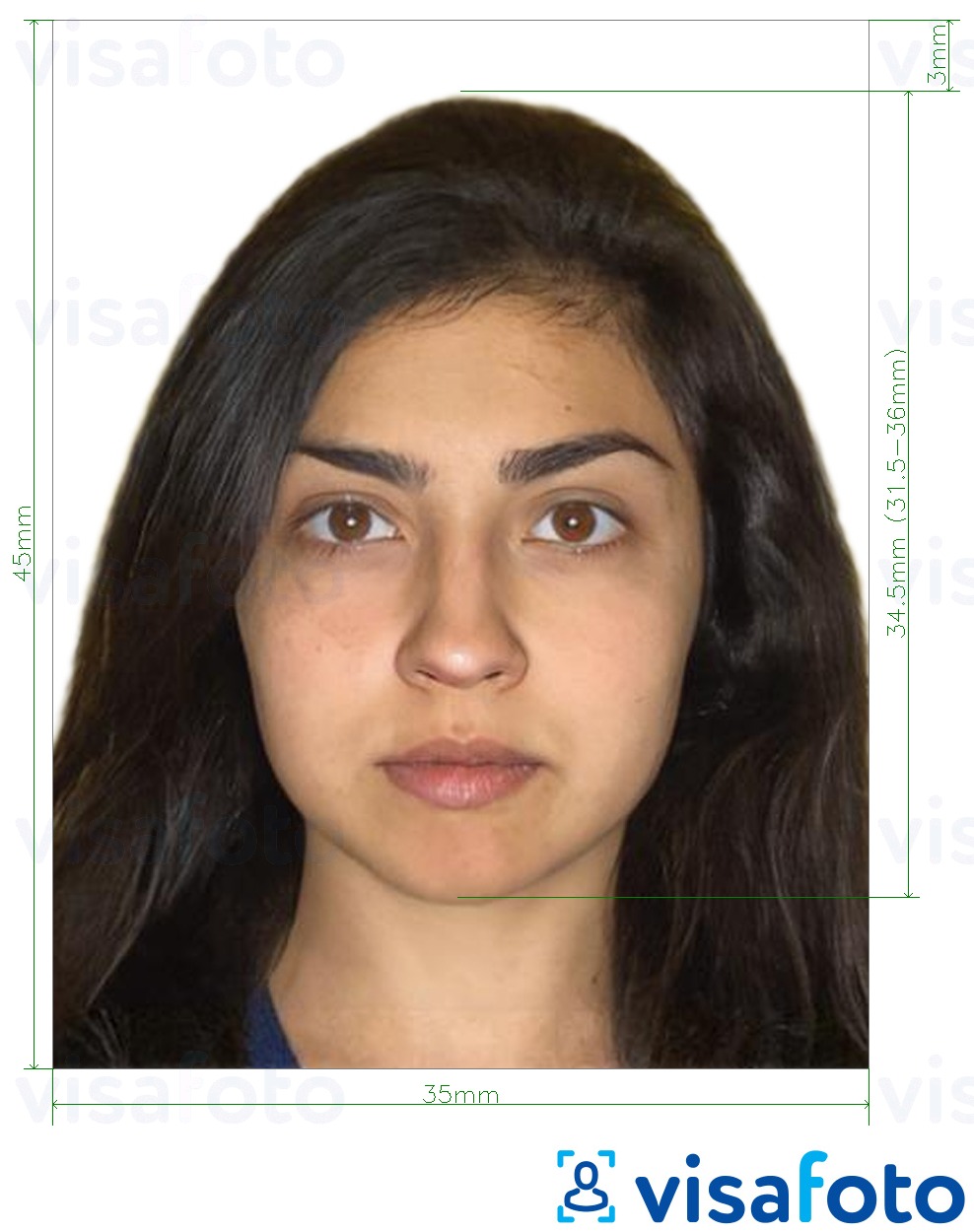 Can I wear glasses in the Bangladeshi visa photo?
Glasses are only allowed when needed. They should not change the applicant's appearance.
Bangladeshi visa photo tool
What's the best way to take a photo for a Bangladeshi visa application? Provided that the Bangladeshi visa application photo size is special, it is best to commit this job to dedicated online tools. With Visafoto, you can take a photo for a Bangladeshi visa from anywhere in the world!
Take an image with a smartphone or camera against any background, upload it here and instantly get a professional photo for your visa, passport or ID.
Source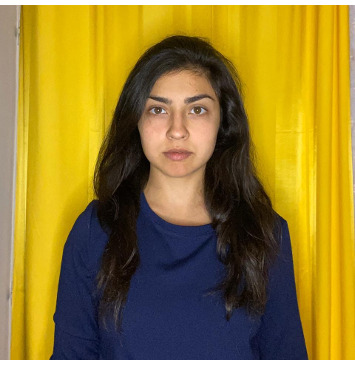 Result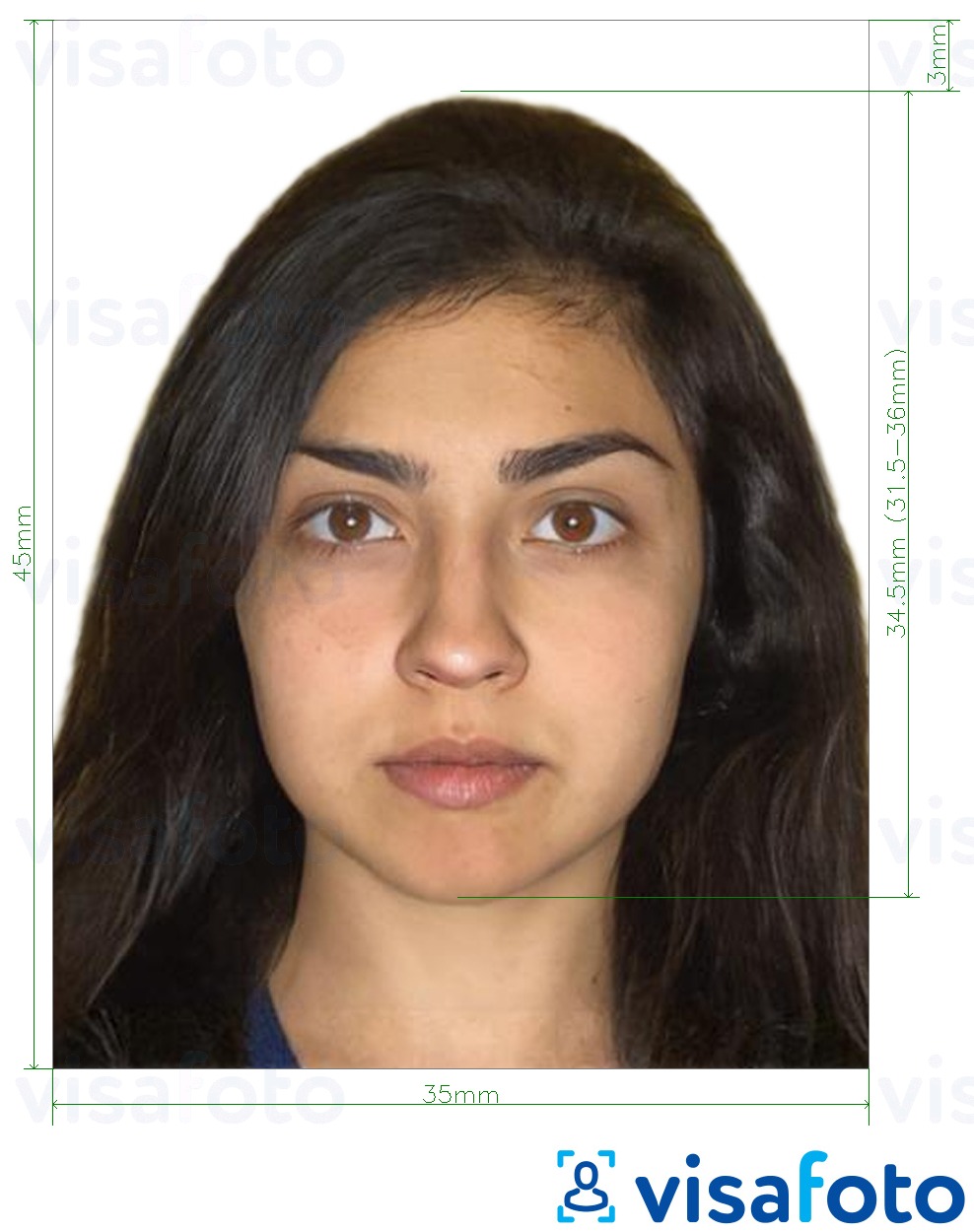 Use our Bangladeshi visa photo editor to see the quickest results possible. Just upload a full-face shot taken in normal lighting. Visafoto will instantly resize and format it as needed, substitute the background with plain white and increase the overall image quality. The resulting picture will match100% photo requirements for a Bangladeshi visa.
First, take a photo of yours under daylight: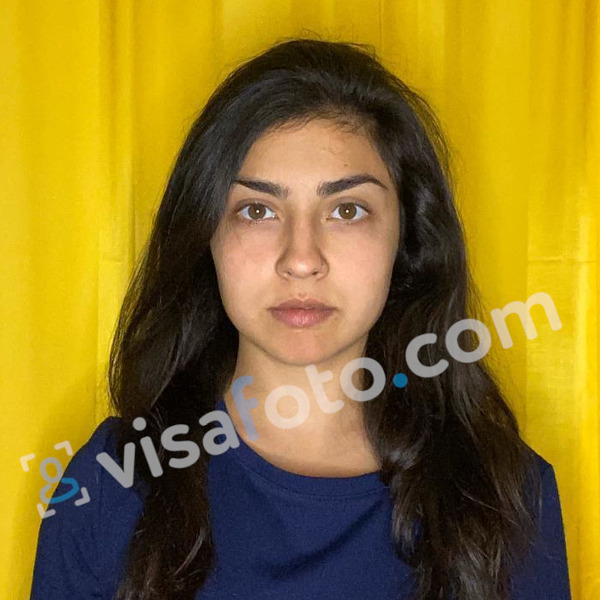 You will have two types of photos. Digital photography is suitable for electronic applications, while the other is suitable for printing.
Will I get help with my Bangladesh visa photo?
Yes, our support team is ready to help you 24/7.
Links