Brazil Visa Guide
As is the general rule for most nations, foreigners need a visa to enter Brazil, except if they come from a visa-exempt country. Learn below how to apply for a Brazilian visa, what paperwork to submit, where to take a compliant visa photo, and what rules to follow.
Table of contents
Brazil visa policy
Citizens of many countries worldwide, including Central and North America, practically all European and some Asian countries, as well as Australia and NZ, are eligible for visa exemption.
Besides the visa exemption policy, most countries in South America can enter using their National ID, except for Suriname, Guyana, and French Guyanaicy.
Anyway, visa-free entry to Brazil doesn't provide a right to employment. To work in Brazil, you must obtain a separate permit.
Foreigners who come from countries not covered by any of the above policies must get a visa to enter Brazil.
How to apply for a Brazilian visa online?
Only citizens of Australia, Canada, the United States, and Japan can apply for a Brazilian e-visa online. The e-visa is available not just for tourism or visiting family and friends but also for unpaid participants in athletic or artistic events/competitions or scientific/academic seminars/conferences sponsored by academic or research institutions.
To apply, follow these steps:
Apply on the official Brazil e-visa platform;
Follow the instructions to fill out your data and pay for the application;
Wait for your visa application to be accepted and receive it in your email.
How to apply for a Brazil visa at the consulate?
To apply at the consulate, follow these steps:
Collect all necessary documentation
Fill in the online visa application form with your data and travel details
Upload the required documents to the form
Print and sign the Visa Request Form Receipt – RER
Fill out the booking request form and wait for consular confirmation
Book an appointment at the consulate
Submit your application and pay during application at the consulate.
Documents required for Brazil visa application
The documentation list needed varies for each visa type. Here is the list of visitor visas as a baseline:
Valid passport with at least two blank pages and six months validity;
Application form;
Application photos fulfilling requirements;
Copy of return ticket;
Proof of financial ability to support yourself in Brazil;
Proof of immigration status, if applicable.
Brazil visa photo requirements
The photo you use must fulfill the following:
The photo size must be 35 by 45 millimeters;
The image must be in color;
The background must be plain white with no external objects or shadows;
The picture must have adequate brightness and contrast and show natural skin tone;
It should show a close-up of the head and (partial) shoulders;
Your head must be looking straight forward, centered with neutral expression and in sharp focus, and clear with no ink marks/creases/lines;
The face (from forehead edge to bottom of chin) should be 70 to 80% of the photo;
The eyes must be open and no hair obscuring the face;
Prescription glasses are allowed but have to be clear and thin framed and should not have flash reflection or obscure the eyes;
Head coverings, hair, head-dress or facial ornaments should not obscure the face;
The photo must have plain light background with no other people or objects in the photo;
The lighting must be uniform with no shadows on the face or behind;
Photos should not have red eyes.
Here's an example of the photo: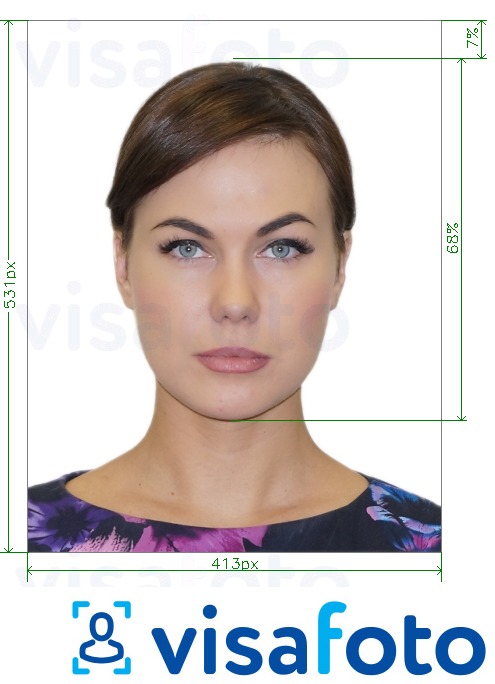 Get a Brazil visa photo online!
You can get your application photo for a Brazilian visa from the comfort of your own home and have it done by trusted professionals with a more than 97% success rate. By using Visafoto, you can be sure that your pictures fulfill all application requirements.
Whether you apply online or in an office, Visafoto can help you. Our service also offers a template ready for printing for your photos.
Take an image with a smartphone or camera against any background, upload it here, and instantly get a professional photo for your visa, passport, or ID.
Take an image with a smartphone or camera against any background, upload it here and instantly get a professional photo for your visa, passport or ID.
Source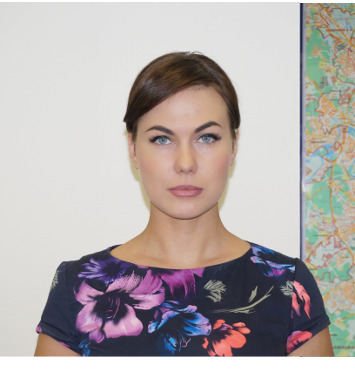 Result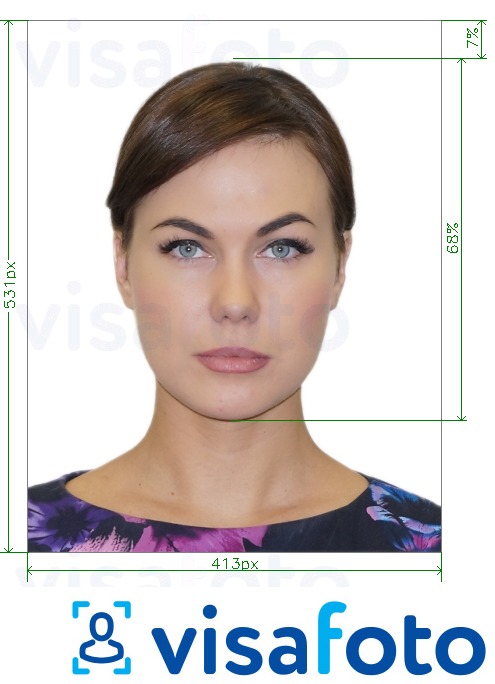 First, take an original photo like this: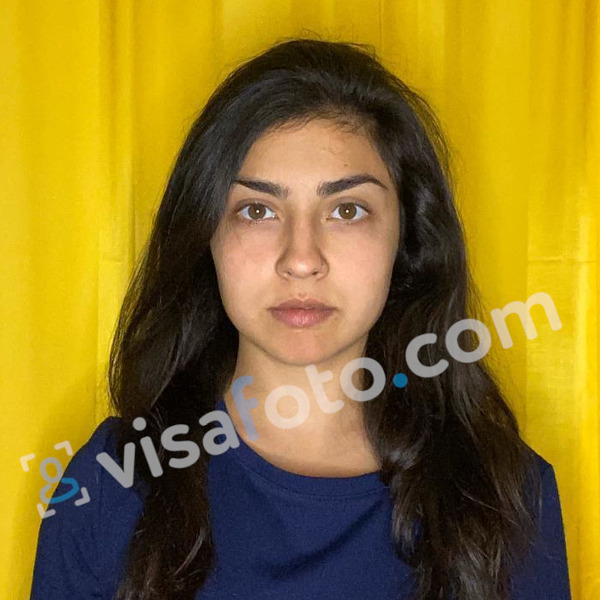 You will get a digital photo like this one:
Brazil visa fee
The fee depends on the passport you hold. The fee is $80 in your local currency for most countries, and different fees apply for the following countries:
Angola: $180,00
Algeria: $85,00
Australia: $120,00
China: $115,00
United States of America: $160,00
Brazil visa validity
Depending on the kind of visa you applied for and your travel purpose, the visa can be valid for a few days up to a year.
Is it possible to extend a visa to Brazil?
Yes, to extend your visa in Brazil, apply to extend it at the local Brazilian Federal Police (DPF) office. Make enough time for your application to be processed by applying at least two weeks before your visa expires but no earlier than one month.