Bulgarian residence permit: what do you need to apply?
Bulgaria is one of the most attractive countries for both vacation and permanent residence. The mild climate, excellent business opportunity, good living conditions - all this draws expats from worldwide. This article will tell you how to obtain a Bulgarian residence permit and what documents to prepare.
Table of contents
Bulgarian residence permit requirements
Thanks to the residence permit, a foreigner can stay in Bulgaria for a maximum of one year and enter without a visa. The residence permit gives the following advantages:
To enter the territory of the state without a visa;
To study in schools and institutions of higher education;
To get a permanent residence permit after 5 years;
To get Bulgarian citizenship in the future.
First of all, remember: To obtain a residence permit in Bulgaria, an applicant must have a reason. The basis for a residence permit can be one of the following:
Having Bulgarian roots;
Marriage to a citizen of Bulgaria;
Employment by invitation in a Bulgarian company or a foreign company located in Bulgaria;
Acquisition of real estate in Bulgaria worth at least 300 thousand euro;
Business organization in Bulgaria or investment in the Bulgarian economy;
Also, residence permits are issued to foreign pensioners.
Important: To apply for a residence permit in Bulgaria, a person must have a rented accommodation or his/her own local property. S/he must also confirm the financial solvency to live in the country. On the account should be at least 12 minimum Bulgarian wages (ie, 5040 Lev, which is equal to about $ 3000).
Bulgarian residence permit application process
To get a Bulgarian residence permit, first of all, you need to determine the basis for it and collect the relevant documents. Next, you need to:
Open a Bulgarian D visa and use it to enter the country;
Within 3 days after entry, go to the police station and check-in;
Submit the application along with a package of documents to the Migration Service.
Get permission from the Migration Service for a stay in Bulgaria for a period from 6 months to 1 year.
You can be refused a visa if you deliberately give false information, break the law on the territory of the European Union, and if you have an unfavorable credit history.
The applicant must have a document confirming the rental or ownership of real estate in Bulgaria.
Documents required for Bulgarian D visa application
A filled in application form;
A standard Bulgaria visa photo (2 pieces);
A passport valid for at least 18 months;
Proof of accommodation for the period of stay. It can be a rental agreement or notarial deed;
Proof of Solvency: a Bulgarian bank extract with information about an account with the required amount on it;
Medical insurance with a minimum coverage of 30 thousand Euros;
Certificate of criminal record.
Depending on the reasons for obtaining a Bulgarian residence permit, you may be required to provide additional documents: proof of retirement benefits, the amount of pension payments over the past three months, proof of Bulgarian origin and others.
Documents required for Bulgarian residence permit application
After obtaining a visa at the Bulgarian embassy upon arrival in the country, you should submit the following documents to the Migration Service:
Filled in application form;
Original and photocopy of a passport;
Passport-sized photo;
Other documents, taking into account the basis for obtaining a residence permit.
Bulgarian residence permit photo requirements
In order to obtain a residence permit in Bulgaria, along with a set of documents you have to submit a photo that complies with Schengen standards. The residence permit picture specifications are as follows:
The required Bulgaria residence permit photo size is 35 x 45 mm.
It is necessary to submit a color photo.
The photo must show the person without headgear. Exception - people who wear religious headdresses all the time.
The face must take up 70 to 80% of the image.
There should be no defects, pixels, glare or shadows.
The background must be plain light, preferably the white one.
Here's an example of the photo: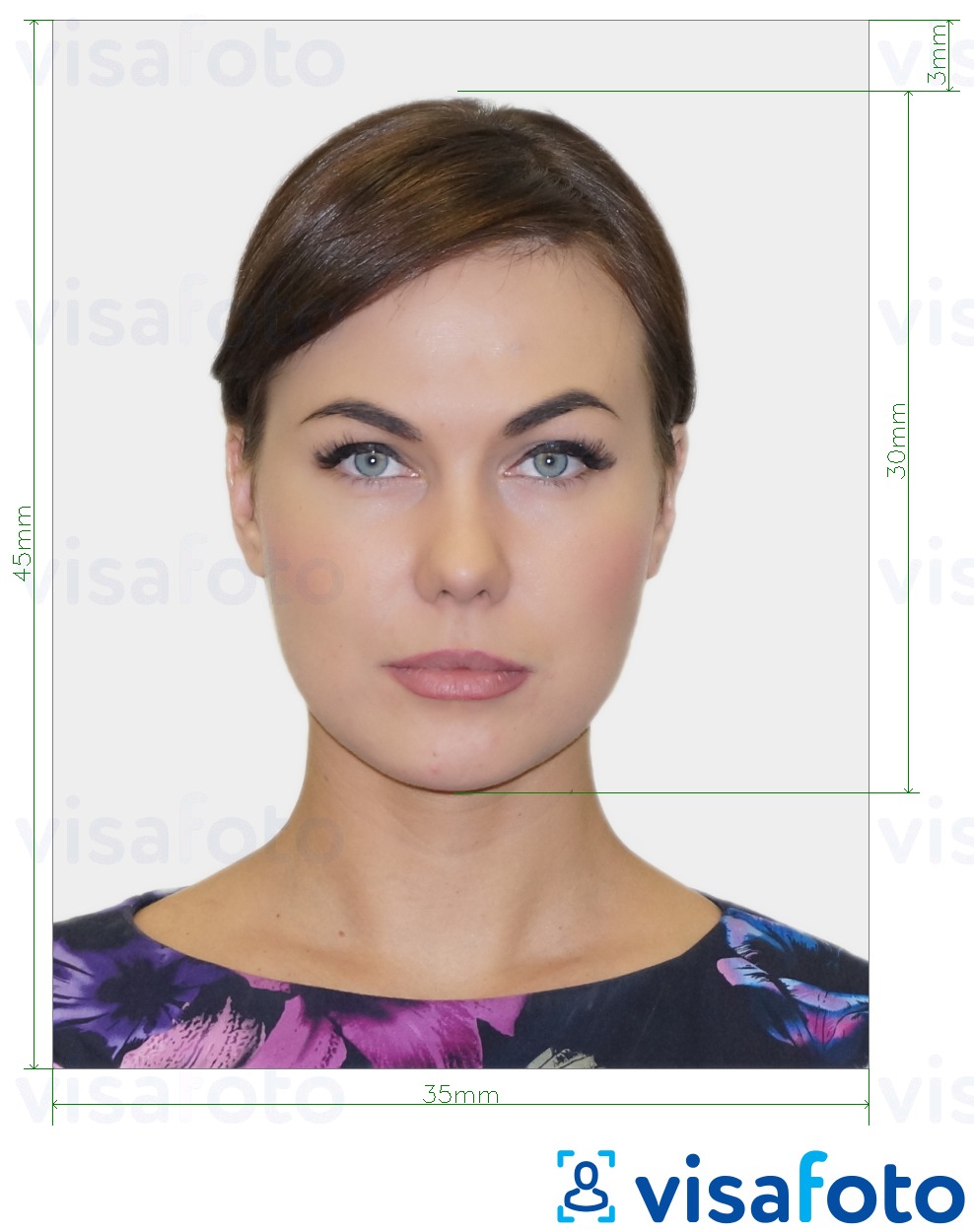 Get a Bulgarian residence permit photo online!
Visafoto software since 2013 edits photos for documents, including residence permits, passport photos, and visas.
Simply upload your photo taken under sufficient light.
Upload your photo to Visafoto.
Download the resized image.
Take an image with a smartphone or camera against any background, upload it here and instantly get a professional photo for your visa, passport or ID.
Source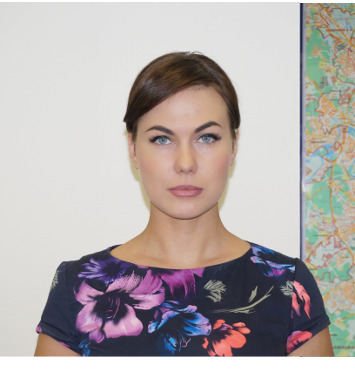 Result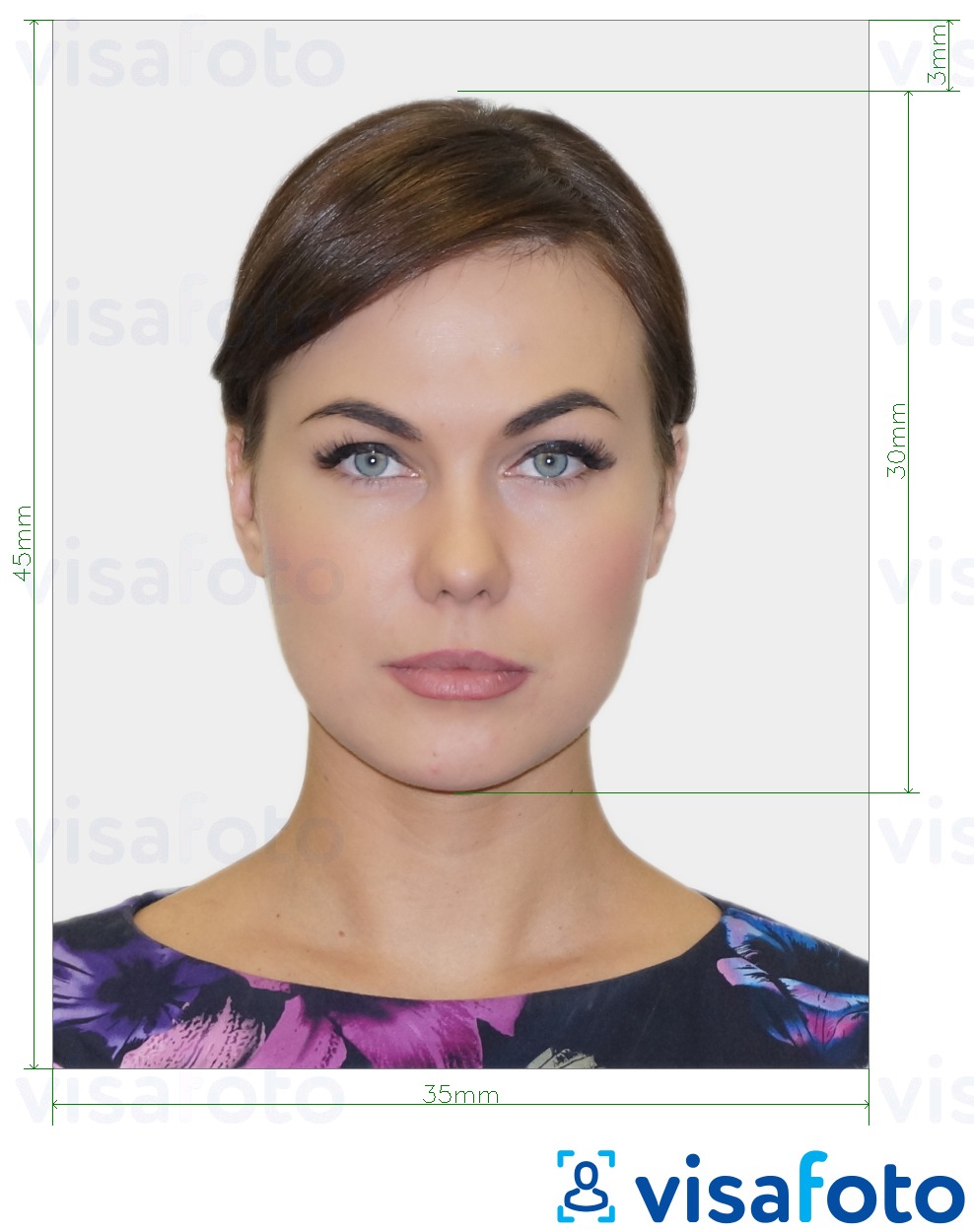 The program will crop the file to the desired size, adjust the white balance and perform the other required actions. Photos from Visafoto are accepted 99.7% of the time!
First, take an original photo like this: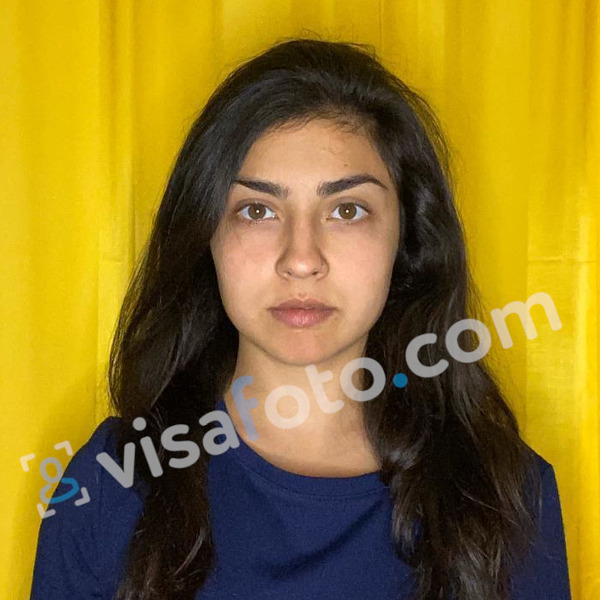 Then resize it to get a photo for online submission and 4 photos suitable for printing:
We wish you good luck in getting a residence permit in Bulgaria!