Cameroon Visa Guide
To enter Cameroon, most foreigners need a visa. Below we'll cover the basics of getting the one.
Table of contents
Cameroon visa policy
All foreigners entering Cameroon must have a valid visa, except for citizens of visa-exempt countries. Visa-exempt countries are immediate neighbors to Cameroon:
Central African Republic
Chad
Republic of Congo
Equatorial Guinea
Gabon
Nigeria
Who is eligible for a Cameroon e-visa?
At the moment, the e-visa system for Cameroon has not been released. The Ministry of External Affairs of Cameroon is planning for the system to be functional at the end of 2022. The visa will be available for tourists and business visitors.
How to apply for a Cameroon visa online?
As we have mentioned above, the Cameroon e-visa system has not been released. However, judging by the norm for e-visa systems, be ready to follow these steps:
Gather the needed documents;
Register at the e-visa platform;
Pay for your application;
Receive your e-visa if your application is accepted.
How to apply for a Cameroon visa at the consulate?
To apply for a Cameroon visa at your local Cameroon embassy or consulate, follow the steps below:
Make an appointment by contacting the consulate;
Gather the required documents for your visa type;
Come to your visa appointment and submit your application;
Wait for your visa processing.
Documents required for a Cameroon visa application
Here are the documents needed for Cameroon visa applications:
Valid original passport with at least 6 months validity;
Two visa application forms;
Two visa application photos fulfilling requirements;
Flight reservation and itinerary to Cameroon;
Proof of yellow fever vaccination;
Bank records or invitation letter from Cameroon.
Cameroon visa photo requirements (digital and in a paper form)
Make sure your photo fulfills these requirements:
The photo size must be 40 by 40 millimeters;
The image must be in color;
The background must be plain white with no external objects or shadows;
The picture must have adequate brightness and contrast and show natural skin tone;
It should show a close-up of the head and (partial) shoulders;
Your head must be looking straight forward, centered with a neutral expression and in sharp focus, and clear with no ink marks/creases/lines;
The face (from forehead edge to bottom of chin) should be 70 to 80% of the photo;
The eyes must be open, and no hair obscure the face;
Prescription glasses are allowed but have to be clear and thin framed and should not have flash reflection or obscure the eyes;
Head coverings, hair, head-dress or facial ornaments should not obscure the face;
The photo must have a plain light background with no other people or objects in the photo;
The lighting must be uniform with no shadows on the face or behind;
Photos should not have red eyes.
Here is an example: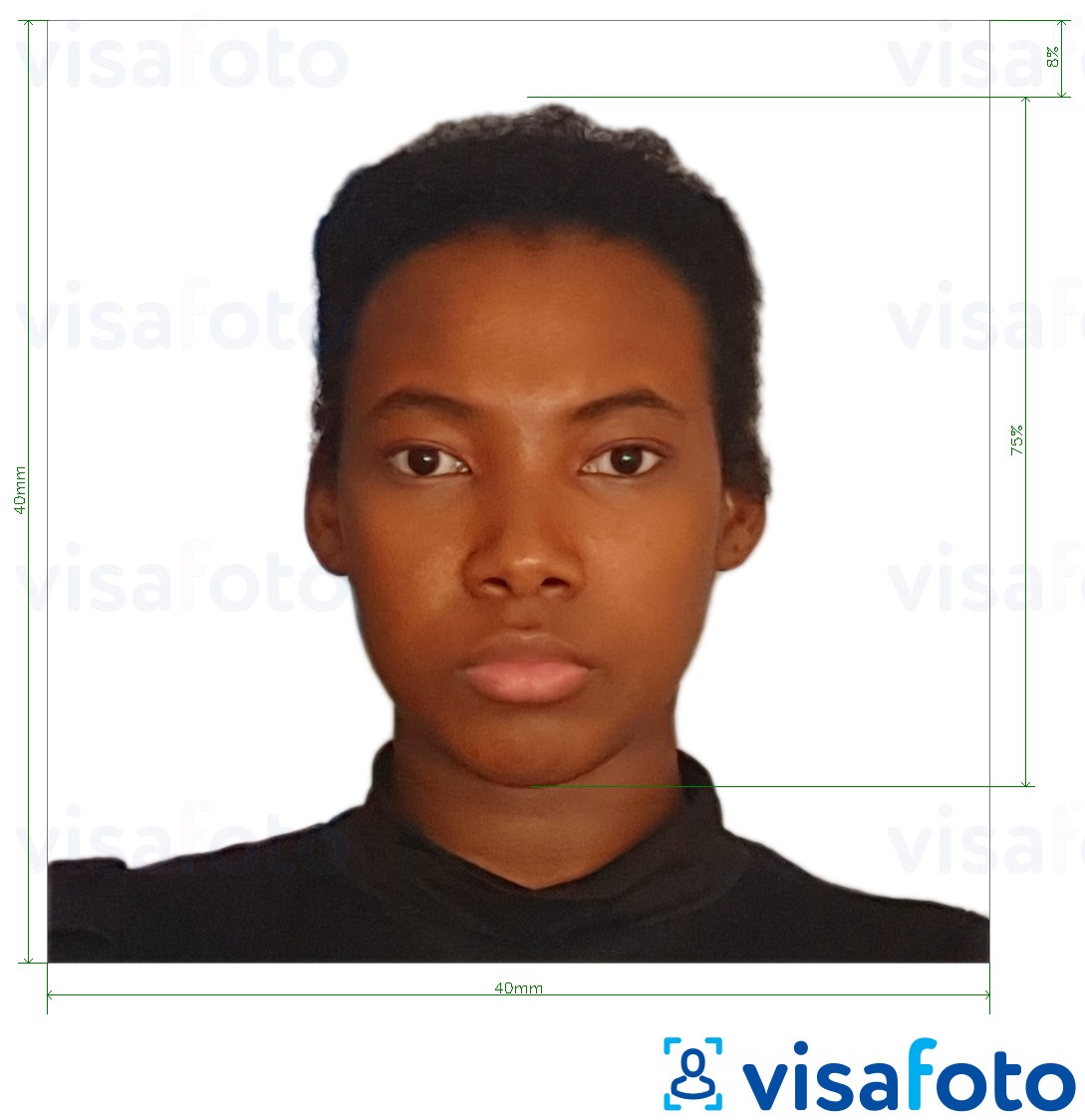 Get a Cameroon visa photo online now!
Excited to travel to Cameroon? Make sure you prepare for the things that make your travels truly better and save time where you can. For example, you can get your application photo from the comfort of your own home and have it done by trusted professionals with a more than 97% success rate. By using Visafoto, you can be sure that your pictures fulfill all application requirements.
Whether you apply online or in an office, Visafoto can help you. Our service also offers a template ready for printing for your photos.
Take an image with a smartphone or camera against any background, upload it here, and instantly get a professional photo for your visa, passport, or ID.
Take an image with a smartphone or camera against any background, upload it here and instantly get a professional photo for your visa, passport or ID.
Source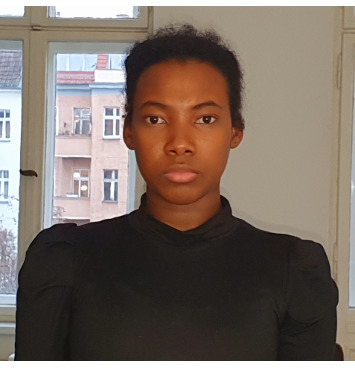 Result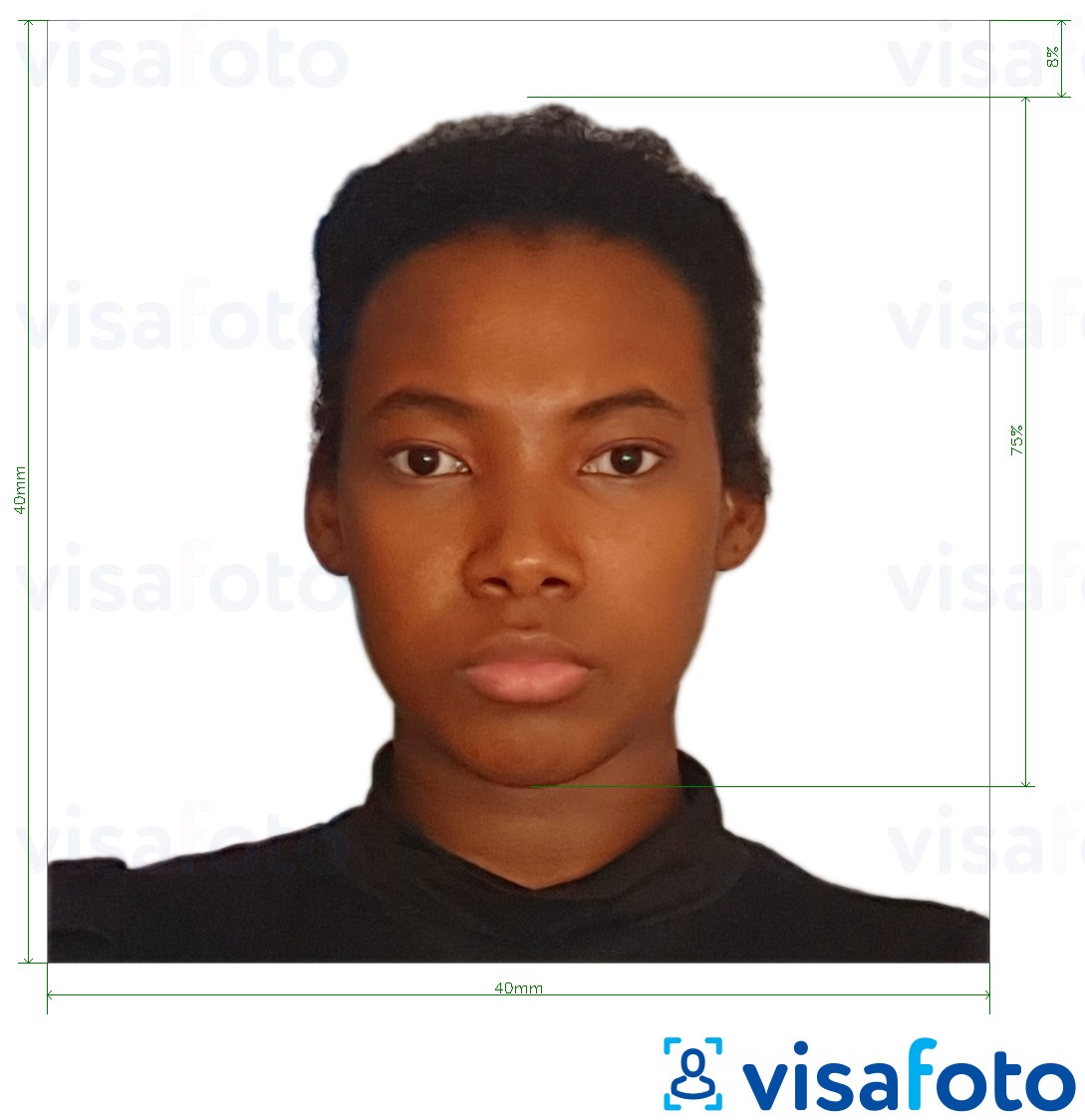 First, take a photo of yours under daylight like this one: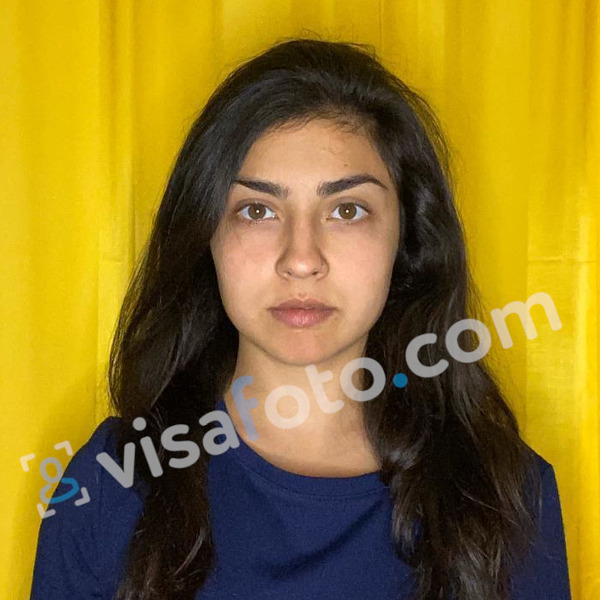 Whether you need your photo printed or in digital format, Visafoto has got your back: your resulting files include a template of photos that's ready to print.
Cameroon visa fee
The fees depend on the type of visa:
Tourism, business, short stay: $93
Long stay: $184
Confirm the payment information with your local Cameroon diplomatic mission.
Cameroon visa validity
The validity of your visa depends on your travel itinerary. Therefore, it is important to plan your travel carefully to make sure you make the most of your Cameroon trip.