How to apply for a Canadian firearms license
In Canada, it is possible to buy your first firearm at the age of 18. However, you must obtain a Possession and Acquisition Licence (PAL) before you can buy your own gun. This document must be renewed every five years.
Table of contents
PAL will be issued after you have completed a safety course and passed exams, several interviews and background checks.
Step 1: Decide what you need a licence for and familiarise yourself with Canada PAL requirements
Regular PAL covers popular models of sporting rifles and shotguns. This type of firearms licence includes the most "safe" weapons - smoothbore hunting rifles, muzzleloading weapons and more. With a PAL, you can walk into a shop, show your licence, buy your gun and ammunition and walk away with it.
There is also an RPAL licence for the purchase of weapons with stricter storage requirements - such as a pistol. RPAL does not imply the right to carry a gun with you. Carrying a pistol in Canada without a permit is seriously punishable and you are essentially unable to obtain one unless your job requires it.
Automatic weapons and certain military weapons and long-barrelled pistols are banned for ​citizens. Neither will they sell you handguns with more than 5 rounds of centerfire ammunition, nor pistols with 10 rounds or more of ammunition.
Step 2: Pass Canadian Firearm Safety Course
Courses are usually held at shooting clubs. The cost is approximately CAD 200-300.
The course primarily teaches safe handling of firearms and how to acquire, transport and store firearms within the limits of the law. At the end of the course, there are two tests.
In the theory test, you have to answer a question in writing and in the practical test, you have to show the examiner that you know how to handle a gun. Courses and exams are relatively easy, especially if you have some experience (even theoretical). When you finish, you have to know the safety rules and laws related to firearms. You will be given papers with the exam results, application forms and instructions.
Step 3: Fill in the PAL application form
The form is usually available from the instructor. It can also be downloaded online.
These forms must be filled in, accompanied by a photo and sent to the address given on the form.
Your application will be processed for at least one month. This time is necessary to reduce the risk of spontaneous acquisition of weapons (e.g. for revenge). If you have been in PR status for less than 5 years, you will be asked to show certificates of no legal problems from your last countries of residence.
When the application is approved, you will receive your PAL in the post.
Canada PAL photo requirements
The PAL application takes a long time to be processed, and it would be a problem if it was rejected because of an inappropriate photo. Be sure to keep these parameters in mind:
The Canada firearms licence photo size must not exceed 45 mm x 57 mm (1 3/4″ x 2 1/4″). The head must be at least 30 mm (1 3/16″) high and occupy 2/3 of the image. The required aspect ratio is 4:3
The photo must be a new one, made no earlier than 12 months before the application.
The PAL photo background must be plain and light-coloured (preferably, white). There must be no shadows;
The facial features must be clearly visible. There should be no hair across your face or eyes, no headwear (unless worn for religious purposes), no tinted glasses;
The image must be of good quality, with no broken pixels, blurs or blackouts;
The size of a digital PAL photo for online applications must be 280x370 pixels.
The image must be in focus, with no red-eye and no reflected light on the face
Here is an example: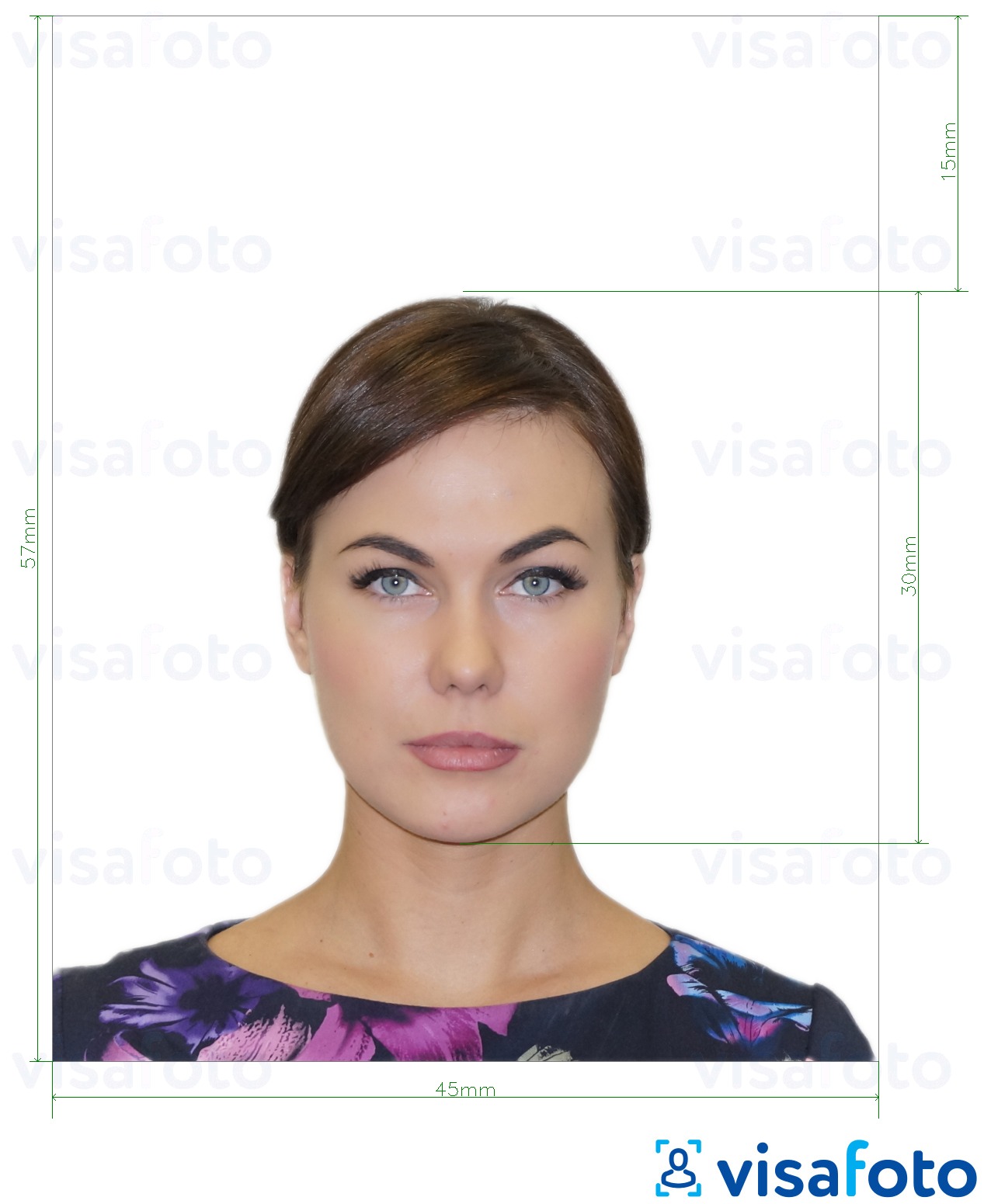 How to take a Canada firearms license 45x57 photo online?
To instantly get a photo for the Canada PAL application, just upload your full-face portrait here. Visafoto will instantly adjust the background, size, format and quality.
Take an image with a smartphone or camera against any background, upload it here and instantly get a professional photo for your visa, passport or ID.
Source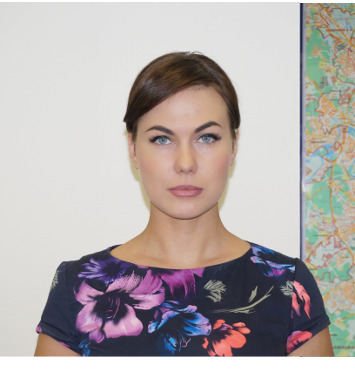 Result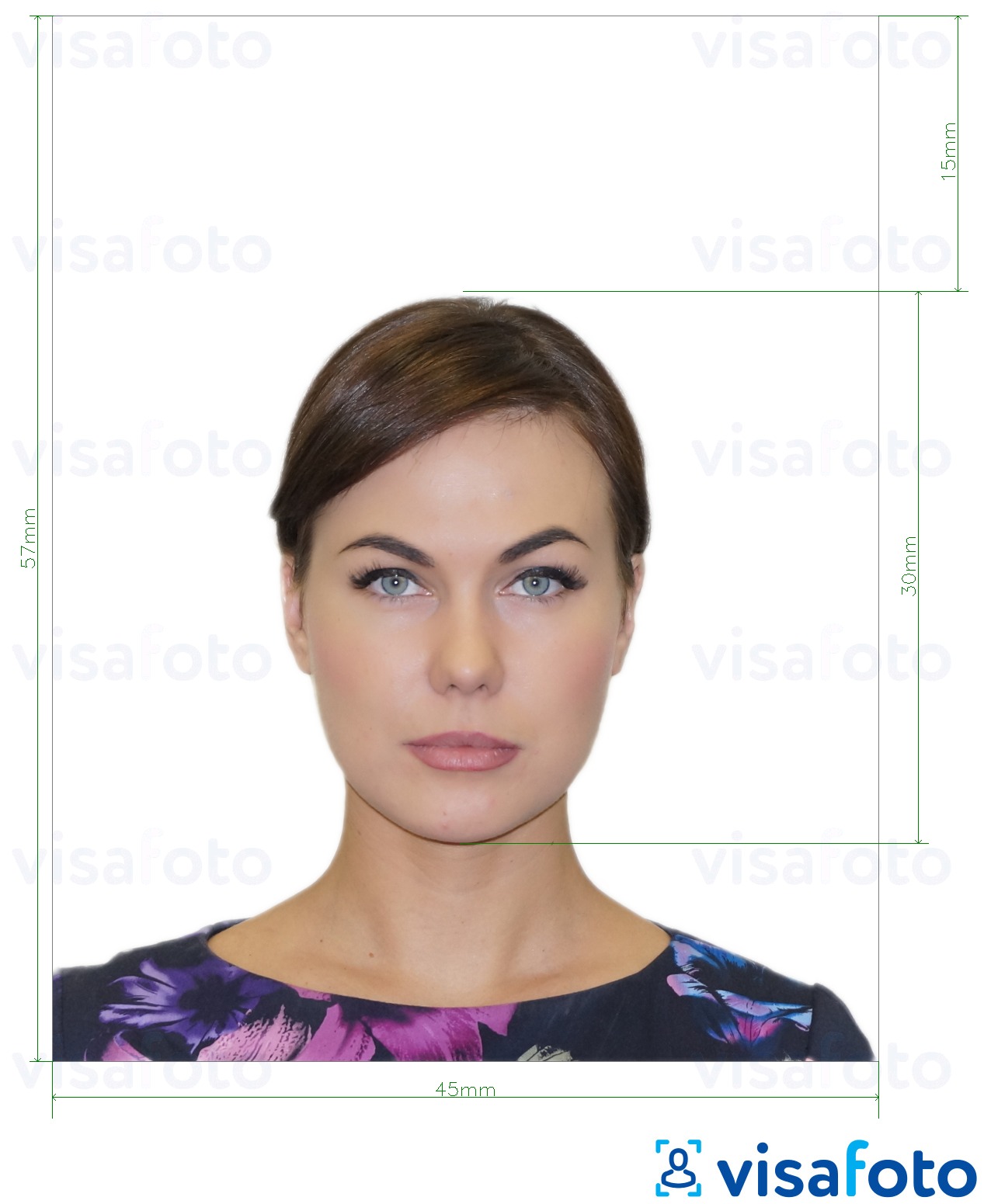 First, take a photo of yours like this: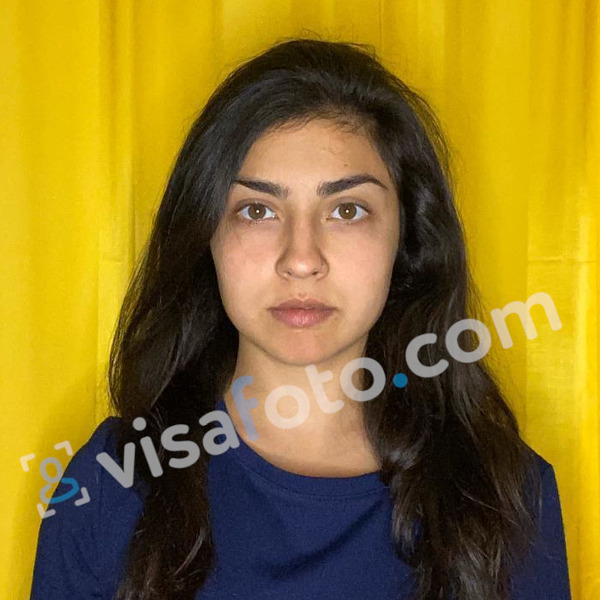 You will get 2 files:
A digital Canada firearms licence photo for online applications;
A template with 4 separate 45x57 photos that you can print at the nearest drugstore for less than 0.50 CAD.
Here they are:
Canadian PAL renewal process
The PAL validity period is 5 years. To renew your firearms licence in Canada, choose one of two options:
To renew your licence, you must provide the following:
your current firearms licence number;
personal identification info;
current spousal information (including contacts of your spouse);
information about your previous spouse if divorced within the last two years;
digital photo;
payment information.