Costa Rica Visa Guide
There are plenty of reasons to visit Costa Rica. While the purpose visit is up to you, there's something else you need to take care of before going there: your visa, which has to be applied for correctly for you to get one.
Table of contents
Costa Rica visa policy
As is the case with many countries around the world, the general rule is that citizens of foreign countries need a visa to enter Costa Rica, except if their country is eligible for visa-free travel.
Those who can enter Costa Rica without a visa can stay there for 90 days without applying for one.
There is also another exemption: for holders of multi-entry visas of the US, EU (Schengen), or Canada, visa-free entry for 30 days is available.
Do U.S. citizens need a visa to Costa Rica?
US citizens do not need a visa to visit Costa Rica for tourism purposes. This visa-free entry is valid for 90 days. For stays longer than 90 days, a residence permit or visa is required.
Costa Rica visa application process
The procedure depends on the kind of visa you're applying for: restricted or consular. Consular visas, as the name implies, are processed by the Costa Rican consulate in your country or jurisdiction. On the other hand, restricted visas are applied for by a family member of the future visitor or an appointed attorney who resides in Costa Rica.
The process for the consular visa, in general, is as follows:
Make an appointment for a visa application;
Fill out the visa application form and submit the needed documents;
Wait for the visa to be processed and collect it.
While for restricted visas, the applying family member or attorney will need to submit a letter stating your identity and the details of your travel to the Costa Rican Directorate of Immigration.
Documents required for Costa Rica visa application
Here are the documents you need to apply for a Costa Rican visa:
Visa application form;
Your valid passport, along with copies of all its pages;
Proof of legal residence in the country of application, if you're a foreigner in the country you're applying from (residence permit, visa, etc.);
Compliant application photo;
Return flight ticket;
Proof of sufficient funds;
Police clearance certificate;
Yellow fever vaccination proof, if applicable.
Costa Rica visa photo requirements
Make sure your visa application photo fulfills these requirements:
The image size is 50 by 50 millimeters;
The image must have adequate brightness and contrast and show natural skin tone;
It should show a close-up of the head, and (partial) shoulders;
Your head must be looking straight forward, centered with a neutral expression and in sharp focus, and clear with no ink marks/creases/lines;
The face (from forehead edge to bottom of chin) should be 70 to 80% of the photo;
The eyes must be open and no hair obscuring the face;
Prescription glasses are allowed but have to be clear and thin framed and should not have flash reflection or obscure the eyes;
Head coverings, hair, head-dress or facial ornaments should not obscure the face;
The photo must have a plain white background with no other people or objects in the photo;
The lighting must be uniform with no shadows on the face or behind;
Photos should not have red eyes.
Here is an example: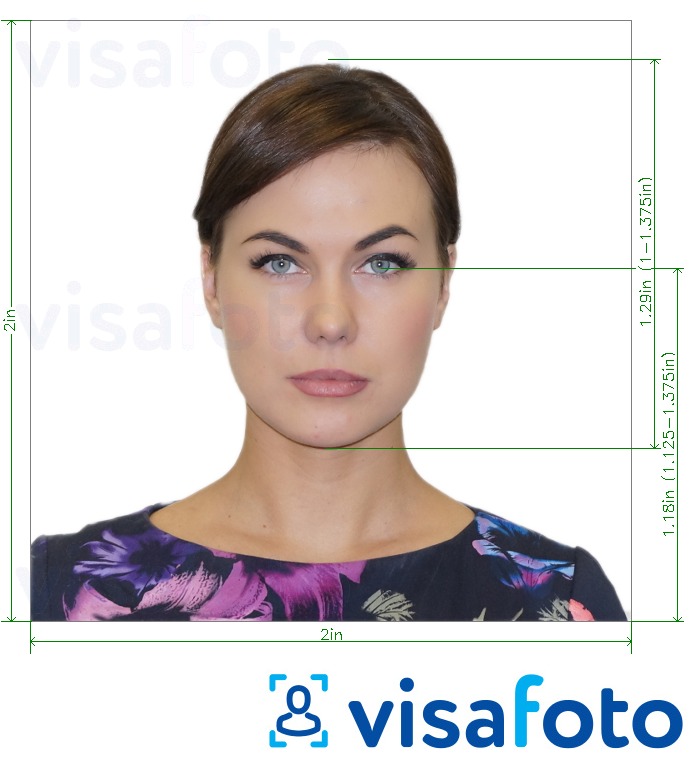 Get a Costa Rica visa photo online!
Applying for visas can be tricky, but everything will go smoothly if all your documents are in order. One common slipup in visa applications is non-compliant photos.
Visafoto can be your solution. Use our visa photo converter to get a compliant picture online instantly. Just upload your portrait taken with any background, and Visafoto will immediately edit its size, format, and background. You will get a ready-to-print image that is guaranteed to be accepted.
Take an image with a smartphone or camera against any background, upload it here and instantly get a professional photo for your visa, passport or ID.
Source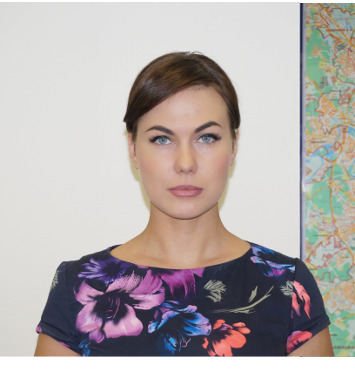 Result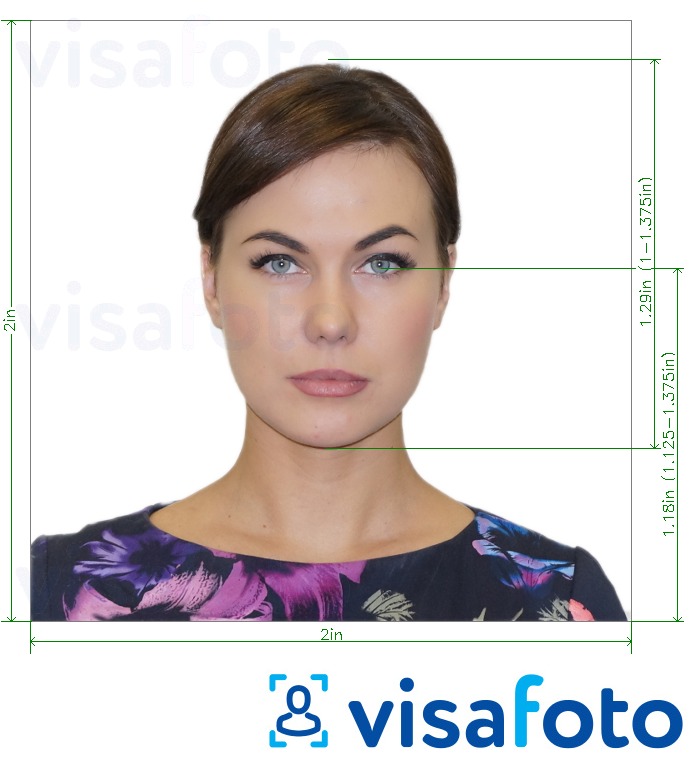 Take an image with a smartphone or camera against any background, upload it here, and instantly get a professional photo for your visa, passport, or ID.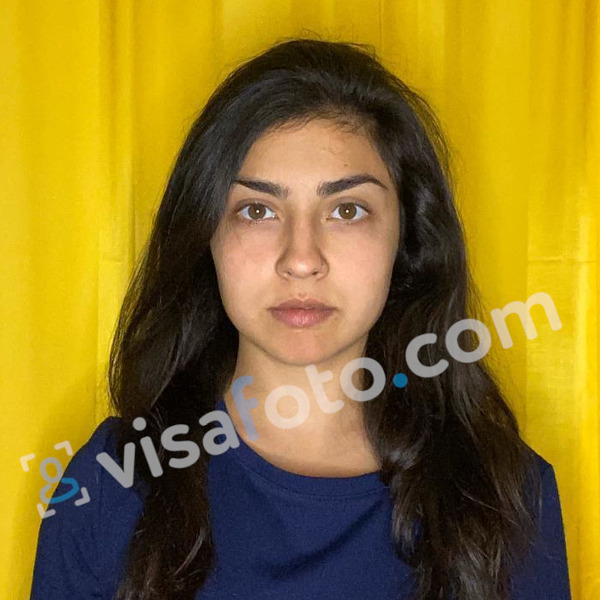 You will get two files from Visafoto: a digital photo for electronic applications and a template ready for printing.
Costa Rica visa fees
The application fee for Costa Rican visas is US$52. Contact your local consulate or embassy to find out the details about the price and available payment methods.