CV photo tips
A CV, or resume, is your professional image that reflects your skills and achievements. It is a powerful, effective tool for career advancement if written correctly. A CV should contain complete, accurate and detailed information about your experience, education, training, professional successes and personal qualities. The identity photo is an integral part of this document. This article will tell you what should be the ideal photo on your CV and how and where it is best to take it.
Table of contents
What kind of photo should be in the CV?
Do you need a photo on your resume? Of course, you do. The employer concludes whether you are suitable as a potential employee, and a CV picture is a powerful tool for making the first impression.
A resume photo is also a way to attract attention. Recruiters see hundreds and sometimes even thousands of CVs every day, and having a quality image certainly increases the chances of success. Among the many texts resumes, they are sure to catch their eye the ones with pictures. Subconsciously employers prefer CVs with photos, as HR specialists claim in one voice. That is, a photo is a must for your CV or Linkedin profile.
CV photographs must meet specific unspoken requirements, namely:
The portrait should be restrained but light and relaxed at the same time. Do not pose with a too serious expression on your face. Remember, your task as a job seeker is to make the recruiter feel good about you;
The image must be of good quality and high resolution;
The applicant must be alone in the picture. Group photos, photos with friends, family photos, and vacation photos are not used for resumes;
Based on the previous point, it is essential to use as neutral a background as possible. The ideal choice is an even, light background, like for a passport photo;
The CV pic should clearly show a person's face. It's better to avoid dark glasses, hats, and headgear (unless the applicant's religious beliefs suggest their presence);
There are no strict requirements for CV photo size, but experts say the optimal dimension is the same as for passport photos: for example, 35x45 mm. In the U.S., many people prefer a 2x2-inch square photo. An image of this format will not take up much space, but your appearance will be easy to identify.
The applicant's face should be aligned in the center;
It is recommended to take the picture strictly in full face.
Here is an example: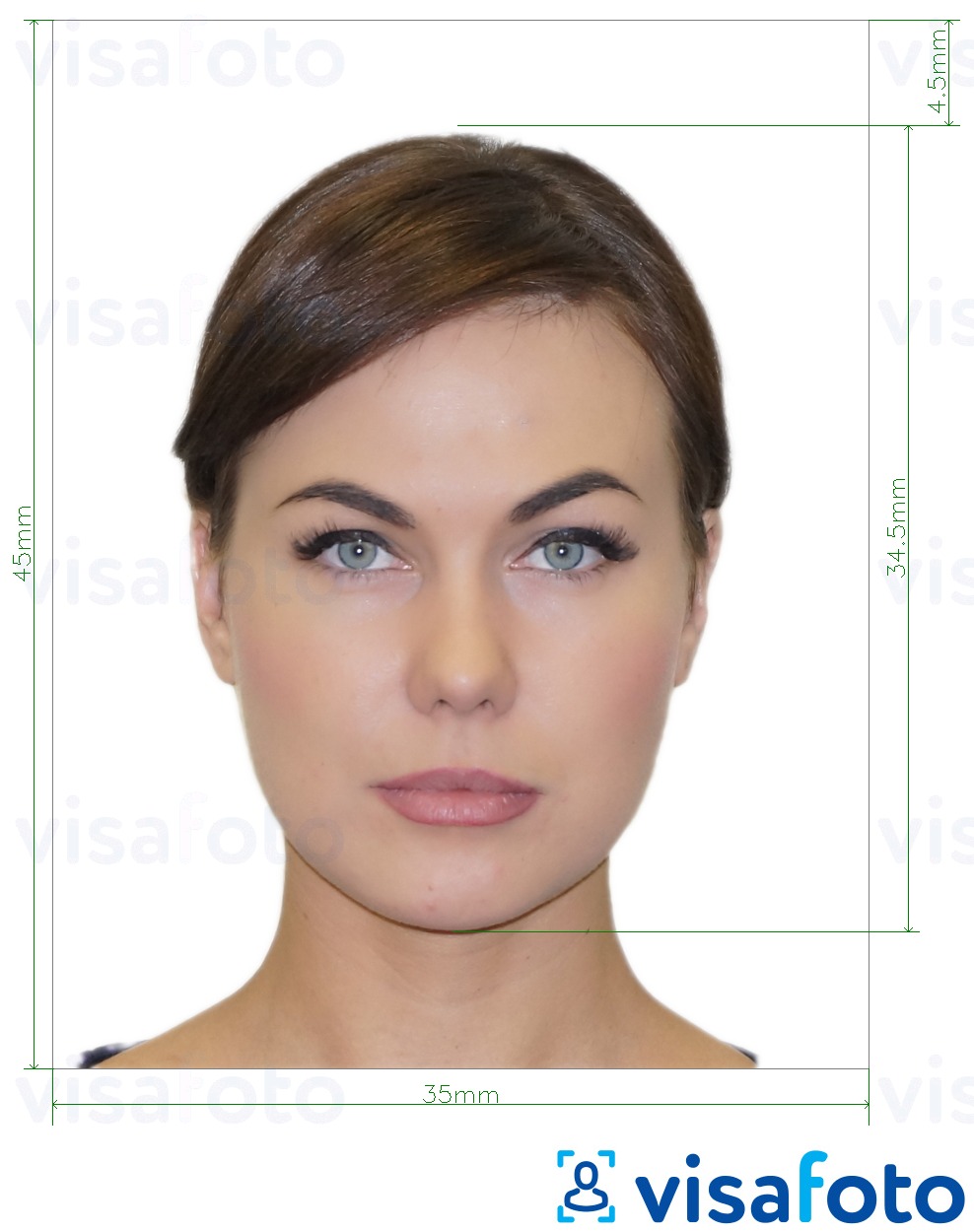 Keep in mind, in the resume or Linkedin picture you have to look like you would at the interview.
Taking a CV photo on one's own
The recruiter should be able to identify you easily, so attach a fresh photo to your resume, or better yet, take a new one. This will literally take a couple of minutes, especially with Visafoto: we'll tell you about its features below. In the meantime, here are a few tips for creating a perfect CV or Linkedin picture:
Take a picture in the daytime so that there is plenty of natural light. In critical conditions, you can also take a picture in the evening, but it is essential to have good lighting, even if it is artificial;
You can take selfies or ask someone to snap a picture of you. It is not necessary to take CV photos at home. Photos from cafes, the office, or the street are also acceptable. The main thing is to follow the dress code requirements and keep a friendly, calm expression. The background can be changed later if necessary;
Your shoulders and face should be visible in the frame. Do not use full-length photos, as they do not show facial features well.
CV photo dress code
These are the main resume photo requirements that will help you make the right impression:
Choose clothing that contrasts with the background so as not to blend in with it;
Women should not wear a lot of jewelry or brightly colored clothes. Regardless of gender, you should not do tall hairstyles. It is also essential to make sure that the hair does not fall on the face;
The CV is an official document, so the photo should be taken in covered clothing. Do not expose shoulders; refuse a deep cleavage.
Edit your CV photo online!
With the Visafoto service, you can take photos for any type of document. This universal online photo editor processes photos and brings them to a set pattern. Visapoto will instantly adjust a picture for your CV or Linkedin profile: replace the background with a neutral white, center a face, remove the "red-eye" effect, and set the image to the optimal size.
Using Visafoto is easy:
Take a selfie or ask someone to take a picture of you;
Upload the picture to Visafoto;
Download the processed image in just a few seconds!
Take an image with a smartphone or camera against any background, upload it here and instantly get a professional photo for your visa, passport or ID.
Source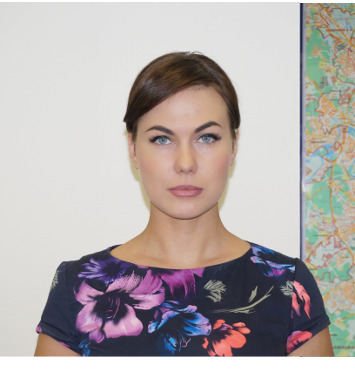 Result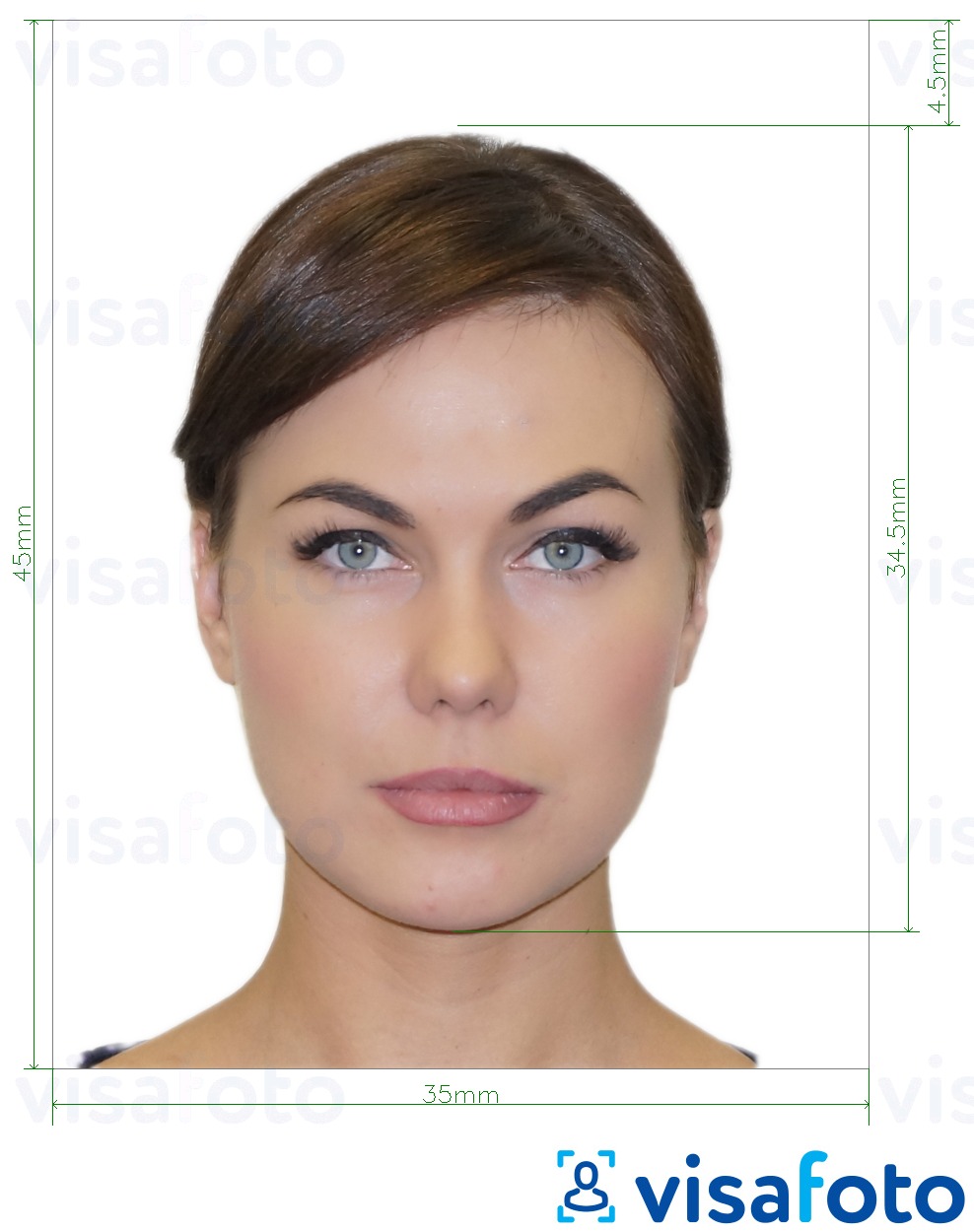 Use a CV photo to make the right impression on your future employer. The program produces photos suitable for online submission in different formats and printing. It is very convenient to use the service because it is available online, from anywhere globally.
First, take a photo of yours under daylight like this one: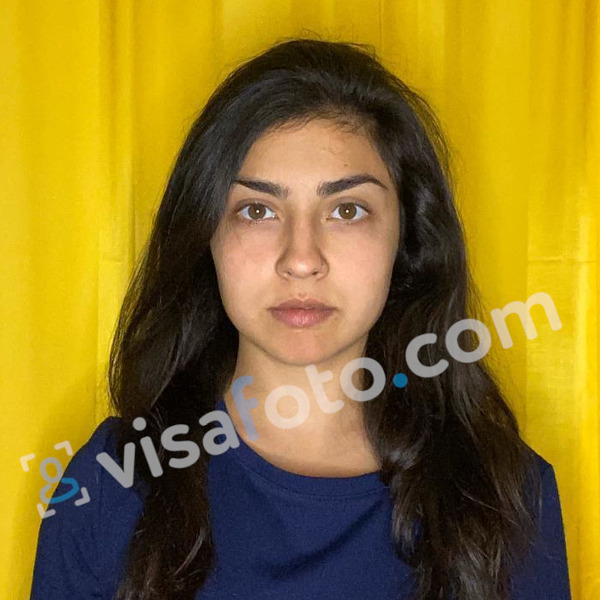 You will have two types of photos: a digital one for electronic applications and another one suitable for printing.
Here they are:
Good luck creating a quality resume and finding your dream job!