How to Submit an Application for Malaysian Passport
In this guide, you will get to know how to submit an application for Malaysian passport promptly and how to prepare necessary documents, including passport photo.
Citizens of Malaysia can submit passport application via Myonline*PASSPORT service to renew their identity document using credit card or direct debit (FPX).
Documents needed:
Recent passport;
A recent photograph that meets following requirements:

White background. No other colors accepted.
Wearing dark clothes covering applicant's shoulders and chest.
Dark-colored scarf or hijab is acceptable but the face should be clearly seen.
Polaroid pictures will be rejected. Applicants must upload a professional photo complying with the format of the passport-sized terms (35x50 mm; head size, eye position, etc).
At the Visafoto website, you can easily make a Malaysia passport photo, even without the attendance of a photo studio. Just upload your picture and you will get a passport photo fully compliant with the Myonline*PASSPORT requirements. Visafoto will change the background to white, position the face correctly, set the required size. No manual work for you, and no need to go to a studio.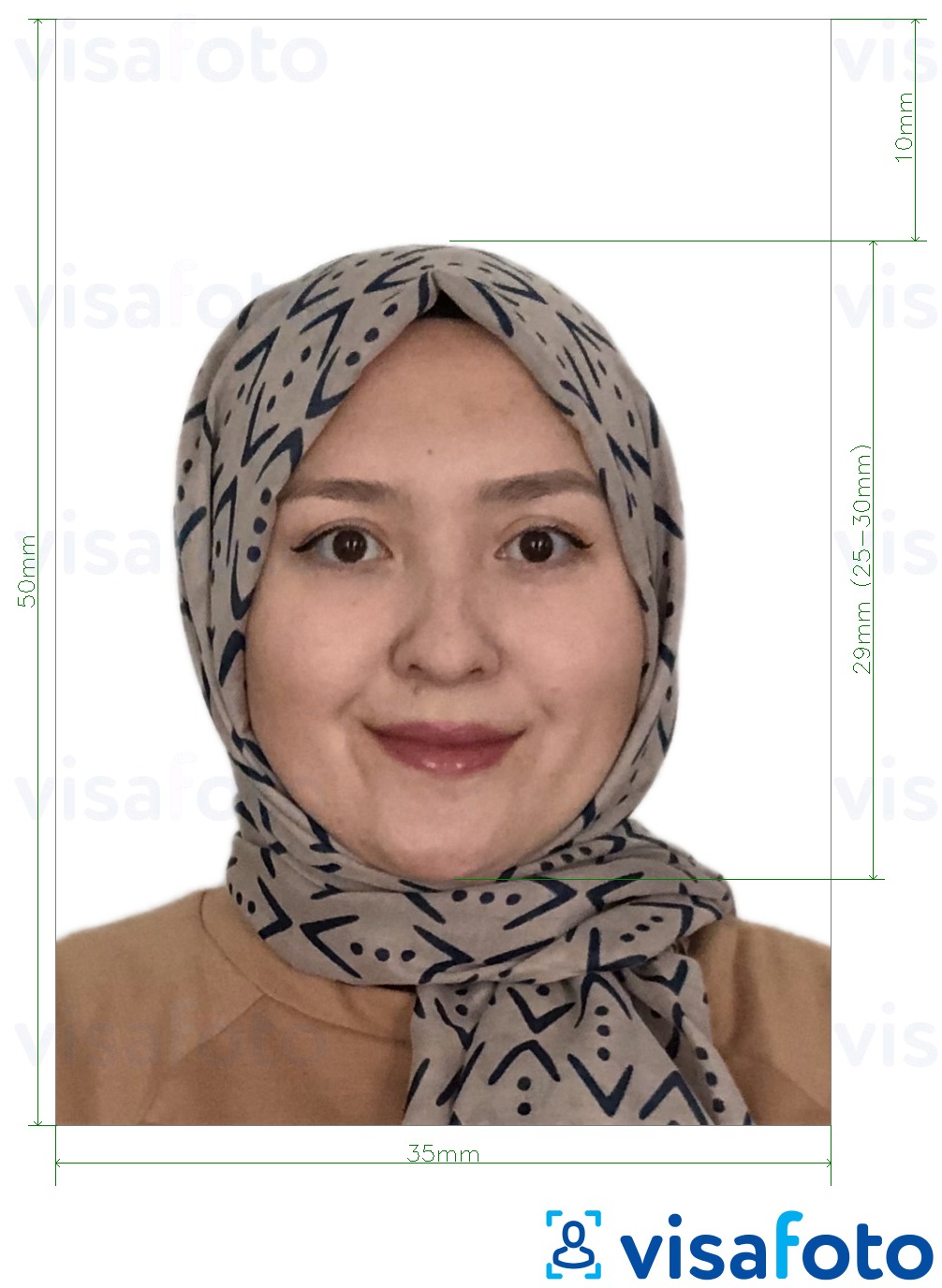 Here is a quick instruction on how to apply for a new passport:
Confirm that you agree with the general terms mentioned on https://eservices.imi.gov.my/myimms/myPassport by clicking "Agree" at the bottom of the website page.
Specify your application category by choosing on you are above or under 18 years old and enter your personal information, i.e. Passport NO and I/C NO. Then click "Search".
Prepare the necessary documents which are the photo and your recent passport. Please pay attention to the photo provided. The photos not meeting requirements will not be processed by the system. To make a correct Myonline*PASSPORT photo, use the Visafoto.com website.
Please note that applications submitted before 3 pm are collected on the same day, while applications made after 3 pm are collected the following day, after 10 am. Further, payments are not possible since 11:30 pm to 12:30 am due to system maintenance running.
The date of passport collection at the office listed in the system is determined by the date of passport application. You can find the specific date and time on the receipt.
Other Terms & Conditions
Age. Passport application is allowed to be submitted by a citizen of 13 years old and above. Applicants under 18 should bring their Birth Certificate and be presented by their parent or guardian.
Payments. Fees taken are RM 200 for 13-59 year-old applicants and RM 100 for senior citizens aged 60 and above.
Passports are collected by applicants in-person, without exceptions. Upon collecting, Identification Card, existing passport and payment receipt have to be provided.
Thus, submitting the application takes literally a couple of minutes if you make your passport photo at Visafoto and avoid a time-consuming visit to a photo studio.