Estonian e-Resident's digital ID Card Application
In this era of global competition, countries around the world are constantly innovating to get ahead in providing the best conditions for investment. The Estonian e-Residency program is one proof of that. Find out the basics of applying for one below.
Contents:
Estonian e-Residency explained
The Estonian e-Residency is a digital identity issued by the Estonian government that gives its holders (foreigners) access to Estonia's business environment. This means its holders can open a business in Estonia, a European Union member country, making their business EU-based.
The whole process is online, which is ideal for remote entrepreneurs of today.
e-Residence digital ID card use
The Estonian Residence card is used for the following purposes:
As digital identification;
As digital signature in electronic systems/environments;
Allows for participation in public or private law in Estonia regardless of physical location.
However, this card itself does not grant its holders the right to reside in Estonia. You must obtain a residence permit in advance!
How to apply for an e-Residence ID card?
The e-Residence ID card is proof that you are an e-Resident of Estonia. The process is fully online as described below:
Start your application on the official e-Residence application platform;
Fill out your data and upload the necessary documentation:

Copy of valid foreign travel document (passport or European Union identity card)
Digital color photo fulfilling requirements;
Link to your online CV, your CV as a file, or fill out your CV in the form;
VISA or MasterCard credit/debit card for online payment.

Submit your application.
Given that you have all the necessary documents and details, the application usually takes around 30 minutes. However, if you cannot finish it in one go, you can save your application and continue later.
Documents required to issue an Estonian ID card for expats
There is another piece of document, the Estonian ID card, which does grant you the right of residency in Estonia. This card is issued for citizens of member states of the European Union, European Economic Area, or Switzerland. For citizens of other countries, the temporary residence permit serves this purpose.
To apply for an Estonian ID card, go to a local police station with these documents:
Document proving your identity;
One color photo measuring fulfilling requirements;
Proof of state fee payment.
e-Resident's digital ID photo requirements
The photo must be in color;
The required digital picture format is 1300 x 1600 pixels;
The file size must be between 1 MB and 5 MB;
The image must have adequate brightness and contrast and show natural skin tone;
It should show a close-up of the head and (partial) shoulders;
Your head must be looking straight forward, centered with a neutral expression, and in sharp focus;
The eyes must be open and no hair obscuring the face;
Prescription glasses are allowed but have to be clear and should not have flash reflection or obscure the eyes;
Head coverings, hair, head-dress or facial ornaments should not obscure the face;
The photo must have a plain light background with no other people or objects in the photo;
The lighting must be uniform with no shadows on the face or behind;
Photos should not have red eyes.
Here is an example: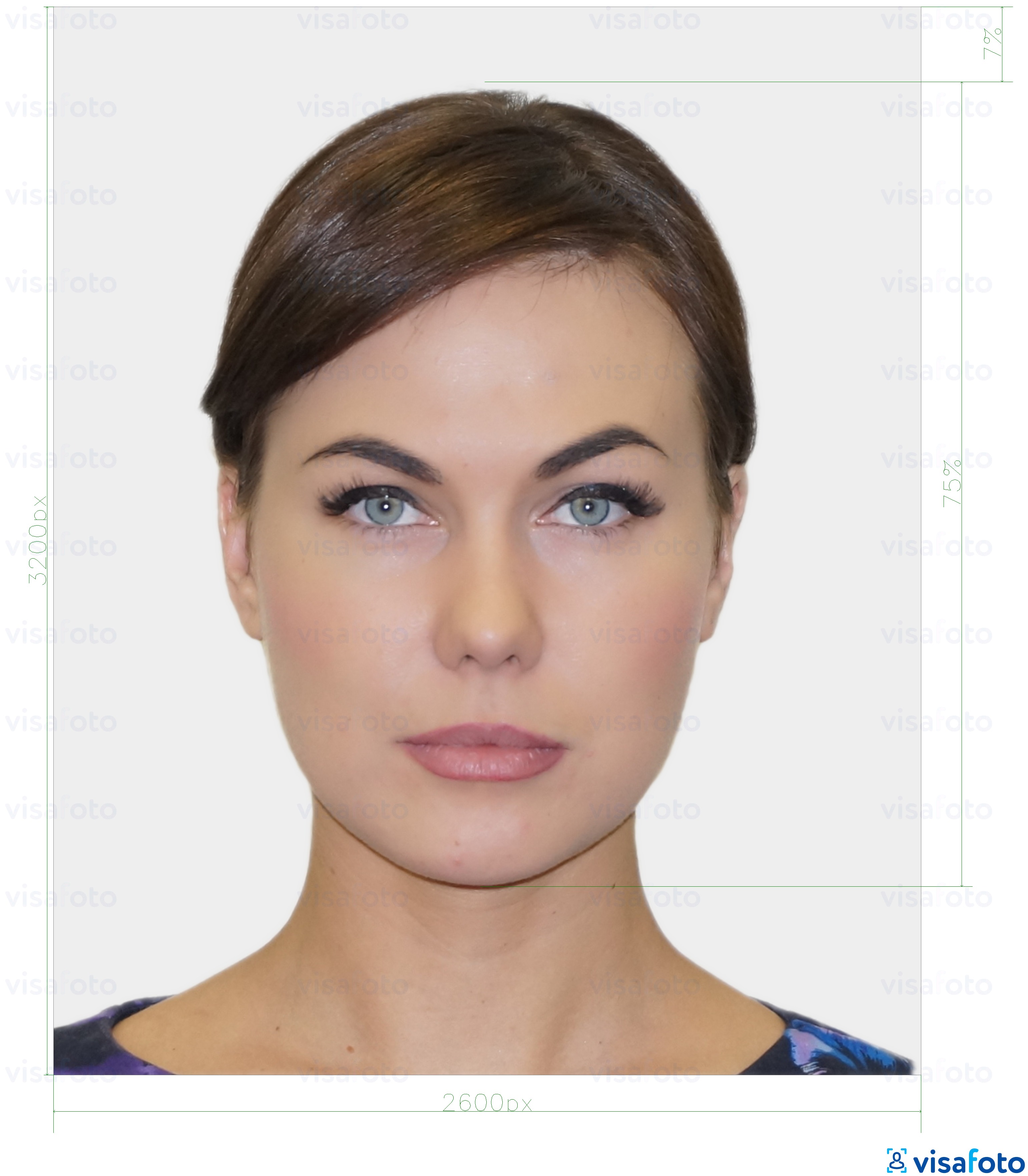 Get an Estonian digital ID photo online!
The Estonian prides itself on the streamlined and fully online process of this e-Residency program, and reviews have shown it to be hassle-free. However, you can still make the process easier by ensuring your photos are 100% compliant with the help of professionals, so you can focus on your other documents and your business in Estonia.
Visafoto, our professional photo service, can make sure that your application photo fully complies with the requirements. All you need to do is take a picture of yourself with the guidelines above, but no need to worry about the technicalities like background, size, or face-to-frame proportions, as we'll handle that for you. Then, upload it to our tool.
Take an image with a smartphone or camera against any background, upload it here and instantly get a professional photo for your visa, passport or ID.
Source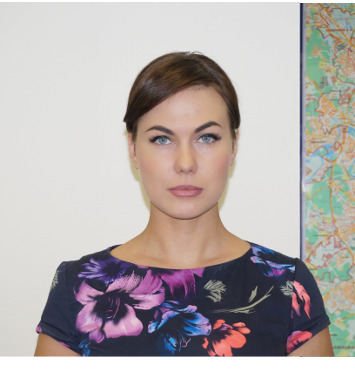 Result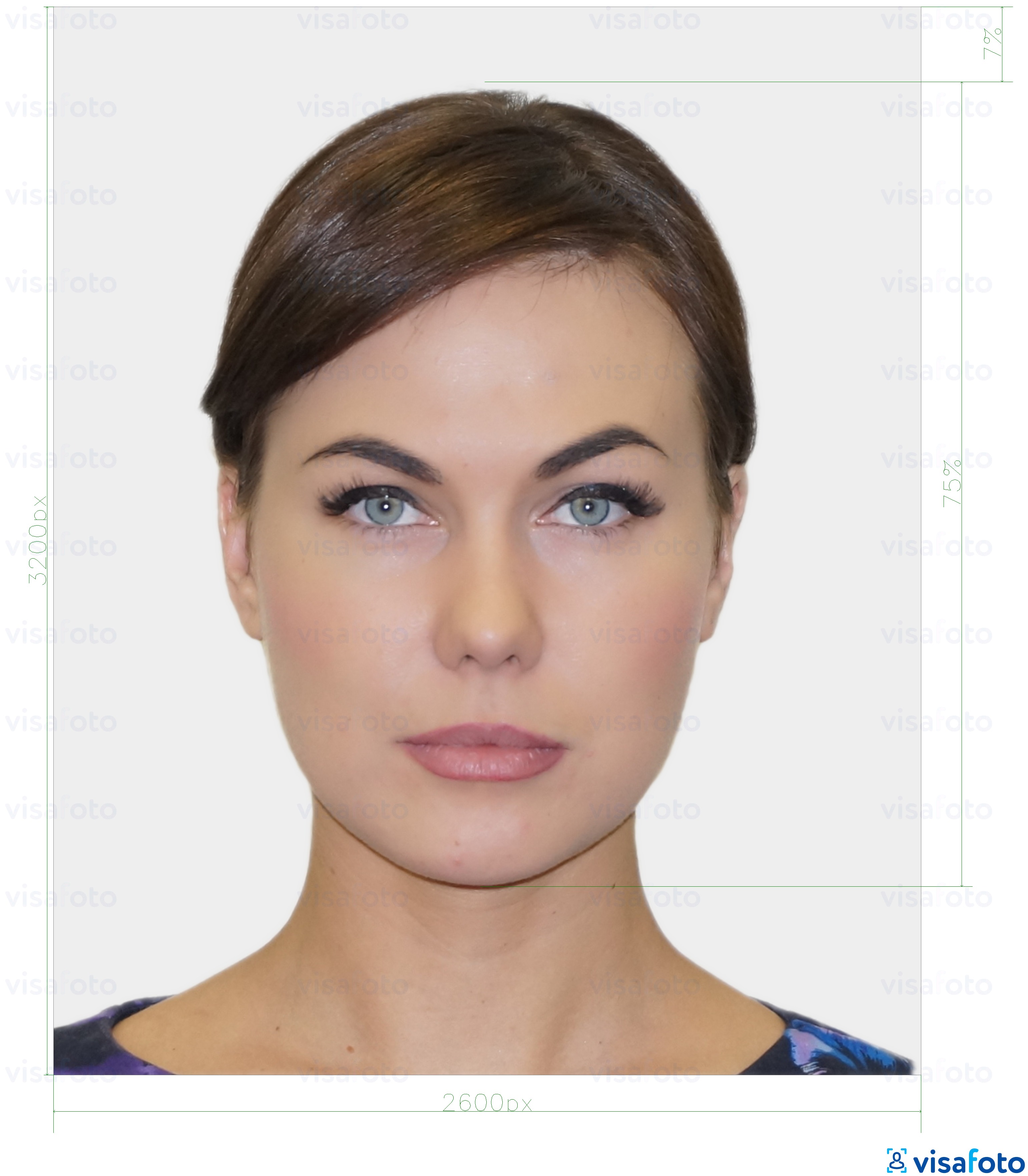 Take an image with a smartphone or camera against any background, upload it here and instantly get a professional photo for your visa, passport, or ID.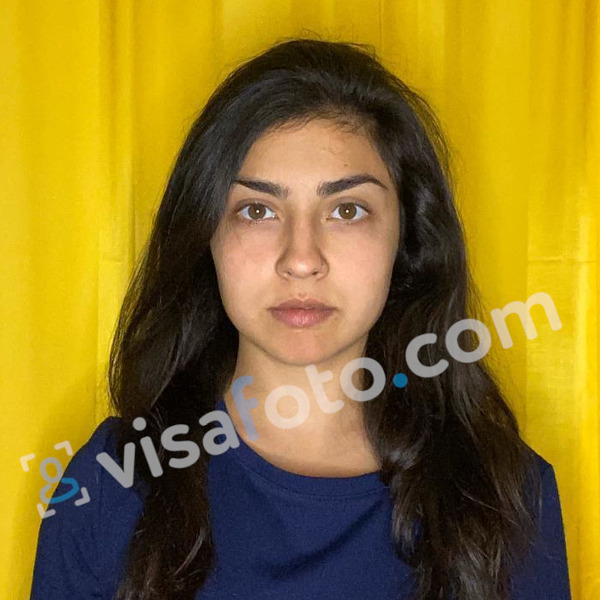 You will get a digital photo like this one: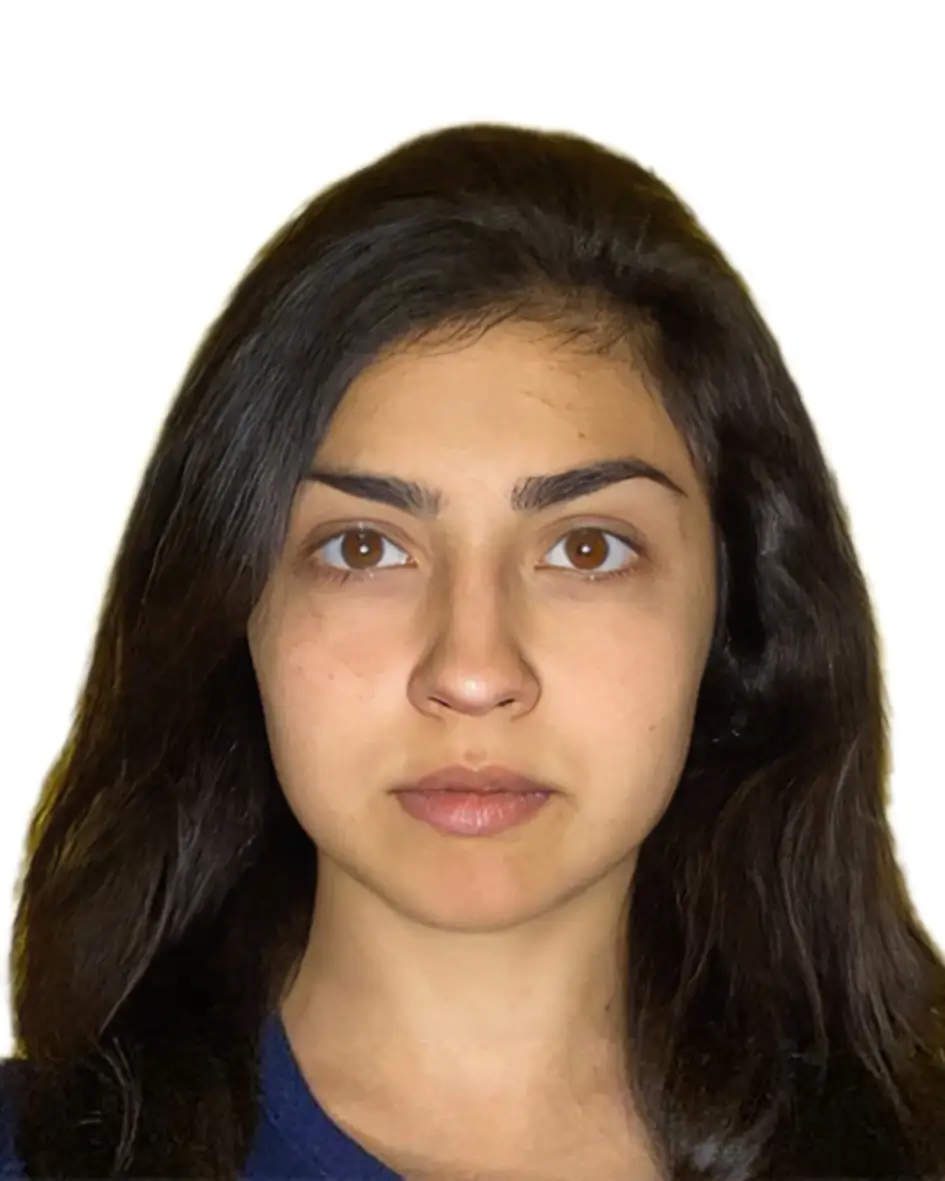 Estonian e-residency fees
The fee depends on where you decide to take your e-resident digital ID. Here are the options and the fees:
Estonian service office: €100;
Estonian embassy: €120;
e-Residency collection center: €100 state fee, plus:

Bangkok: €16.05
São Paulo: €23.06
Singapore: €16.05
Pretoria: €17.25
Tokyo: €20
Estonian e-residency renewal
To renew your Estonian e-residency, the process is just as easy. You simply need to apply for a renewal online, pay the fees (the same as for fresh applications), and submit the application. Apply to renew at least 2-3 months before the expiry date of your card.
Before renewing, ensure that your Estonian company has fulfilled all its obligations: annual reports, taxes, and other obligatory documents.