Finnish ID card application
It is standard practice for countries to require their citizens to hold a valid ID card, and Finland is no exception. However, the approach there is different from other countries in several ways, and not only adult citizens are eligible for a card. Read more to know the basics of a Finnish ID card application and some handy tips.
Table of contents
What is the Finnish ID card?
The Finnish ID card is an identity card with an electronic chip that keeps your personal identity and guarantees its authenticity. Besides its obvious function as an identity document, the card is also a prerequisite to access some services and can serve as a travel document. It can be used as a travel document to enter most European countries without a visa for a determined period of time. The chip can also be used for some online services.
Who is eligible for a Finnish ID card
While ID cards are usually a requirement for adult citizens, all Finnish citizens are eligible to apply, including minors, who can use the card as a travel document. Foreigners who permanently reside in Finland may also apply.
How to apply
You can apply for the ID card online and offline. The Finnish authorities recommend that you apply online as it is more convenient and costs less.
Use the online service
Here are the steps of applying for the card online:
Get your photo done and uploaded to the police photograph server:

You may get your photo done at a photo studio, which will send your picture to the police server and give you a code to refer to the image, which you will not be able to download and reuse privately, or
You may get your photo done yourself and upload it to the police database yourself. Your image will have to completely satisfy the requirements.

Apply online using this service and fill out the form;
Book an appointment at a police station if you need to. If you do, bring your old passport or identity card, as well as other documents you may be asked to bring;
Pick up your card at your appointed collection point.
Without the online service
You may also apply for the card at your local police station without using the online service. You will need the following documents with you:
One photograph in passport format, fulfilling all requirements;
Your old passport or identity card;
A bank card or cash for payment;
All guardians' consent if applying for a minor (under 18). If a guardian is not present at the police station, they can provide their consent in writing;
Proof of conscript's clearance if you are a conscript between 23 and 30.
When do you need to go to the police station?
In the case of applications for minors, an appointment at a police station is a must. In other cases, if you apply online, you do not always need to go to the police station.
You do not need to get a police appointment if:
You have seen a processing officer for identification, and you have had your fingerprints taken for a passport or ID card within the past six years;
When you were identified, you were at least 12 years of age;
Your name is the same as in your previous passport or ID card;
The processing officer can establish that your new passport photo was taken from the same person as your previous passport photos.
The bottom line is that you do not need to go to a police station when no additional confirmation of identity is necessary, as a police appointment is to establish your identity.
Finnish ID photo requirements
As mentioned above, you may get your photo done at a studio, or you could do it yourself. However, the Finnish ID picture must fulfill specific strict requirements; otherwise, it can be rejected.
The requirements are:
The picture size in printed form must be 36x47 mm;
The required digital Finnish ID photo size is 500x653 pixels;
The photo must be no older than six months;
The picture must be clear and focused;
The photo should not have any distortions, pixelated areas, or blurs;
The image must not have color defects;
The photo may not be manipulated so that it even changes any detail of your appearance;
The height of your head in the picture, from the crown to the chin, must be between 445 and 487 px (32–36 mm);
The height of the space above your head must be between 56 px (4 mm) to 84 px (6 mm);
Below the chin in the picture, there must be at least a height of 96 px (7 mm) and no more than 124 px (9 mm);
The background must be plain, flat, light, and neutral, preferably light gray, with no shadows nor extraneous objects;
The background should contrast your face, hair, and clothes.
Hair and beard are recommended to be fully captured, but the main requirement is the face dimensions;
Your face must be straight and looking directly into the camera;
Your shoulders must be in the same line as your face, except due to medical conditions;
The photo's lighting must be even, with no harsh contrast or shadows;
There must be no red-eye effect;
The lighting must be natural;
The picture must be neither under- nor overexposed;
Facial expression must be neutral, with eyes open and mouth closed;
Your face must be fully visible, not covered by hair or accessories;
Tinted glasses and eyepatches are allowed only for medical reasons;
Wigs are allowed if you wear them daily or for medical reasons;
Headwear is only allowed for religious or established traditional reasons, but may not cast a shadow or cover your face;
Avoid makeup that makes it difficult to identify you.
Here's an example of the photo: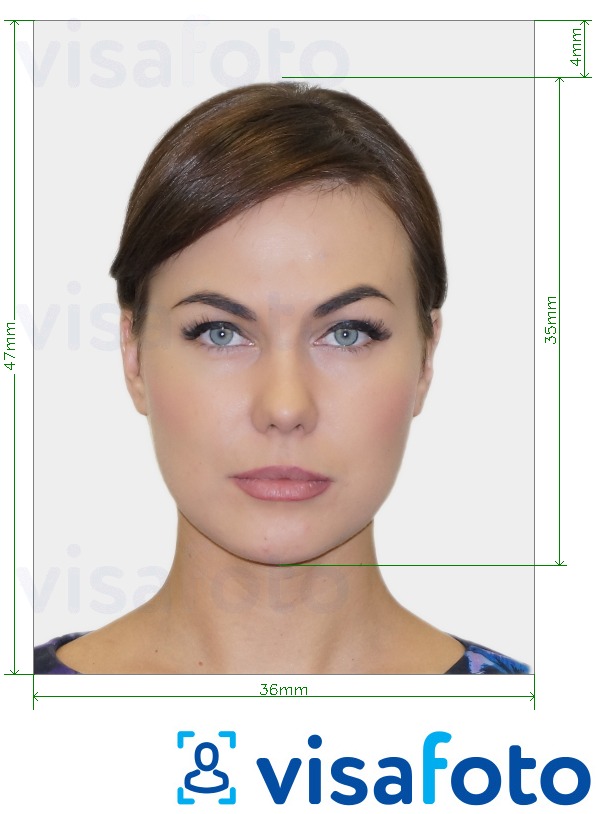 Get a Finnish ID photo online
As mentioned above, you can get your photo done yourself and save time and resources, but keep in mind that photos that do not fulfill the requirements will be rejected.
If you want to save yourself a trip to a photo studio, you can use Visafoto to help you. Just take a picture following the guidelines above. Visafoto will take care of the technicalities, from the background, sizing and dimensions, to fixing red-eye and head tilt.
Take an image with a smartphone or camera against any background, upload it here and instantly get a professional photo for your visa, passport or ID.
Source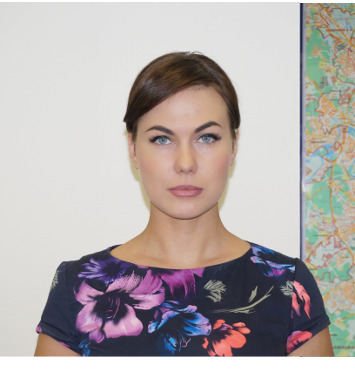 Result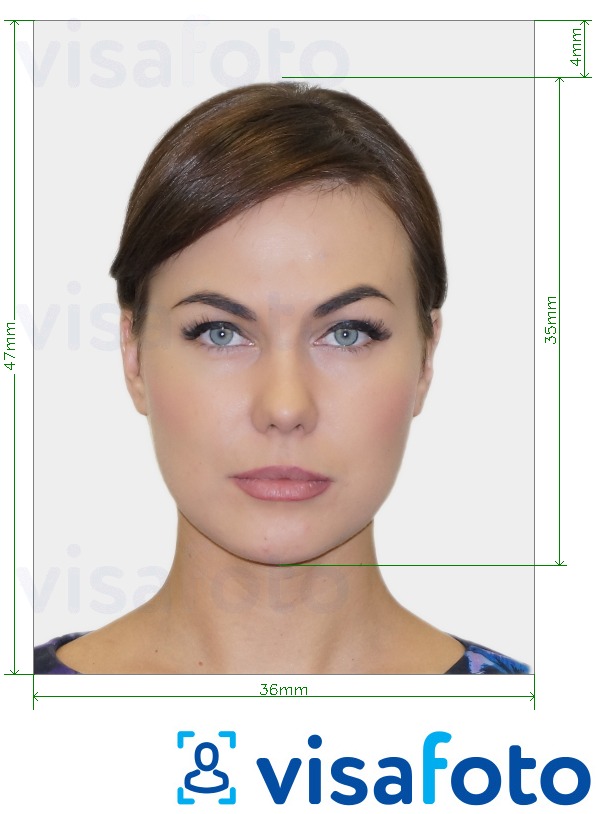 Take an image with a smartphone or camera against any background, upload it here and instantly get a professional photo for your visa, passport, or ID.
An example of a source photo: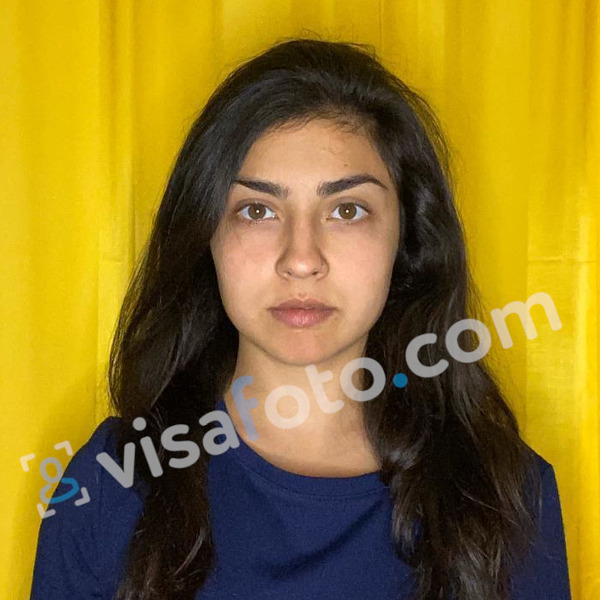 You will receive 2 versions of your Finnish residence permit photo: for printing and for the online application