E-Visa to Georgia: Complete Guide
Georgia can be confidently called one of the most hospitable countries in the world: it opens its doors to citizens of virtually all countries without exception. Nationals of almost 100 countries can travel to Georgia visa-free. For others, there is a facilitated process of online visa applications. The essential guidelines are below!
Table of contents
Countries eligible for Georgian e-visa
Citizens of more than 60 countries can apply for Georgian e-visa online without going to an embassy.
The multiple-entry visa is available for citizens of the following countries: Angola, Benin, Bhutan, Burkina Faso, Burundi, Cambodia, Cape Verde, The central African Republic, China, Comoros, Djibouti, Egypt, Equatorial Guinea, Eritrea, Eswatini, Ethiopia, Fiji, Guinea-Bissau, Guyana, Haiti, Hong Kong, India, Indonesia, Jamaica, Laos, Lesotho, Macau, Madagascar, Malawi, Maldives, Mongolia, Mozambique, Myanmar, Namibia, North Korea, Papua New Guinea, Philippines, Rwanda, Sao Tome and Principe, Togo, Vietnam, Zambia, Zimbabwe. The multiple visa allows spending in Georgia for up to 120 days, with a maximum stay of 30 days per trip.
Nationals of the following countries are eligibly for a single-entry Georgian visa, which is valid for 90 days: Bolivia, Cuba, Dominica, East Timor, Grenada, Guatemala, Kiribati, Marshall Islands, Micronesia, North Macedonia, Palau, Paraguay, Peru, Saint Kitts and Nevis, Saint Lucia, Samoa, Solomon Islands, Suriname, Trinidad and Tobago, Tuvalu, Vanuatu.
If you haven't found your country in the above lists, it's most likely that you can enter Georgia visa-free.
How to apply for a Georgian visa online?
There are two ways to apply for a Georgian visa online:
Through the e-visa portal, for short-term visit C visas;
Through the e-application system for other kinds of travel permits to connect you with the Georgian diplomatic mission.
In either case, you will need to fill out the forms based on your personal information, submit the required documents, pay for your visa application, and wait for your application to be processed. If the visa application involves the embassy, especially for longer ones, you may need to attend an in-person interview.
Documents required for Georgian e-visa application
To apply for a Georgian electronic visa, you do not need many documents. You simply need:
Your valid passport or travel document;
A compliant visa application photo;
A credit or debit card for online payment.
Georgian digital visa photo requirements
Check your application photos against these requirements:
The photo must be in color;
The photo size in printed form must be 4x5 cm. The required digital picture format must be 472x591 pixels;
The image must have adequate brightness and contrast and show natural skin tone;
It should show a close-up of the head and (partial) shoulders;
Your head must be looking straight forward, centered with neutral expression and in sharp focus;
Your head's height from chin to crown should occupy between 50% and 70% of the image's total height;
The eyes must be open and no hair obscuring the face;
Prescription glasses are allowed but have to be clear and thin framed and should not have flash reflection or obscure the eyes;
Head coverings, hair, head-dress or facial ornaments should not obscure the face;
The photo must have plain light background with no other people or objects in the photo;
The lighting must be uniform with no shadows on the face or behind;
Photos should not have red eyes.
Here is an example: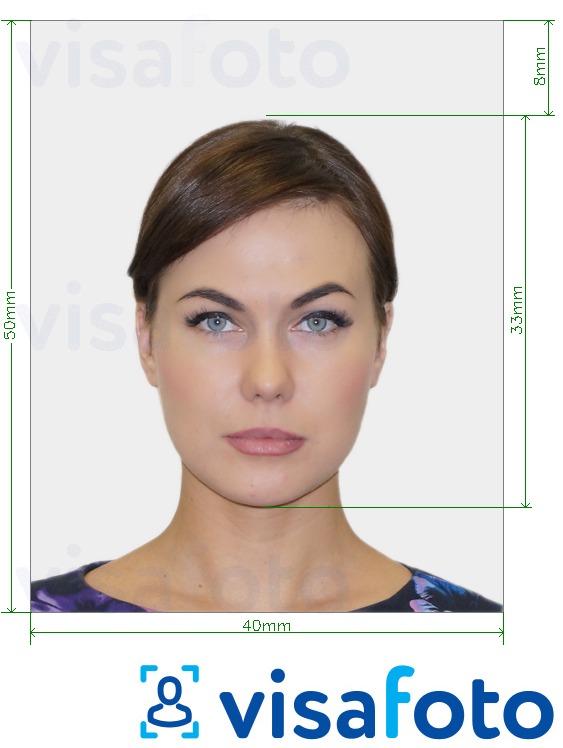 Use our online ID photo converter to instantly get a ready-to-submit Georgian visa photo online. Simply upload your full-face portrait to the tool below. Visafoto will automatically adjust its size, format, background and quality. You will get a digital photo file for e-visa portal and a template ready for printing.
Take an image with a smartphone or camera against any background, upload it here and instantly get a professional photo for your visa, passport or ID.
Source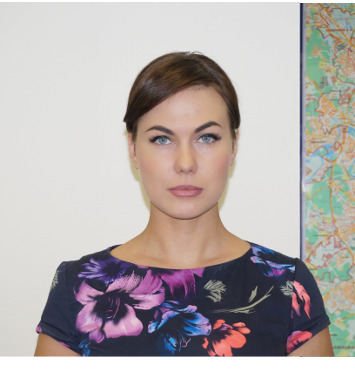 Result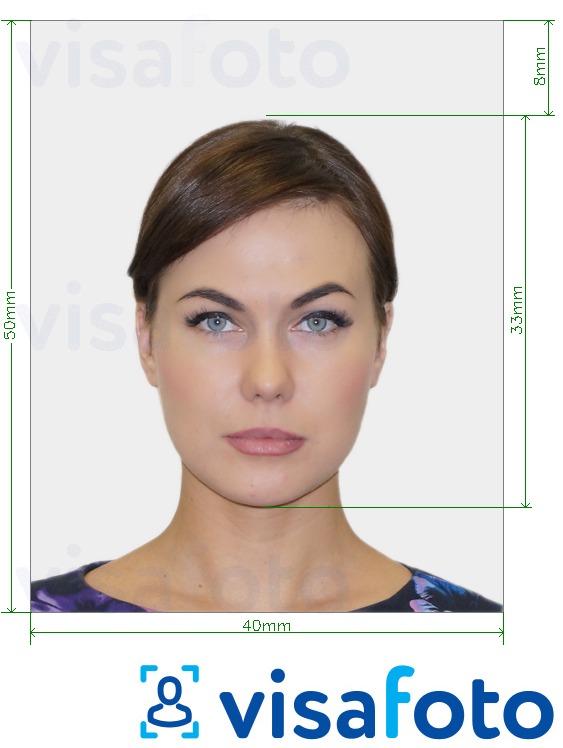 First, take a photo of yours like this one: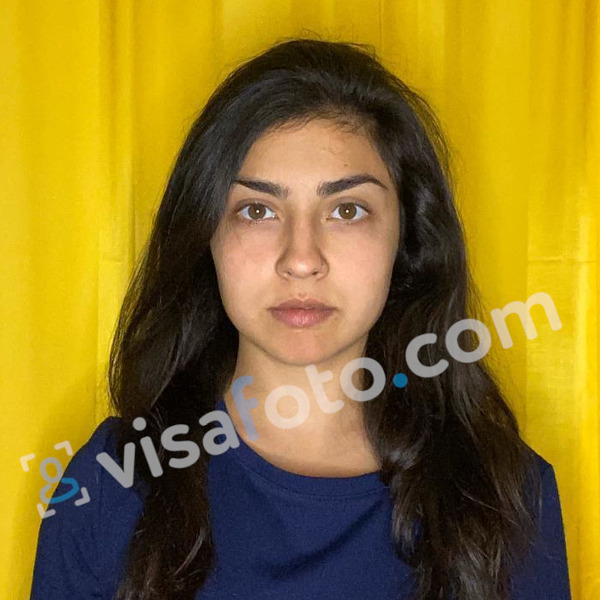 You will have two types of photos: a digital one is for electronic applications and a printable template.
Here they are:
Georgian e-visa fee
The application fee for Georgian electronic visas is 20 USD + 2% service fee, which totals 20.4 USD.
Georgian e-visa validity
The validity of your Georgian visa depends on your passport (your citizenship). Find out how long you can stay on your electronic visa on the platform. Other than that, there's also the factor of limits of days you can stay in Georgia for multiple-entry visas, which you can take
Georgian e-visa processing time
The maximum number of days the Georgian Ministry of Foreign Affairs takes to decide on your visa application is five days.
Georgian e-visa extension
Georgian electronic visas are not extendable. According to the Ministry of Foreign Affairs, short-term Georgian diplomatic and special visas, D3 and D5 immigration visas are extendable.
If you need to stay longer, consider applying for a new visa. Note that electronic visas can only be applied for from outside Georgia.