Ghana passport photo requirements
Firstly, your photo is a vital part of your passport application.
This photo must meet certain Ghana passport photo requirements. The list of rules contains criteria of the
format,
size,
resolution,
background color,
appearance,
position,
facial expression,
glasses, etc.
To learn more about photo requirements for a Ghana passport, review the information below on how to provide a suitable photo to avoid passport processing delays.
Ghana visa photos have the same requirements as Ghana passport photos.
Table of contents
Ghana passport photo size and format
Ghana passport picture requirements include the size of 35x45 mm. The resolution of the image should be 600 DPI for successful acceptance while uploading it.
Furthermore, the Ghana passport photo specifications mention special requirements on the position of the head in the picture. Head height should be 34.5 mm from the chin and up to the top of the hair. The distance between the top of the hair and the top of the picture should be 3 mm.
Here is an example of a Ghana passport photo: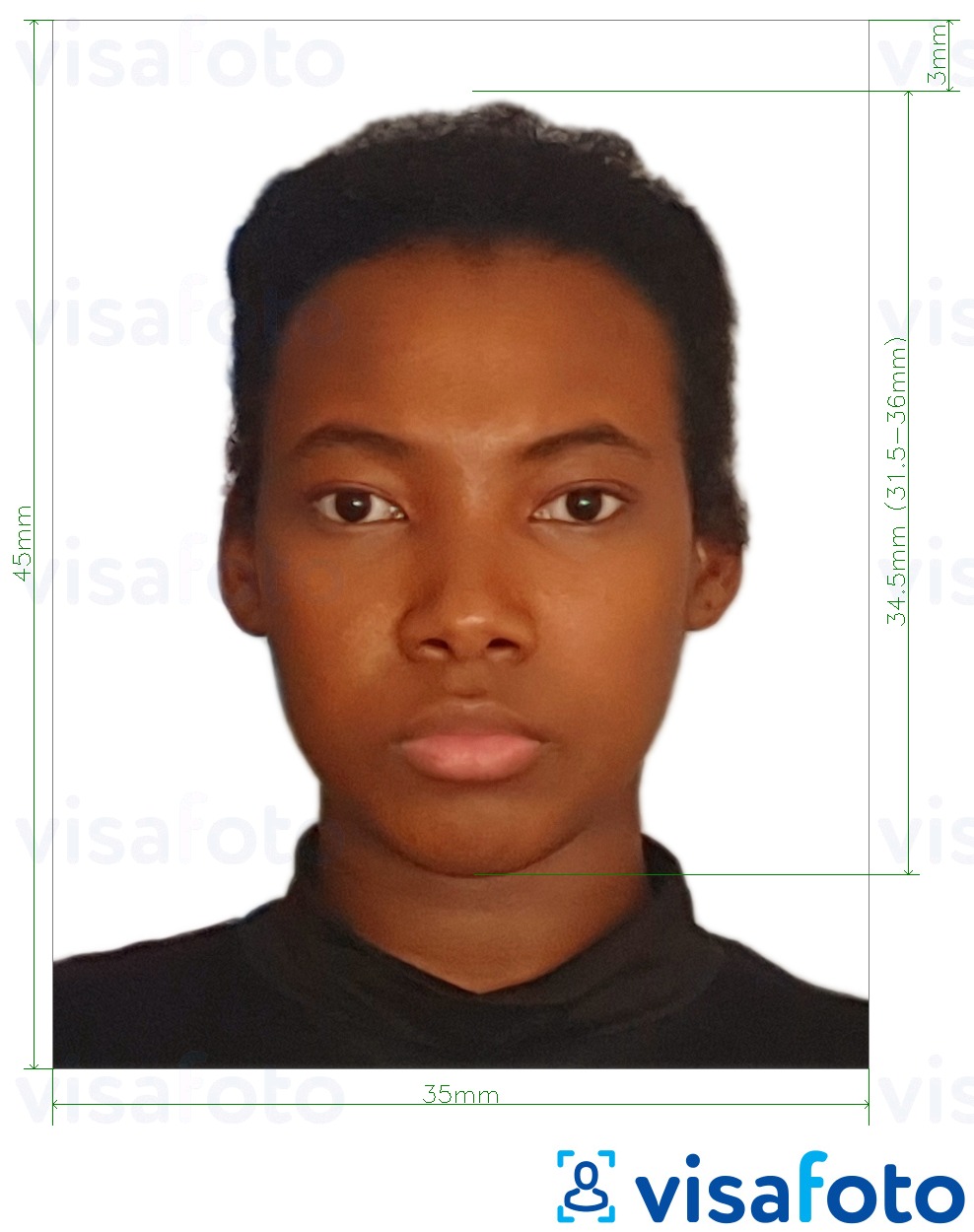 Ghana passport photo background
The Ghana passport photo background should be white and plain.
Ghana passport photo dress code
Your photo must have been taken in casual clothing.
Eyeglasses in the Ghana passport photo
You cannot wear glasses. If you cannot remove your glasses for medical reasons, please include a signed note from your doctor with an application.
Ghana passport photo paper: matte or glossy?
Both matte and glossy photo papers are acceptable.
Can I wear a hijab or turban in my Ghana passport photo?
You cannot wear a hat or head covering. But in case you wear a hijab or turban for religious purposes, submit a signed statement verifying that they are a part of recognized, traditional religious attire that is required to be worn continuously in public. Also, your full face must be visible and your head covering cannot obscure your hairline or cast shadows on your face.
Ghana passport photo: pose and facial expression
Your head must face the camera directly with a full face in view.
Both eyes should be open.
Have a neutral facial expression or a natural smile.
Color and lighting
The photo for the passport in Ghana should be in color.
The face should be evenly illuminated.
Shadows are not allowed.
Ghana visa photo rules
The Ghana visa picture requirements have the same rules as the Ghana passport photo specification. Thus, the information in this article is applicable for both passport and visa photos.
Ghana passport photo guidelines
Conventional photos for Ghana passports can be obtained from the picture taken by your smartphone or digital camera. Use our online photo service Visafoto.com to get them. It converts your photo immediately and it will correspond to the established Ghana passport photo guidelines.
Take an image with a smartphone or camera against any background, upload it here and instantly get a professional photo for your visa, passport or ID.
Source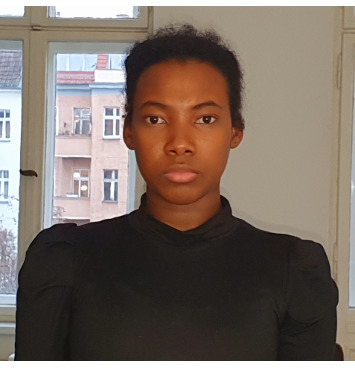 Result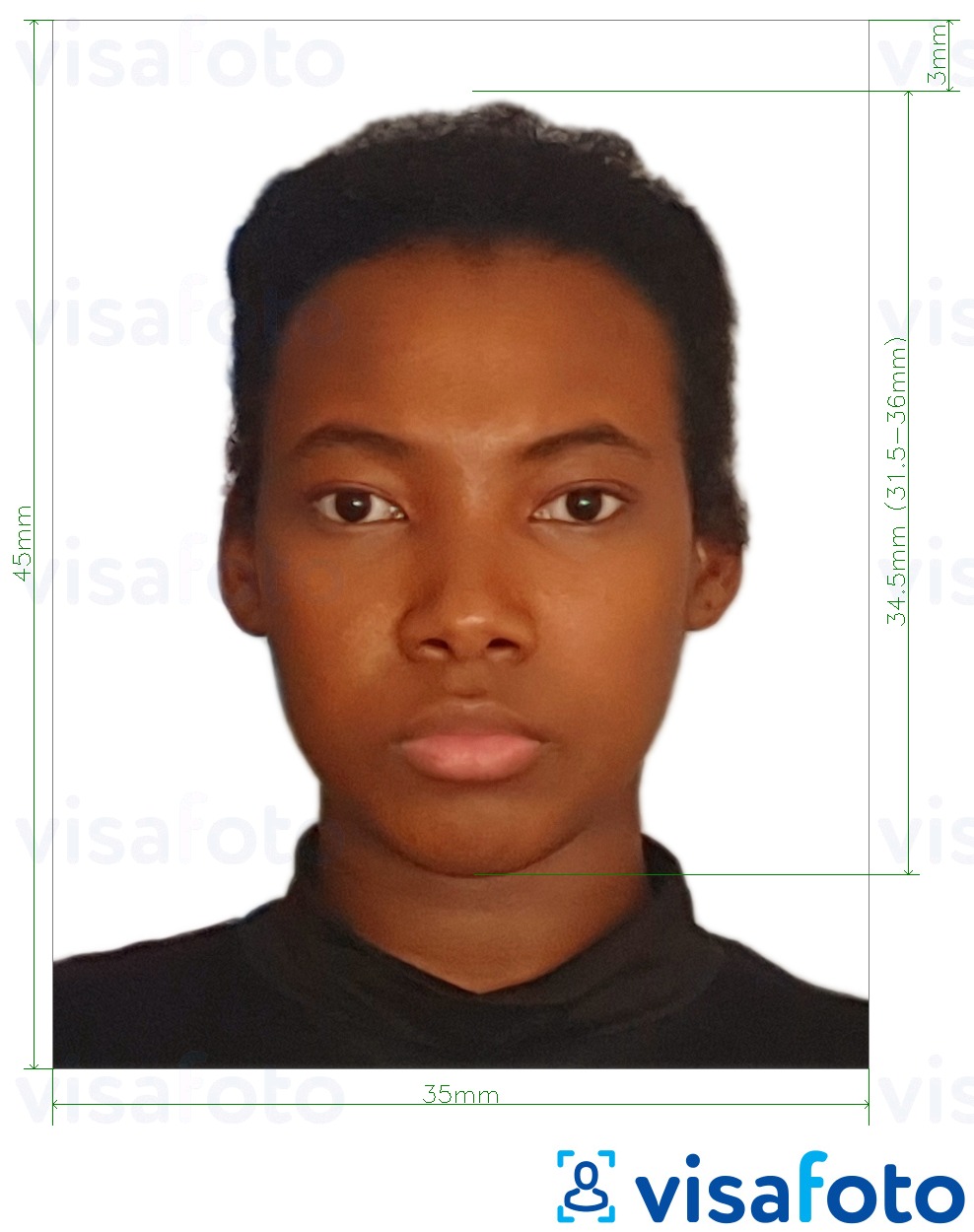 Here are instructions on getting the passport photo online:
Take your picture with your gadget. Do not care about the background.
Look right into the camera.
Keep your face upward.
Be sure that there are no strong shadows on the face.
Upload the photo to Visafoto.com and have a quick result. The service will transform the background, establish a certain size and format, and improve the quality of the image. It will create both a digital passport photo proper for online submission and a printed one. Professional assistance is ready to answer all your problems 24/7.
First, take a photo of yours like this one: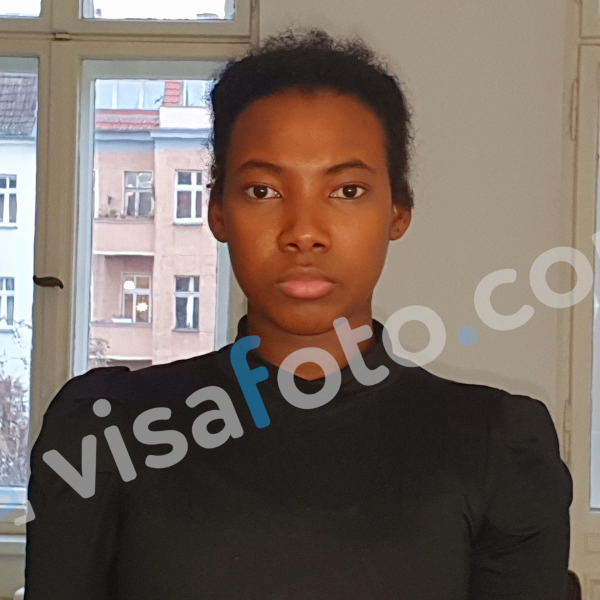 You will get photos like these ones. The first one is for online submission, the second ones are for printing.