Ghanaian visa photo
Citizens of most countries need a visa to enter Ghana. Only citizens of 28 countries (mostly African ones) can stay in Ghana visa-free for up to 90 days. You can apply for a visa in advance or receive it upon arrival with a simplified package of documents. Note that in the second case the consular fee is more expensive.
Table of contents
You must provide two photographs for both regular and on-arrival visa applications.
High-quality photographs are crucially important for obtaining your Ghanaian visa. If the picture does not meet Ghanaian visa photo requirements, your application can be rejected.
Documents required for a Ghanaian visa application
The following documents are required for a tourist visa:
a passport, valid for at least 6 months from the date of the end of the trip;
a questionnaire completed in English;
four color photographs by Ghanaian visa application photo requirements;
invitation from the host;
confirmation of the availability of sufficient funds;
certificate from the place of work on letterhead, indicating the position and salary, certified by the seal;
round trip tickets, or a ticket to a third country.
The list of required documents differs depending on the type of visa.
Ghana visa on arrival requirements
To obtain a visa to Ghana on arrival in the country you should send a letter to the Immigration Department of Ghana in advance. The permission to enter Ghana must indicate the name of the tourist, the passport number, the number of the visa to Ghana issued to the tourist.
Further, during passport control you have to present the following documents:
passport;
international class certificate of being vaccinated against yellow fever;
visa permit to enter Ghana;
receipt of payment of visa fee ($100).
Ghanaian visa photo requirements
Photo requirements for Ghanaian visa are:
Ghanaian visa application photo size should be 35x45 mm.
Head height should be about 34.5mm (from 31.5 mm to 36 mm).
The distance between the top of the hair and the top of the pattern should be 3 mm.
The photo must be in color.
The background must be white.
Your photo should be taken in casual clothes.
You cannot wear glasses. If you are unable to take off your glasses for medical reasons, please include a signed doctor's note with your application.
You cannot wear a hat or headgear except for religious purposes.
Your head should be pointed directly at the camera.
Both eyes must be open.
Have a neutral expression or a natural smile.
Image resolution must be 600dpi.
Here is an example of a Ghana visa photo: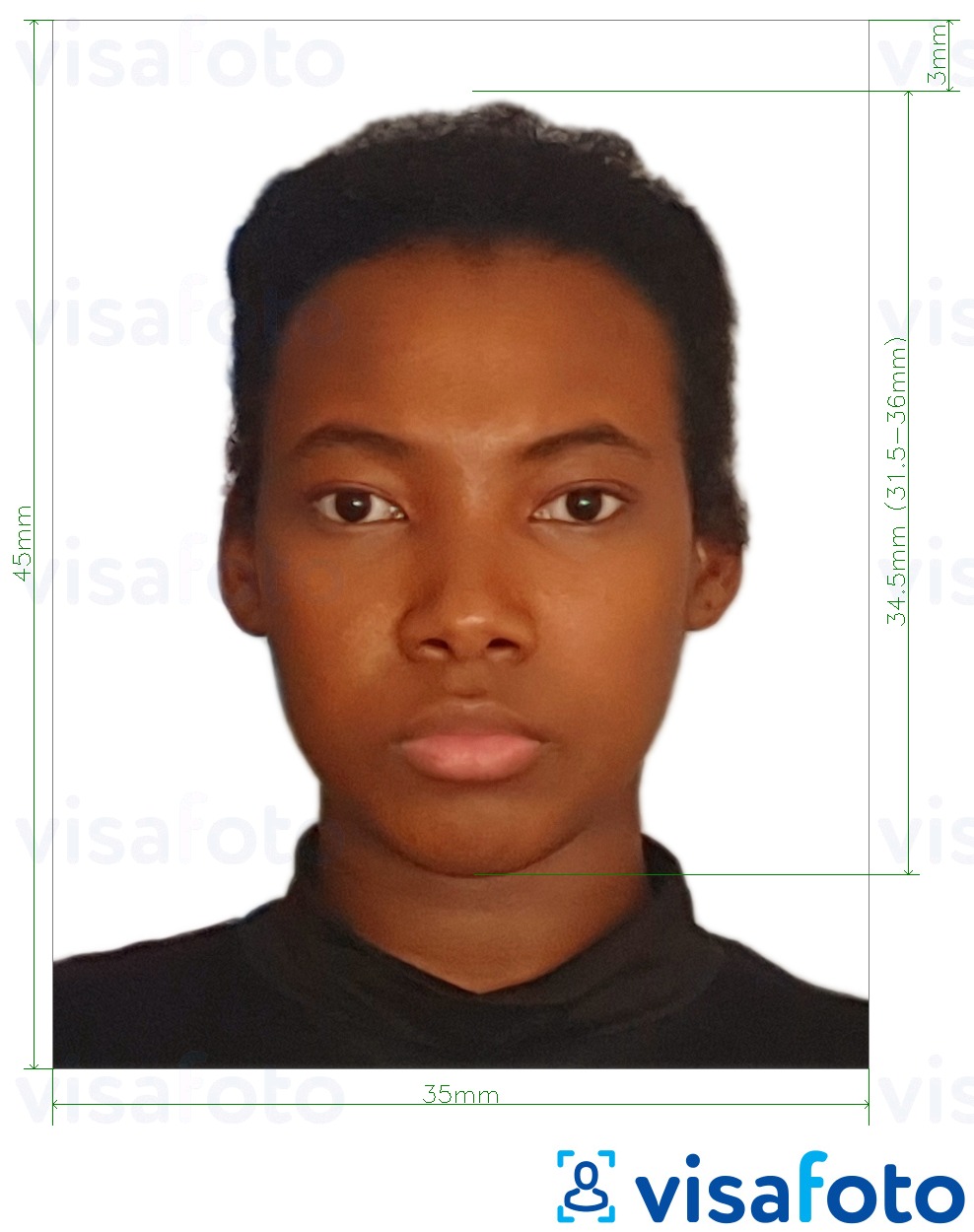 Ghanaian visa photo tool
What is the best way to take a photo for a Ghana visa application? Since Ghana visa photo size is really specific, it is best to entrust this task to dedicated online tools. With Visafoto you can take a photo for a Ghana visa application from anywhere in the world!
Take an image with a smartphone or camera against any background, upload it here and instantly get a professional photo for your visa, passport or ID.
Source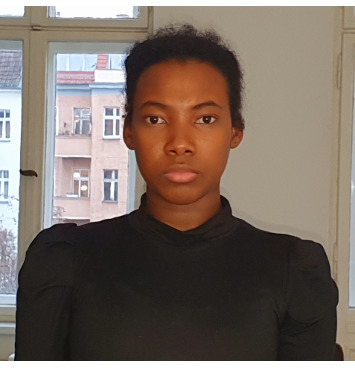 Result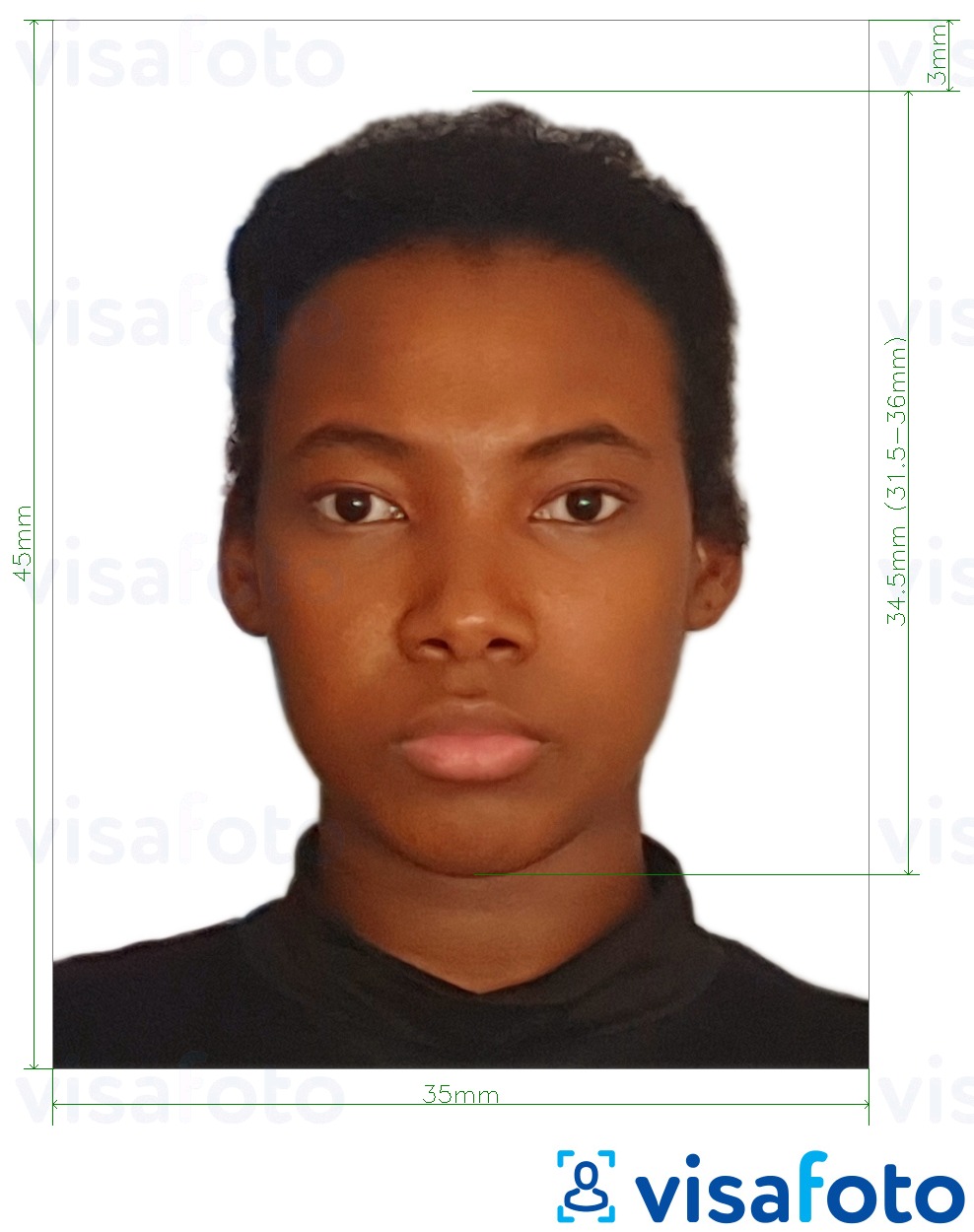 Use our Ghana visa photo cropping tool to get the fastest results possible. Upload only a full-face shot taken in natural light. Visafoto will instantly resize and format it as needed, replace the background with plain white and improve the overall image quality. The resulting image will be 100% compliant with the Ghanaian visa photo requirements.
First, take a photo of yours like this one: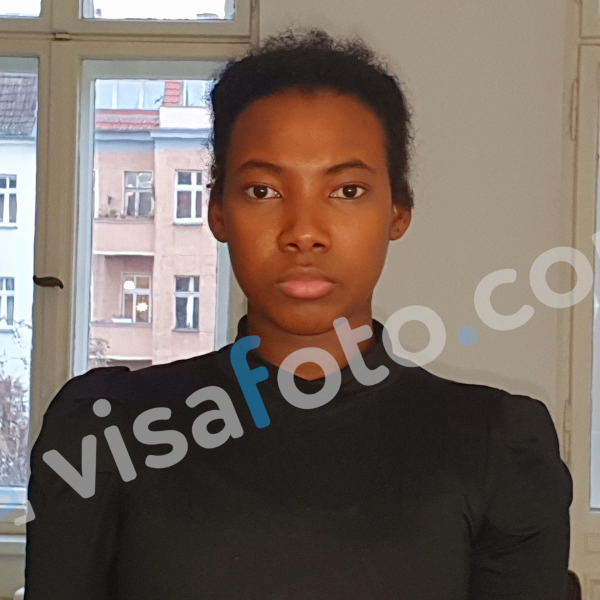 You will have two types of photos. The digital is for electronic applications and the other is for printing.
Ghanaian visa photo: matte or glossy?
A matte or glossy photo quality paper is required.
Will I get help with my Ghana visa photo?
Of course! Just write a letter to our support team which is ready to help you 24/7.