Greece Residence Permit Guide
Greece is one of the most common destinations for expats around the world. Both citizenship and residence permit in Greece give its residents many privileges and live in country with magnificent nature and a high level of security.
Table of contents
This article will look at the benefits of a Greek residence permit, tell you how to get a Greek residence permit, and what requirements the applicant must meet.
Greece residence permit: benefits
The Greece residence permit is the first step to obtaining citizenship of this country. In addition, the holder of a residence permit in Greece also receives a number of benefits.
What does a Greek residence permit provide?
The possibility of visa-free visits to the European Union;
Good business conditions;
The right to buy and register real estate;
The right to study and work;
Access to quality medicine and social benefits of the country.
Greece willingly grants residence permits. The Greek residence permit program has been in effect since 2013, and many residents of this country are expats: holders of a residence permit or citizenship.
Greece residence permit requirements
In order to qualify for a Greece residence permit, the applicant must be over 18 years old, have a good reputation with no criminal record. In addition, they must prove that they own or rent property of at least 9 m2 per person. Also, it will be required to prove the absence of visa violations in the Schengen countries.
Greece residence permit options
There are different grounds for obtaining a residence permit in Greece. Here are the main ones:
Work. To obtain a work residence permit in Greece, you must present an employment contract.
Study. An appropriate enrollment document must support your college or university studies;
Financial independene (i.e. for self-employed and retirees). Under the program for the financially independent, Greece residence permit is issued to persons with an income of at least 2,000 euros per month. You must provide a bank account statement or other evidence of financial solvency. Also, in each case is required to confirm that the sources of income are legal, and the money is coming steadily.;
Residence permit for investment in Greece under the " Golden Visa " program. A residence permit under the Golden Visa program implies an investment of at least 400,000 euros in the Greek economy. It is also possible to buy stocks or bonds with this amount. Another option is to purchase real estate in Greece for a residence permit for more than 250,000 euros without taxes. It is not possible to buy objects on credit. With a Golden Visa, residents are not allowed to work but it is allowed to open their own business.
Business immigration. This option is available to members of Boards of Directors, managers of subsidiaries, and branches of foreign entities that conduct legitimate commercial activities in Greece. They can open a branch of their company with a share capital of at least 60,000 euros. It is also allowed to open a branch with limited liability with a share capital of at least 4,500 thousand euros.
Other reasons include family reunification, cultural and scientific activities. Greek Temporary Residency Permit 2022 is also issued to refugees. In each case, a different set of documents is provided.
Documents required for Greece resident permit application
To obtain a residence permit, a number of documents must be submitted. They may differ depending on the reason for the move, but the mandatory list looks like this:
Passport;
Criminal Record Certificate;
Health insurance;
Health certificate;
3 photos 3,5 x 4, 5 cm in size.
Greece residence permit photo requirements are as follows:
The photo must be current and taken no more than six months ago;
You must look directly into the camera;
The face must occupy 70 to 80% of the photo;
The picture should be in color;
The background must be plain light;
Glare, darkening, defects in photos are prohibited;
Retouching and Photoshop are not allowed.
Here's an example of the photo: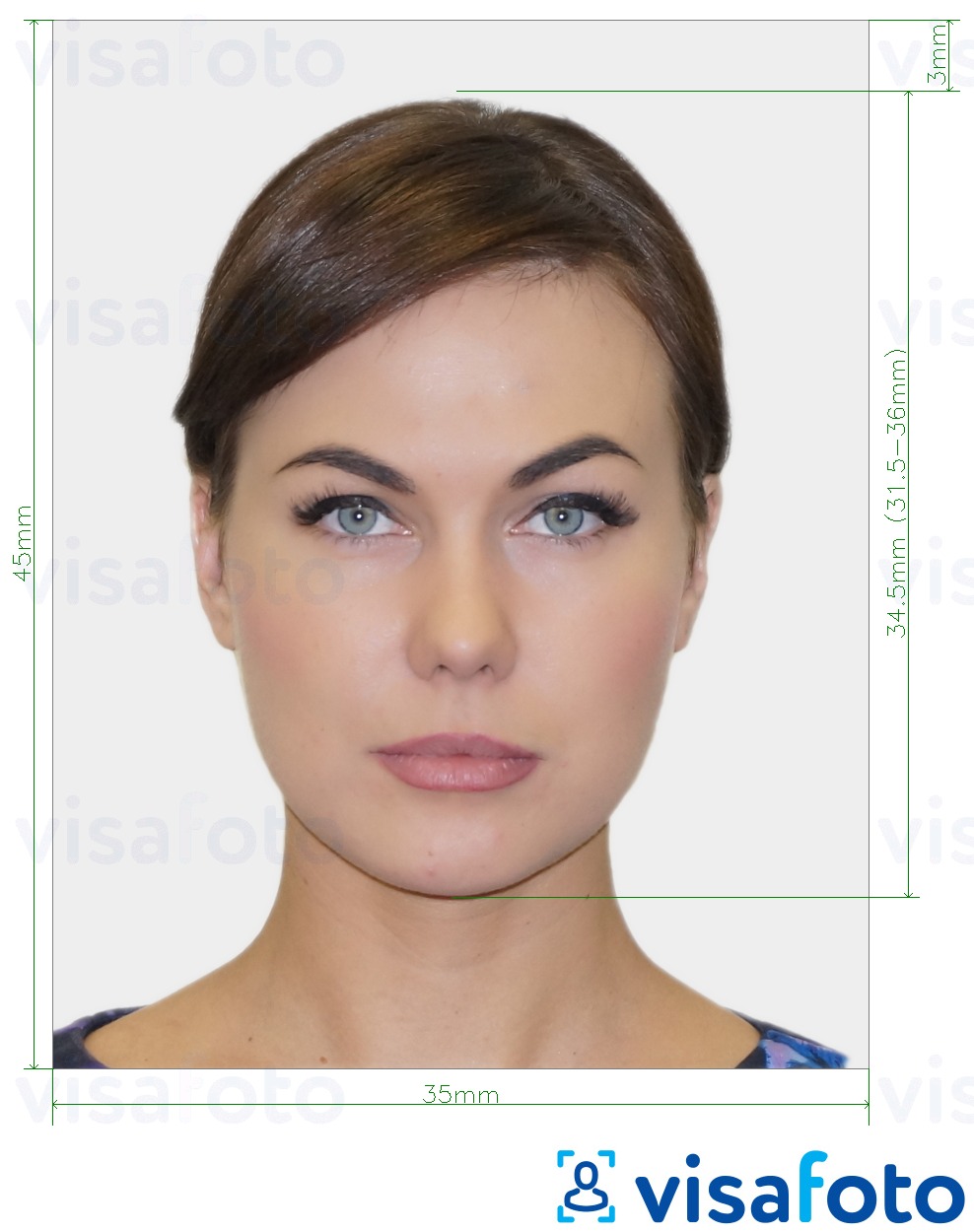 We invite you to use Visafoto, a convenient online ID photo editor! Photos processed by the software are accepted in 99.7% of cases!
Since 2013, everyone can use the Visafoto service. We developed this software to simplify the creation of photos for different types of documents.
Take an image with a smartphone or camera against any background, upload it here and instantly get a professional photo for your visa, passport or ID.
Source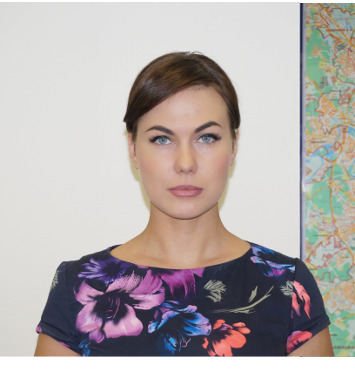 Result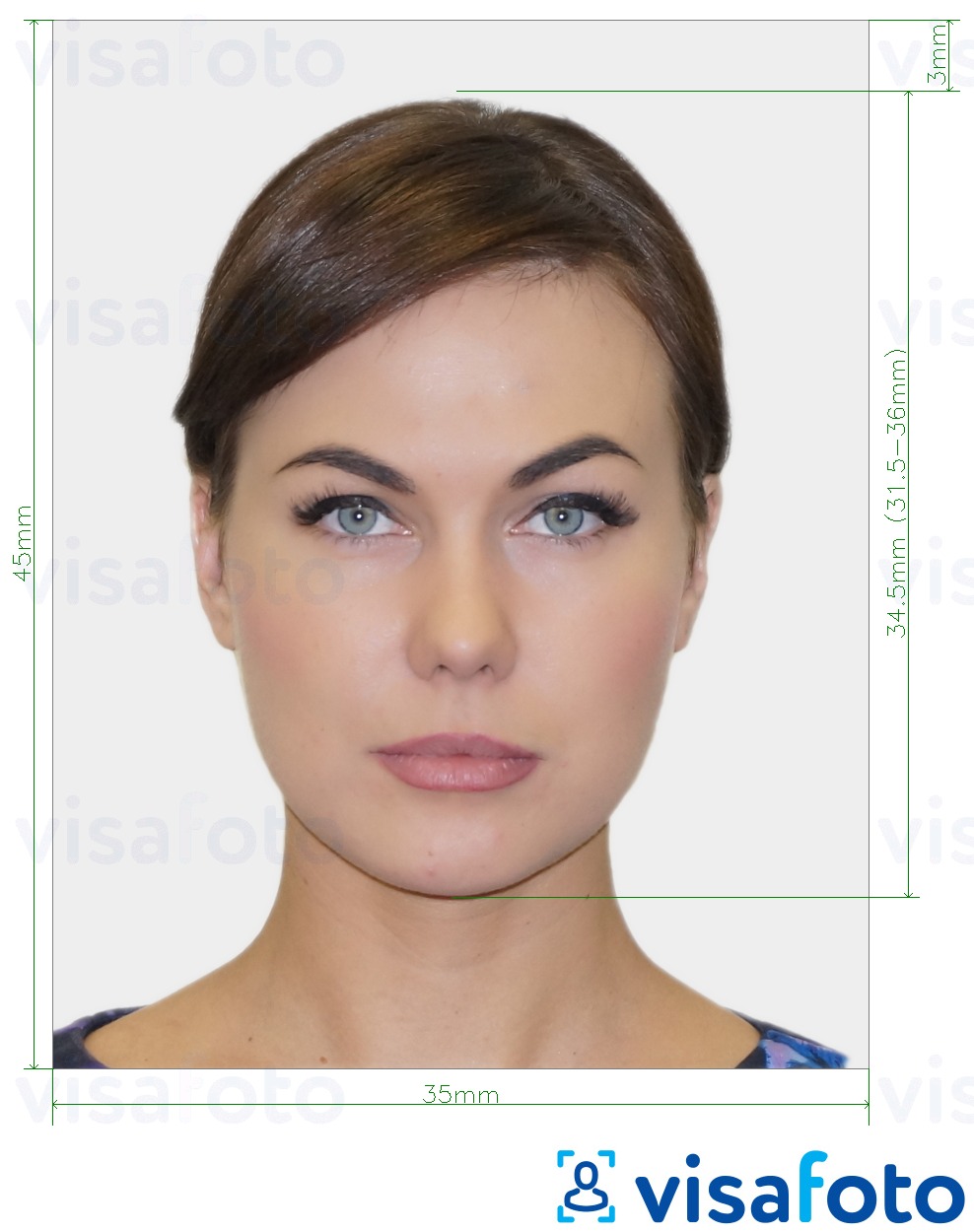 A distinctive feature of Visafoto is that it contains parameters for photos for various documents, including a Schengen visa.
Take a picture against any background with a good resolution camera;
Upload your image to the service;
Download your processed Greek residency photo in seconds.
You can use the service from anywhere in the world, 24 hours a day, any day of the week. It is very convenient!
An example of a source photo: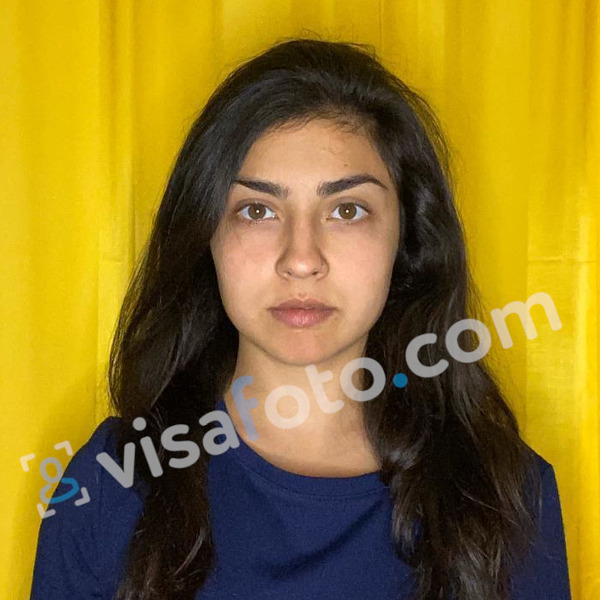 You will receive 2 versions of your Greece residence permit photo: for printing and for the online application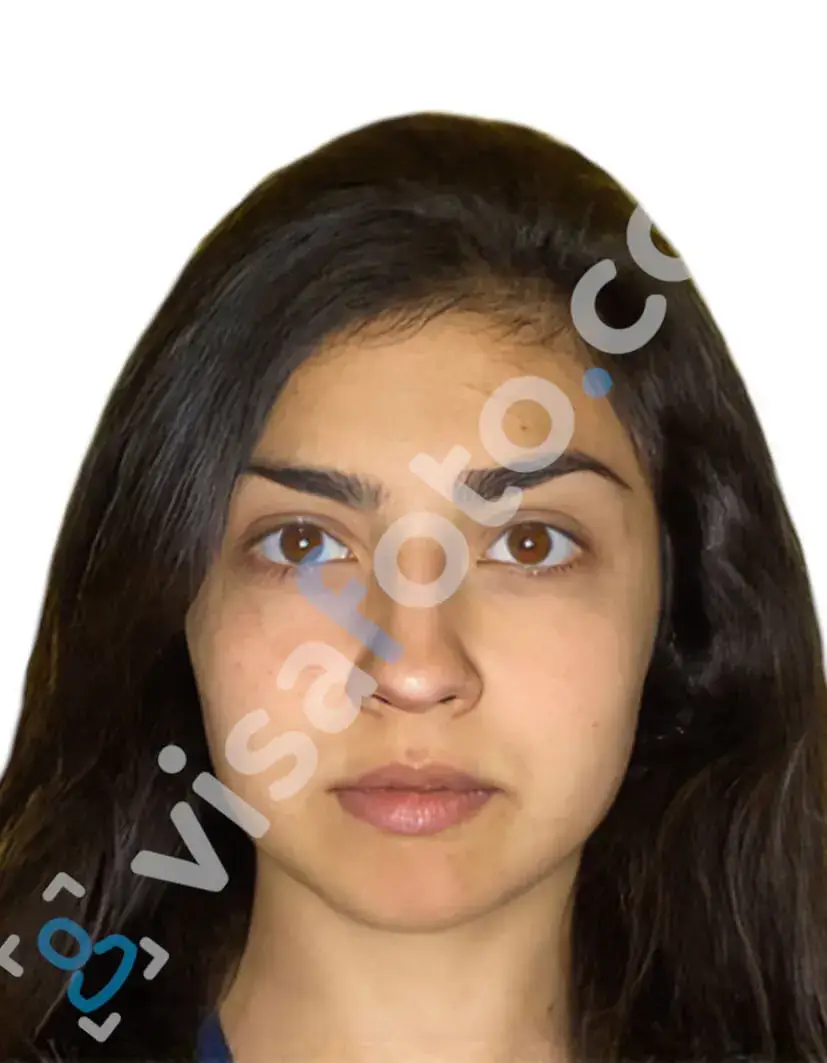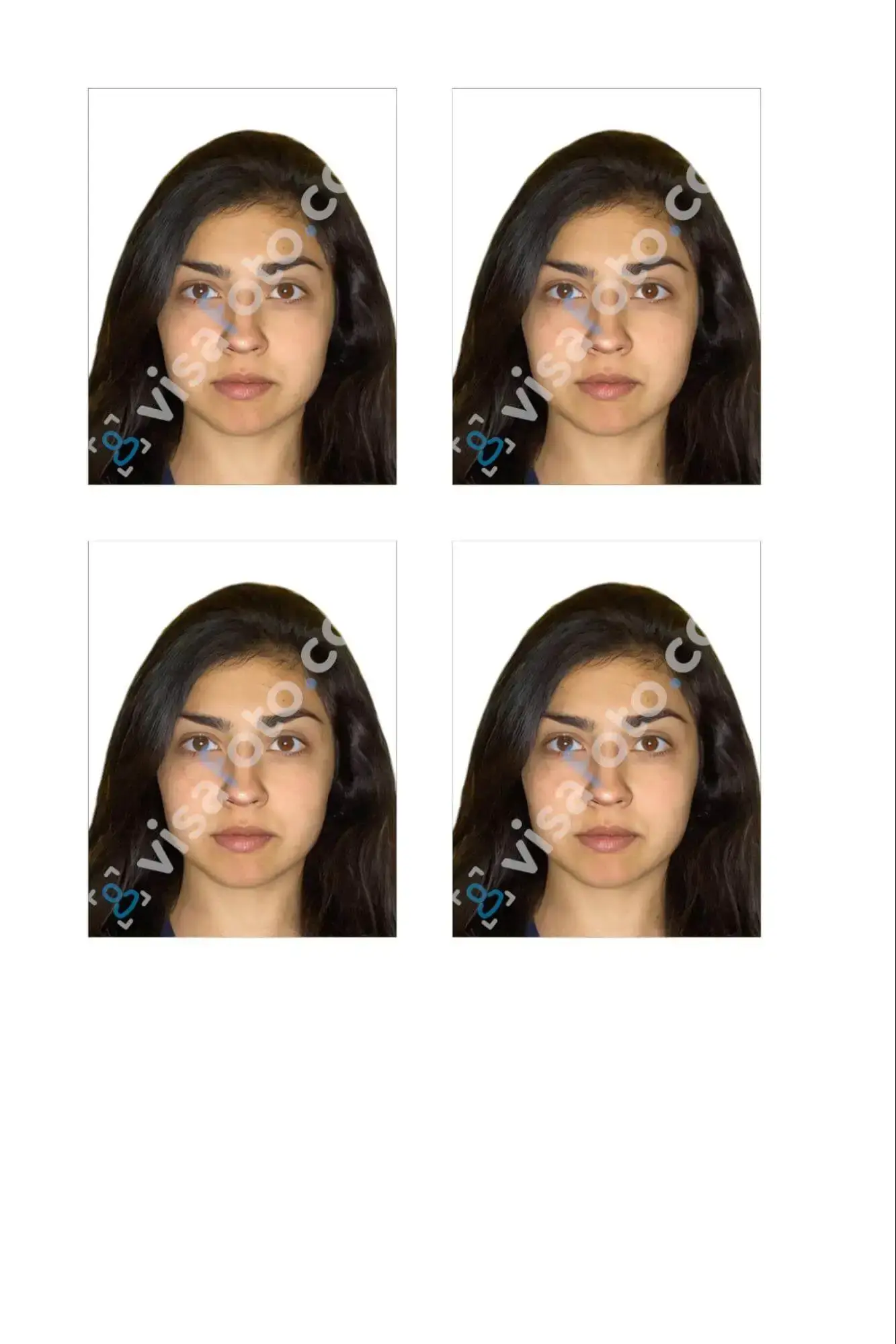 Experience the Visafoto benefits: simple functionality and affordable prices. We wish you the best of luck in obtaining your Greek residency permit!