Guyana Passport Photo Online
Are you going to get the first or new Guyana passport, and would you like to take a passport-sized photo that meets official requirements? Our guide explains the Guiana passport photo specifications, shooting recommendations, and how you can instantly and cheaply create an ID photo online.
Table of contents
Documents required for Guyana passport application
For first-time applications, the following documents are needed:
Completed application form in duplicate (endorsed by the recommender as instructed on the form);
2 coloured passport-size photographs of the applicant on white background (endorsed by the recommender);
Original Birth Certificate or notarized copy of the Birth Certificate;
Photo identification (Identification Card, Driver's Licence, etc.);
Notarized copy of Adoption Certificate (if applicable);
Notarized copy of Certificate of Naturalization/Registration as a Guyanese, if applicable;
Legible signature in the designated boxes;
Name change documents (married certificate, deed poll, etc.) if applicable.
Guyana passport photo size and format
The photo must be in portrait format, with a minimum size of 26 mm by width and 32mm by height and a maximum of 35 mm by width and 45 by height.
Guyana passport photo background
The background for Guyana passport photos must be plain white with no shadows, external objects, patterns, or colors.
How to dress for a Guyana passport photo?
Guyana passport photo dress requirements are sufficiently mild and are in line with standard biometric photographic clothing recommendations.
Any head covering is allowed only if worn for religious purposes, and full facial features are clearly visible.
Glasses are allowed, but they must not hide your eyes or distort your facial features. Sunglasses are prohibited.
As for clothing, choose your usual everyday outfits that cover your shoulders. When it comes to jewelry, the Gyana officials adhere to some traditional rules: for example, men should not be photographed with studs and earrings.
The ears in the photo must be visible, which you should consider when choosing a hairstyle.
Other essential Guyana passport photo parameters
Besides size and background, make sure your photo fulfills the following criteria:
The photo must be clear and have good contrast;
No shadows or glare from improper lighting, glasses, or jewelry;
Hold a neutral expression;
Both submitted pictures must be identical;
Facial features must be fully visible;
Photos must be legibly stamped and dated by the photographer.
Here is an example: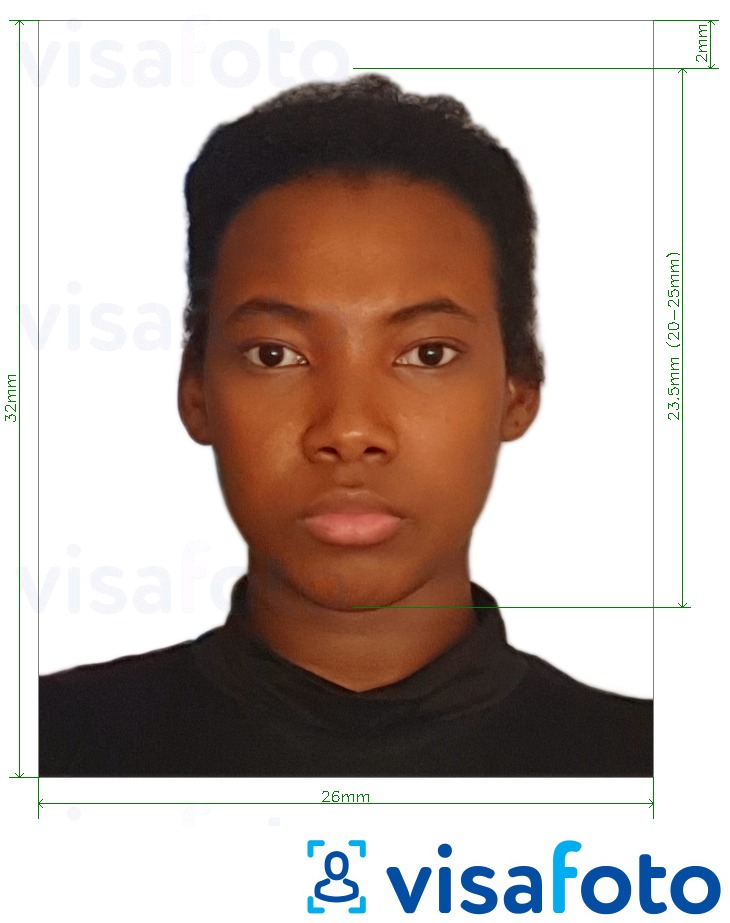 Get a Guyana passport photo online!
"Where can I take a Guyana passport photo near me?" Depending on your location, you can use services provided by photo studios in your area. However, you must also ensure they can process your photo to make it fully compliant with the detailed technical specifications.
Or you can also take a picture yourself and use a professional online service such as Visafoto to get your Guyana passport photo done. Visafoto can turn your homemade portrait of any size and background into a fully compliant photo: it changes the background, adjusts the sizes, and even fixes red eyes. Make sure to take your picture in good lighting and according to dress code guidelines.
To print a passport photo taken online, choose 10x15 centimeter photo paper and a color printer. Visafoto will provide you with a printable template with four images of the correct size.
Take an image with a smartphone or camera against any background, upload it here and instantly get a professional photo for your visa, passport or ID.
Source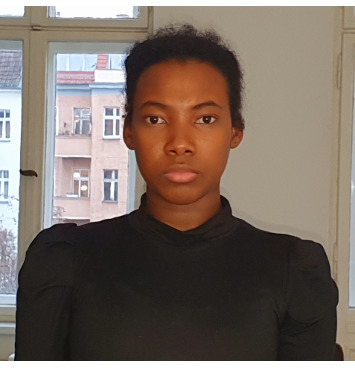 Result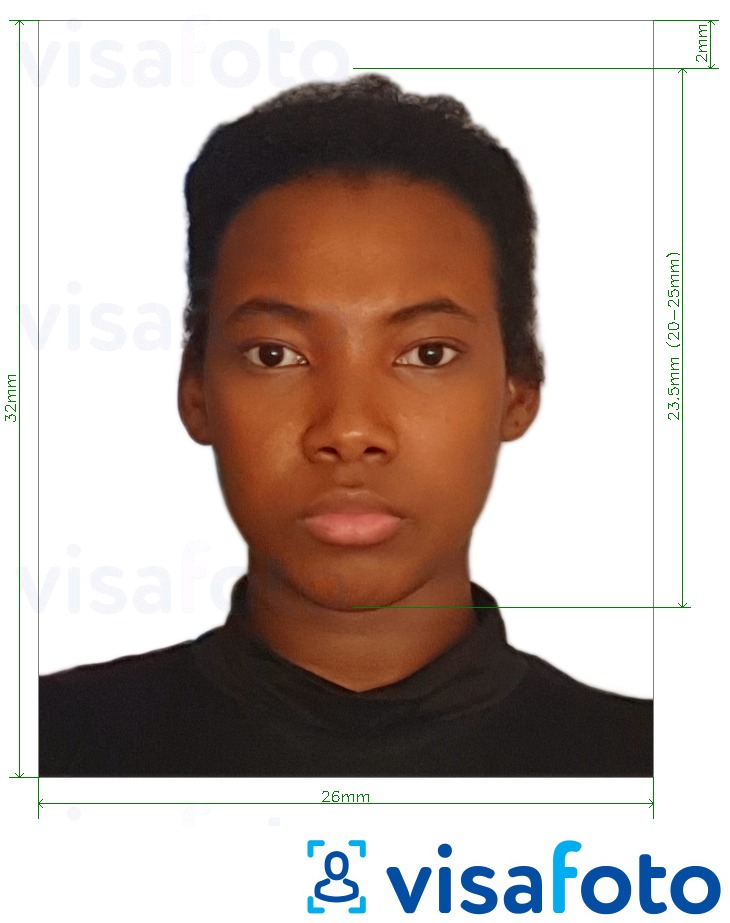 First, take a photo of yours under daylight like this one: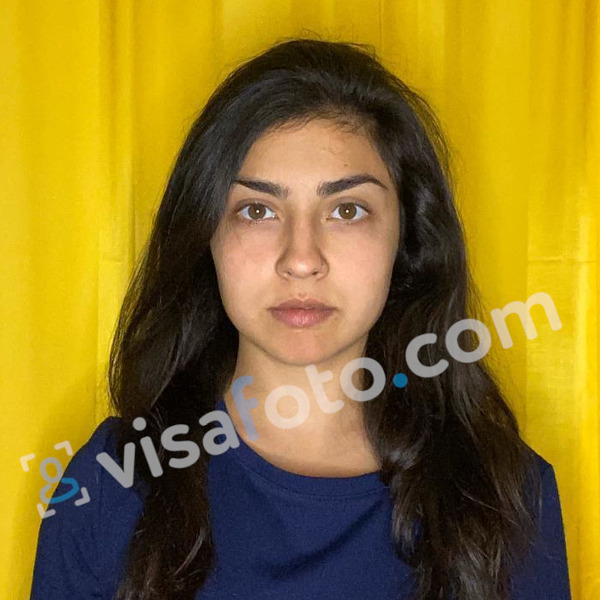 You will have two types of photos: a digital one for electronic applications and another one suitable for printing.
Here they are:
Visafoto guarantees its services: if you are unsatisfied with the result or if the photo is not accepted, you will get a free image replacement or a full refund.
Taking a passport photo at home: essential guidelines
If you're taking your passport photo at home, here are some tips to help you:
Wear business formal or smart casual, something proper that you would wear every day;
Choose such a hairdo so that it doesn't cover any part of your face;
Take your picture under good lighting, preferably daylight, with no shadow projection on you;
While you must keep a neutral expression, you can also "smile with your eyes" and look confident.