Hong Kong Work Visa
Due to many factors not excluding its strategic position, Hong Kong is a destination for many professionals of every creed. If you're one of them, you may be interested in working in Hong Kong and getting an HK work visa.
Table of contents
Hong Kong work visa policy
The work visa is issued to foreign professionals under the Employment for Professionals scheme. As is common in visa policies for qualified workers around the world, this visa is issued based on assessments of the applicant's qualifications.
This visa covers many categories and is mostly covered under the General Employment Policy (GEP) or Technology Talent Admission Scheme (TechTAS).
A work visa is not required only if the foreign national has a permanent residence permit in Hong Kong.
Hong Kong work visa requirements
To get an HK work visa, you will need to:
Have a clean track record, no security objections (proven by a clean criminal record);
Have excellent academic achievements relevant to the line of work;
Be hired, have received a job offer at an HK company;
Be proven that you will contribute positively to the HK economy.
Your employer will need to prove that you are hired only after sufficient effort to hire a HK local, among others. The logic is that foreign professionals are only hired if necessary, and the vacancy cannot be locally fulfilled.
Hong Kong work visa: minimum salary
The minimum salary for professionals under this scheme is 200,000 Hong Kong Dollars per year. This may depend on your line of work.
The minimum salary policy is one of the filtering policies for foreign professionals.
Documents required for Hong Kong work visa application
As a future employee in Hong Kong, these are the documents you will need:
Completed visa application form;
Employment offer letter;
Passport valid for at least 6 months;
Visa application photographs;
Certificates proving qualifications, education, and others;
Travel and Health Insurance.
These are all needed to prove your good track record, qualifications, and your employment details with the company (such as contract, salary, and others).
Hong Kong visa photo requirements
Here are the technical requirements your photo needs to satisfy:
The background must be white;
The required photo size is 40 mm in width and 50 mm in height;
The height of your head from chin to crown in the photo is 35mm;
The height of the negative space from the top of the photo to the crown of the head is 5mm;
For online applications:

The file size may not be more than 5 MB;
The resolution must be 600 dpi;
The file format must be JPEG.
Here is an example: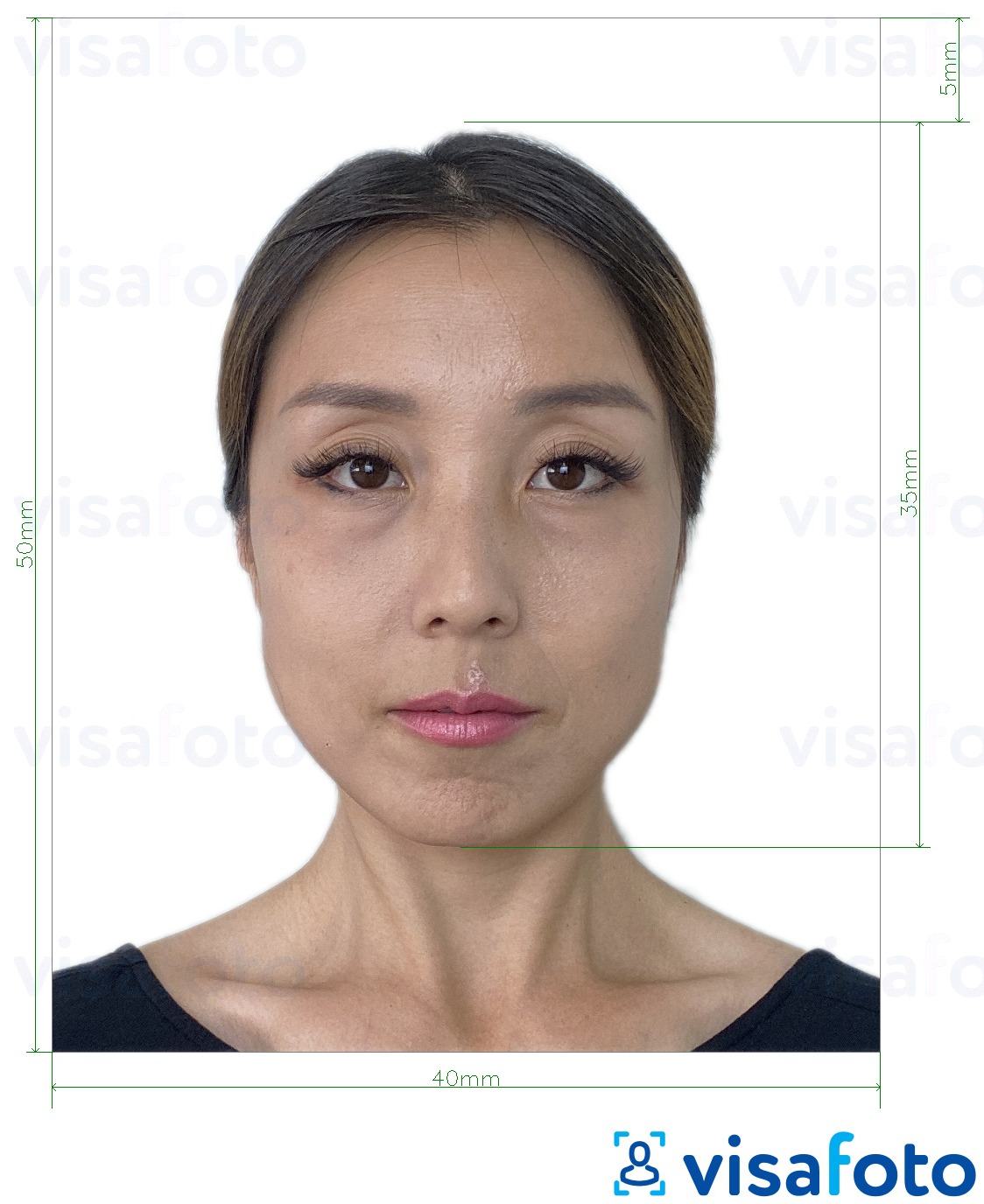 Make a Hong Kong visa photo online!
Work visa applications can take a lot of effort, so we recommend saving your time where you can. To ensure your photo is up to par while saving time and resources, we recommend using Visafoto. The online photo editing service ensures your image is fully compliant with the requirements. Just upload a portrait of yourself following the appropriate dress code and posing. Visafoto will instantly set up the required parameters and provide the needed photos, including a template for printing.
Take an image with a smartphone or camera against any background, upload it here and instantly get a professional photo for your visa, passport or ID.
Source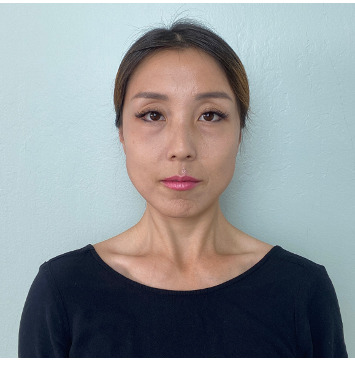 Result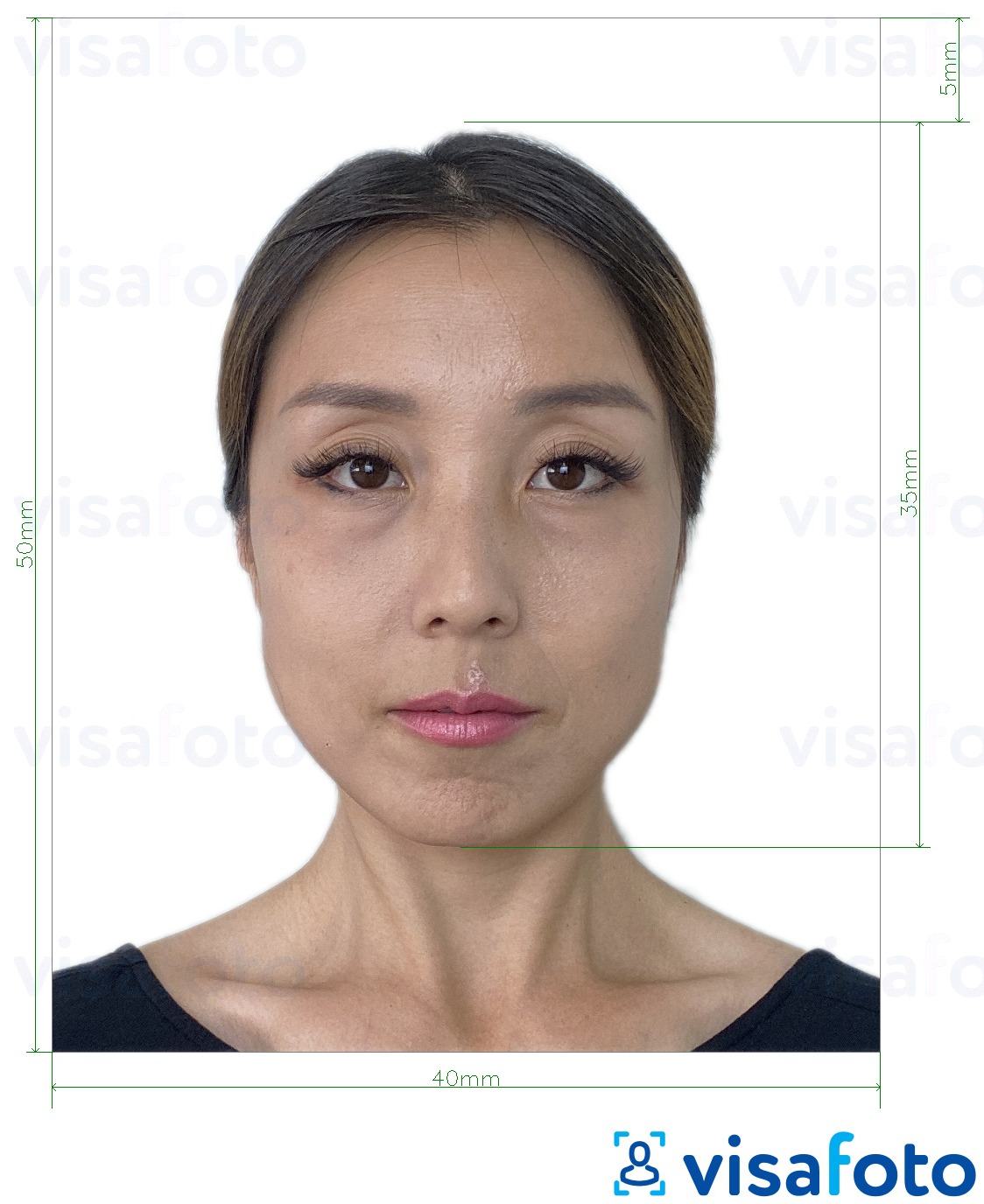 First, take a photo of yours under daylight like this one: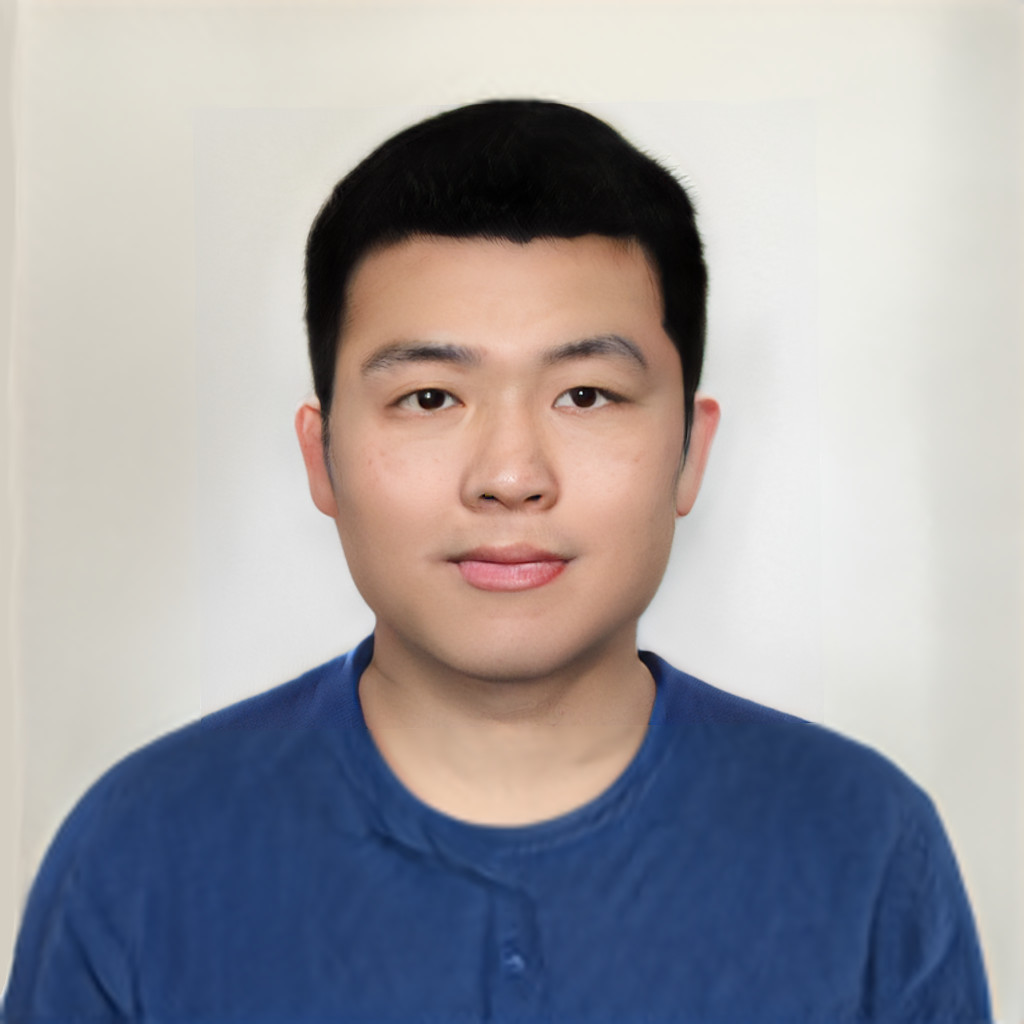 You will have two types of photos. A digital photo is suitable for electronic applications and the other one is for printing:
Hong Kong work visa validity
The Hong Kong work visa is valid for one year. It may be renewed yearly and continuously as long as the employee and visa holder continues to work for the employing company.