Indonesia Social Visit Visa Guide
As a strategic country that's also a tourist hot spot, there's plenty of reasons to visit Indonesia. One of them is for social and cultural purposes. The so-called social visa is attractive for travelers planning to visit Indonesia for a long term: if you are eligible to get one, you can stay in Indonesia for up to six months without leaving the country.
Table of contents
In this article, we'll explain the basics of social visa application.
Indonesia social budaya visa explained
With this visa, you can visit Indonesia for various short-term stay purposes, such as tourism, business, family/social visits, transit, and sport activities.
Social visa validity is 30-60 days. You can expend it for 30 days 4 times in a row.
This visa type does not grant its holder the right to work in Indonesia during the visit.
Indonesia social visa requirements
If you're not visiting as a tourist, to apply for this visa, besides your own documents, you need to have an invitation letter from a person or organization in Indonesia explaining your travel purpose and guaranteeing your stay. The details of which documents you need can be found in the next section.
Indonesia social visa application process
You can apply for this visa online or in an Indonesian embassy or consulate.
To apply online:
Register and apply on the Indonesian online visa platform;
Fill out your details and upload your documents;
Pay for your application;
Wait for your visa to be processed.
To apply at an Indonesian diplomatic mission:
Contact your local Indonesian embassy/consulate to make an appointment and confirm which documents are needed;
Come to your appointment to submit your application;
Pay for your application;
Wait for processing.
Documents required for social visa application
Here are the documents required for this visa application:
Valid travel document (passport), with a validity of:

12 months for a single-entry visitor visa application with a 180-day stay duration;
6 months for a single-entry visitor visa application with a 60-day stay duration.

Letter of sponsorship from the sponsor, if applicable;
Proof of funds of at least US$2000 (two thousand US dollars) or equivalent;
A return ticket or connecting ticket;
2 color photos fulfilling requirements.
Indonesia visa photo requirements
Make sure your photos fulfill these parameters:
The photo size must be 40 by 60 millimeters;
The image must be in color;
The background must be plain white with no external objects or shadows;
The picture must have adequate brightness and contrast and show natural skin tone;
It should show a close-up of the head and (partial) shoulders;
Your head must be looking straight forward, centered with neutral expression and in sharp focus, and clear with no ink marks/creases/lines;
The face (from forehead edge to bottom of chin) should be 70 to 80% of the photo;
The eyes must be open and no hair obscuring the face;
Prescription glasses are allowed but have to be clear and thin framed and should not have flash reflection or obscure the eyes;
Head coverings, hair, head-dress or facial ornaments should not obscure the face;
The photo must have plain light background with no other people or objects in the photo;
The lighting must be uniform with no shadows on the face or behind;
Photos should not have red eyes.
Here is an example: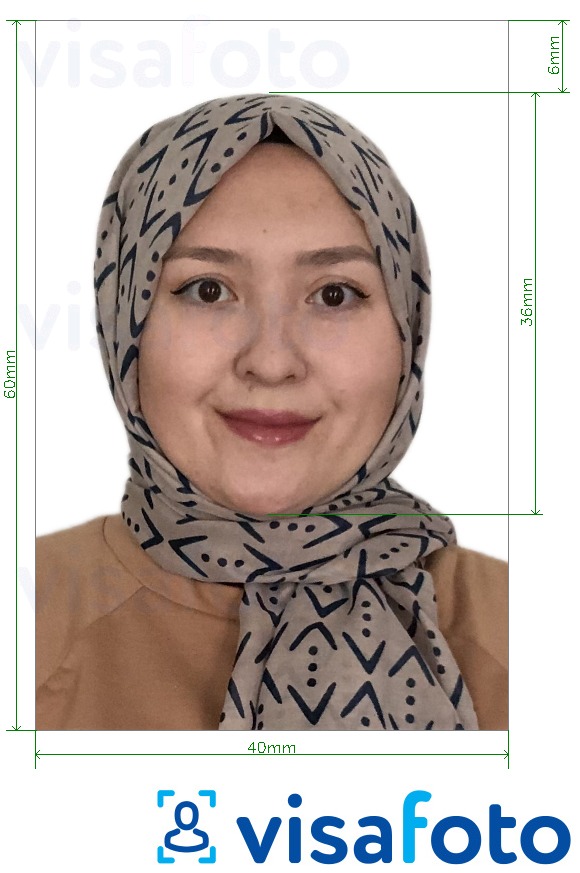 Get Indonesia visa photo online
Excited about your trip to Indonesia? Then don't let it get hampered by bureaucracy, and save your time. One way to do it by having your photo done by professionals, all while being at the comfort of your own home.
With Visafoto, you can simply upload a portrait of yourself with any background and instantly get compliant photos for your application.
Take an image with a smartphone or camera against any background, upload it here and instantly get a professional photo for your visa, passport or ID.
Source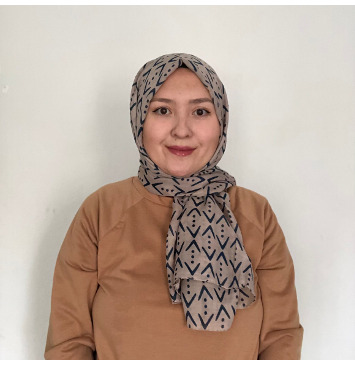 Result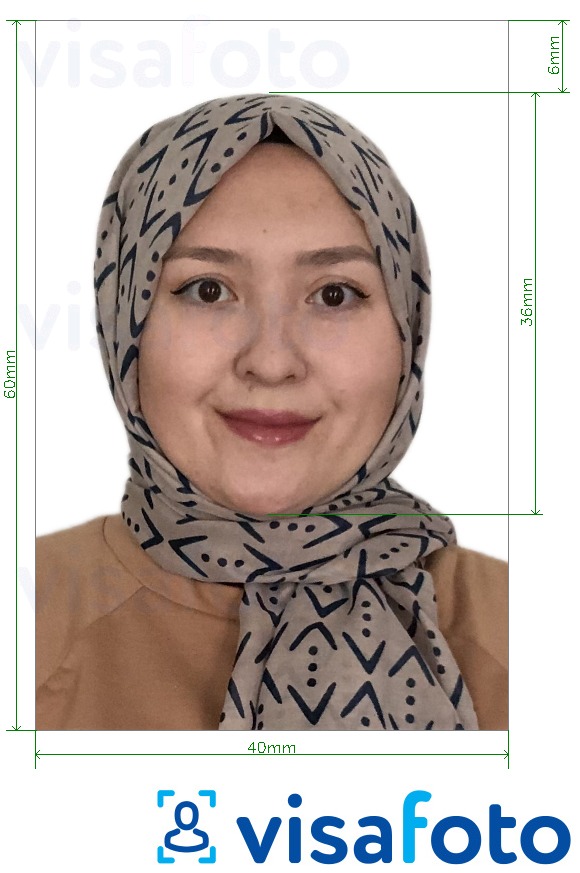 First, take a photo of yours under daylight like this one: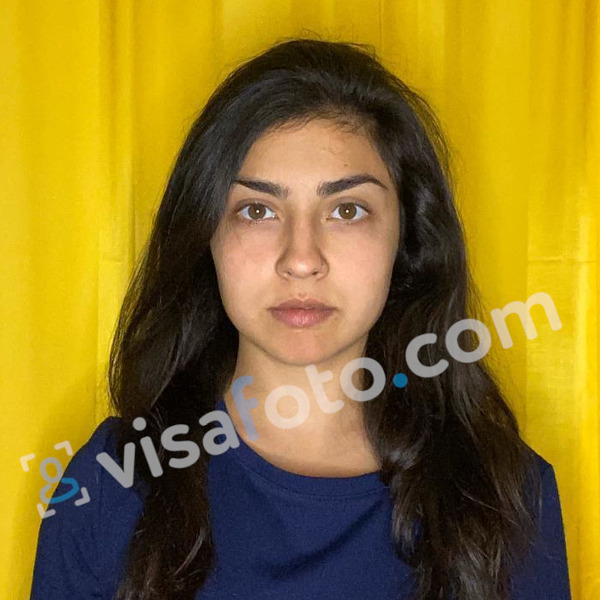 You will have two types of photos: a digital one for electronic applications and another one suitable for printing.
Here they are:
Who can be a sponsor for a social visa?
Any Indonesian citizen with an ID (KTP) can sponsor your social visa. It can be your companion, or someone who rents you a house, car, etc.
Also, the sponsor can be a company engaged in any activity in Indonesia, which will be required to provide a copy of the NPWP, TDP, SIUP.
Please note that you can only extend your social visa at the sponsor's residence. That is, if you need a social visa for residence in Bali, the sponsor must be an Indonesian citizen registered in Bali. There are many accredited sponsorship agencies on the island.
Indonesia social budaya visa cost
The visa costs depend on the validity and purpose and are as follows:
60 days: Rp2,000,000;
180 days: Rp6,000,000;
Tourism, 60 days: Rp1,500,000.
Indonesia social visa validity and extension
The social visa can be valid for 60 or 180 days, depending on your visa type.
The stay permit derived from this visa can be extended. Each extension is granted for up to 60 days, with a maximum stay in Indonesia no longer than 180 days. You can extend it at the nearest Department of Immigration within Indonesia.
Each extension of a social visa consists of several steps:
Filing documents;
Taking fingerprints (only for the first visa extension);
Paying the visa fee of IDR 500.000*;
Picking up the documents.
Documents required for social visa extension:
Passport;
Copy of the main page of your passport;
Copy of the page with the visa and entry stamp;
Application form (to be filled out by you at the immigration office);
Guarantee letter, with a special stamp (the letter form and stamp can be picked up at the immigration office). The sponsor signs over the stamp;
Sponsorship letter (you can get the form from the immigration office or print it out in advance; see an example at the end of the article);
A copy of your sponsor's ID (note the expiration date of the ID. With an expired ID the documents for renewal will not be accepted);
Questionnaire and red folder (issued in the immigration office, filled out by you).
On the appointed day, you come to the immigration office, pay for the extension (also on a first-come, first-served basis), and pick up the receipt of payment. The first time you renew your visa, you will need to come in for fingerprinting after payment. Biometric data is taken once for the period of validity of one visa.