Macau SAR Passport Application And Photo
Regarding international travel and identification, a passport is an essential document, and the Macau Special Administrative Region (SAR) Passport holds significant importance for citizens and residents of Macau. Among the key elements of a passport, the photo plays a crucial role, serving as a visual representation and identification feature that ensures the integrity and security of the Macau SAR Passport.
Table of contents
This article will cover the basics of applying for a Macau SAR passport, including the application process and requirements.
Who is eligible to apply for Macau SAR Passport?
To be eligible for a Macau SAR passport, you must be a resident of Macau and a Chinese citizen. Therefore, you must have Chinese nationality, which is generally acquired through birth or descent.
Macao SAR passport application process step-by-step
In general, there are three ways to apply for a Macau SAR passport:
Service counter
"Macao One Account" mobile application
Self-service kiosk
Service counter
Obtain a number tag in advance at the Ticketing Counter of the Identification Services Bureau, by telephone (only by appointment), on the Macau Government Portal or at the self-service kiosk;
Come to the service counter according to the appointment;
Submit your application.
"Macao One Account" mobile application
Download the Macao One Account mobile application;
Log in to the application, pass facial recognition;
Submit a digital photo compliant with Macau passport photo requirements;
Follow the instructed identity confirmation steps, such as selfie check and signature;
Submit the documents as instructed.
Self-service kiosk
To apply this method, you must already have a Macao SAR Permanent Resident Identity Card. Follow the instructions stated on the kiosk to apply.
Documents required for Macau SAR passport application
In general, here are the required documents:
Macao SAR Permanent Resident Identity Card;
Photograph fulfilling requirements;
Macao SAR Travel Permit, if any;
Old Macau SAR Passport, in case of renewal;
Loss report issued by the competent authority (police) in case of loss passport;
For applicants under 18, the original identification documents of their parents or the individual who legally exercises parental rights or guardianship must be presented. Additionally, the parent/guardian must sign in the designated signature section of the application form per the law.
Macau passport photo specifications
Make sure your Macau passport picture fulfills the following criteria:
The photo must be in color;
The required Macau passport size must be 35 mm in width and 45 mm in height;
The height of your head in the picture must be around 34.5 mm, while the space above your head from 3 to 5 mm;
The photo must be no older than six months;
The background must be plain white;
Glasses are allowed. The frame must not cover any part of your eyes. There must be no glare on the lenses. Dark glasses are not permitted;
You can wear a head covering for religious or medical reasons. Your full facial features must be visible. You cannot wear head accessories for any other reason;
Your photo must be in focus. Balance the lighting and color, not too dark or too light;
There must not be any shadows on your face or behind your head;
'Red eye' in photographs is not acceptable;
Keep your facial expression neutral and look straight into the camera.
Here is an example of a Chinese visa photo: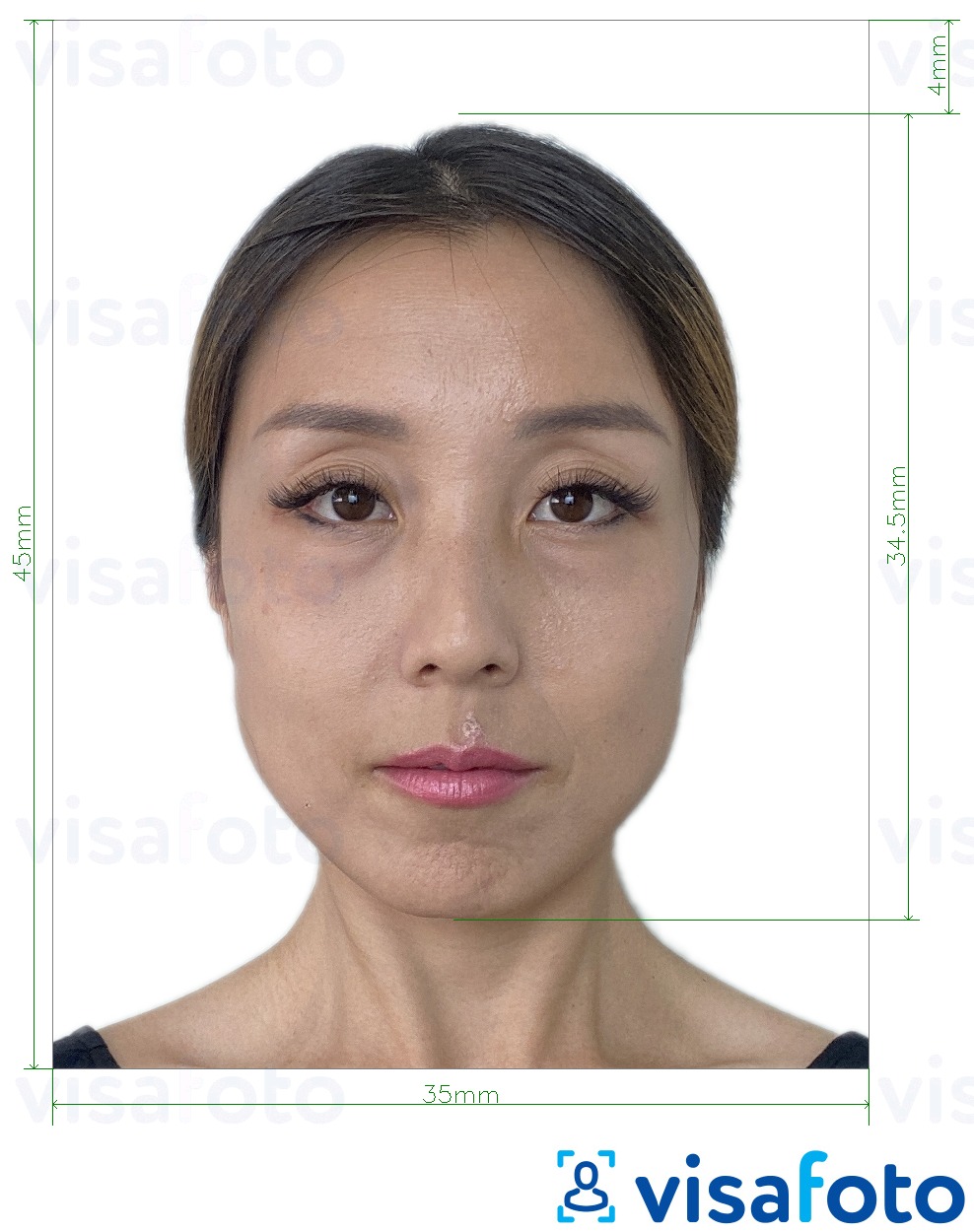 Get a Macau passport photo online!
You can save time on your Macau passport application by professionally completing your photo online. With Visafoto, you can get a passport photo guaranteed to be accepted.
Simply take a picture of yourself following the guidelines and upload it to our tool below. No worries about the background, sizes, and dimensions: we'll handle that for you.
Take an image with a smartphone or camera against any background, upload it here, and instantly get a professional photo for your visa, passport, or ID.
You will need a printed photo if you're submitting documents in physical form in person. But don't worry about printing; your results from Visafoto will include a template ready for printing. Just make sure you print on high-quality photo paper.
Take an image with a smartphone or camera against any background, upload it here and instantly get a professional photo for your visa, passport or ID.
Source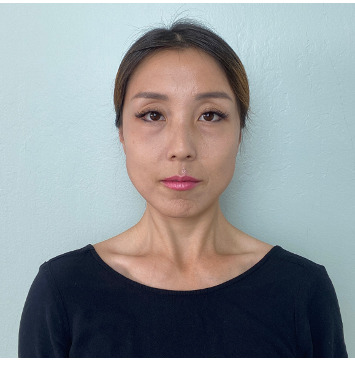 Result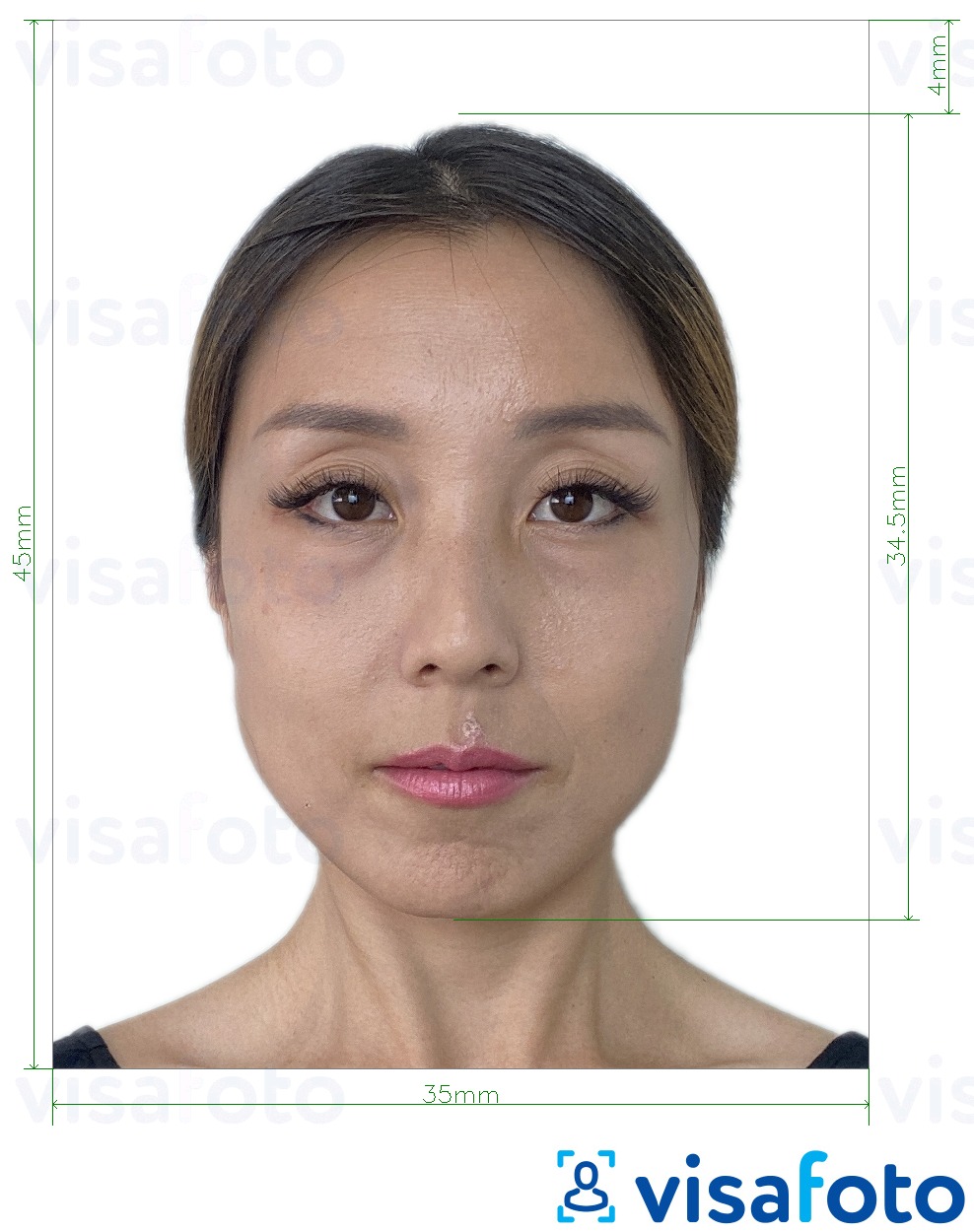 First, take a photo under light like this one: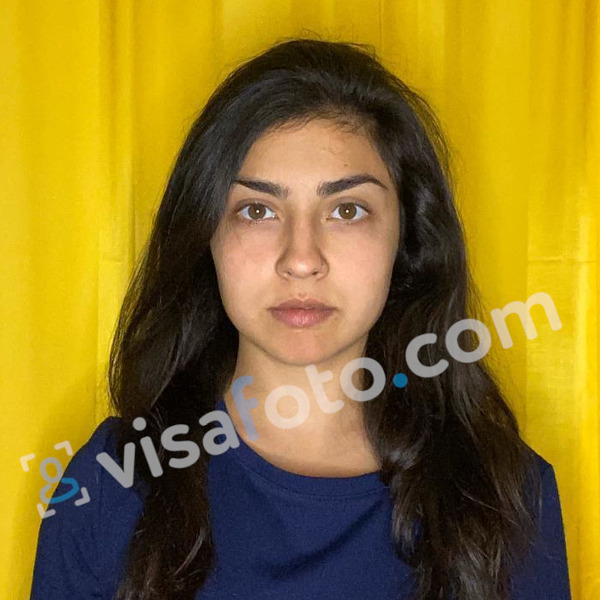 You will receive two versions of the photo: digital for electronic filing, and a printable template.
How to apply for a Macau SAR passport abroad?
Applicants can lodge the application by post if they are in other countries or regions. (Mainland China and Hong Kong are not included).
Here are the general steps:
Use the "Postal Application Service" system provided by DSI to acquire an application number and generate a printed application slip;
Send "Part 2" of the application slip along with the specified "Required documents" mentioned below to DSI. The mailing address is as follows: Macau Postal Box No. 1089/ Avenida da Praia No. 804, Edificio China Plaza, 20th floor, Macau;
Upon receipt of the necessary documents, DSI will update the application progress within the "Postal Application Service" system. Applicants should regularly check the system to stay updated on their application status;
Once the application status changes to "Please pay for the application," applicants can proceed to make the payment to finalize their application.
Macau SAR passport costs
The normal application fee is MOP 430, with an additional fee of MOP 150 in case of urgent applications. There are extra replacement fees in case of loss and damage of the passport.
Macau SAR passport validity
The Macao SAR Passport has a validity period of 10 years for individuals aged 18 or above and a validity period of 5 years for individuals under 18.