Mexico Temporary Resident Visa
The Mexican temporary resident visa is one of the first steps to settling in Mexico as an expat. This permit is highly recommended if you plan to spend in the country more than 180 days per year. In addition to allowing you to reside in Mexico without leaving the country for up to 1 year, it also gives you more rights than non-resident foreigners. Below we'll cover the basics of the temporary resident visa.
Table of contents
Mexico temporary resident visa benefits
The benefits and rights a temporary resident has differs from permanent residents but are a step up from regular visitors:
You can stay in Mexico without limit (provided that you renew the permit on time);
You can enter and leave Mexico as you need;
You can open a Mexican bank account;
You can apply for a Mexican driver's license;
You can buy and register a car in Mexico, including a foreign one with a foreign license plate;
Please note that a temporary resident visa alone does not give you the right to work. To be employed in Mexico, you must obtain a separate work permit;
All family members can obtain a residence permit if at least one has or will have it.
After four years in Mexico, you can get a permanent residence permit. After another year, you can undergo the naturalisation procedure and get Mexican citizenship.
Mexico temporary resident visa requirements
First, you can get a residence permit in Mexico on common grounds such as study, work, marriage or family reunification.
In addition, you can also legally move to Mexico simply by having independent sources of income. The so-called "rentier visa" is issued in the following cases:
By showing sufficient assets, or
By showing enough monthly income.
Mexico temporary resident visa financial requirements
To apply for a temporary resident visa, you must prove financial solvency. The amount you show as proof may vary based on country, but here are the criteria for the US in US Dollars as a benchmark:
You are applying based on assets. You will need to provide statements from the last 12 months and a letter from your bank (or other recognised financial institution) stating that you have investment funds or savings that hold an average monthly balance of at least $25,800 USD.
You are applying based on income. You will have to show proof of an account with a monthly income which has a balance of at least $2,000 USD at the end of every month. You can prove your income by providing your paychecks, pension receipts, or similar official documents.
You are applying based on real estate ownership. To get a resident visa based on property, you must own $281,000 USD worth of real estate in Mexico.
Amounts are approximate, based on the USD to MXN exchange rate.
Documents required for temporary resident visa application
Here are the documents you need to apply for a temporary resident visa:
Original and photocopy of your valid passport;
Proof of income fitting economic solvency requirements;
Visa application photo fulfilling requirements;
Proof of net wealth;
Bank Statement.
Temporary resident visa application process
Before arrival in Mexico
You must submit the packet of documents to the local Mexican Embassy or Consulate. In case of a positive decision, then you will receive a resident visa, pasted into the passport and valid for 6 months. During this time, you will need to enter Mexico and visit the immigration office to register.
Upon arrival
Upon entry, you have 30 calendar days to contact the migration service and begin exchanging your visa for a residence card (so-called "canje"). You can make an appointment online through the INM website. Click on the above link and select the so-called Tramite ("procedure"). Select Canjear o reponer documento migratorio, then Canje de FMM por Tarjeta de Visitante o de Residente. Next, on this website, make an appointment with the immigration office ("cita") and "bind" your tramite to it.
When applying for a residence permit, you will also need proof of address in Mexico. You can use any bills, such as electricity or internet bills, as proof. The immigration office will even accept evidence that does not come in the applicant's name if they are staying with friends or renting an apartment for a short time.
Mexico temporary resident visa cost
The Mexican visa fee generally ranges from $36. However, the fee may vary depending on the country in which you submit your application, the local currency, and the embassy's exchange rates. The payment method may also play a part if they charge commissions. Some embassies may require you to pay the fee upfront via bank transfer while others ask you to pay in cash.
Mexico visa photo requirements
The photo you use for the application must match the following criteria:
The picture size must be 31mm in width and 39mm in height;
The background should be plain light grey;
The photo should be high resolution. 600 dpi is standard;
The dimensions of your head in the photo: height (from chin to crown): 29mm, and distance from the top of the photo to the top of the hair: 1.8mm.
Here is an example of a Mexican visa photo: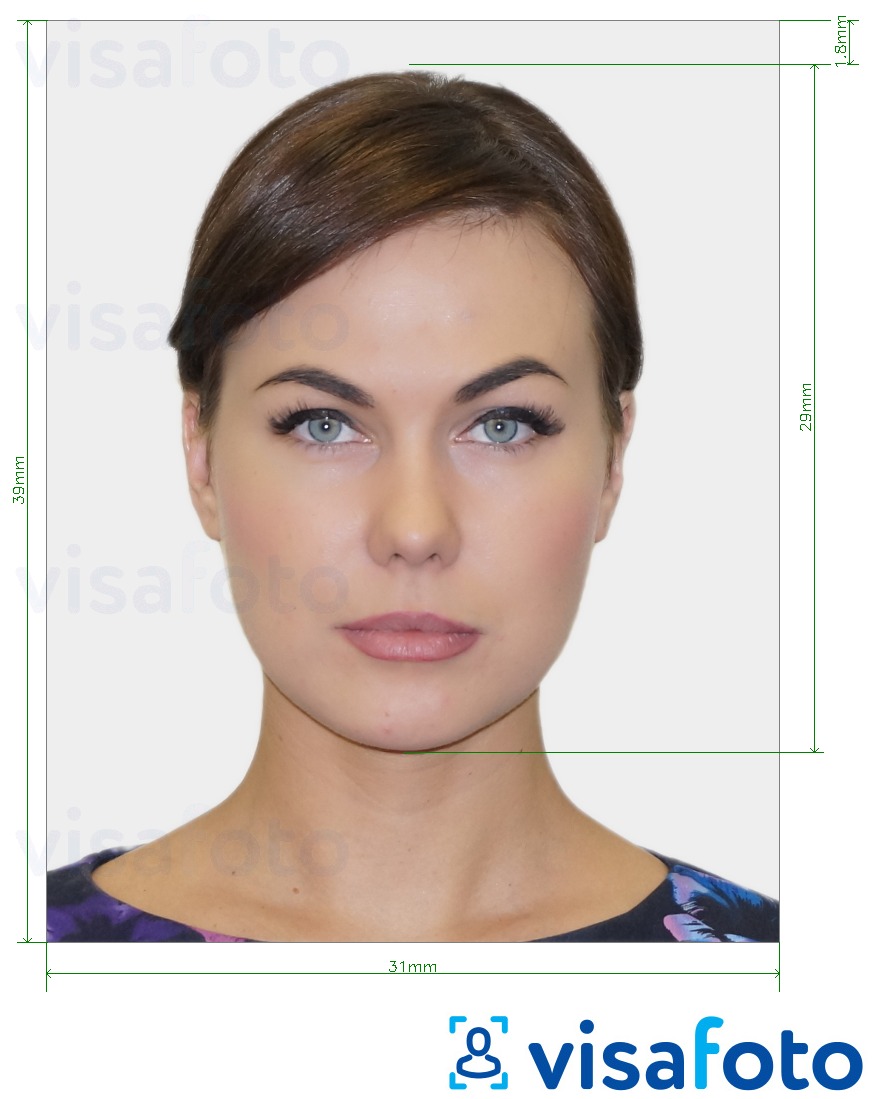 Applying for temporary residence can be a complicated process. Financial documents are expectedly a common tricky point, but photos can be an unforeseeable stumbling block. The required Mexican visa photo size is far from typical standards, so finding a proper photo booth may take time.
To ensure your pictures satisfy the requirements, you may use Visafoto to edit your photograph. It will automatically adjust your image according to all the needed parameters, from picture size and background to subtler details like the contrast.
Just take a picture of yourself in proper dress code and posing under decent, preferably daylight, lighting. Then, upload it to our tool below and instantly get a photo satisfying Consulate's requirements.
Take an image with a smartphone or camera against any background, upload it here and instantly get a professional photo for your visa, passport or ID.
Source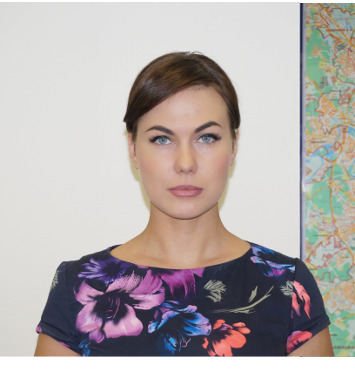 Result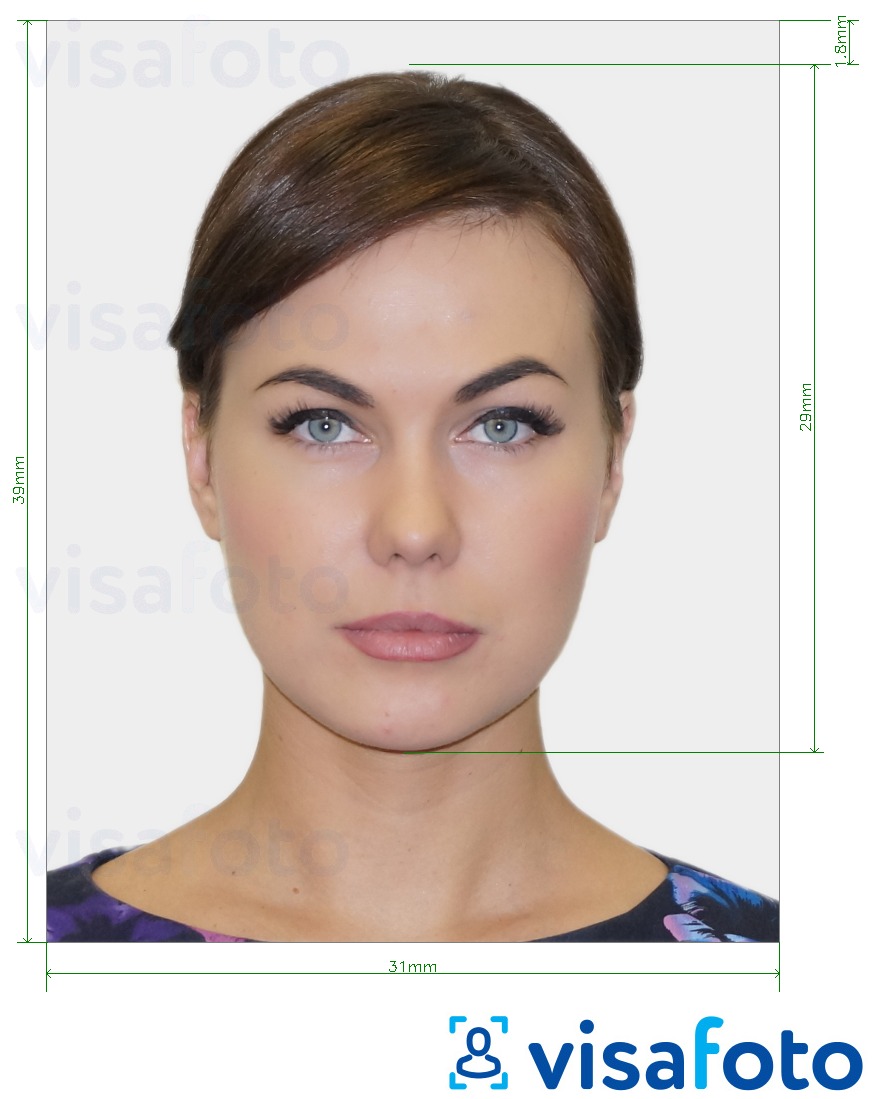 First, take a photo of yours under daylight like this one: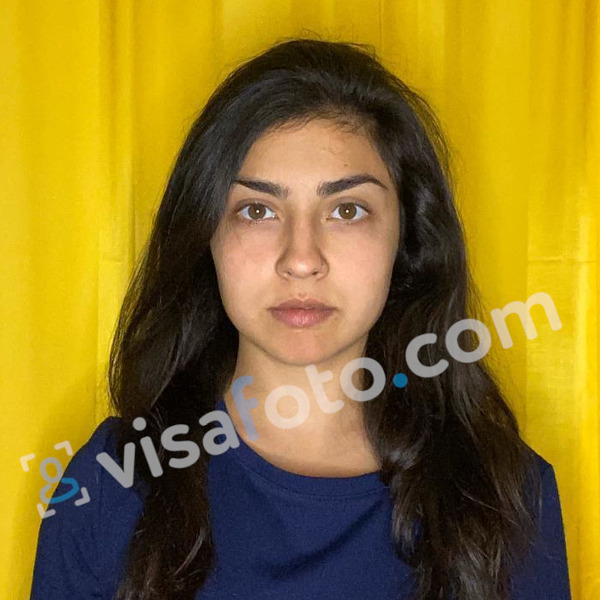 You will have two types of photos: a digital one for electronic applications and another one suitable for printing.
Here they are:
Mexico temporary resident visa processing time
The processing time depends on the embassy in which you apply. The usual expected range of waiting time is one week to a month.
Mexico resident permit for family members
Family members (such as spouses and minor children) can apply for their visas along with the principal applicant. They will then have to have proof of their connections (certificates of eligibility), as well as a financial contribution of approximately $900 per person. After entering Mexico, the visa is exchanged for a residence card for all οdinacοwas the same 30 days, and then the card is valid for a few months.
The more common variant is that the principal visa holder enters Mexico and carries out the procedure of exchanging the visa for the residence card. Family members enter later as tourists and undergo the process of obtaining a residence permit on family reunification rights.
Mexico temporary resident visa renewal
You must renew your visa annually from within Mexico at the Instituto Nacional de Migración. At least 30 days before your current Temporary Resident Card expires, you must apply for a renewal. The second residence permit is usually renewed at once for three years. After four years of doing so, you can get a Permanent Residence Visa and Card.