Mongolia E-visa Guide
Mongolia, the land of the blue sky, is a country of breathtaking landscapes, rich cultural heritage, and hospitable people. If you're planning a trip to Mongolia, you'll need a visa to enter the country. Luckily, Mongolia offers an electronic visa option that makes the application process fast and easy. In this guide, we'll walk you through everything you need to know about obtaining an e-visa for Mongolia, so you can focus on planning your adventure in this magnificent country.
Table of contents
Mongolia visa policy
Mongolia's visa policy requires most visitors to obtain a visa to enter the country, except citizens of some countries who can enter visa-free for short periods. Mongolia offers various types of visas, including tourist, business, and transit visas, and also provides an e-visa option for eligible applicants. The duration and validity of visas vary depending on the purpose of travel and the applicant's nationality.
Countries eligible for Mongolia e-visa
Citizens of about 180 countries around the world can apply for a Mongolian visa online:
Afghanistan
Albania
Andorra
Angola
Antigua and Barbuda
Argentina
Armenia
Australia
Austria
Azerbaijan
Bahamas
Bahrain
Bangladesh
Barbados
Belarus
Belgium
Belize
Benin
Bhutan
Bolivia
Bosnia and Herzegovina
Botswana
Brazil
Brunei Darussalam
Bulgaria
Burkina Faso
Burundi
Cambodia
Cameroon
Canada
Cape Verde
Central African Republic
Chad
Chile
Colombia
Comoros
Costa Rica
Croatia
Cuba
Czech Republic
Democratic Republic of the Congo
Denmark
Djibouti
Dominica
Dominican Republic
Ecuador
Egypt
El Salvador
Equatorial Guinea
Eritrea
Estonia
Ethiopia
Federated States of Micronesia
Fiji
Finland
France
Gabon
Gambia
Georgia
Germany
Ghana
Greece
Grenada
Guatemala
Guinea Bissau
Guyana
Haiti
Honduras
Hong Kong
Hungary
Iceland
India
Iran
Iraq
Ireland
Israel
Italy
Ivory Coast
Jamaica
Japan
Jordan
Kazakhstan
Kenya
Kiribati
Kuwait
Kyrgyzstan
Laos
Latvia
Lebanon
Lesotho
Liberia
Libya
Liechtenstein
Lithuania
Luxembourg
Macau
Macedonia
Madagascar
Malawi
Malaysia
Maldives
Mali
Malta
Marshall Islands
Mauritania
Mauritius
Mexico
Moldova
Monaco
Montenegro
Morocco
Mozambique
Myanmar
Nauru
Nepal
Netherlands
New Zealand
Nicaragua
Nigeria
North Korea
Norway
Oman
Pakistan
Palau
Palestinian Territory
Panama
Papua New Guinea
Paraguay
Peru
Philippines
Poland
Portugal
Republic of Cyprus
Romania
Russian Federation
Rwanda
Saint Kitts and Nevis
Saint Lucia
Saint Vincent and the Grenadines
Samoa
Sao Tome and Principe
Saudi Arabia
Senegal
Serbia
Seychelles
Sierra Leone
Singapore
Slovakia
Slovenia
Solomon Islands
Somalia
South Africa
South Korea
South Sudan
Spain
Suriname
Sweden
Switzerland
Taiwan
Tanzania
Thailand
Timor Leste
Tonga
Trinidad and Tobago
Tunisia
Turkey
Tuvalu
Uganda
Ukraine
United Kingdom
United States
Uruguay
Vanuatu
Venezuela
Vietnam
Yemen
Zambia
Zimbabwe
How to apply for a Mongolia visa online
To apply for a Mongolian visa electronically, follow these simple steps:
Visit the official website of the Mongolian Immigration Agency and click on the "Apply for e-visa" button;
Fill out the application form with your personal information, including your name, date of birth, passport details, and travel plans;
Upload the required documents, such as a scanned copy of your passport, a recent photo, and proof of travel arrangements.
Pay the visa fee using a valid credit or debit card.
Receive your visa via email, download it, and print a copy.
Documents required for Mongolia visa application
These are the documents required to apply for a Mongolian e-visa:
Valid passport;
A valid email to receive the visa;
A payment method (credit or debit card);
A digital visa photo.
Mongolia e-visa photo requirements
Make sure your photo for Mongolian visa satisfies the following:
The Mongolian visa photo size must be 3 cm in width and 4 cm in height;
The distance from the top border of the picture to the crown of your head must be 2.5 mm, and the height of your head — 30 mm;
The background must be white;
The picture must show your face in full;
You must look straight into the camera with a neutral expression with your mouth closed. A slight smile without showing teeth or gums is allowed;
Eyeglasses are only allowed if worn daily and shouldn't obscure facial features. Contact lenses are permitted for medical reasons, but they must not obscure your natural eye color;
Your ears must be visible, and earrings must be removed;
Hair accessories and headwear are only allowed for religious purposes.
Here is an example of a photo: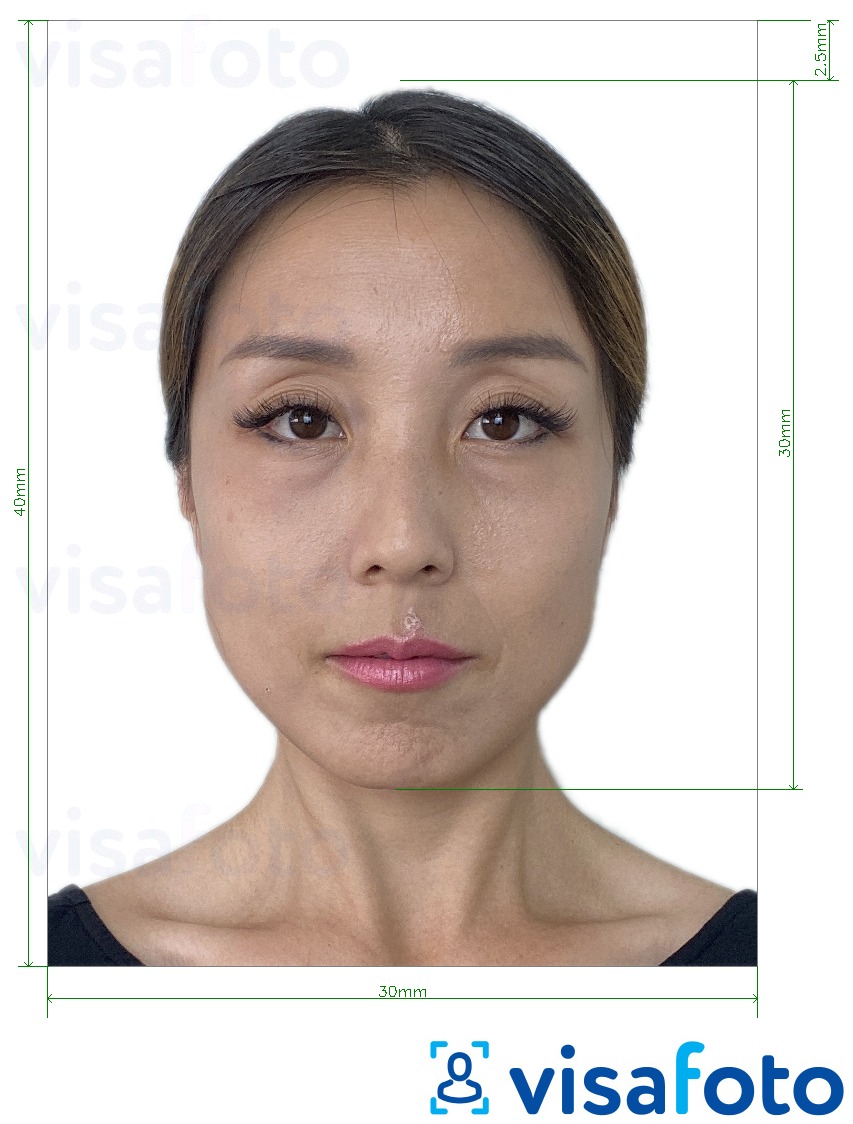 Get a Mongolia visa photo online
Visafoto is an online service that offers an easy and convenient way to take and upload a passport-style photo that meets all the requirements for a Mongolian e-visa application. With Visafoto, you can avoid the hassle of finding a local photo studio, waiting in line, and paying a high price for a single photo. Instead, you can take your photo at home or anywhere else and upload it to Visafoto's platform in just a few clicks. Visafoto guarantees that your photo will be accepted.
Take an image with a smartphone or camera against any background, upload it here and instantly get a professional photo for your visa, passport or ID.
Source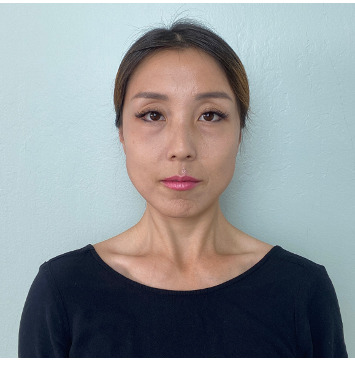 Result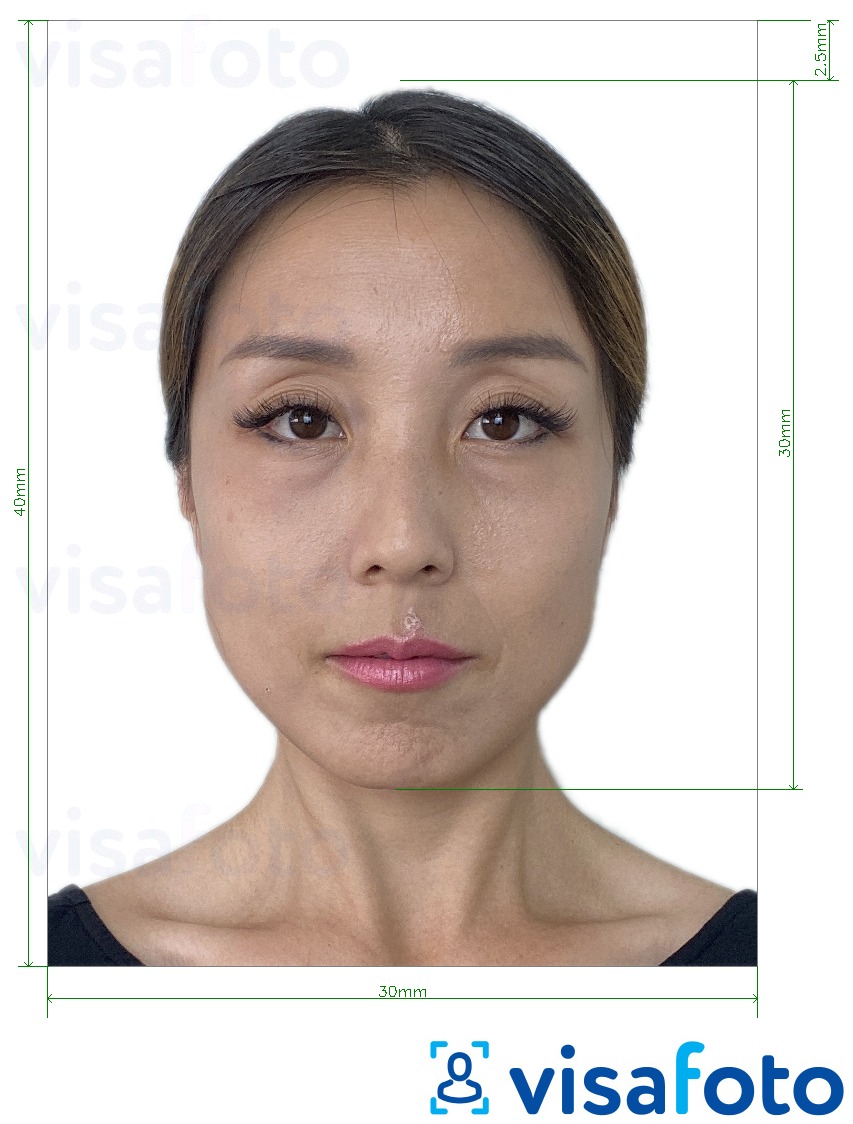 First, take a photo under light like this one: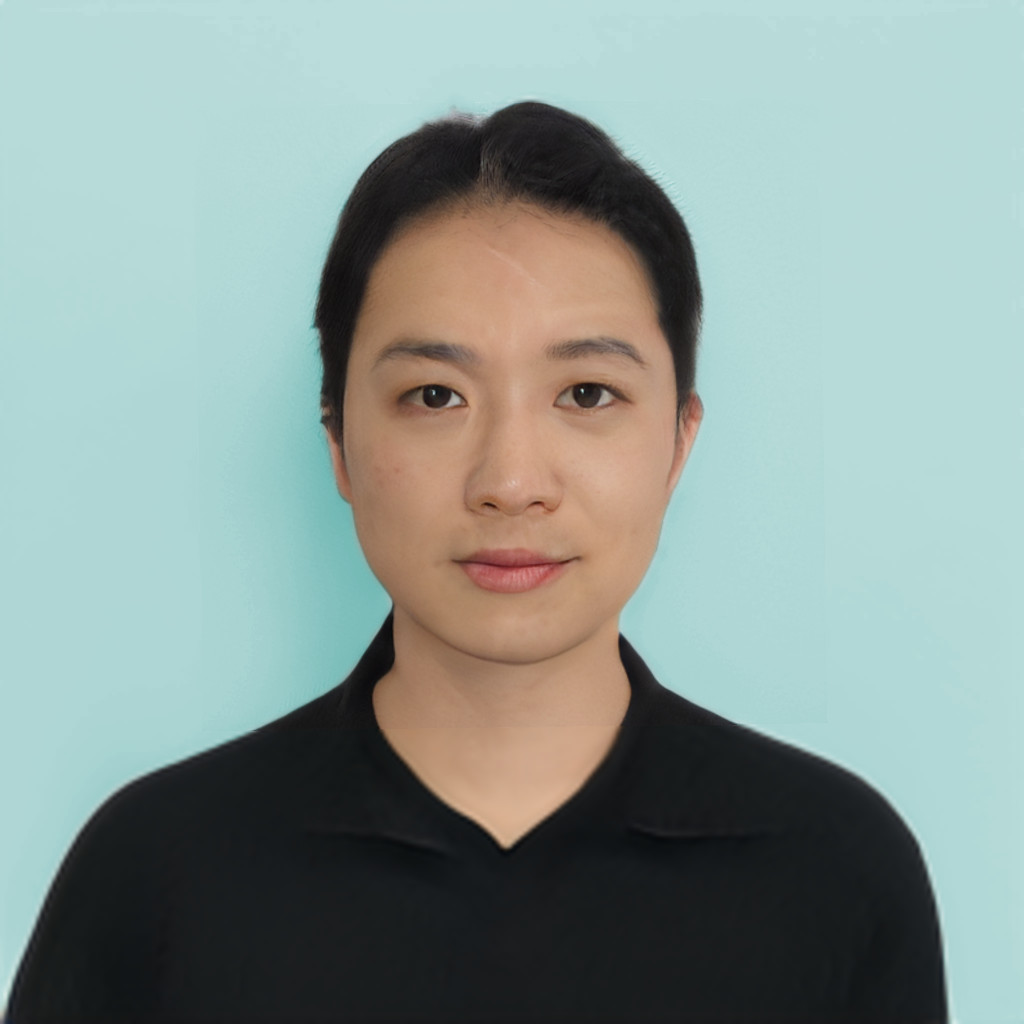 You will receive two versions of the photo: digital for electronic filing, and a printable template.
Mongolia e-visa fees
The fee for Mongolian visa applications can vary, with single-entry 30 day-visas costing USD 50 to USD 70.
Mongolia e-visa processing time
It usually takes 3-5 business days for the only visa applications to be processed.
How long is the Mongolia e-visa valid?
The visa is valid for a stay of 30 days.
How to extend a Mongolia e-visa?
The Mongolian e-visa is not extendable nor convertible. If you need an extendable visa, apply through your local Mongolian embassy.