Oman Visa Guide
A member of the Arab League and positioned strategically, Oman may be interesting for international business people and is currently developing its tourism sector. Get the basics of Oman visas in this article.
Table of contents
Oman visa policy
To enter Oman, Gulf Cooperation countries' citizens do not need a permit, as they have visa-free access. This list includes Bahrain, Qatar, UAE, Saudi Arabia, and Kuwait. Another country whose citizens can travel to Oman without a visa is New Zealand.
Citizens of 103 other countries can enter Oman for up to 14 days visa-free. If you plan to stay in the country for more than 14 days, or if your intentions differ from those of a tourist, you must obtain a visa in advance. The easiest way to do it is to apply for an electronic visa available for 71 countries and territories.
Who is eligible for Oman Visa on arrival?
Oman has stopped issuing visas on arrival and replaced them with electronic ones. As a transition measure, the airports had stood for visa-on-arrival application, but as it is practically discontinued, you should apply in advance, whether for electronic or traditional visas.
Oman visa types
Oman visa types are broken down based on the visit purpose:
Tourist visa;
Employment visa;
Family joining & family residence visa;
Student resident visa;
Investor residence visa;
Express visa;
Friend/relative visit visa;
Official visit visa;
Artist visa;
Truck driver visa;
Scientific research visa;
Ship passenger and crew.
Documents required for Oman visitor visa application
Have these documents ready before applying for your Oman visitor visa:
Oman tourist visa application completed with your data;
Your passport valid for at least six months after the date of arrival;
Recent visa application photograph;
Supporting documents (as applicable), such as itinerary or proof of accommodation.
For electronic visas, the set of documents is practically the same. Plus, you will need a credit or debit card to pay for the application.
How to apply for an Oman visa online?
You can apply for an electronic visa online by following these steps:
Complete the electronic visa application online on Oman's official platform;
Pay the fee using a credit or debit card;
Wait for processing and receive your visa.
Oman visa/e-visa photo requirements
Make sure your photo fulfills these parameters:
The image size is 40mm x 60mm in printed form. A digital photograph must be more than 350 pixels in width and height;
The digital image size must be no more than 200 KB;
The picture must have adequate brightness and contrast and show natural skin tone;
It should show a close-up of the head and (partial) shoulders;
Your head must be looking straight forward, centered with a neutral expression and in sharp focus, and clear with no ink marks/creases/lines;
The face (from forehead edge to bottom of chin) should be 70 to 80% of the photo;
The eyes must be open and no hair obscuring the face;
Prescription glasses are allowed but have to be clear and thin framed and should not
have flash reflection or obscure the eyes;
Head coverings, hair, head-dress or facial ornaments should not obscure the face;
The photo must have a plain light background with no other people or objects. The blue background is preferable;
The lighting must be uniform with no shadows on the face or behind;
Photos should not have red eyes.
Here is a photo example: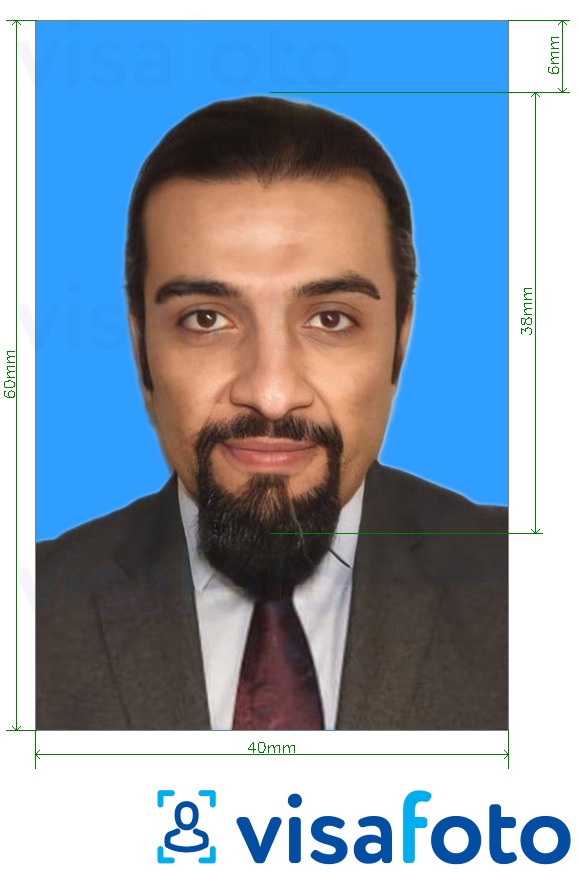 Get an Oman visa photo online!
Ensure your photo is up to par to ensure a smooth application process.
To do that without much worry, you can easily use Visafoto, an online photo editor adjusting photographs for various documents worldwide since 2013. It will make sure your photo fulfills all the requirements needed.
Just take a picture of yourself following the guidelines stated above. Don't worry about the size, background, positions, and proportions: Visafoto will handle the technicalities.
Take an image with a smartphone or camera against any background, upload it here and instantly get a professional photo for your visa, passport or ID.
Source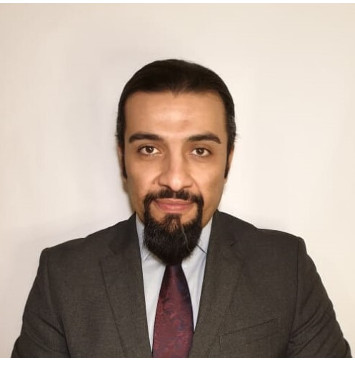 Result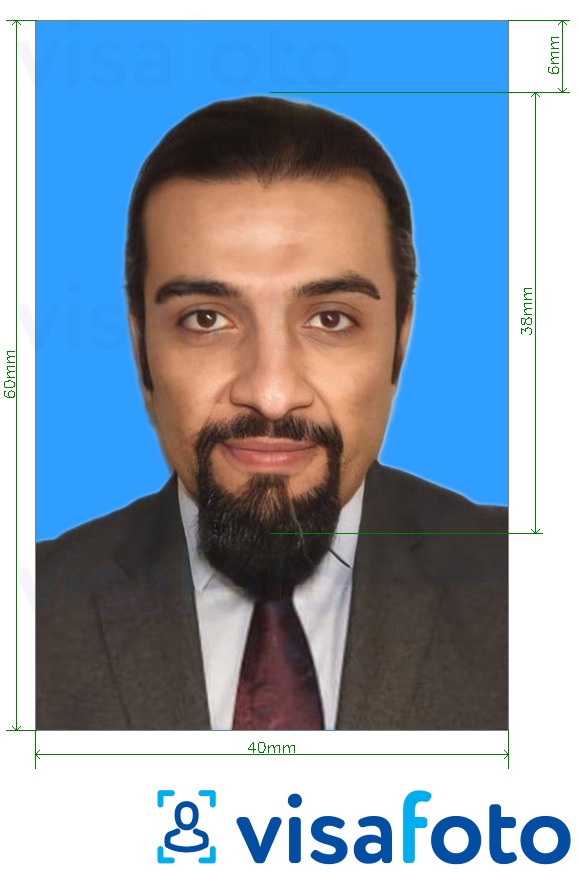 Take an image with a smartphone or camera against any background, upload it here, and instantly get a professional photo for your visa, passport, or ID.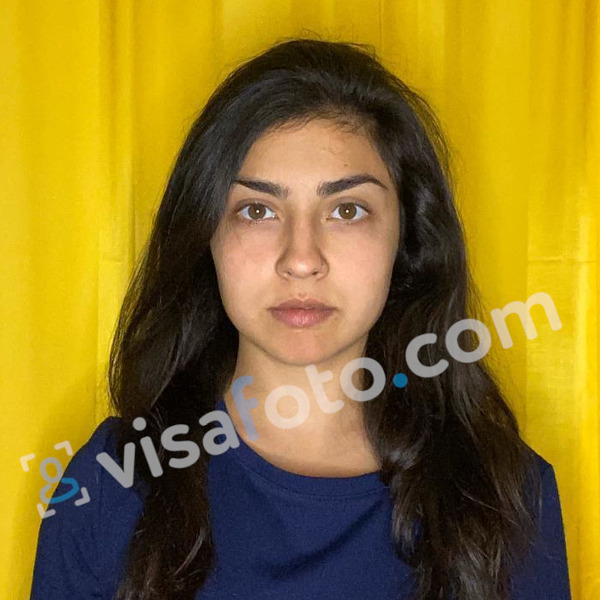 You will hold two kinds of photos. A digital photo is suitable for online applications, while the other one is applicable for printing.
Oman visa fee
The fees depend on which kind of visa you are applying for. Some examples:
Tourist: 20 Omani Riyal;
Work / employment: 50 Omani Riyal;
Relative / friends visit: 20 Omani Riyal;
Express: 30 Omani Riyal;
Student: 20 Omani Riyal;
Family Joining & Family Residence: 20 Omani Riyal.
Oman visa validity
Most Oman visitor visas allow you to stay in the country for 30 days. The validity period is usually written on the visa, and you will know it upon application. As a general rule, it depends on which kind of visa you are applying for.