Passport photo online
Not so long ago it was only possible to take a photo for a passport, driver's license, visa, or any other ID only with professional equipment, background, lighting, and printing.
Now times have changed. You can take a passport-quality photo with a digital camera on your own, as modern smartphones offer high quality and resolution. And special passport photo online services like Visafoto.com allow you to process pictures so that they meet official requirements.
How to get a photo for a passport online?
The whole process of creating online passport pictures takes several minutes only. You don't have to be a professional photographer or expert in Photoshop to do this. Just take a selfie and the use the box below:
Take an image with a smartphone or camera against any background, upload it here and instantly get a professional photo for your visa, passport or ID.
Source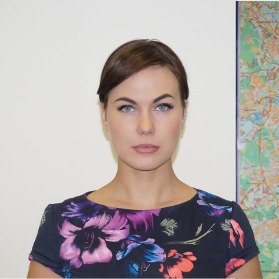 Result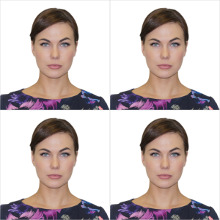 Take a picture in full-face against any background. Look directly into the camera. Your face should be evenly lit.
Upload your photo here and enjoy the professional result. The service will adjust the photo so that it meets all exact requirements: from size to the background. Visafoto knows all the specifications to process any biometric photo online.
Download your passport photo digital copy and another image file for printing (if a particular photo assumes any printed form).
Done! Submit your digital passport photo for a passport along with other documents in electronic form or use a printing service for paper applications.
Use the same guidelines to make a visa photo online (or any other digital ID photo).
When to choose Visafoto instead of other services?
Create professional digital passport pictures in a few seconds. Use your passport photos for online applications or for multiple printing;
Going to travel around the world? Get a digital photo for a visa of any country worldwide;
Taking part in the Diversity Visa Lottery? Get a Green Card lottery photo online and stay sure that it meets all requirements;
Applying for a child passport? Make a baby passport photo online from the comfort of your home.
Just select the type of document you need on the main page of Visafoto or at the list of requirements.
How to get a 2x2 passport photo online?
The 2x2 inches (51x51 mm) is one of the most commonly used photo formats in the United States, India, and several other countries.
Visafoto instantly converts the size of your selfie to the required format. You will receive two versions of the picture: a digital one for online submission and one for printing on a 4x6 inch (10x15 cm) paper. The printable file contains 4 individual pictures. Follow the Passport photo printing guide to get your photo prints.
The same information is applicable when talking about 35x45 mm passport photos online (or any other photo format).
What are the benefits of making a passport photo online?
It is fast. There is no need to go anywhere. Get your ID picture online without leaving home in a few minutes.
You will get the best result. Weird passport photos have become the object of many jokes. This is because the employees of photo services rarely practice an individual approach to clients and do not try to get an attractive portrait. When you take photos at home, however, you have the opportunity to choose the best look.
It's reliable. Special passport photo website converts the photo according to the exact requirements and guarantees compliance.
It's cheap. The cost of passport pictures online is much lower than in photo studios and drugstores. And you will be able to use your photos multiple times, saving money in the future.
How to take a passport photo with a phone? Useful tips
As we've already mentioned, an average smartphone, both Iphone and Android, is good for creating a digital passport photo. For the most successful picture, stick to the following recommendations:
The optimal distance from the phone camera to the subject is one and a half to two meters. If you have no one to photograph you, use a stand or tripod;
Place the camera at face level;
The photo should fit the entire face from the chin to the top of the head, with a little space left on top;
The picture should include shoulders;
As for the camera resolution settings, to get a good image, you should select the 640x480 mode, which is present in most modern cameras;
If you use Visafoto to edit your passport photo online, any background will do: Visafoto will automatically replace it with the required one.
The best online passport photo service!
All-in-one. Visafoto knows the requirements of all existing ID photos worldwide.
The best quality. The service will correct not only the background and size but also the quality of images: for example, it will make the color correction and remove the red-eye effect.
100% guarantee. Our support is ready to help you in 24/7 mode. In rare circumstances when photos are not accepted by officials, we provide a full refund (it happens only in 0.3% cases, though).
Passport photo online reviews
Some of the reviews on Visafoto from Trustpilot:
"It worked great for us, we needed photos for a US passport in the Netherlands but all the photo places were closed due to Covid. We got the digital passport photos via E-mail from visafoto.com and then had them printed on 10x15cm paper by Hema which then met all requirements, incl. the correct 2.5 x 2.5 cm size. The picture was accepted by the US Consulate without any problems!".
"It was very simple, easy, and straightforward. The final photos are really good with white background".
"It is very simple and fast, I'm using it for the second time. This time the photo failed the validation done by the consulate website. The customer support responded promptly and help to re-generate a couple of new photos".
Get your passport photo online now!
Last update: August 2022