1.5x1.5 inch photo
1.5"x1.5" passport photo size is a fairly rare ID photo format, and not all passport photo services do it.
Table of contents
Let's check how to correctly crop a photo to 1.5x1.5 using special software or popular image editors!
1.5x1.5 photo: where to use it?
1.5 x 1.5 picture size is required for some ID and visa applications in the U.S. and in some Asian countries. Examples:
Submit 1.5x1.5 inch photos along with other papers when you apply for the documents mentioned above. To stay sure that your picture matches the required parameters, check the full list of requirements here.
The equivalent of a 1.5x1.5 inches passport picture is a 38x38 mm photo (i.e. photo with a width of 3.8 cm and height of 3.8 cm).
Here is an example of a 1.5x1.5 inch photo: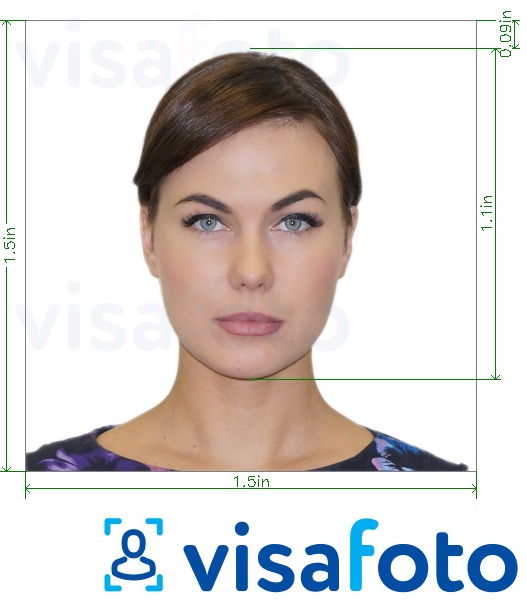 Get a 1.5x1.5 photo online!
Are you looking for the info on how to resize a photo to 1.5x1.5 inches? There is no need to use professional photo services! With Visafoto, any full-face portrait can be instantly converted to a compliant passport-sized image.
Take an image with a smartphone or camera against any background, upload it here and instantly get a professional photo for your visa, passport or ID.
Source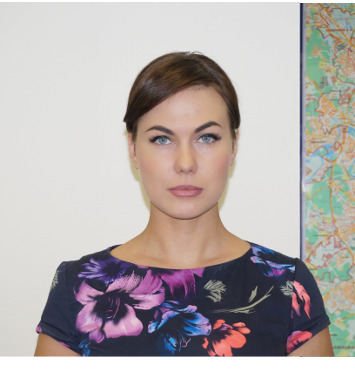 Result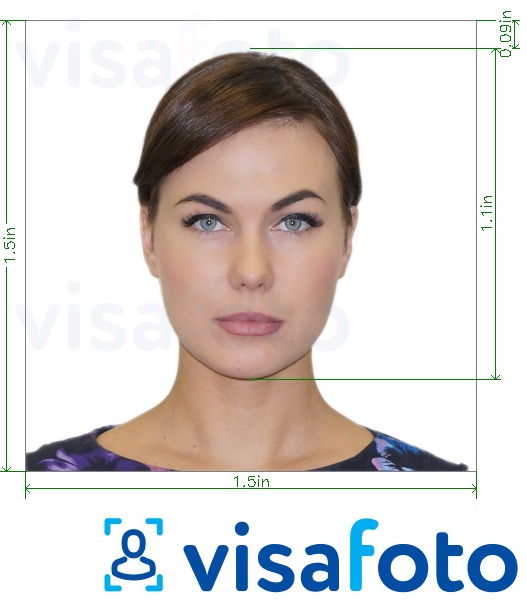 Use any of your previous digital ID photos or take the new one (follow our photographer's guide for the best result).
Here is an example of an original photo: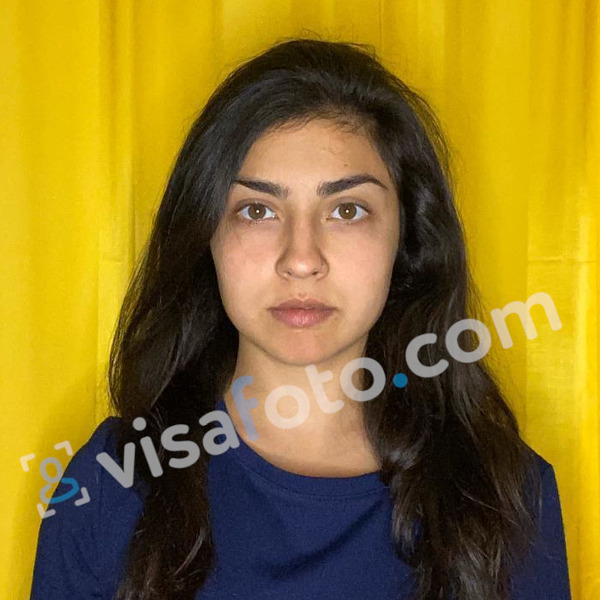 Upload your picture here and immediately download a result:
A digital photo for applying online;
A template for printing on 4x6" paper. The template contains 4 individual 1.5x1.5 passport pics.
Visafoto sets not only the size of a picture but also other major parameters, such as:
The background;
Head and eye position;
Size in kilobytes;
Image contrast.
With Visafoto, you can crop, resize and adjust all types of passport photos worldwide. Just choose the type of ID you need in our list of requirements or on the main page.
How to crop a photo to 1.5x1.5 inches in the photo editor?
If you use Photoshop or alternative software, you can resize a photo to 1.5x1.5 inches in a few clicks.
Open Photoshop and browse the photo you need to resize;
Click the Crop tool at the left;
Drag the crop selector so that the head remains in the center. The passport picture should include shoulders and have some space left around the head;
Proceed to the Ratio field in the top bar. Set the required aspect ratio: 15 wide and 15 high;
Press Enter. Your image is successfully cropped!
To prepare your file for printing, proceed to the Image section above. Click Image size and enter width and height: 1.5 x 1.5 inches. Set the resolution with a minimum of 300 DPI (600 DPI is preferable).
Note that this method doesn't include the replacement of background or adjusting such parameters as head size or eye position. To get a 100% compliant passport-sized photo it's preferable to entrust this task to specialized software!
1.5x1.5 photo dimensions
How to calculate proportions of a digital passport photo for electronic submissions? In the case of 1.5x1.5 pictures, stick to the following formula:
At DPI 100 resolution: 150 x 150 pixels
At DPI 300 resolution: 450 x 450 pixels
At DPI 600 resolution: 900 x 900 pixels