Photo for Berkeley Cal 1 Card
Did you get into the University of California, Berkeley? Congratulations! One of your first steps as a student will be acquiring a Cal 1 Card: your student ID that you need to access campus buildings and all kinds of services.
To receive the Cal 1 Card, you must upload a photo that will serve as your student photo ID for the duration of your studies.
Table of contents
We recommend that you take this seriously so that you can enjoy your photo for as long as it lasts!
How to apply for a Berkeley Cal 1 Card?
Register at CalNet Authentication Service and provide your personal data;
Upload a digital photo compliant with Cal 1 Card photo rules (see the specs below);
Make an appointment at the Cal 1 Card Office, located at 212 Sproul Hall. You can join the line online using the virtual kiosk or a touch-screen sign-in kiosk on the first floor;
Arrive at the office at the scheduled time and have a government-issued photo ID (e.g. passport, driving license, State ID, military ID);
Pick up your card at the appointed time;
The first Cal 1 Card is issued free of charge. If you lose or damage the card, the replacement fee is $35.
Berkeley Cal 1 Card photo requirements
Although the requirements for a student ID photo are softer than for a passport photo, a number of parameters still need to be met.
In printed form, Berkeley Cal 1 Card photo size must be 1.5x2 inches. The minimal size of a digital photo must be 600x800 pixels (i.e. should have at least 400 DPI resolution);
The photo must be in color, in a natural color scheme;
The background must be uniformly light, preferably white. The background should not contain any patterns, prominent shadows, or extraneous objects;
Berkeley Cal 1 Card pic should be of good quality, with no overshadowing, no blackouts, no broken pixels, no blurs, and no glares;
The face should be in the center of the picture. The face and hair should be clearly visible, from the top of the head to the chin. Preferably, the ears should be exposed;
You must look straight into the camera. Do not tilt your head to the side or up or down;
You can use selfies, but your shoulders should be as straight as possible in the photo;
Berkeley Cal 1 Card photo dress code should be neutral. Choose neat casual clothing that contrasts well with the background;
Headwear is allowed only if you wear it daily for religious or medical reasons;
Leave expressive gestures and grimaces for the commemorative student photo album. On the Student photo ID, on the other hand, your facial expressions should be neutral: no big smile or frowning eyebrows;
It is not allowed to alter your appearance in Photoshop in any way, such as changing the color of your eyes or correcting the shape of your face. But light retouching, such as smoothing out the skin, is allowed;
Prescription glasses are allowed, but the lens should not cover the eyes.
Here is an example: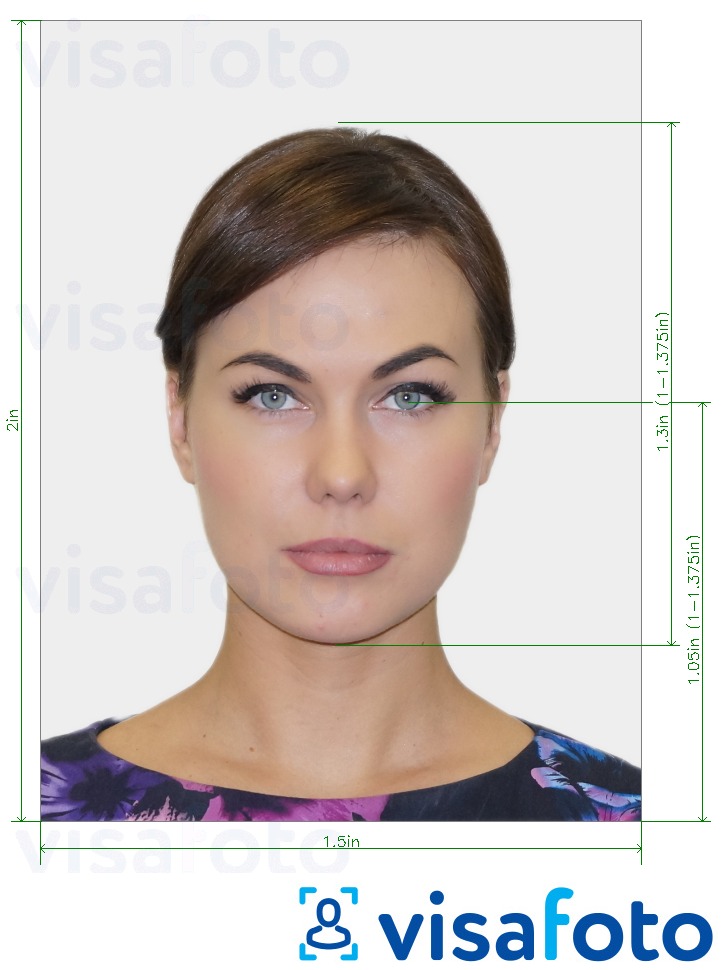 Get your Berkeley Cal 1 Card photo online!
How do you quickly convert your favorite selfie into a student ID photo? No photoshop skills or professional studios are needed!
Take an image with a smartphone or camera against any background, upload it here and instantly get a professional photo for your visa, passport or ID.
Source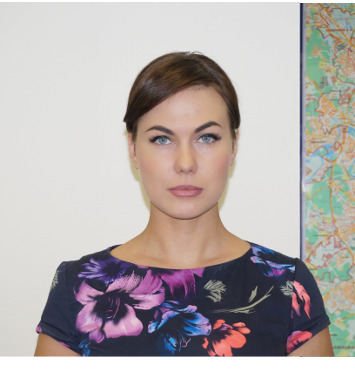 Result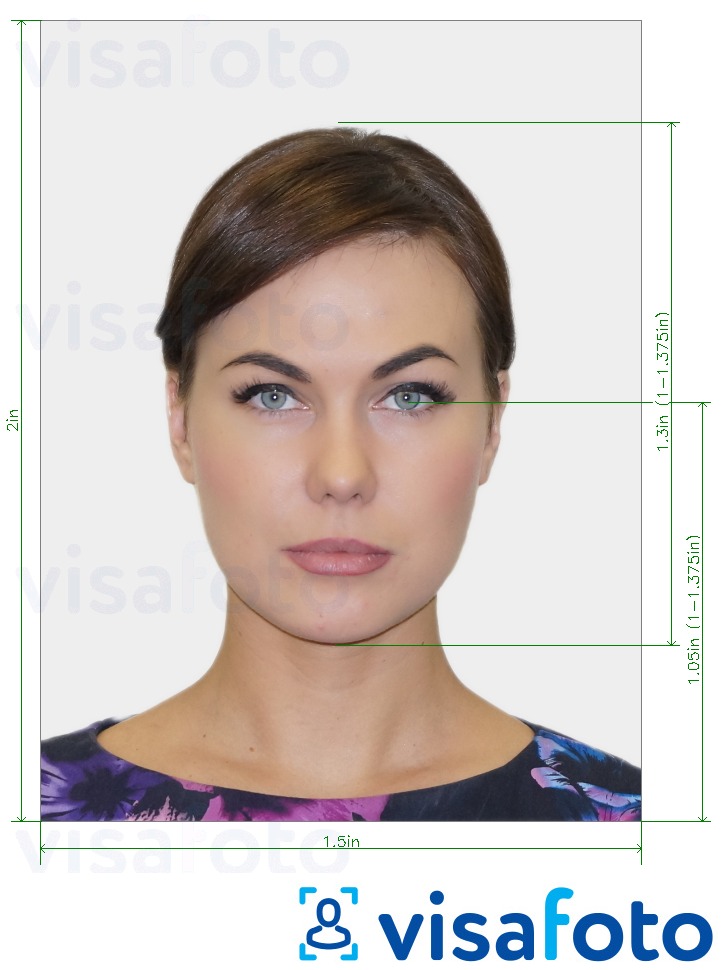 Upload your image to this form. Visafoto.com will instantly adjust the background and size to the required settings, as well as edit the quality. It will also:
Scale and crop the photo to the required dimensions;
Change the background to the plain white;
Fix tilted head.
First, take a photo of yours like this one: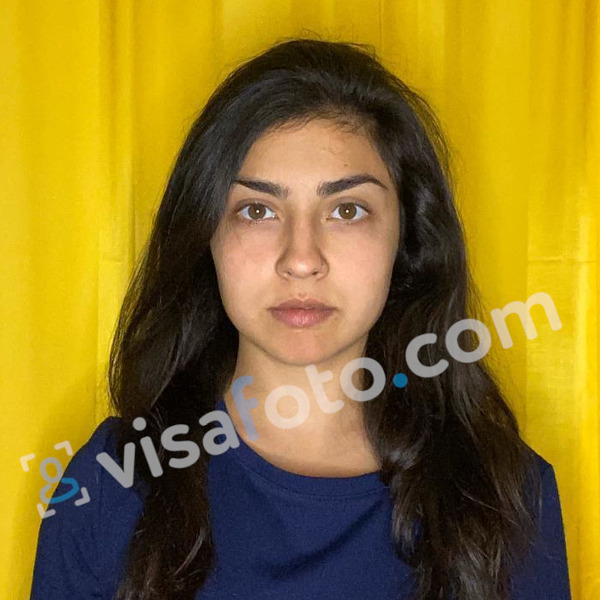 You will instantly get two kinds of photos:
A digital Berkeley Cal 1 Card photo for your CalNet account;
A printable template with 4 separate pictures on it. You can use it for different kinds of applications in the future.
Here they are:
Visafoto gives a guarantee on services. If for any reason your photo is not accepted, we will replace the photo free of charge or fully refund your service fee.
Student card photo guidelines
How to take an original photo:
Photograph in natural daylight. Your face should be evenly illuminated so that it does not have strong shadows. If the natural light source is insufficient, use additional lamps;
The camera should be positioned at face level. If you take selfies, it is better to use a selfie stick or tripod: the portrait will turn out more symmetrical;
Make sure your head and shoulders are completely in the frame;
Think positive thoughts! That way you can create a pleasant expression on your face even without a wide smile.
Do I have to provide a new photo if I lose my Berkeley Cal 1 Card?
No, you don't have to: your first photo can stay the same all your years of study. But if you strongly want to change it, you can upload your new photo to your personal account and notify the office when the new card is issued.