Portugal Passport Photo Requirements
Will you apply for your first Portuguese passport or renew the expired one? A vital element of this process is ensuring compliance with the passport photo requirements. This article serves as a comprehensive guide, detailing the essential specifications and guidelines that must be followed to capture the perfect photo for a Portuguese passport.
The exact photo specifications apply to the Portuguese visa and other significant documents in Portugal.
Table of contents
How many photos are required for the Portugal passport application?
You will need two identical photos printed on high-quality photo paper for the Portuguese passport application. You must take a passport picture no more than 30 days before applying.
Portugal passport photo size and format
The required Portuguese passport photo size is 35mm x 45mm (approximately 1.38 inches x 1.77 inches). The head height must be about 34.5mm, with a 3mm distance from the top of the frame.
Background
The Portuguese passport photo background should be plain white. It must be free from patterns, shadows, or distractions to ensure clarity and meet the official requirements. The focus should solely be on the applicant's face, providing a clear and professional appearance.
Pose and facial expression
For the Portugal passport photo, you should maintain a neutral facial expression with both eyes open and looking directly at the camera. The face should be centered, and the head should be straight, without tilting or turning. The mouth should be closed, and any accessories that obstruct the face, such as hats or sunglasses, should be removed.
Color and lighting
The Portugal passport photo should be in color, accurately representing the natural skin tones of the applicant. The lighting should be even, with no harsh shadows or glares on the face. It's important to ensure proper exposure, avoiding overexposure or underexposure, to ensure a clear and well-lit photo.
Passport photo dress code
For the Portuguese passport photo, there is no specific dress code mentioned in the official guidelines. However, it is advisable to dress to reflect a professional and presentable appearance. It is recommended to wear clothing that contrasts with the background, avoiding patterns or accessories that may distract from the face.
Headwear is only allowed for medical and religious reasons. Don't take a passport photo in ordinary hats or headbangs.
Ultimately, the clothing should adhere to general standards of decency and should not obstruct the visibility of the face.
Make-up and hair
When it comes to make-up and hair for the passport photo, it is recommended to maintain a natural appearance. The make-up should be minimal, avoiding heavy or excessive application. Hairstyles should be neat and not cover or obscure the face.
It is important to present yourself in a way that accurately represents your everyday appearance, ensuring easy identification.
Get a Portugal passport photo online!
Are you a citizen of Portugal applying for a passport? Save time and effort by getting your Portugal passport photo online!
With the convenient and reliable service Visafoto provides, you can easily create your Portugal passport photo from the comfort of your home. Simply upload your digital photo, and Visafoto will ensure it meets all the requirements, including size, format, background, pose, and lighting.
You'll have a compliant Portugal passport photo ready for your application in just a few clicks, eliminating the hassle of visiting a photo studio. Trust Visafoto for a quick, convenient, and high-quality solution to your ID photo needs.
Take an image with a smartphone or camera against any background, upload it here and instantly get a professional photo for your visa, passport or ID.
Source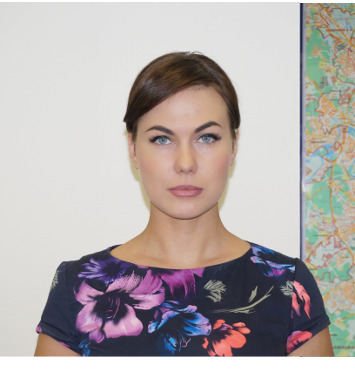 Result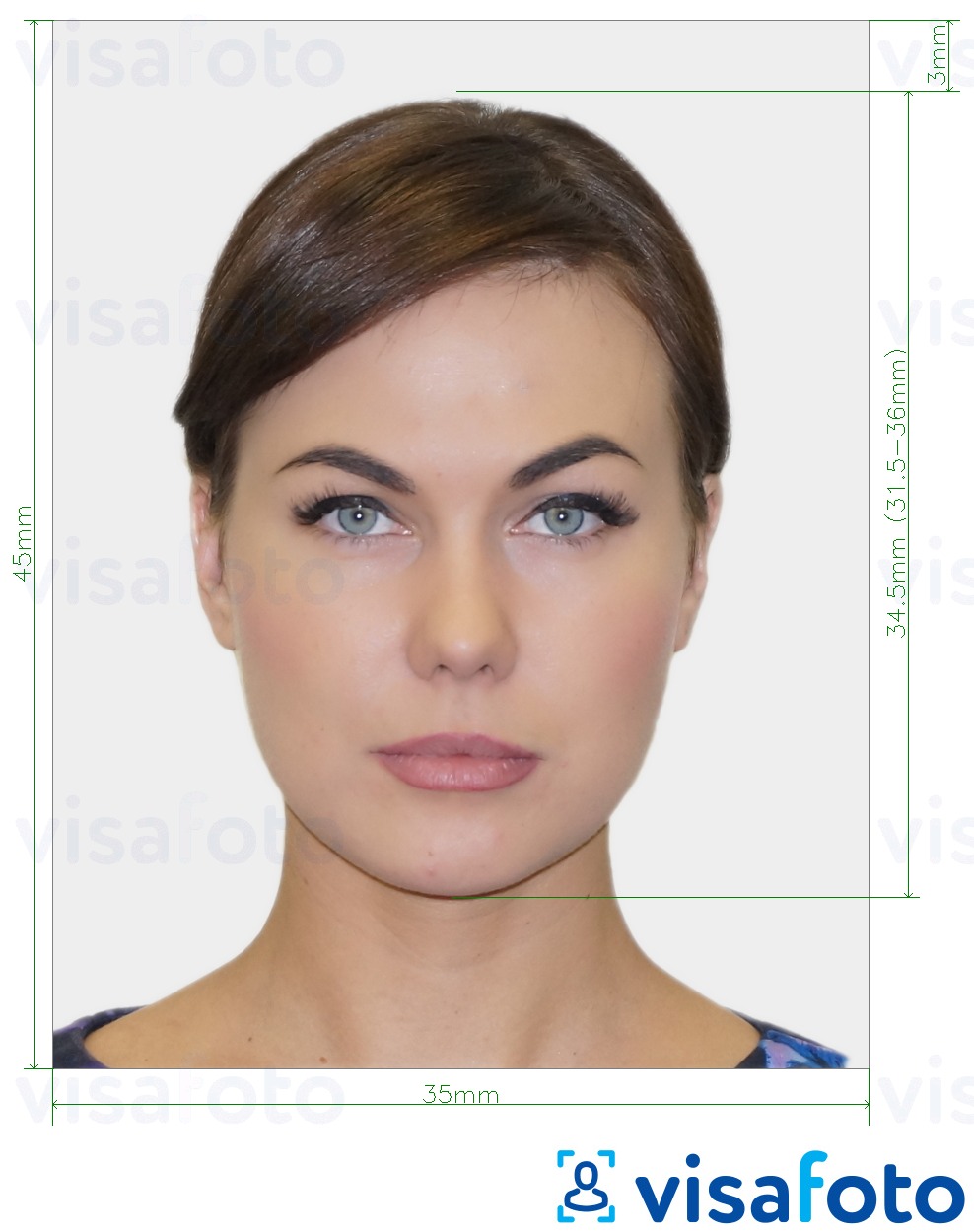 First, take a photo of yours under daylight like this one: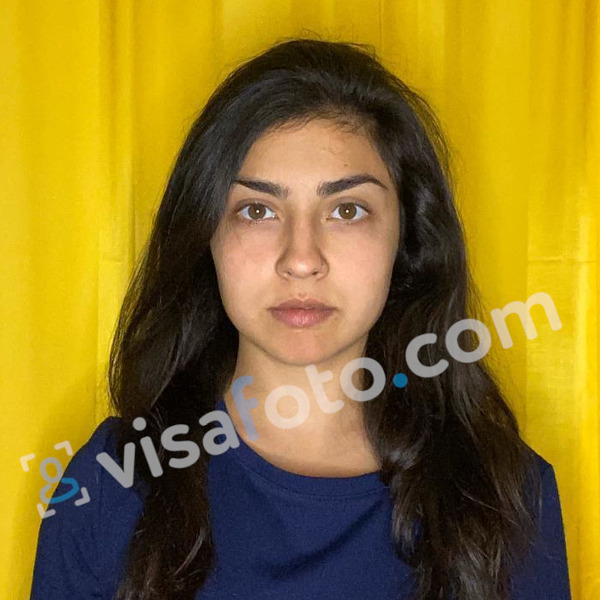 You will have two types of photos: a digital one for electronic applications and another one suitable for printing.
Here they are:
Visafoto provides a 100% guarantee of the quality of services. If your passport photo processed at Visafoto is not accepted, we will replace it free of charge or grant a full refund. Contact our support in case of any issues.
How to print a passport photo at home?
Visafoto will provide a template to print on 10x15 centimeter paper (standard postcard size). There are four individual photos on one printout. Use a color printer or visit a nearby copying center, such as:
FNAC is a famous electronics and entertainment retailer in Portugal. Many FNAC stores have dedicated printing stations where you can print your photos in various sizes, including 10x15 cm.
Staples: an office supply retailer. They have printing centers in select locations.
Copyshop: a chain of printing and copying stores across Portugal.
How to take a perfect passport photo at home: tips
Taking a perfect passport photo at home can be achieved with a few simple tips. Here's how:
Find a well-lit area: Natural light is ideal, so position yourself near a window. Avoid harsh shadows or bright glares on your face;
Keep your face relaxed and your mouth closed. Avoid smiling, frowning, or any exaggerated facial expressions;
Position yourself directly facing the camera, with your head straight and shoulders squared. Avoid tilting or turning your head;
Ensure your eyes are open, visible, and looking directly at the camera. Glasses can be worn as long as no glare and your eyes are visible.
To maintain stability and avoid camera shake, it can be useful to use a tripod or prop your phone or camera on a stable surface;
Capture several photos to have options to choose from. This increases the likelihood of getting a photo that meets all the requirements;
If needed, use photo editing software to resize or crop the image according to the specified dimensions, or use a specialized resource like Visafoto to do this task for you. If you do edit yourself, note that excessive editing or alterations may invalidate the photo.
Portugal passport photo: matte or glossy?
For the Portugal passport photo, it is recommended to use matte photo paper. A matte finish reduces glare and reflections, ensuring the photo is clear and easy to view. It also helps to prevent any smudging or fingerprints on the photo, which could affect its quality.