Portugal Residence Permit
Portugal is known for its proximity to the ocean and mountains, beautiful architecture, low crime rate, and the cheerful local population. Compared to other Western European countries, you can live in Portugal on a moderate budget and still enjoy a high level of social infrastructure. In this article, we will talk about how to get a residence permit in Portugal and what grounds it is possible.
Table of contents
Portugal Residence Permit: benefits
What does a residence permit for Portugal provide? It is a document that allows:
Reside legally in the country;
Work and study;
To conduct business;
The option to bring over other relatives;
Use medical services;
Obtain a Permanent Resident status after 5 years.
The most livable cities in Portugal are Lisbon, Cascais, Sintra, Oeiras, and Setubal.
How to get a residence permit in Portugal?
It is possible to obtain a residence permit in Portugal on general grounds. To do this, a person must enter the country on a resident visa and personally submit a residence permit application . It will be required to confirm that he has his own or rented housing in this country, as well as a sufficient level of income. The minimum threshold is 635 euros per month.
There are regulated rules for obtaining a residence permit in Portugal. The grounds are as follows:
Study. Students who plan to study in Portugal are entitled to apply for a residence permit;
Work. To obtain a residence permit in Portugal, you must have an employment contract with an employer based in Portugal, for a period of 4 months or more;
Family reunification can be obtained by family members of persons who already have a residence permit in Portugal. It is possible to reunite with spouse, brother or sister, children, elderly parents. It is important that family members must be financially dependent on the applicant;
On the basis of marriage. The spouse of a Portuguese citizen can obtain a residence permit. However, the migration service closely monitors such cases and thoroughly checks whether the marriage is not fictitious;
Residence permit in Portugal for the financially independent. A person can obtain a residence permit without the above grounds, but with passive income and housing in Portugal. On the bank account must be a minimum of 7620 euros;
Golden visa, or residence permit of Portugal for investment. The applicant must invest a minimum of 250,000 euros in the economic development of the country. For investors there is a simplified procedure for obtaining a residence permit. With a golden visa s/he can enter most European countries without a visa. In this case, no resident visa is required. It takes 4-6 months to obtain a gold visa. A very convenient option for those who have money to spare. The most frequent investments in Portugal are in real estate, business, venture capital funds.
Documents required for a Portugal residence permit application
Depending on the conditions of the move, different documents need to be provided to SEF. An average documentation list looks like this:
An application form;
Valid passport;
Travel insurance for 4 months with a minimum amount of 30,000 euros;
Bank statement for 6 months;
Proof of ownership or rental property.
Other documents may also be required: for example, a certificate of criminal record, proof of income, a contract with a future employer or a document confirming enrollment in higher education - all depends on the reason for the move.
Portugal residence permit photo requirements
The criteria for a Portugal residence permit picture are as follows:
The residence permit photo size is 45 x 35 mm;
Distance from chin to top of head - 30 mm;
You must look straight into the camera, do not blink;
The potrait must be in full-face;
The background must be white;
The picture must be in color;
Headwear is only allowed for religious beliefs;
Women must not wear a lot of accessories or flashy makeup. Glasses in the photo of the residence permit are allowed only if the applicant wears them to improve vision.
Here is an example: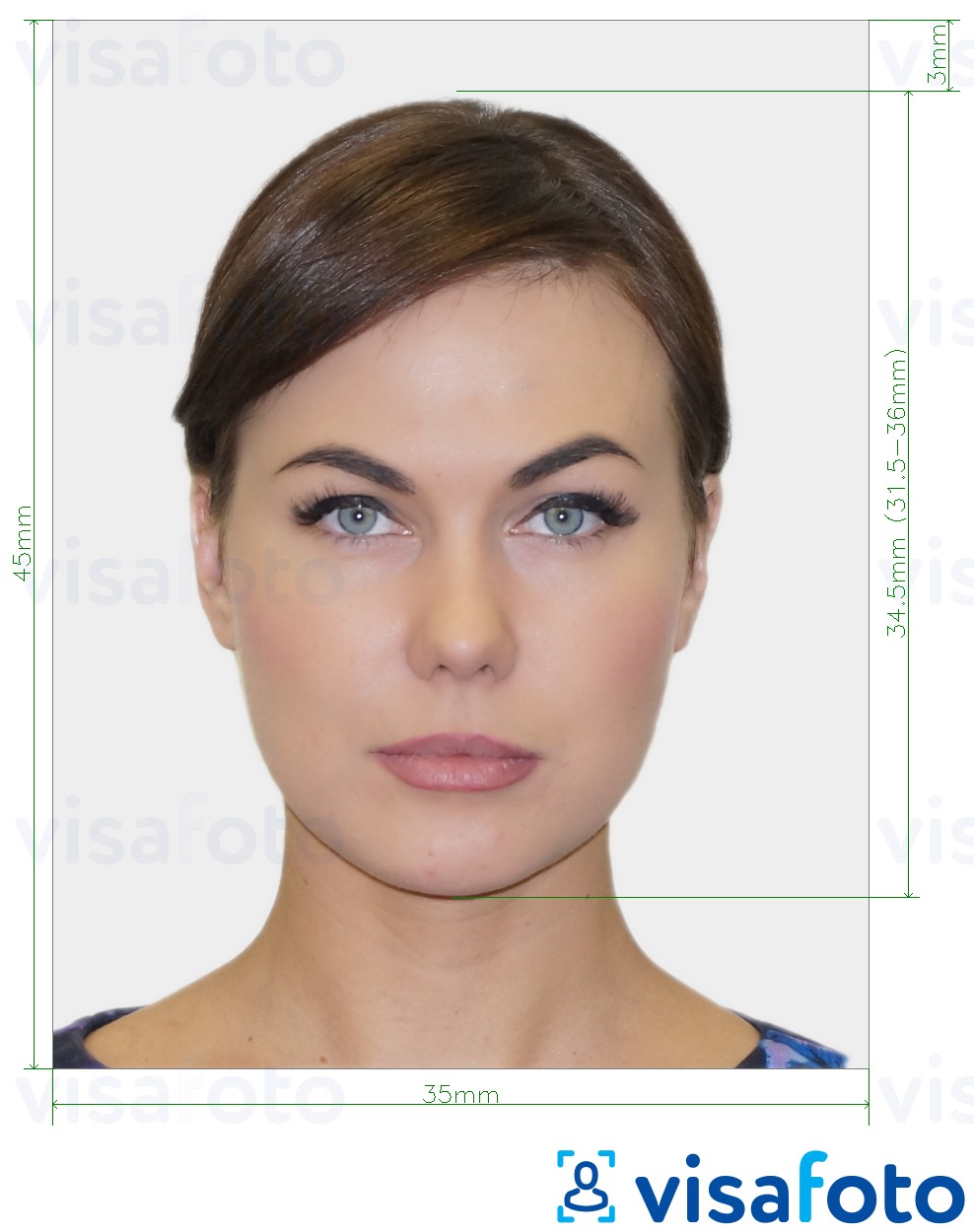 If the photo does not meet official requirements, it can be a reason for rejection and cause a delay in the processing of the visa for entry into Portugal. Therefore, it is important to take a photo according to all the criteria.
Get an instant photo for Portugal residence permit online!
The Visafoto service has been around since 2013 and helps a multitude of applicants for passports, residence permits, driver's licenses and other documents take ID photos that meet the requirements. Using the service is easy:
Take your picture against any background, respecting the dress code requirements. Make sure the lighting is even and bright;
Upload your picture to the program;
Download a retouched image that you can use for your online submission. You can also print it out.
Take an image with a smartphone or camera against any background, upload it here and instantly get a professional photo for your visa, passport or ID.
Source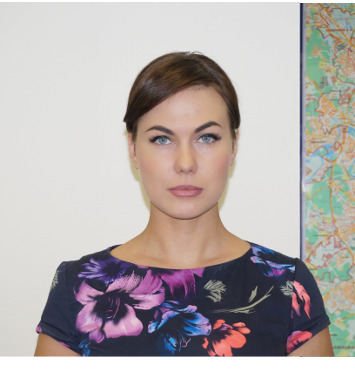 Result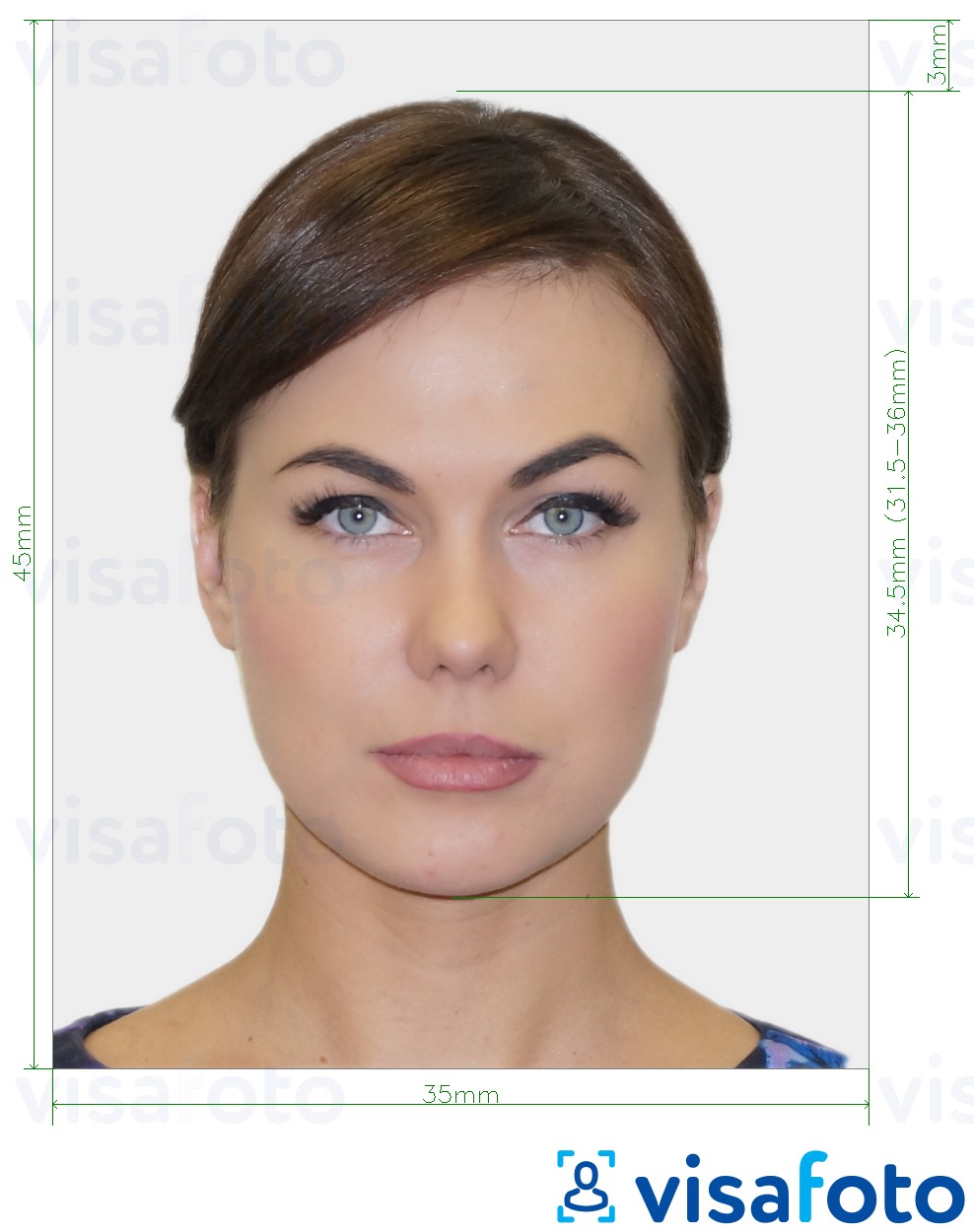 First, take a photo of yours under daylight like this one: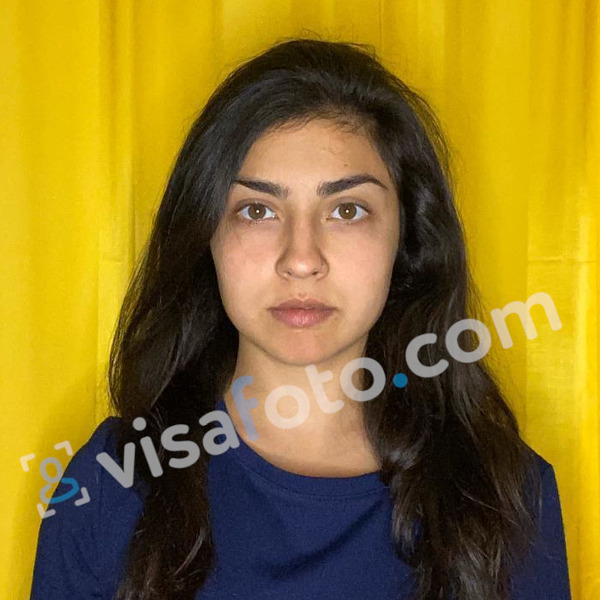 You will have two types of photos: a digital one for electronic applications and another one suitable for printing.
Here they are:
We wish you good luck in applying for a residence permit in Portugal!