Portugal Residency Application Guide
Portugal has emerged as a sought-after destination for individuals seeking a high quality of life, a vibrant culture, and excellent business opportunities.
This comprehensive guide will navigate the intricacies of the Portugal residency application process, offering invaluable insights and practical advice.
Table of contents
Portugal residency programs
Portugal offers several residency programs that cater to different purposes and individuals needs. In general, the main ones include:
Golden Visa Program. Applicants can choose from various investment options, such as real estate, job creation, capital transfer, or scientific research;
Non-Habitual Resident (NHR) Scheme: Designed to attract skilled professionals and retirees, the NHR scheme offers tax benefits to individuals who become tax residents in Portugal. It provides favorable tax rates for certain types of income, such as pensions and foreign-sourced income;
D7 Visa: The D7 visa is intended for individuals who can provide sufficient means to support themselves financially in Portugal. It is suitable for those with passive income, such as retirees or individuals with investment returns;
Startup visa: This program aims to attract foreign entrepreneurs who wish to develop innovative projects in Portugal;
Entrepreneur visa: Similar to the Startup Visa, the Entrepreneur Visa targets foreign entrepreneurs but with a broader scope;
Family Reunification: applies to spouses, children, and dependent relatives, facilitating reunification.
Where to apply for residency in Portugal?
Before applying for a permit, you first need a residency visa (type D), which allows you to enter Portugal to gain a residency permit. You should apply for a long-term residency visa from your home country or a country where you legally reside. Once you have a visa, you can freely enter Portugal and apply for your residency permit.
When obtaining a residency in Portugal, there are different entities where you can submit your application, depending on the specific program or pathway you choose. Here are some common avenues to consider:
SEF (Serviço de Estrangeiros e Fronteiras): If you are applying for a residence permit through various programs, such as the Golden Visa or Non-Habitual Resident (NHR) scheme, you will need to submit your application to SEF.
Local Town Hall (Câmara Municipal): In some cases, if you are applying for residency based on family reunification or a specific local program, you may need to visit the Town Hall (Câmara Municipal) in your intended place of residence.
Documents required for Portugal residency application
In general, here are the documents needed to apply for a residency permit:
Valid passport;
Two recent passport sized pictures fulfilling photo requirements;
Application form (when initially applying for your residency visa).
Valid residence visa;
Evidence of sufficient financial means;
Proof of accommodation in Portugal;
Health insurance or coverage from National Health Service;
Family certificate (if applicable);
Criminal certificate;
Parental consent (if applicable);
Employment contract.
Note that the requirements may differ depending on the reason you're applying for a residency permit.
Portugal residency photo requirements
Make sure the photos you use for the application fulfill the following
The required photo size is 35 mm in width and 45 mm in height;
The background must be uniformly light;
The photo resolution must be 600 dpi;
The height of your head (from the chin to the crown) in the picture must occupy about 75%;
Your eyes must be open and looking straight at the camera;
Eyeglasses are only allowed for medical purposes. In this case, you must provide a letter from a registered medical practitioner stating the reason. The frame must not obscure your face;
If you usually wear religious headwear, it is allowed to wear it in the photo. It must not obscure facial features or edges;
Accessories must not cover any facial features and not produce glares in the photo;
The picture must have good contrast and lighting, with no dramatic shadows nor blurs, or pixelated parts;
The picture must not be retouched, it may not have red eyes or glares;
When submitting an online application for a newborn, you must attach a digital photo in PDF, PNG, JPG, or JPEG format. The child does not have to keep a neutral expression on the ID photo, but the facial features must be clearly distinguishable.
Here is an example: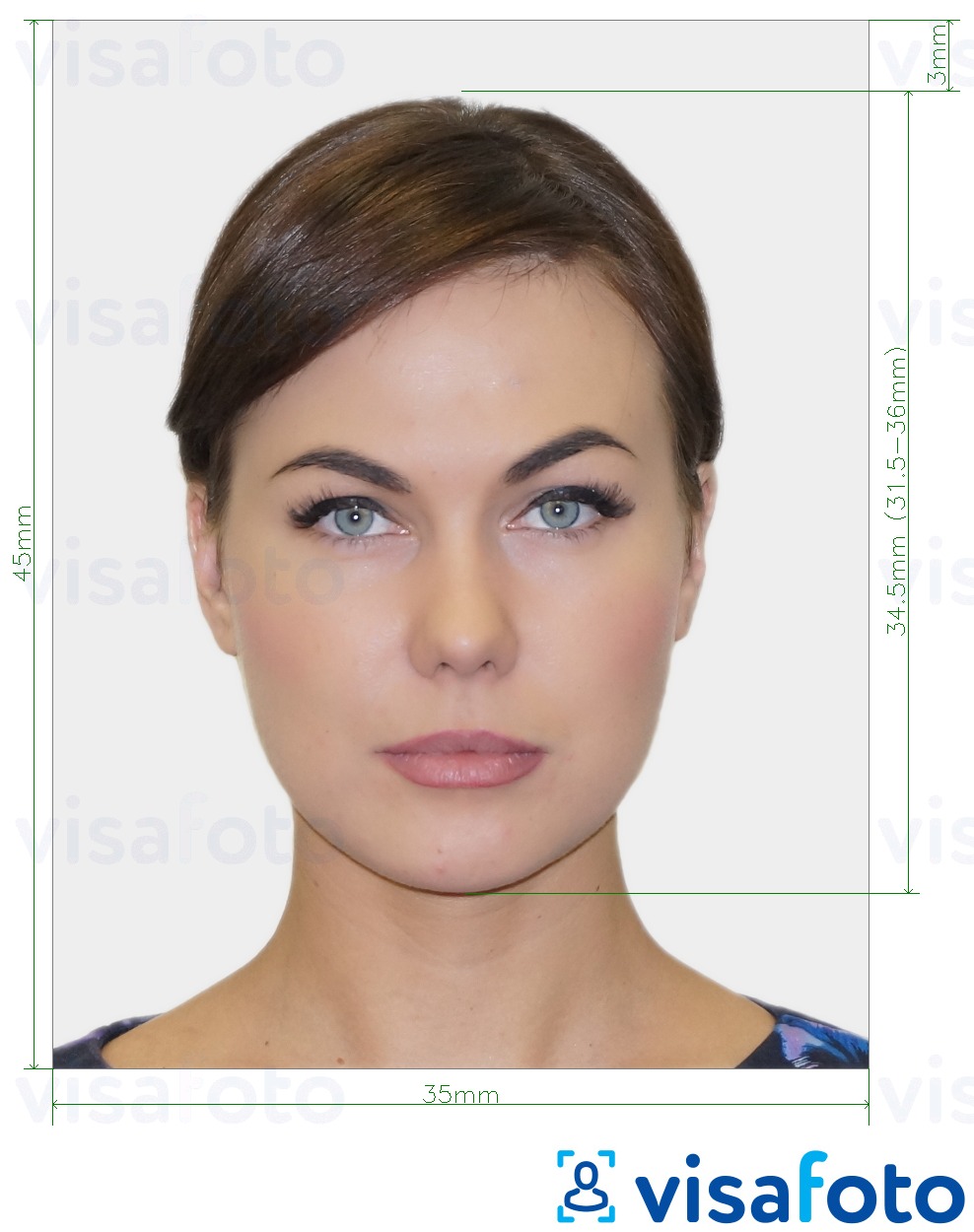 Get a photo for your residency application online!
Settling in a new country can be complicated, and making that process smoother can take some of that burden off your shoulder. One of the places you can do that is by using a professional online photo editor to ensure your Portugal residency application photo fulfills all the requirements, ensuring compliance.
We recommend using Visafoto, an online photo editor adjusting photographs for various documents worldwide since 2013. It will make sure your photo fulfills all the requirements needed.
Just take a picture of yourself following the guidelines stated above. Don't worry about the size, background, positions, and proportions: Visafoto will care for the rest!
Take an image with a smartphone or camera against any background, upload it here, and instantly get a professional photo for your visa, passport, or ID.
Take an image with a smartphone or camera against any background, upload it here and instantly get a professional photo for your visa, passport or ID.
Source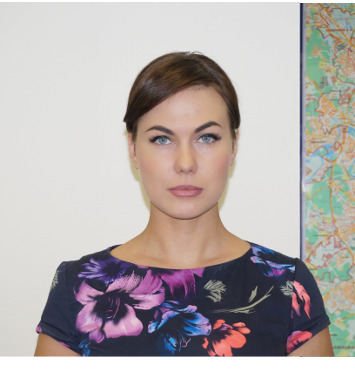 Result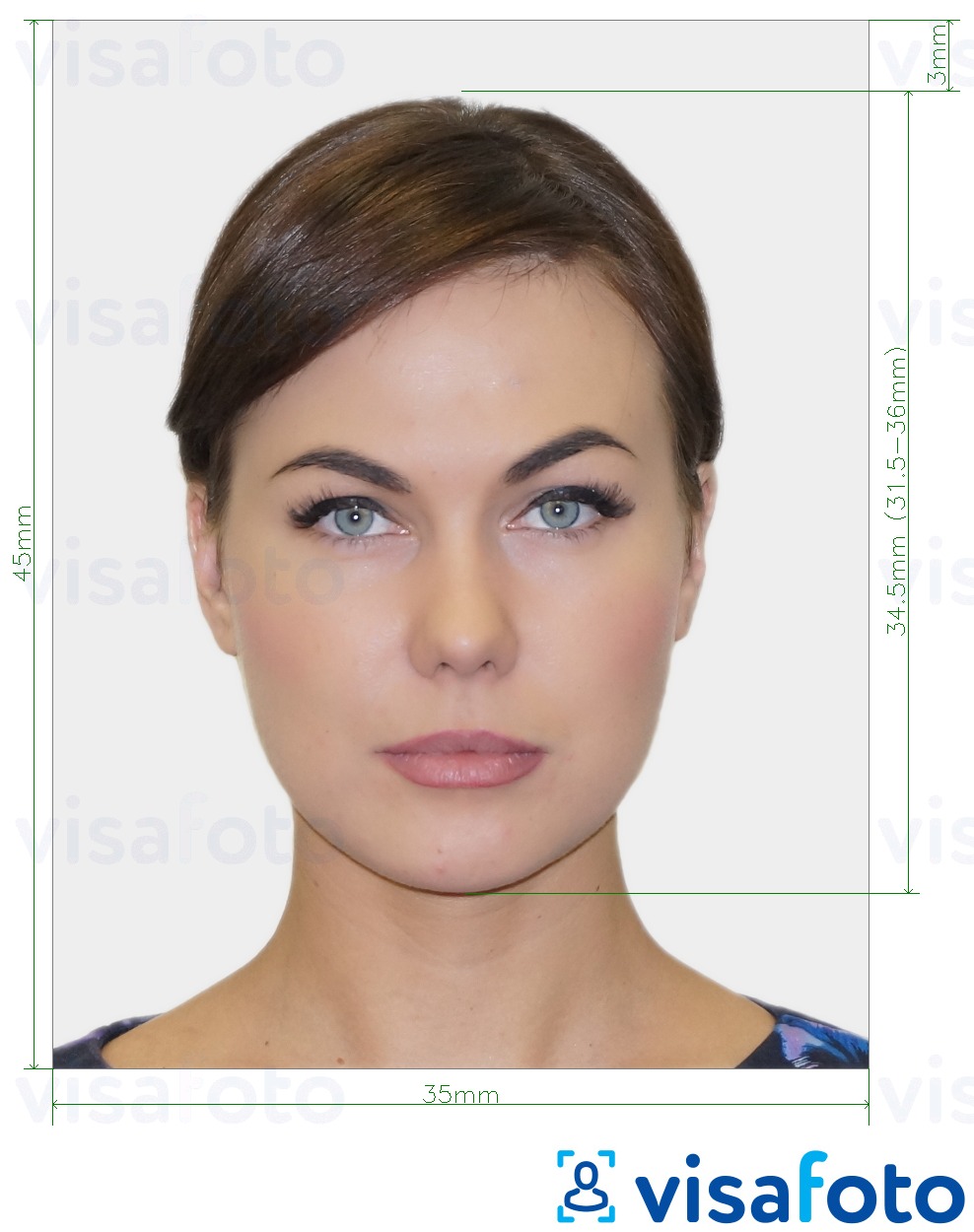 First, take a photo of yours under daylight like this one: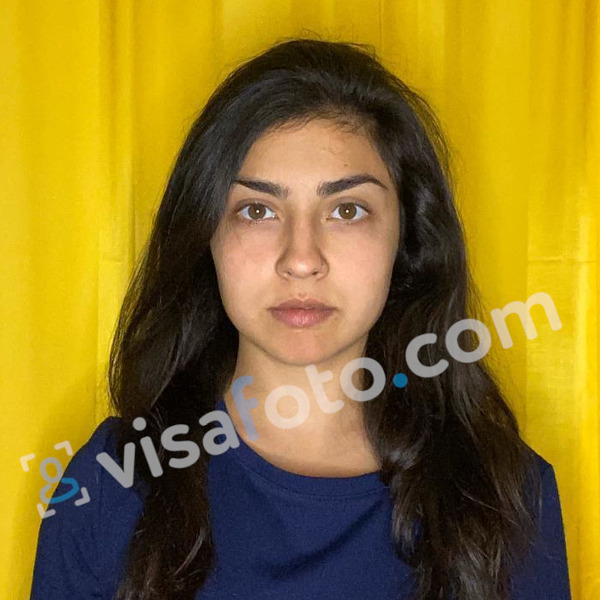 You will have two types of photos: a digital one for electronic applications and another one suitable for printing.
Here they are:
Portugal residency application costs
The Portugal residence permit incurs an initial cost of €84. Additionally, renewal fees vary based on the specific type of residence permit you hold.
Portugal residency renewal
Once your residency permit's validity runs out, if you want to continue your residency in Portugal, you may have to renew it. You can renew it through SEF, whether offline at their office or online.