Singapore Work Pass Guidelines
As is the norm in many countries, foreigners need a visa to work in Singapore legally. Check below the official rules for obtaining a Singaporean work permit (the so-called Work Pass).
Table of contents
Singapore work visa policy
All foreigners who intend to work in Singapore must have a fitting work pass, also known as a work visa. Singaporean employers who engage with foreigners to hire their workers must ensure they have a valid permit.
Singapore work visa types
Based on the type of work that the foreigner does, these are the available visa types:
Professionals:

Employment Pass: for foreign professionals, managers, and executives who earn a minimum of $5,000 a month;
EntrePass: for foreign entrepreneurs who are keen to start and operate a venture-backed or innovative tech business in Singapore;
Personalized Employment Pass: for high-earning professionals who already hold Employment Pass or overseas foreign professionals. Visa holders of this type have more flexibility as they are not tied to one employer;
Overseas Networks & Expertise Pass: for top talents in various fields: business, arts and culture, sports, and STEM, including academia and research.

Skilled and semi-skilled workers:

S Pass: for skilled workers who earn a minimum of $3,000 a month;
Work Permit for migrant workers: for semi-skilled migrant workers in the construction, manufacturing, marine shipyard, process or services sector;
Work Permit for migrant domestic workers;
Work Permit for confinement nannies from Malaysia to work in Singapore for up to 16 weeks starting from the birth of the employer's child;
Work Permit for performing artists, for performances in public entertainment outlets such as bars, hotels, and nightclubs.

Trainees and students:

Training Employment Pass: for foreign professionals to undergo practical training, with minimum earnings of $3,000 a month;
Work Holiday Pass (under the Work Holiday Programme): for students and graduates aged between 18 and 25 to work and take a holiday in Singapore for 6 months;
Work Holiday Pass (under the Work and Holiday Visa Programme): for Australian students and graduates aged between 18 and 30 to work and take a holiday in Singapore for a year;
Training Work Permit: for semi-skilled foreign trainees or students to undergo practical training in Singapore for up to 6 months.
Singapore work visa requirements
Each type of visa has its own set of requirements, but in general, they must have a working contract with a Singaporean employer, which usually serves as the basis of the type of visa they're applying.
In general, the applicant must:
Hold a valid passport and be able to present it for application and stamping;
Fill out the visa forms and apply correctly;
Be at least 18 years of age;
Be qualified for the role;
Have a valid work contract that fits the criteria set by Singaporean labour policies;
Only work within the range defined in their contract.
Singapore work visa age limit
The minimum age requirement for foreign workers is 18 years old, and the maximum is 50 for most nationalities and 58 for Malaysians.
Singapore work visa application
As is common in other countries, in Singapore, the work visa application process is mostly done by the employer. Steps for employers are as follows:
Submission of the application;
Preparing for the worker's arrival;
Getting the permit issued.
Then, if necessary, the worker completes the ordeal by registering their photo and fingerprints.
Therefore, future employees must cooperate with their employers and provide the necessary documents.
Singapore visa photo requirements
The following are Singapore visa photo parameters:
Photo size: 35 mm in width and 45 mm in height, or 400X514 pixels for online applications through e-Service;
The photo background must be plain white;
Your face in the picture must occupy about 80% of the photo;
In the case of online applications, the file format must be JPG, and the file size must not be larger than 60 KB;
If you need to apply a printed photo, the paper must be matte or semi-matte;
The brightness of the photo must be even, and there must not be harsh shadows. The picture must be well contrasted;
The image must be of good quality, not blurred nor pixelated;
Your whole head and shoulders must be visible in the picture;
The photo must be new, no older than three months;
Your eyes must look straight into the camera, and your facial expression must be neutral with your mouth closed;
You may use eyeglasses if you do use them daily, but they may not obscure your face, the lens may not be tinted or reflect glares to the camera;
Do not use coloured contact lenses;
Use of religious headdresses such as the hijab is allowed, but it may not obscure facial features in any way. The religious headwear must contrast with the background;
The picture may not be flipped or retouched.
Here is an example of a Singaporean visa photo: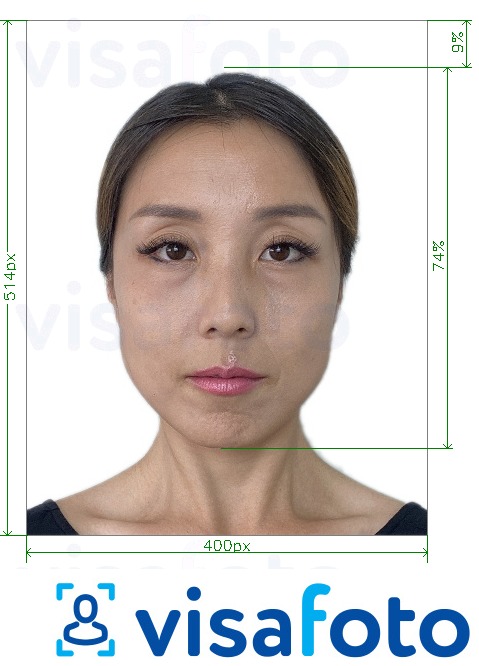 Singapore visa photo editor online
According to the Singaporean Immigration & Checkpoints Authority, low-quality photos or photos that do not fulfil requirements may cause delays to your application. This is because your image is needed to identify you on these documents, so it must be clear and standardized. To avoid problems with your application, enter Singapore on time, and start your dream work on time. Ensure your picture is up to par according to all the guidelines.
One of the easiest ways to do that is with Visafoto, an online professional photo editing service that has been adjusting pictures for documents worldwide since 2013. Using Visafoto will get application pictures that 100% satisfy the parameters.
If you need to submit a paper photo, Visafoto can also provide you with a template of four pictures, ready to print: not just a digital image!
Just take a picture of yourself following the posing and dress code instructions above, under good lighting. Then, upload it to our tool below.
Take an image with a smartphone or camera against any background, upload it here and instantly get a professional photo for your visa, passport or ID.
Source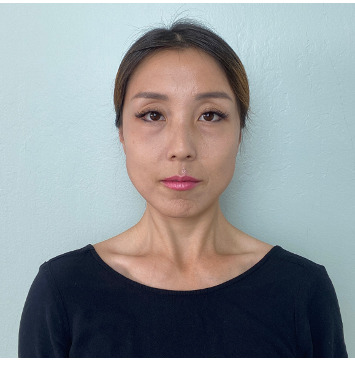 Result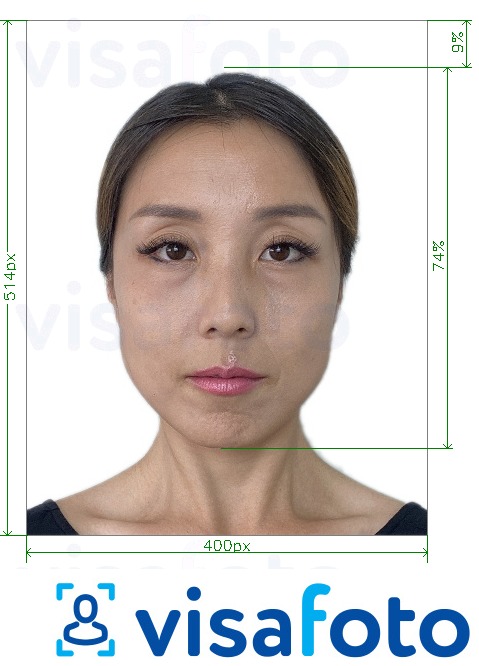 Take an image with a smartphone or camera against any background, upload it here, and instantly get a professional photo for your visa, passport, or ID: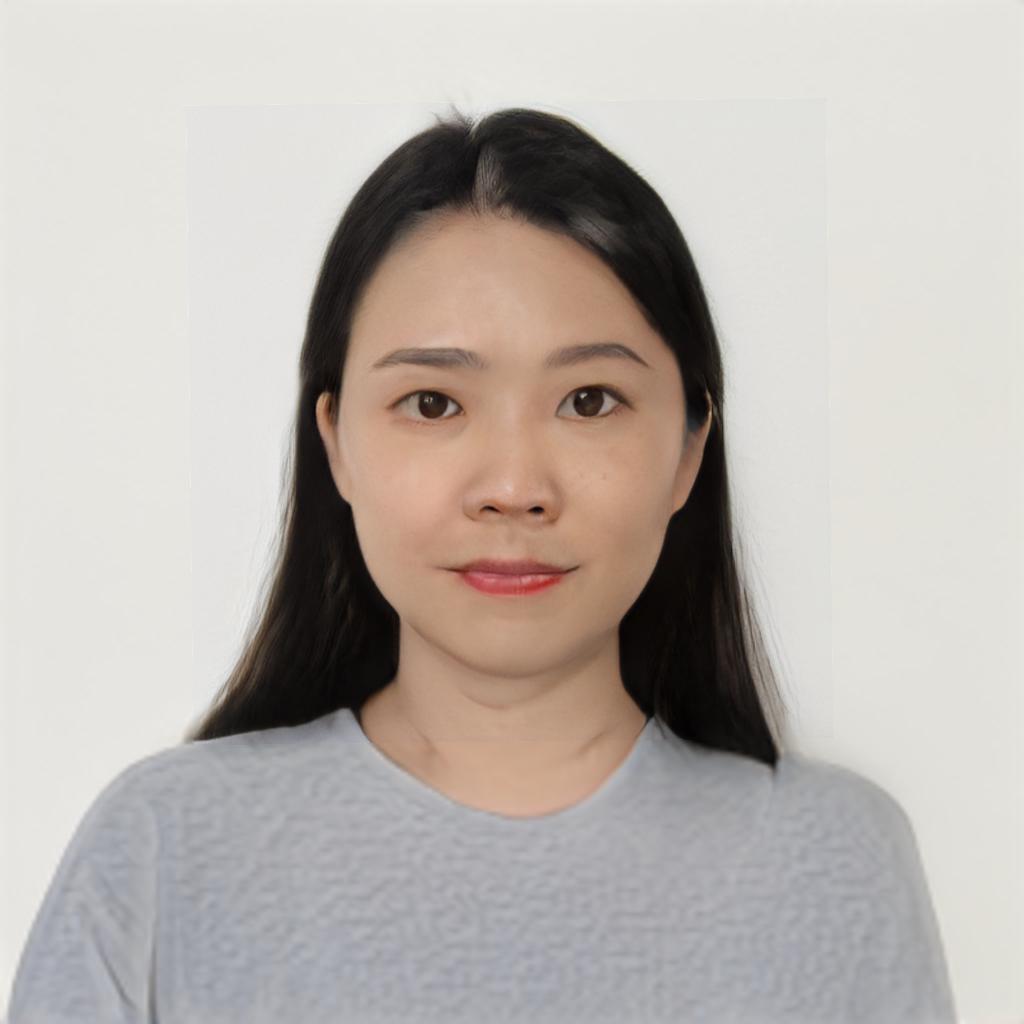 You will get 2 types of photos: for online submission and for printing on 4x6" paper:
Singapore work visa fee
The application fee for the Singapore work permit is $35, and the issuance fee is also $35.
Singapore work visa processing time
It takes about 15 working days to get one's work pass processed after the application is received. However, the exact processing time of each application depends on the workload of the processing office.
Singapore work visa validity and renewal
Singaporean work passes are usually valid for 2 years, but they can also last for a shorter time if that is stated on the work contract.
Work passes can be renewed 7 to 12 weeks before expiry. Like fresh applications, this is also done by the employer, taking into account that all the working conditions and requirements are satisfied.