K-ETA (Korea Electronic Travel Authorization) Guidelines
While South Korea opens its borders to citizens of various countries to enter without a visa, it still requires such visitors to register before traveling. This is done through the K-ETA system. In this article, we will break down the basics of K-ETA and share some tips on it.
Table of contents
What is K-ETA?
The K-ETA is not a visa but an electronic travel authorization that eligible foreigners must obtain before entering Korea. Such visitors must apply for their K-ETA at least 72 hours before departure.
K-ETA eligibility
Foreign citizens who need the K-ETA to enter South Korea are the ones who are eligible for visits without a visa. There are more than a hundred countries all across the globe with varying periods of stay under this policy. However, pay attention to updates relating to COVID restrictions, as some countries may be suspended from the system.
K-ETA application process
Here is the process of applying for this travel authorization:
Start your application at least 72 hours prior to boarding your flight or ship on the official site;
Enter your email address, passport information, and other needed details. Fill out the data correctly and truthfully. Failure to do so may result in rejection;
Pay for the application;
Wait for your application to be assessed;
Check your application results and receive your travel authorization.
K-ETA cost
It costs 10,000 KRW to apply for K-ETA, equivalent to approximately $9-10. This excludes possible additional fees, such as ones that agents may charge you if you apply through one. This application fee is not refundable whether your application is accepted or not.
K-ETA validity
The travel authorization is valid for 2 years from the date your application is approved. If there are any changes to your travel or identity details that are relevant to the application, even though your K-ETA is not yet expired, you will still need to reapply on time, as your K-ETA has to show the most actual information and is processed based on the most relevant information about you.
K-ETA processing time
K-ETA applications are usually processed within 24 hours. However, to avoid possible problems, it is recommended to apply earlier as mentioned in the previous section.
K-ETA photo requirements
As you are applying electronically, you must upload a digital photo. Your image must fulfill these criteria:
File format: JPG/JPEG;
File size must be lower than 100KB;
Photo dimension must be less than 700x700 pixels;
Besides such technicalities, make sure of these parameters as well:
Your head must be centred in the photo, and part of your shoulders and upper chest must be visible;
Your face and facial features must be discernible in the picture;
No distortions and digital enhancements are allowed;
Keep your facial expression neutral and look straight into the camera;
Glasses with tinted lenses or thick frames are not allowed;
No head accessories or gear are permittxed except for religious or medical reasons. Your face must be fully visible in the photo.
Here is an example: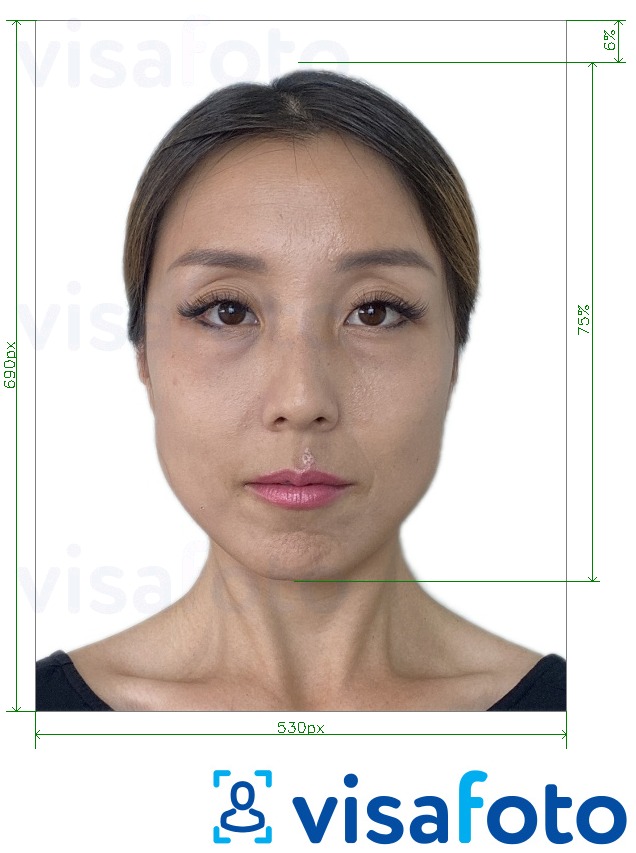 Entering South Korea without a visa is a breath of fresh air and applying for this travel authorization is not complicated, but don't let that make you slip up with your documents. Ensure your photo is up to par to ensure a smooth application process, especially as fees are not refundable if your application is rejected.
Take an image with a smartphone or camera against any background, upload it here and instantly get a professional photo for your visa, passport or ID.
Source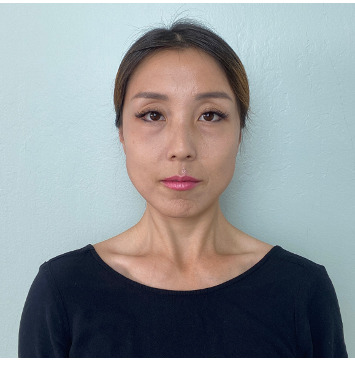 Result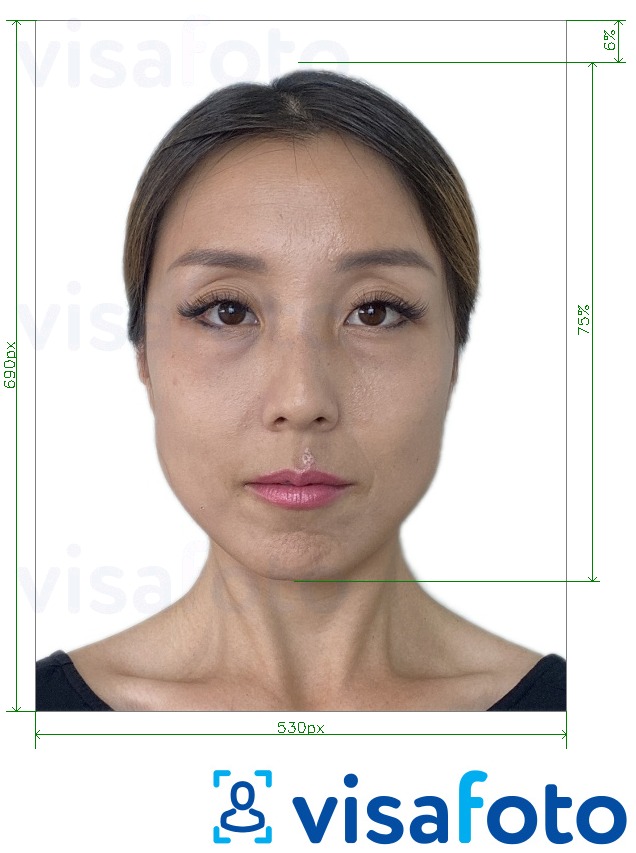 To ensure your photos are up to par, we recommend using Visafoto, an online photo editor that has been adjusting photographs for various documents worldwide since 2013. It will make sure your photo fulfills all the requirements needed.
Just take a picture of yourself following the guidelines stated above. Don't worry about the size, background, positions, and proportions: Visafoto will take care of the rest!
Take an image with a smartphone or camera against any background, upload it here, and instantly get a professional photo for your visa, passport, or ID.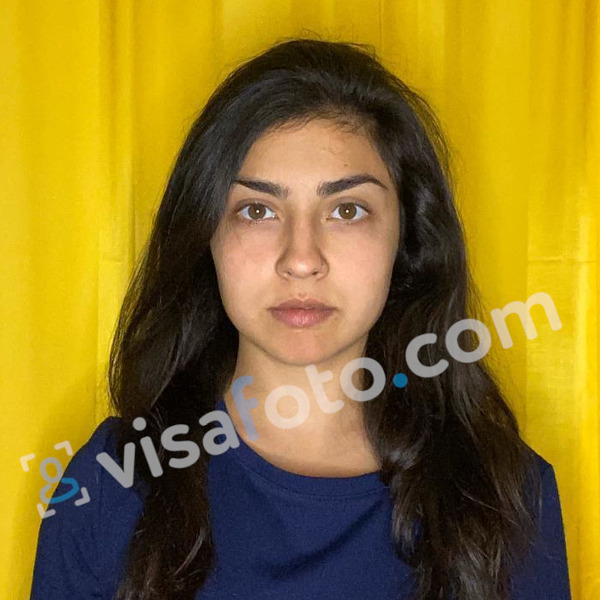 You will have a digital photo for electronic application which meets all the requirements: