The New Residence Card in South Korea: Application And Photo
The Korean Residence Card, formerly an Alien Registration Card, is a mandatory document for all foreign expats residing in South Korea for over 90 days.
With its crucial role in various aspects of daily life, such as accessing services and establishing one's lawful presence, understanding the application process for the Residence Card is essential for foreigners in South Korea.
Table of contents
New South Korea Residence Card: rules
The Residence Card is a Korean national identification card for foreigners, needed for identification and social security. It is a mandatory requirement for accessing various services such as cell phone plans, internet, banking, and health insurance.
In response to criticism regarding the negative implications of the term "alien," the Ministry of Justice has addressed the concern by revising the card's name. The previous "Alien Registration Card" has been replaced with a more neutral and inclusive term, henceforth referred to as the "Residence Card", or KOR.
It is an ID encompassing essential personal information, including an assigned registration number. When pursuing employment opportunities, this number is required for tax assessment purposes. Similarly, the bank would require this registration number if you wish to open a bank account in Korea. Moreover, when seeking medical services, the hospital relies on this number to verify your coverage under the National Health Insurance (NHIS).
The front side of the Korean residence card displays additional pertinent details, such as your last name, first name, country of origin, and visa category. On the reverse side, you will find information regarding the duration of your stay, including the expiration date of your visa, along with your current residential address.
The residence card allows you to leave and re-enter South Korea as long as it is within your visa's validity period.
Who must obtain the Residence Card in South Korea?
Except for individuals holding tourist visas, all foreigners planning to stay in South Korea for a period exceeding 90 days must register and apply for a Residence Card. However, those with A-1, A-2, and A-3 visas are exempt from this obligation.
The terms and requirements to apply for a residence card may change depending on the visa type, but the card itself is not divided into your visa or stay purposes.
How to apply for a Residence Card in South Korea?
If you're eligible and must apply for the card, here are the steps you will need to take
Make a reservation online on the immigration homepage and book a date and time;
Prepare the necessary documents:

Passport;
Application photo;
Application form (available at the immigration office);
Proof of residence;
Application fee: 30,000 KRW (for Residence Card pick-up in person) or 33,000 KRW (if you want your Residence Card mailed to you)
Depending on your visa type, additional paperwork may be required.

Bring your documents and reservation to the immigration office on the designated date and time;
Pay the fee using the ATM and submit your paperwork and payment receipt at the designated desk. You will receive a document telling you the day your Residence Card will be ready for pick-up;
The Residence Card processing time takes about a month. When it's ready, pick up your Residence Card at the immigration office or order a mail delivery for an additional fee of 3000 KRW.
Please note that if you move to a new address, you must notify the nearest resident registration centre or the Korean immigration office within 14 days. You will need to provide your residence card and a copy of the new rental contract.
In the event of a change of address, you must notify the nearest resident registration centre (주민센터, juminsenteo) or the Korean immigration office within 14 days of moving by presenting your residence card and a copy of the new rental contract.
South Korea Residence Card photo requirements
Make sure that your application photo is compliant with the following criteria:
The required South Korea Residence photo size is 35x45 mm;
The picture must be in color and taken against a plain white background;
Ensure that there are no shadows or glares on your face;
Maintain a neutral facial expression with your mouth closed. Avoid smiling, frowning, or any exaggerated expressions;
Your face should be directly facing the camera, and your head should be centered within the frame;
If you wear glasses, make sure they do not obstruct your eyes, and there should be no glare or reflections on the lenses;
Generally, headwear is not allowed unless it is worn for religious or medical reasons. In such cases, ensure that your face is fully visible and the headwear does not cast any shadows on your face.
Here is an example: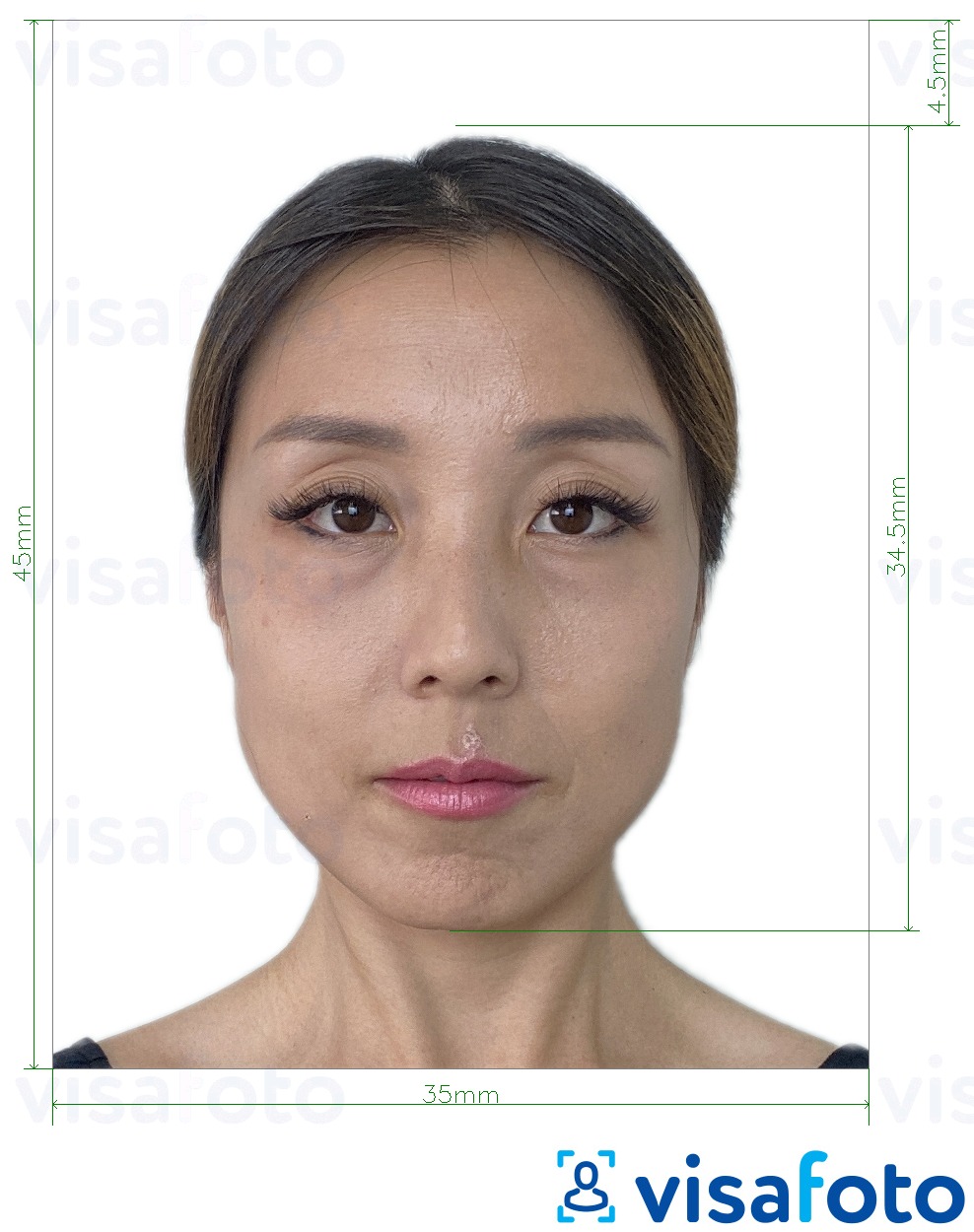 Get a photo for your South Korea Residence Card online!
Save valuable time during your residence application process by conveniently obtaining a professionally captured photo online. Visafoto offers a seamless solution, ensuring that your ID photo meets all the criteria, eliminating the need to visit a traditional photo studio.
Simply capture a photo of yourself and upload it to our tool. No longer will you have to concern yourself with background issues, sizes, or dimensions, as we take care of those technical aspects on your behalf.
To submit documents in person, you must have a printed image. Visafoto provides a convenient template specifically tailored for optimal printing results. Ensure you utilize high-quality photo paper for the best result!
Take an image with a smartphone or camera against any background, upload it here and instantly get a professional photo for your visa, passport or ID.
Source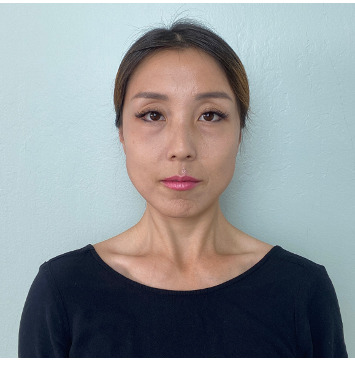 Result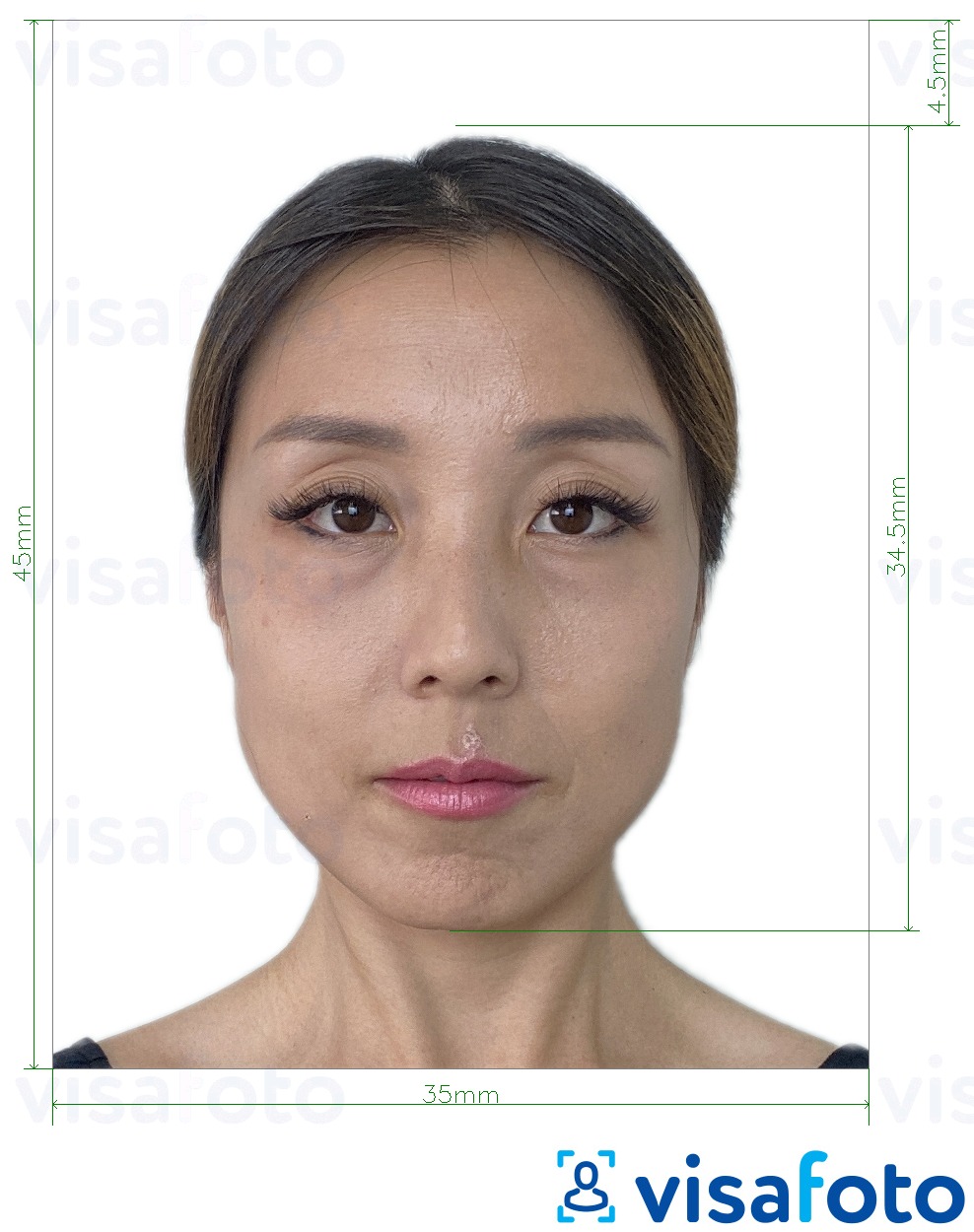 Take an image with a smartphone or camera against any background, upload it here, and instantly get a professional photo for your visa, passport, or ID.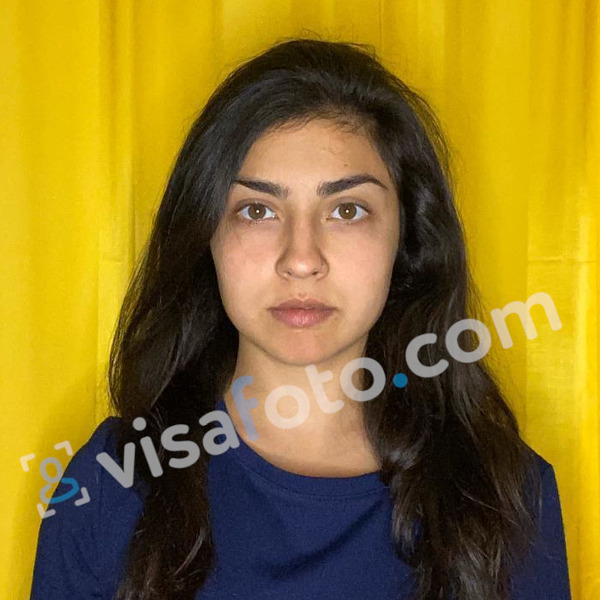 You will have two types of photos: a digital one for electronic applications and another one suitable for printing.
Here they are:
South Korea Residence Card validity
The duration of your Residence Card typically depends on your visa. If you have permanent residency status, your card will be valid for 10 years.