Tajikistan E-Visa Guide
If you're planning to visit Tajikistan, in most cases, you'll need to obtain a visa before your trip. Fortunately, Tajikistan offers an e-Visa option, saving you time and hassle. In this guide, we'll take you through everything you need to know about applying for and obtaining a Tajikistan e-Visa.
Table of contents
Tajikistan e-visa policy
The electronic visa for Tajikistan is available only for tourism purposes. Of course, those who hail from a country with a visa waiver agreement with Tajikistan need not apply. The visa is used for entry through any border crossing into Tajikistan.
Countries eligible to get a Tajikistan visa online
If you're a citizen of a country listed below, you are eligible to apply for a Tajik e-Visa:
EU member states
Albania
Algeria
Andorra
Angola
Antigua and Barbuda
Argentina
Australia
Bahamas
Bahrain
Barbados
Belize
Benin
Bolivia
Bosnia and Herzegovina
Brazil
Brunei
Cabo Verde
Canada
Chile
China
Colombia
Costa Rica
Cuba
Dominica
Dominican Republic
Ecuador
Egypt
El Salvador
Fiji
Grenada
Guatemala
Guyana
Hong Kong
Iceland
India
Indonesia
Iran
Israel
Jamaica
Japan
Jordan
Kuwait
Lebanon
Libya
Liechtenstein
Macau
Malaysia
Maldives
Mauritius
Mexico
Monaco
Mongolia
Montenegro
Morocco
New Zealand
North Macedonia
Norway
Oman
Pakistan
Panama
Papua New Guinea
Paraguay
Peru
Philippines
Qatar
Saint Kitts and Nevis
Saint Lucia
Saint Vincent and the Grenadines
San Marino
Saudi Arabia
Senegal
Serbia
Seychelles
Singapore
South Africa
South Korea
Sri Lanka
Suriname
Switzerland
Taiwan
Thailand
Trinidad and Tobago
Tunisia
Turkey
Turkmenistan
United Arab Emirates
United Kingdom
United States
Uruguay
Vatican City
Venezuela
Vietnam
Yemen
Tajikistan e-visa application process
Applications for the Tajik e-visa are made through the Tajik Ministry of Foreign Affairs official e-visa platform. To do that, follow these simple steps:
Fill out the online application form for the Tajikistan eVisa;
Submit the non-refundable fee required for the eVisa;
Allow up to two working days for the processing of your eVisa. Once processed, the Tajikistan eVisa will be sent to your email address;
Print a copy of the visa and bring it with you on your travels to Tajikistan.
Documents required to apply for a Tajikistan visa online
To apply for a Tajikistan e-Visa, the following documents are typically required:
A passport with at least six months validity remaining beyond the date of entry to Tajikistan;
A scanned color copy of the passport information page;
A recent digital visa application photo;
A valid email address to receive the e-Visa;
A valid means of payment, such as a credit or debit card, to pay the e-Visa processing fee.
Pay attention to the supporting documents listed during applications and supply them accordingly.
Tajikistan visa photo requirements
The photo size must be 50 mm by width and 60 mm by height;
The background must be plain white;
The file size must not exceed 1024 KB;
The image must have adequate brightness and contrast and show natural skin tone;
It should show a close-up of the head and (partial) shoulders;
Your head must be looking straight forward, centered, with a neutral expression and in a clear, sharp focus;
The face (from forehead edge to bottom of chin) should be 70 to 80% of the photo;
The eyes must be open, and no hair obscures the face;
Prescription glasses are allowed but have to be clear and thin-framed and should not
have flash reflection or obscure the eyes;
Head coverings, hair, head-dress or facial ornaments should not hide the face;
The photo must have a plain light background with no other people or objects in the picture;
The lighting must be uniform with no shadows on the face or behind;
Photographs should not have red eyes.
Here's an example of the photo: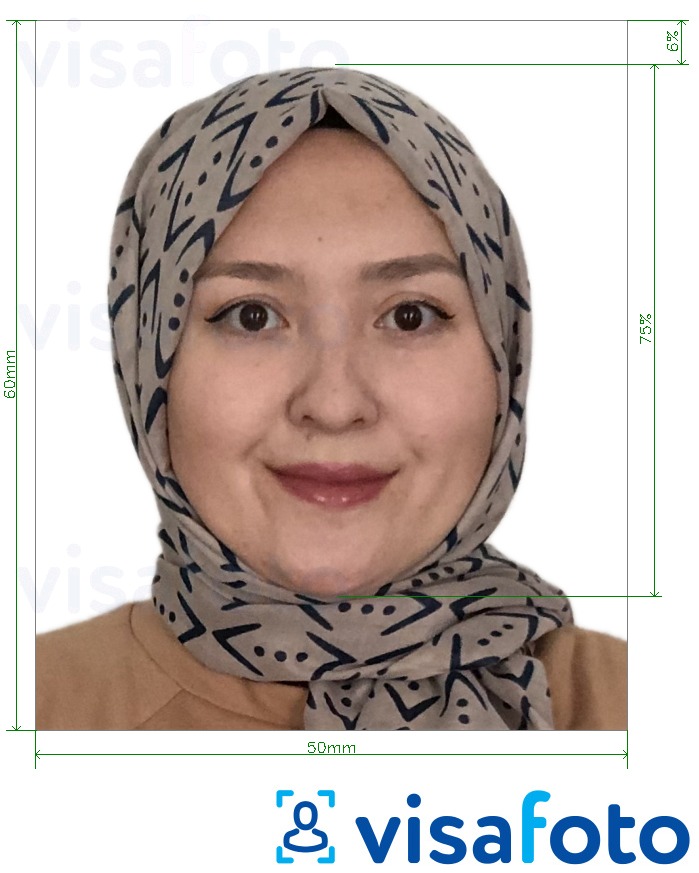 Get a digital Tajikistan visa photo online
With the e-visa policy, getting a permit to enter Tajikistan is now easier than ever. But you can make it even easier and make the process even smoother by getting your photo done professionally online. This way, you minimize the chances of a rejected application.
Using Visafoto, an online photo editor that has been adjusting photographs for various documents worldwide since 2013, you can easily make a compliant digital Tajik e-visa application photo online. It will make sure your image fulfills all the requirements needed.
Just take a picture of yourself following the guidelines stated in the requirements. Don't worry about the size, background, positions, and proportions: Visafoto will handle the technicalities.
Take an image with a smartphone or camera against any background, upload it here and instantly get a professional photo for your visa, passport or ID.
Source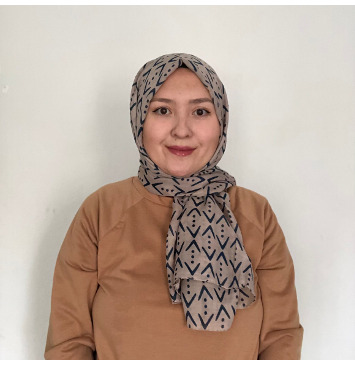 Result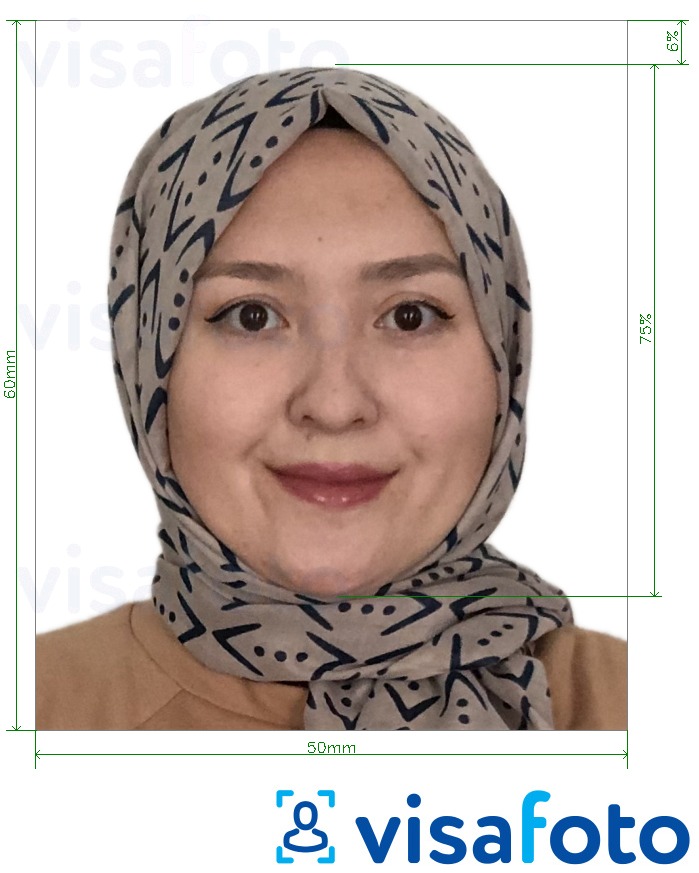 Source photo (example)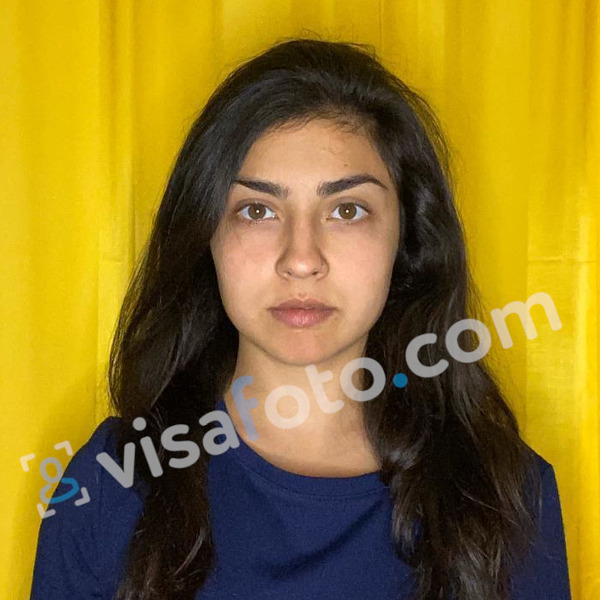 You will get Tajikistan visa photo in two formats: for printing and online submission:
Tajikistan e-visa cost
The fee to apply for a Tajik e-visa is USD 50. If you're also applying for a GBAO permit — which permits entry into and travel within the autonomous region of Gorno-Badakhshan — the fee is USD 70.
Tajikistan e-visa validity
The Tajikistan eVisa permits a maximum stay of 60 days within the country and is issued as a single-entry visa, valid for 90 days from the date of issuance.
Tajikistan e-visa extension
Tajik e-Visas, like the tourist visa in general, currently cannot be extended. You must exit the country and apply for another visa to "extend" your visa.