Turkey E-Visa: Ultimate Guide
Traveling to Turkey has never been easier, thanks to the introduction of the Turkey E-Visa system. This convenient online platform allows travelers to obtain their visas quickly and efficiently, saving them valuable time and effort. This comprehensive guide will delve into all the essential information you need to know about the Turkey E-Visa, including the application process, eligibility criteria, fees, and essential tips to ensure a seamless and enjoyable travel experience.
Table of contents
Who needs a visa for Turkey?
If your country does not have a visa-free agreement with Turkey, you will need a visa to enter, whether electronic or in sticker form. Note that visa-free agreements are usually for a certain period of time, like 30 or 90 days. If your country has a visa-free agreement with Turkey for 30 day-stays, for example, but you are staying for 3 months, you may have to apply for a visa.
Which countries can apply for Turkey visa online
Citizens of the following countries are eligible for Turkish e-visa:
Afghanistan
Algeria
Antigua and Barbuda
Armenia
Australia
Bahamas
Bahrain
Bangladesh
Barbados
Belgium
Bermuda
Bhutan
Cambodia
Canada
Cape Verde
China
Croatia
Dominica
Dominican Republic
East Timor
Egypt
Equatorial Guinea
Estonia
Fiji
Greek Cypriot Administration of Southern Cyprus
Grenada
Haiti
Hong Kong (BN(O))
India
Iraq
Jamaica
Kuwait
Latvia
Libya
Lithuania
Maldives
Malta
Mauritius
Mexico
Nepal
Netherlands
Oman
Pakistan
Palestine
Philippines
Saint Lucia
Saint Vincent and the Grenadines
Saudi Arabia
Senegal
Solomon Islands
South Africa
Spain
Sri Lanka
Suriname
Taiwan
U.S.A
United Arab Emirates
Vanuatu
Vietnam
Yemen
Turkey e-visa categories
The Turkey E-Visa system offers different classes based on the purpose of your visit. Here are the main e-visa categories available:
Touristic E-Visa: the most common type of e-visa, issued for tourism or leisure purposes.
Business E-Visa: for commercial activities such as attending conferences, meetings, or trade exhibitions.
Medical E-Visa: If you are traveling to Turkey for medical purposes, such as receiving specialized healthcare or undergoing a medical procedure, the Medical E-Visa is the appropriate category.
Turkey e-visa application process
To apply for a Turkish e-visa, follow these simple steps:
Visit the official Turkish e-visa portal;
Make your application by filling out the form and uploading the required documents;
Pay for the application by credit or debit card online;
Wait for processing and download your visa. It can be both printed out and shown at the entrance to the country on a digital device.
Documents required to apply for Turkey e-visa
Have these documents with you for application:
Passport valid for at least 5 months from the date of arrival (3 months for Pakistani passport holders);
Email address;
Debit or credit card for payment.
Depending on your nationality, you may have additional Turkey e-Visa requirements, such as accommodation proof, evidence of sufficient funds, or a return ticket.
Turkey e-visa photo requirements
To be accepted, the photos you use to apply for a Turkish visa must fulfill these specifications:
The Turkish photo size must be 5x6 cm in printed form;
The photo's background must be plain white, with no shadows and no extraneous objects;
Your face must occupy 70% of the picture;
Your natural skin color must be shown;
Your eyes must be open and looking straight into the camera;
Your facial expression in the picture must be neutral;
Your face and ears must be fully visible. Long hair must be tucked behind the ears;
Head accessories or other gear are not allowed. Religious headwear is allowed but may not obscure facial features or cast shadows;
The photo for Turkish e-visa must be high quality, with no blur or pixelation;
Here is an example: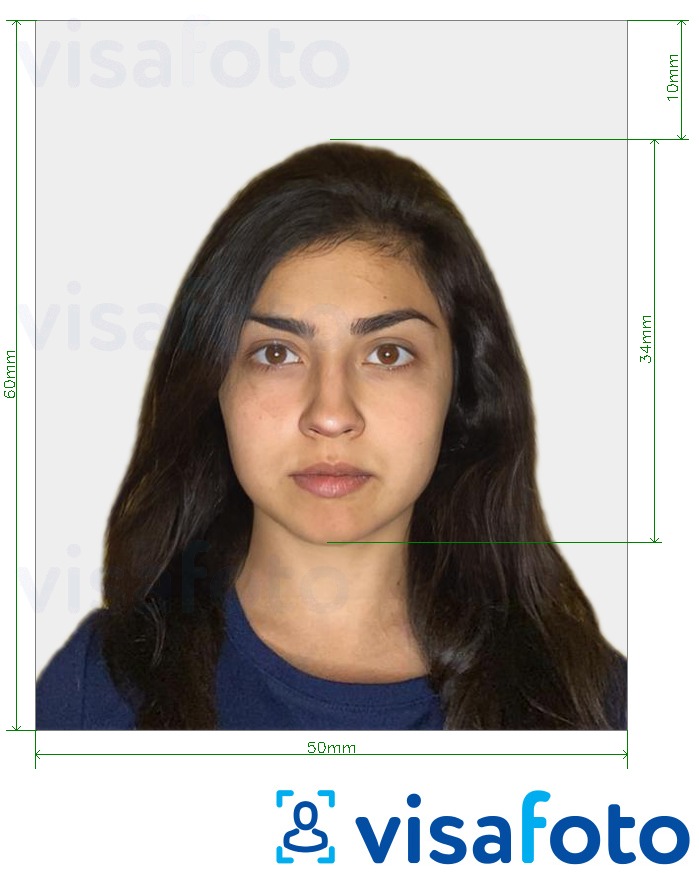 Get a digital Turkey visa photo online!
Need to get a Turkish e-visa photo done quickly? It may be tricky to fulfill all the requirements so your picture can be accepted immediately, but our professional visa photo editor can do just that, and it doesn't take much time.
Just take a picture of yourself under good lighting, and don't forget to follow the dress code and posing rules mentioned above. Then, upload your image to our tool below.
Take an image with a smartphone or camera against any background, upload it here, and instantly get a professional photo for your visa, passport, or ID.
Take an image with a smartphone or camera against any background, upload it here and instantly get a professional photo for your visa, passport or ID.
Source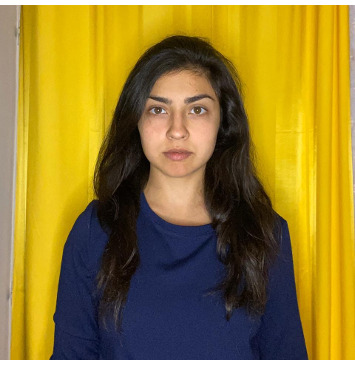 Result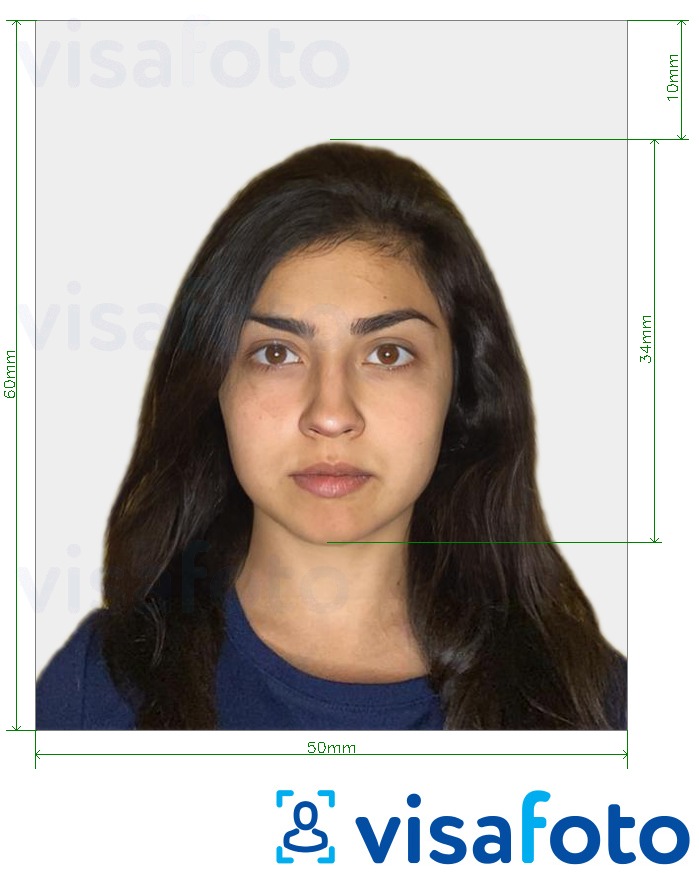 Take an image with a smartphone or camera against any background, upload it here, and instantly get a professional photo for your visa, passport, or ID.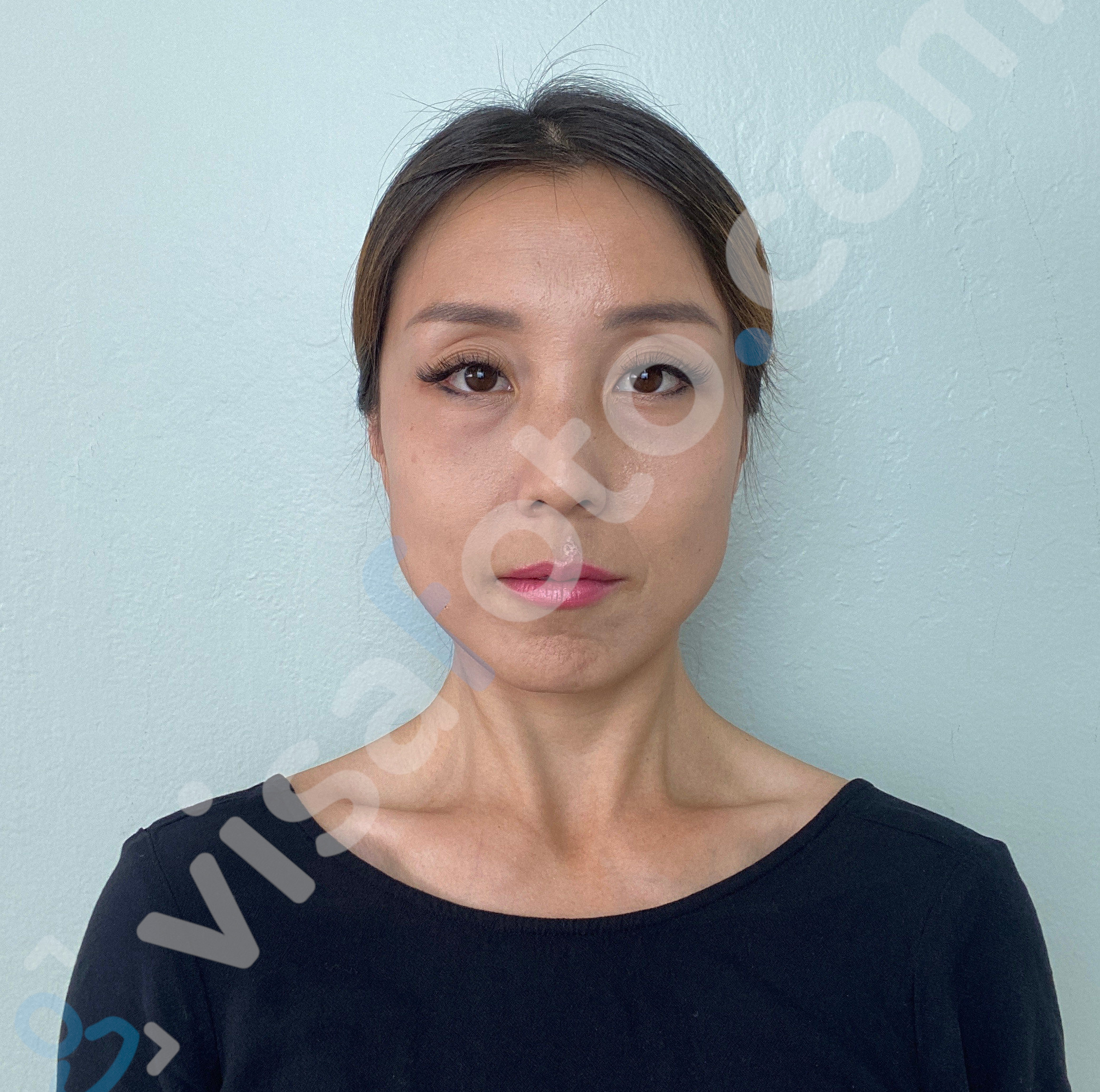 Visafoto can help you whether you're applying online or in person, as you will get a digital file of your photo and a template of your image that's ready to print.
Turkey e-visa fee
The application fee for Turkish e-visas depends on your citizenship, ranging from USD 15 to USD 60.
How long does it take to get a visa for Turkey online?
The waiting time can vary, but it's usually processed within 24 hours.
Turkey e-visa extension
You cannot extend your e-visa; you can only apply for a new one. Applicants who wish to extend an electronic tourist visa need to leave Turkey and reapply for another e-visa.
Turkey e-visa payment error: what to do?
Usually, the first step you can take is to check your payment method. Ensure it is a credit or debit card issued from Visa, MasterCard, or UnionPay, as these are the only accepted cards.
Then, make sure you have put in your card details correctly. Check if you have enough balance on your card and it is not blocked. In case of the latter, you may want to contact the bank that issued your card.
In rare cases, the error may come from a glitch in the portal. If so, you may want to check with their support service and wait for it to resolve.