Turkey Visa for Indian Citizens
To enter Turkey for any purpose, Indian citizens need a visa. The process and requirements usually differ depending on the purpose of your travel, but in the bigger picture, the general process is similar. This article will explain all the basics of Turkish visa applications for Indians.
Table of contents
Turkish visa types
The type of visa you need depends on the purpose of your travel. Turkish visa types include:
Visa for tourism and business/commerce;
Official visa;
Student visa;
Work visa;
Visas for other purposes, such as family reunions, seafaring, medical purposes, etc.
Ways an Indian citizen can apply for a Turkish visa
There are three ways an Indian citizen may apply for a Turkish visa, depending on the kind of visa they need and their documents.
Apply for an e-visa online
This option is only available for applicants traveling for tourism and/or commerce. To apply for f Turkish e-visa, an Indian citizen must also have a valid visa or residence permit from the following countries:
United Kingdom;
United States of America;
Schengen visa or residence permit at a Schengen country;
Ireland.
Apply at the local Turkish mission
If you are not eligible for a Turkish electronic visa, you must apply at the visa application center responsible for Turkish visa applications in your region.
Turkish visa application process for Indians
E-visa application process
Start applying on the official Turkish electronic visa website;
Fill out the form and upload the needed documents;
Pay for the visa application online. The system accepts various credit and debit cards, as well as different online payment systems;
Receive your visa in your email.
Apply for your Turkish visa in person
Fill out the application form according to the visa type you need;
Gather the documents and your application photo;
Schedule an appointment (if needed) to submit your application to the responsible visa application center;
Pay the visa fee;
Collect your visa in person or by mail.
Turkish work visa application
The application process for Turkish work visas does not start with the future employee personally. Unlike the case with other visas, you can't personally begin your application. The process starts with your prospective employer.
Documents needed to apply for a Turkish visa
Documents for e-visa applications
To apply for an electronic visa, you only need a couple of documents:
Your passport, valid for at least sixty days after the duration of stay of your e-visa ends;
Proof of your travel purpose: proof of accommodation (hotel booking) and return tickets;
Proof of sufficient funds;
For in-person applications
The exact list of documents needed to apply for a Turkish visa depends on which type of visa you need. However, there are documents and general principles that apply. These are:
A completed visa application form;
Your passport, valid for at least six months after your planned entrance to Turkey;
Visa application photos that fulfill the requirements;
Proof that you can support yourself financially during your travels or stay in Turkey (bank statements);
Proof of health insurance that covers your stay in Turkey;
Proof of your travel purpose. For example, tourists must provide their travel itinerary, proof of accommodation (hotel booking), and return tickets. For student visa applicants, official documents from the responsible educational institutions are needed for student visa applicants.
Turkey visa photo requirements
To be accepted, the photos you use to apply for a Turkish visa must fulfill these specifications:
The photo size must be 5x6 cm. If you apply via Vfsglobal, the required Turkey visa photo size is 2.5x2.5 inches;
The photo's background must be plain white, with no shadows and no extraneous objects;
Your face must occupy 70% of the picture;
Your natural skin color must be shown;
Your eyes must be open and looking straight into the camera;
Your facial expression in the picture must be neutral;
Your face and ears must be fully visible. Long hair must be tucked behind the ears;
Head accessories or other gears are not allowed. Religious headwear is allowed but may not obscure facial features or cast shadows;
The photo must be high quality, with no blur or pixelation;
The printed photo must not be creased or have marks that alter the image quality in any way.
Here is an example: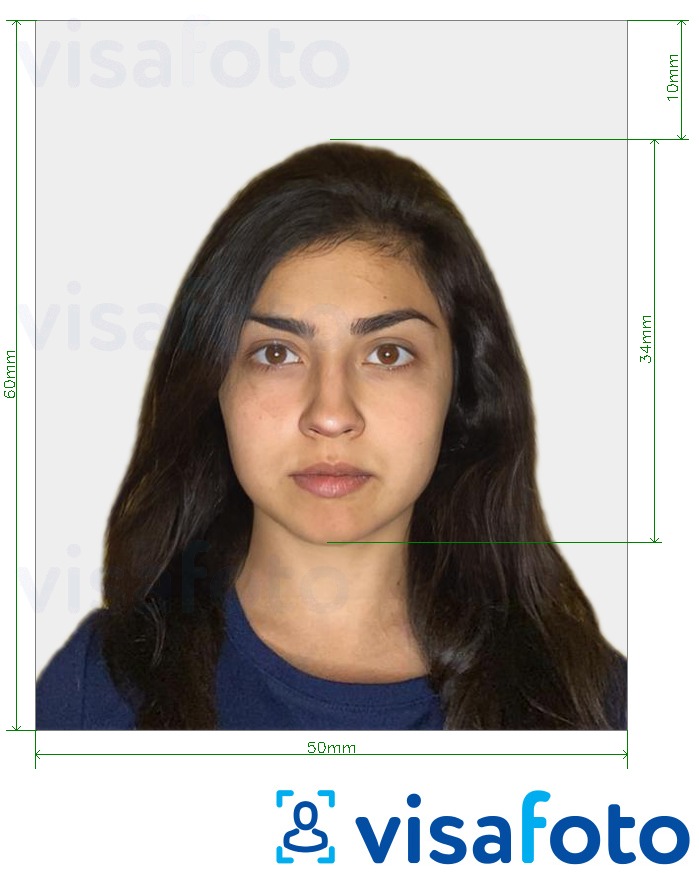 Get a Turkey visa photo online
Need to get a Turkish visa photo done quickly? It may be tricky to fulfill all the requirements so your picture can be accepted right away, but our professional visa photo editor can do just that, and it doesn't take much time.
Just take a picture of yourself under good lighting, and don't forget to follow the dress code and posing rules we mentioned above. Then, upload your image to our tool below.
Take an image with a smartphone or camera against any background, upload it here and instantly get a professional photo for your visa, passport or ID.
Source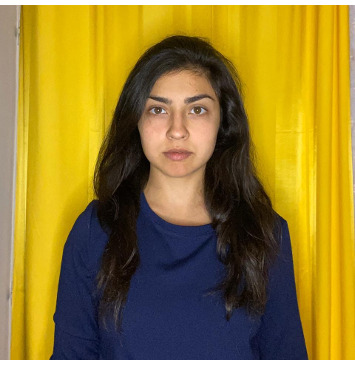 Result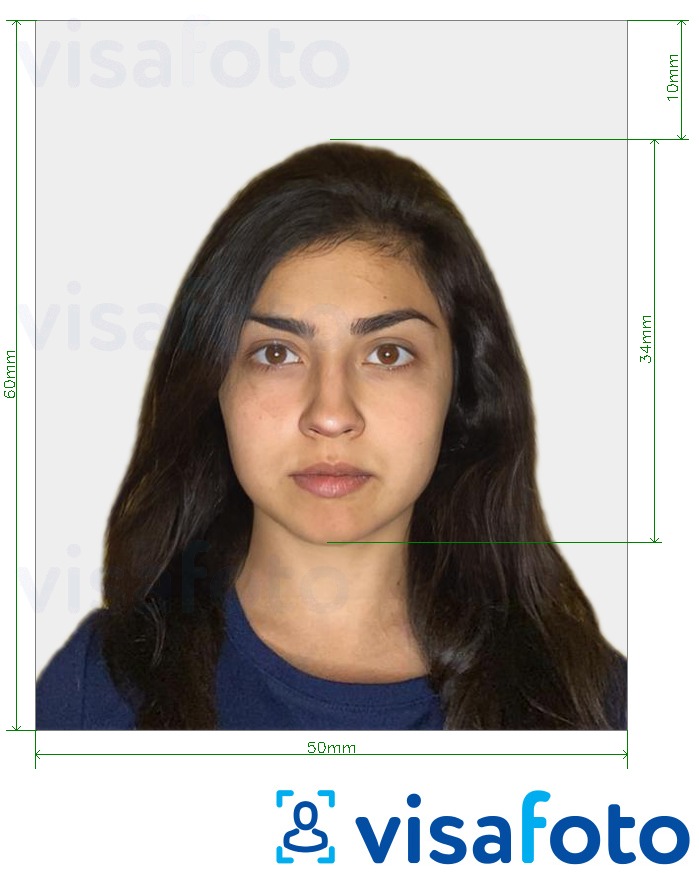 Take an image with a smartphone or camera against any background, upload it here, and instantly get a professional photo for your visa, passport, or ID.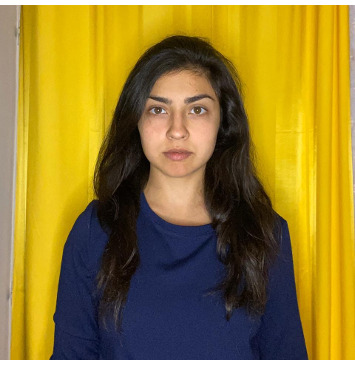 Visafoto can help you whether you're applying online or in person, as you will get a digital file of your photo and a template of your photo that's ready to print.
Your resulting photo will satisfy the Turkish visa photo requirements 100%. Still unsure, got questions? Just contact us!