British Driving Licence Photo
Are you about to get your first UK driving licence or renew your old one? You will be able to use your licence while driving and whenever you need to prove your identity or age.
And, as you will be displaying this document frequently, we recommend that you pay particular attention to your photo. It will accompany you for the entire ten years of the validity of your licence; make sure it's of good quality!
Table of contents
This article provides details on the UK driving licence process and photo requirements.
How to apply for a UK driving licence?
The following departments issue the British driving licence:
England, Scotland and Wales: Driver and Vehicle Licensing Agency
Northern Ireland: Driver & Vehicle Agency.
You can drive in the UK from the age of 17. There are several steps involved in the process of obtaining a licence:
Obtaining a provisional licence. This document allows you to drive vehicles until you have passed the theory and practical parts of the test. You need to fill in the application form on the website Driver and Vehicle Standards Agency or at the post office and await receipt of the document.
Theory test for cars and motorcycles. The theory test consists of two parts: a test of 50 questions and a hazard perception (14 video clips on screen with different road situations). Both parts take place on the same day and you receive a certificate when you pass. To reserve a date for the test, go to the official website. After passing this test, you have two years to pass the practical part of the UK driving test. If you do not do this in two years, you will have to take the theory part again.
A practical test. You can prepare for it either with any acquaintance who has more than three years' driving experience or with a professional instructor. The practical test takes approximately 40 minutes and is passed if 15 or fewer mistakes are made.
If you pass the test, you will receive a certificate that you can use to drive before you get your driving licence.
How do I get a UK driving licence if I am a foreign resident?
If you have moved to the UK from another country (other than the European Union), your driving licence will be valid for 12 months only. An EU licence must be changed to a UK licence at 70 or three years after the holder becomes a resident.
You can exchange your licence for a British licence if it was obtained in Andorra, Australia, Canada, Hong Kong, Japan, Monaco, New Zealand, South Korea, Singapore, South Africa, Switzerland, Zimbabwe, Barbados, the British Virgin Islands, the Falkland Islands and the Faroe Islands.
In all other cases, you must pass a driving licence test. You can only take the tests and get a full-pledged licence after spending six months in the UK.
Documents required for the UK driving license application
To obtain a provisional licence and, in the future, a regular licence, you must submit the following documents:
A valid UK passport or one of the following identity documents: UK birth, adoption or naturalisation certificate. If you use any of the certificates instead of a passport, you must support it with one of the following documents: National Insurance card, P45, P60 or payslip, marriage certificate or divorce paper, education certificate, gender recognition certificate.
If you are a foreign resident, you need to provide a foreign passport with a visa sticker or stamp showing you have permission to live in the UK or a biometric residence permit (BRP).
A digital UK driving licence photo for an online application or a paper photo for applying by mail;
If you're providing identity documents other than an up-to-date UK or EEA passport, a valid UK Biometric Residence Permit or UK travel document, you must get an authorised person to sign the back of your photo. This person must live in the UK and not be a relative of yours.
The UK driving licence photo requirements
For a successful application, your photo must meet the following criteria:
The photo must be in colour;
The required UK driving licence photo size is 35x45 mm if you apply in a paper form;
The head size on a printed photo must be no less than 29 mm and no more than 34 mm;
The UK driving licence photo rules state that the picture must be recent, taken within the last month;
The resolution of a digital image must be 600 DPI;
The UK driving licence photo background must be plain and light-coloured, with no patterns, distinct shadows or extra objects;
The photo should be taken in even lighting, with no strong shadows or overexposure;
The UK driving license pic must include your head, shoulders and upper body;
Your facial expression must be neutral, with eyes open and mouth closed;
Your hair mustn't cover the face. Make sure that your eyes are fully visible;
Headwear is allowed only if worn for religious or medical reasons.
Here is an example: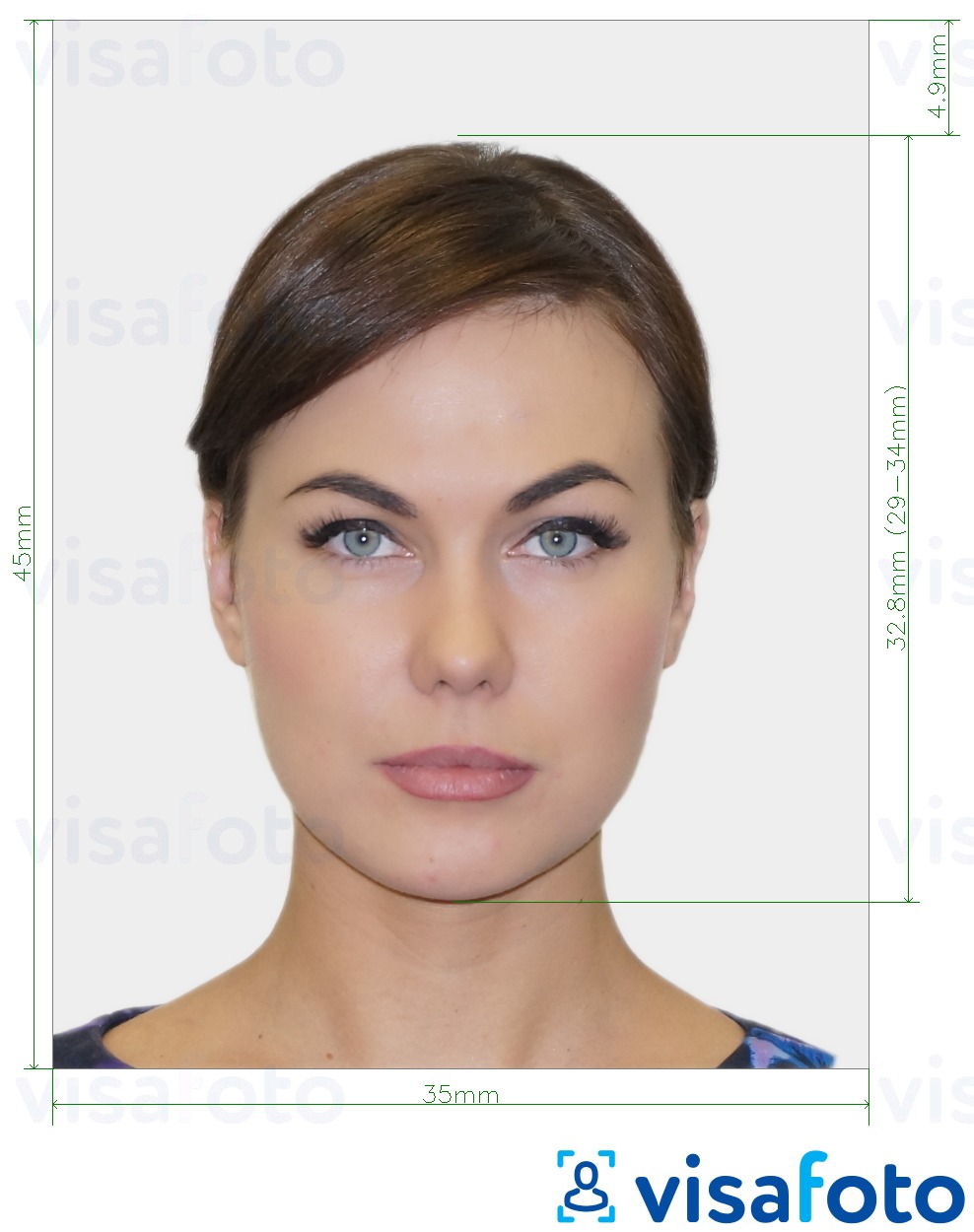 Can I wear glasses in the UK driving license photo?
If you wear prescription glasses, you may not have to take them off as long as the lenses and frames do not cover your eyes. If you are doing a UK driving licence with your glasses on, make sure the lenses are free of flashes and reflections. Tinted glasses are not allowed.
The UK driving licence photo makeup
You can apply make-up for a driving licence photo in the UK, but it mustn't distort your appearance. Your licence will serve as your ID, and officials should have no doubts about your identity. It is preferable to use neat, neutral makeup.
Get the UK driving licence photo online!
How do you quickly get your driver's licence photo taken from the comfort of your own home? Entrust the task to the specialised driving licence photo tool!
Take an image with a smartphone or camera against any background, upload it here and instantly get a professional photo for your visa, passport or ID.
Source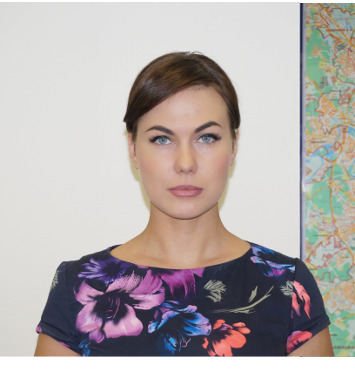 Result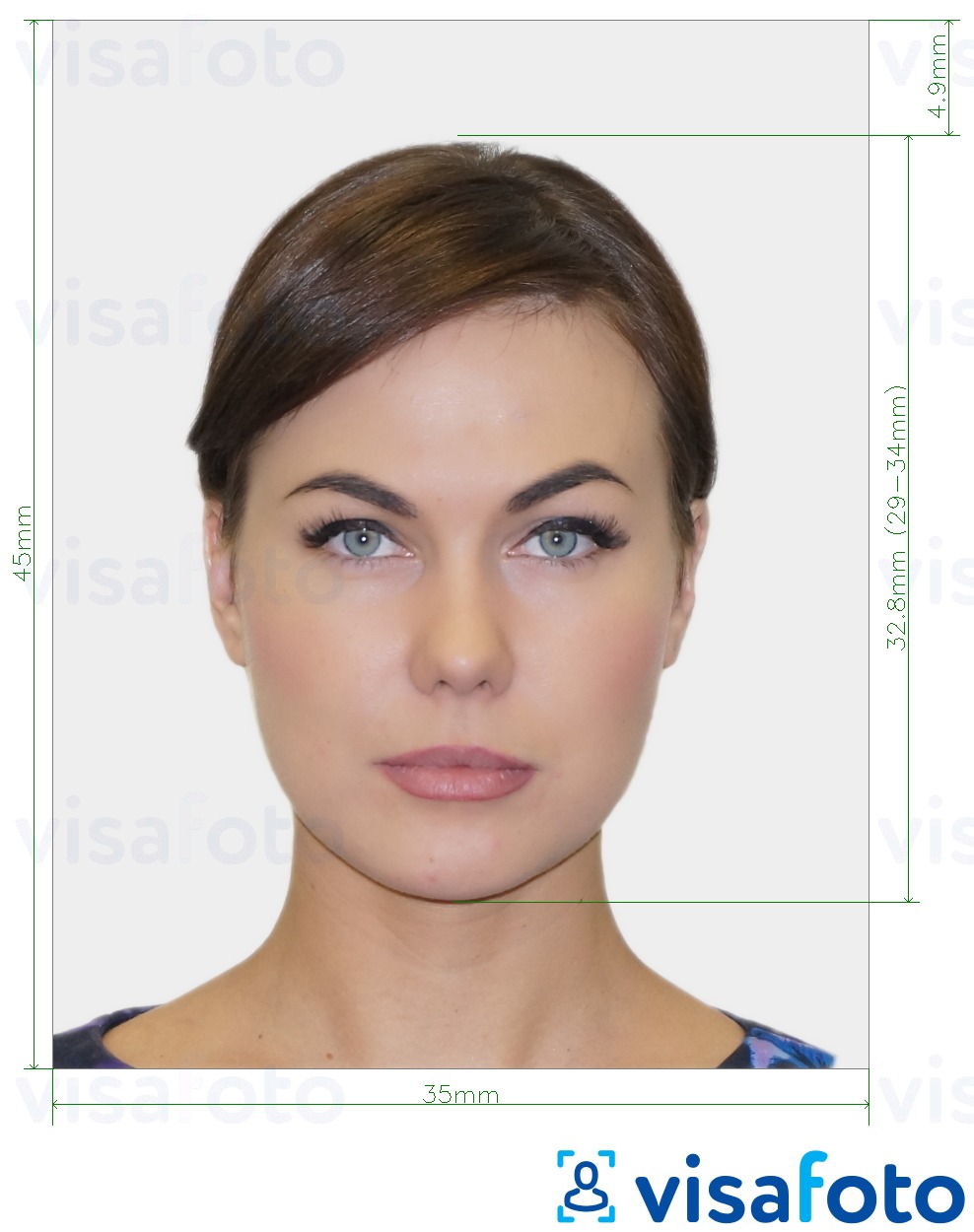 Visafoto will instantly edit your image so that it matches all the UK driving licence picture requirements. Just upload your photo here and instantly get a photo of professional quality.
Take a photo for your UK driving licence against any background and instantly change it to white;
Set the photo to the correct size;
Centre the head and position the eye line at the correct level;
Improve image quality.
Take a photo of yours like this one: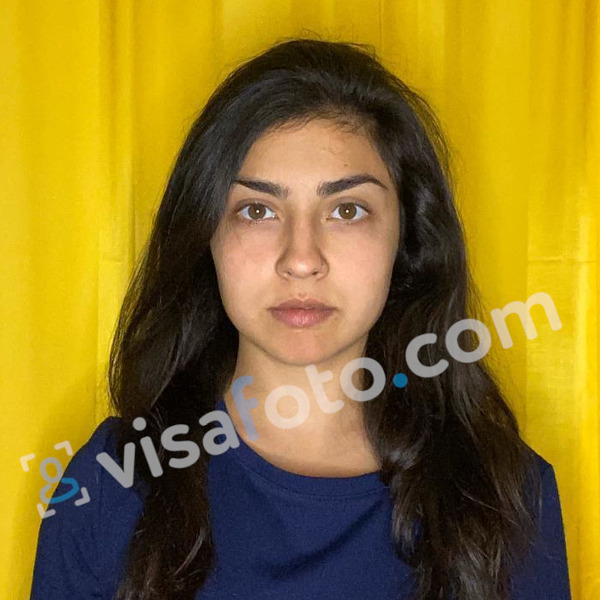 Visafoto will instantly provide you with 2 types of images:
A digital UK driving licence photo for an online submission;
A printable template with four separate photos sized 35x45.
Here they are:
The UK driving licence photo guidelines
Take photos in even lighting, preferably daylight;
Stand at a distance of 1.5-2 metres from the camera;
Look directly into the camera, keeping your expression neutral;
Think happy thoughts!
And Visafoto will do the right size, format and background for you.
Can I use a passport photo for a UK driving licence?
Yes, the requirements for UK passport and driving licence photos are the same. You can use your driving licence photo for your passport as well. However, please note that the photo must be recent - taken within the last month. If you submit the same photo as in a passport obtained a long time ago, it will not be accepted.
When do I have to provide a new UK driving licence photo?
A recent driving license photograph is required if you're applying for:
a provisional driving licence
a renewal of your driving licence
exchange of your foreign driving licence.
You don't need to provide a new picture on driving licence if the reason for your application is one of the following:
a change of name and / or address
a duplicate of your existing licence.
Last update: December 2022