Advance Parole Application Process
Are you waiting for your application for a U.S. residence permit? Advance Parole is a document that allows you to leave the United States before you receive your Green Card. This article will tell you how to obtain Advance Parole and what paperwork is required.
Contents:
What is Advance Parole?
A person who applies for a U.S. Green Card may not leave the United States before he or she is granted residency. The only exceptions are exit and enter with an Advance Parole travel document.
If the applicant left the United States without this document, they might be barred from re-entering America for up to 10 years. However, you can apply for Advance Parole either in the US or out of the country.
The main features of Advance Parole are as follows:
The document functions as a US visa;
Advance parole can be used for travel or as an ID card;
This document is not a substitute for a passport.
To obtain Advance Parole, you must apply on the USCIS website by completing Form I-131.
Please note: you can use this form to apply for reentry, a refugee travel document, and the Advance Parole (as for permission to re-enter the United States).
Advance Parole requirements
As an applicant can be:
A person who is waiting for confirmation of a Green Card issuance;
An applicant for asylum in the United States.
The Advance Parole cost is $575, but it is free to apply with Form I-485 (application to register permanent residence or adjust status). You do not have to submit both applications at the same time.
You can apply for an Advance Parole on Form I-131 at a later date. The main thing is to meet the deadline while the Green Card petition is in process.
Many people worry about whether an Advance Parole is required when an alien is lawfully present in the United States and his or her visa has not yet expired when applying for a Green Card. Yes, usually, an Advance Parole is required, even in this case. But there is an exception - the rule does not apply to L-1 and H-1 visa holders. They are free to leave the country and not return as long as their Green Card application is pending.
Documents required for Advance Parole application
To apply for an Advance parole, you will need to submit the following documentation:
A completed Form I-131 on the USCIS website;
A copy of your ID or driver license or a copy of your EAD card (employment authorization document);
Two passport sized of the established standard;
Documents confirming the necessity of urgent departure from the country and subsequent return.
All paperwork must be translated into English.
Advance Parole photo requirements
The Advance Parole photo specifications are as follows:
The required photo size is 2x2 inches (51x51 mm);
The photo must be taken against a white background;
It is necessary to provide a color image;
Applicant must take photo without headgear, except for religious paraphernalia;
The photo must be up to date: It is desirable to provide a new photo, the date of validity of which does not exceed 6 months before the application;
Here is an example: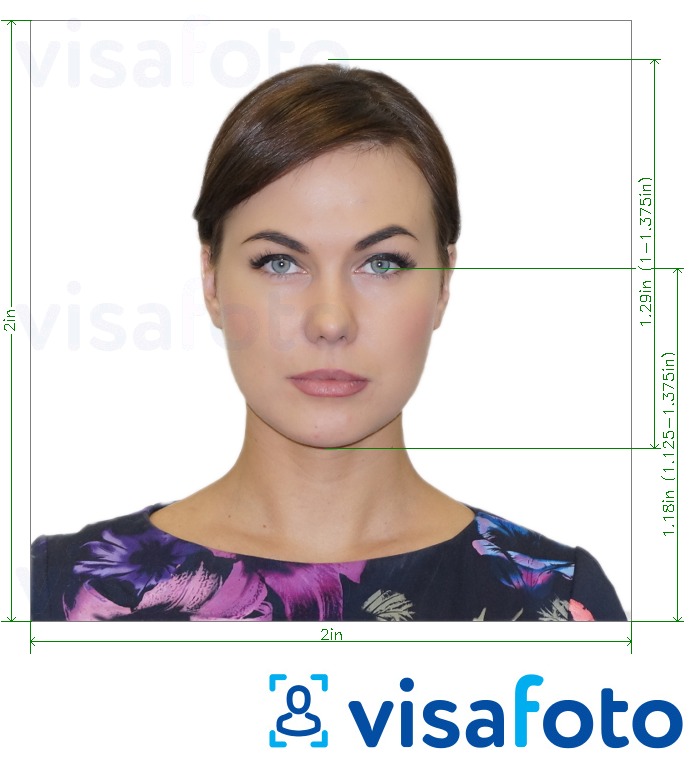 With Visafoto, you can have your photo taken in no time at all. You can use the program anywhere in the world 24/7. It's a convenient online service for processing photos for U.S. permits as well as visas, passports of different countries, international driver's licenses, medical insurance and more.
Take an image with a smartphone or camera against any background, upload it here and instantly get a professional photo for your visa, passport or ID.
Source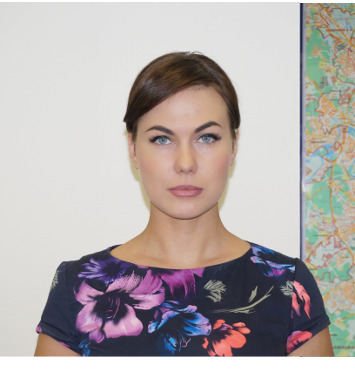 Result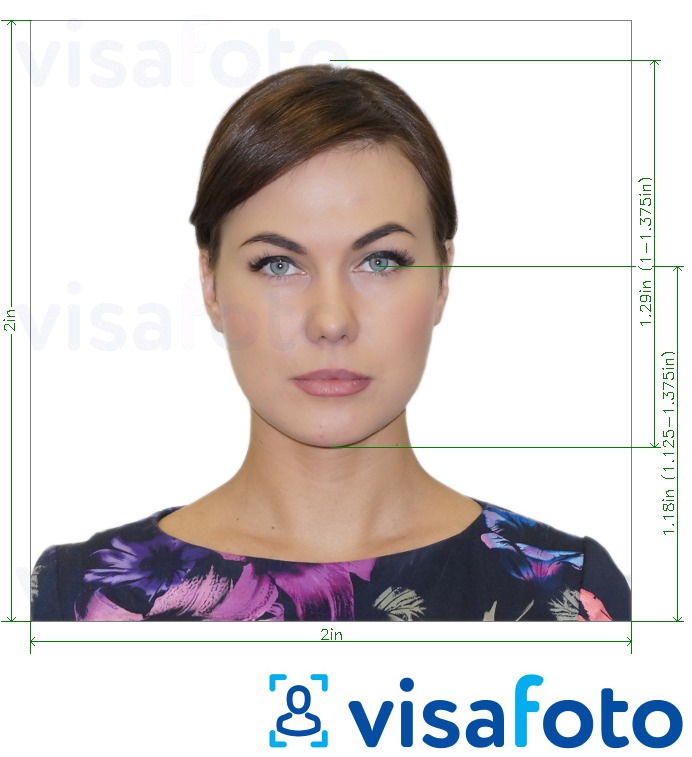 Visafoto online photo editor adjusts the size and resolution of the original image, automatically replaces the background with white, works comprehensively with the original photos, improving them instantly.
Source photo: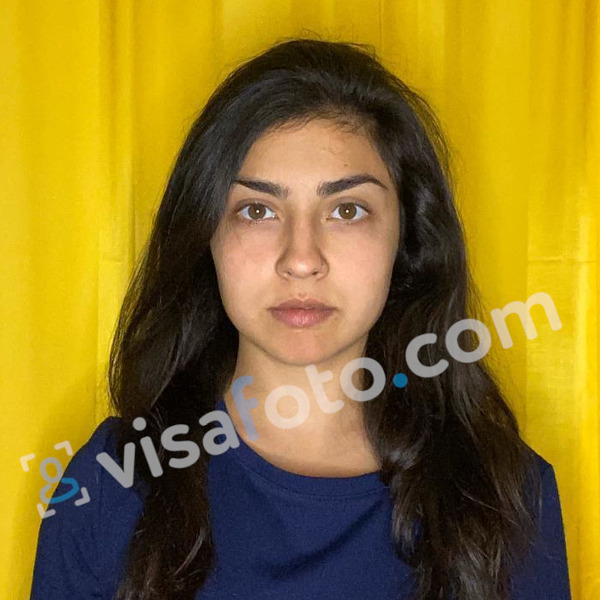 You will get 2 files: a printable template and a digital passport-sized photo
All you have to do is take a picture with any device that has a decent camera resolution, upload it to the program, and download the photo ready for submission.
Good luck getting Advance Parole!