FOID card
FOID abbreviation means Firearm Owners Identification card: a firearms license of Illinois state.
Table of contents
It identifies citizens who are eligible to acquire and possess firearms.
What does a FOID card do?
The FOID card allows you to purchase weapons and keep them in your home. Keep in mind that it does not allow you to carry a gun with you: you need a separate permit.
If you have a felony charge, in general, it makes you ineligible for a FOID card.
The FOID card is valid for ten years.
If you live in Illinois and hold a permit to buy a gun issued in another state, you don't have to file a FOID separately.
FOID card application
To apply, you need to have an Illinois driver's license or a State ID card.
The paper form is unavailable now: there is only an online application. To check the status of your application, you should also use the online portal. It is available here:
You must get your FOID card in 30 days since the authorities have received your application. However, you can encounter a delay and obtain it in only 50, 60, or even 90 days.
FOID card fee
Although the fee is $10, you will be charged $11. You will need to pay using your bank card.
FOID card photo requirements
Taking your photo, follow the FOID card photo guidelines below so that your application will not be rejected.
FOID card photo size is 1.25x1.5 inches;
You must take a picture within the last 6 months;
You must not submit a previously used photo for your driving license, Illinois State Identification, or old FOID card;
The picture must be in color;
The photo must have a plain white background;
Only clear pictures without blurring are allowed;
The photo must display your full face;
Shoulders should be visible;
There must be no other objects in the photo;
When photographing, look directly into the camera; it is not allowed to lower your eyes.
Maintain a neutral expression without various emotions;
Sunglasses, hats, scarves are not allowed;
The photo must not be laminated.
Here is an example: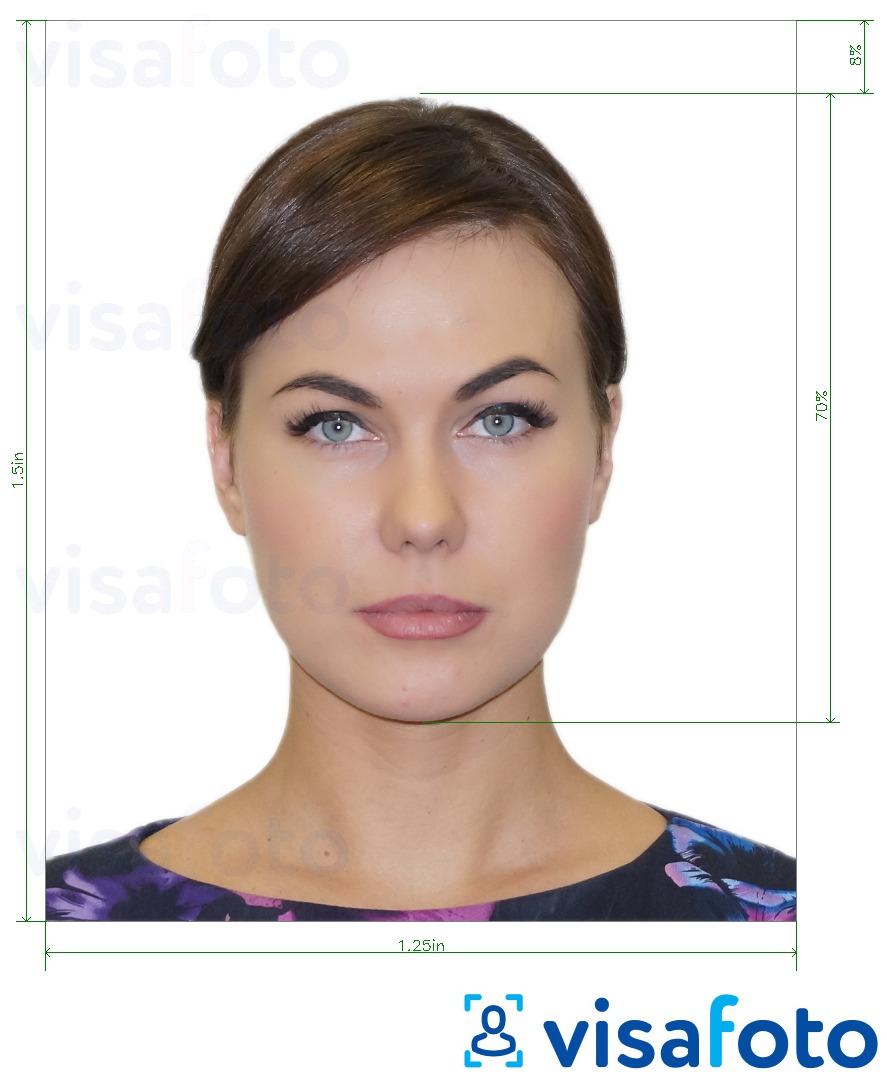 Take a FOID card online
What is the best way to take a FOID card pic? With Visafoto, you can get a FOID card photo from any place in the world in seconds right now:
Take an image with a smartphone or camera against any background, upload it here and instantly get a professional photo for your visa, passport or ID.
Source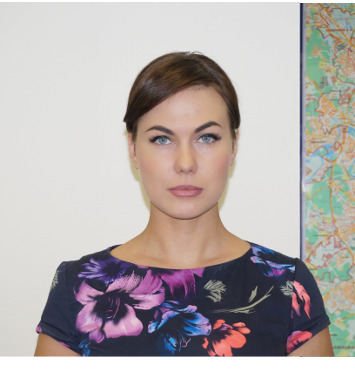 Result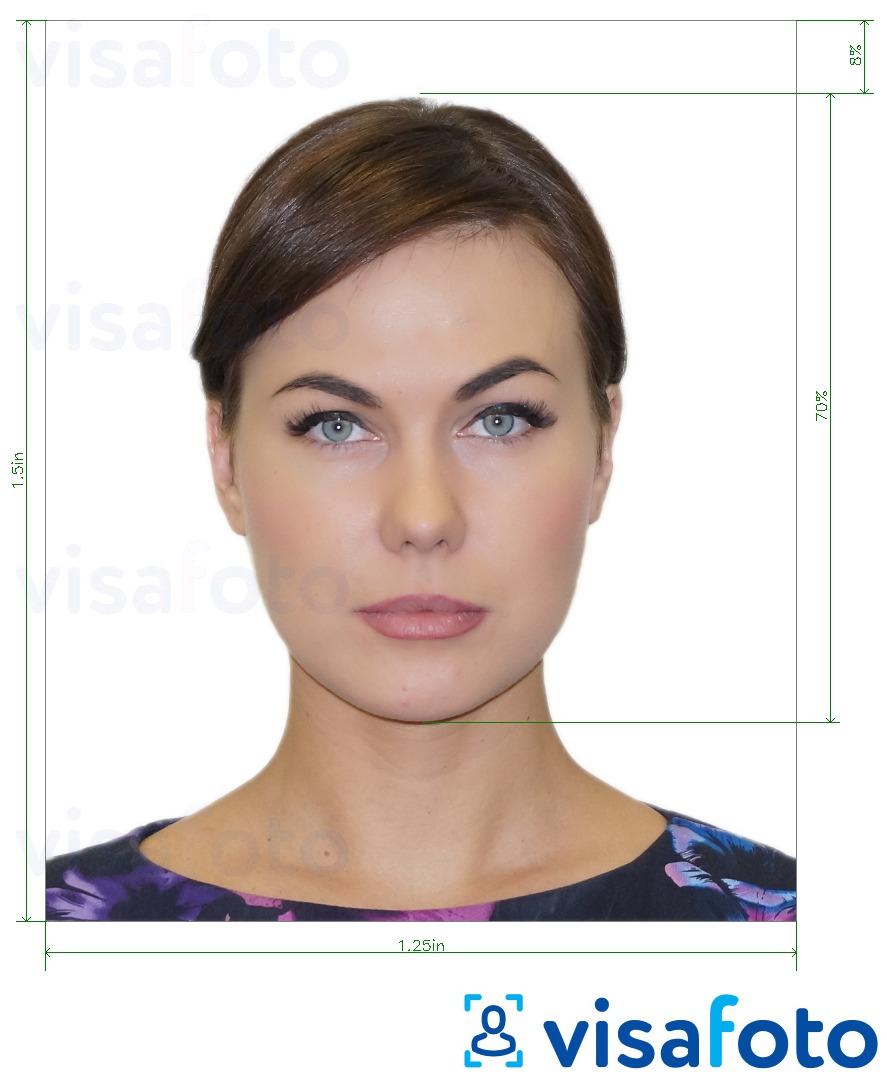 Use our online FOID card photo editor to view the quickest results. Just upload a full-face photo taken under regular light. Visafoto will instantly resize and format it as needed, replace the background with white, and improve overall image quality. The resulting image will meet 100% FOID card application photo requirements.
First, take a photo of yours under daylight like this one: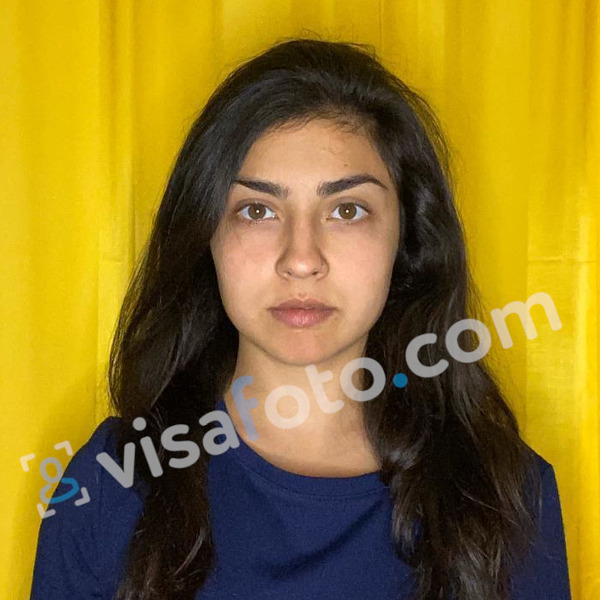 You will have two types of photos: a digital one for electronic applications and another one suitable for printing.
Here they are:
Remember that if you have any problem with your photo, you can just write an email to our support team, and we will fix it immediately.