Form DS-260 for DV Lottery Winners
Congratulations! If you read this article, you have probably won the DV Lottery. Your next task is to fill out form DS-260 for your U.S. immigrant visa. Read on to find out how to do it correctly.
Table of contents
DS-260 filling step-by-step
The first thing a Green Card Lottery winner must do is fill out the immigrant visa electronic application: the DS-260 form. The form is located here. To make it easier for you, initially translate the page into your language if your browser allows it ( such as Google Chrome).
So, before you fill in, you have to enter the Case Number in the appropriate field. The Case Number is listed in the DV Lottery Winning Message.
After doing this, you will see new fields to fill in. You will need to enter the following data in the corresponding cells:
The name of the Green Card Lottery winner;
Date of birth;
Confirmation number issued upon registration in the DV Lottery;
Select your category from the list provided.
When completing Form DS-260, do so in sequence. Check the box to confirm your agreement after "I certify that I have read and understand the above. I am now ready to begin the immigrant visa and alien registration application process".
When you fill out the DS-260 form, you must provide your contact information, current and previous addresses, and contact information in the States and where you live in this country. The green card will arrive at that address shortly after you arrive. If you have not yet decided where you want to live, you can give the address of anyone you know in the U.S. You can change this information later, up to the time you enter America.
In the Interview Location field, select the country and city of the interview that suits you.
After completing each page of Form DS-260, click Continue. You will have to give information about your education, work experience, previous travels, and family. The questions are worded clearly and concisely. Please note: When you give your mother's name, you must write her maiden surname.
Pay attention to the security chapter. You must give the following true information:
Health status;
Information about a medical examination;
The presence or absence of any socially dangerous diseases, such as tuberculosis.
It is also necessary to indicate whether you have documented proof of vaccinations in accordance with U.S. law. You must have vaccinations that comply with U.S. law. When completing Form DS-260, answer Yes if you plan to make them. Don't worry: If you don't have any of the required vaccinations, you can get them at the mandatory U.S. immigrant medical exam.
If you wish to indicate No, indicate that you have all immunisations required for the country you are currently in.
This section also asks about your current or past drug use and whether or not you have a mental or physical condition. Of course, you should answer No.
Please note! If you do nothing for more than 20 minutes while filling out form DS-260, your session will expire. After you enter any new information, save the page. This will allow you to pick up where you left off.
The final step is Review (page 25). This is to verify all information and sign and submit your DS-260 form. Make sure all information is accurate and correct so you will not have problems at your interview.
Form DS-260 must be completed separately for each family member of a DV Lottery winner. If you did not list all family members when you entered the lottery, or if, for example, you have since married or become a parent, you should record this information now. To do this, click on the Add Applicant button and create additional forms for each new family member you wish to take with you to the United States.
DV Lottery & USA visa photo criteria
If you are still applying for a Green Card through the lottery, make sure you have a good quality photo. This is a required part of your DV Lottery application, and a photo that does not meet the requirements may result in a denial of your Green Card application.
The requirements for both the Green Card and the US visa are as follows:
The photo size is a minimum of 600 x 600 pixels and a maximum of 1200 x 1200 pixels;
The required photo size in printed form is 2x2 inches (50 x 50 mm);
The picture cannot be more than 6 months old. It is best to provide as recent a photo as possible, from which you should be easily identifiable;
Image must be in color and square;
The required format is JPEG;
The color palette is sRGB;
The sistance from top to chin must occupy 50-69% of total image height;
The required backrground is plain light;
Applicant must look directly into the camera;
You cannot be photographed in uniform or overalls;
Glasses are prohibited.
Here is an example: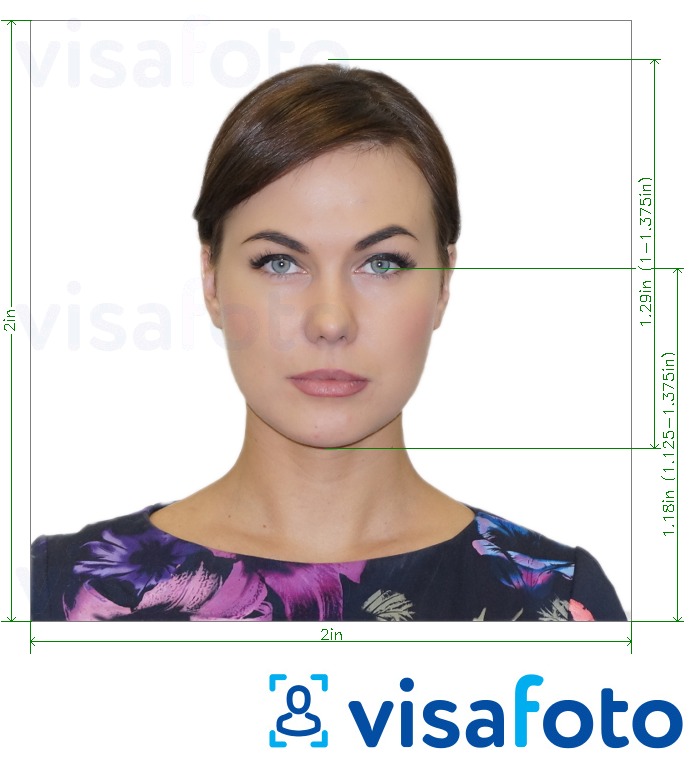 Get a photo for your Green Card application or US visa online!
For your convenience we created the Visafoto service in 2013. The online ID photo editor allows you to process images in accordance with legal requirements. The service is available 24 hours a day, online. All you need is a smartphone and an Internet connection.
Take an image with a smartphone or camera against any background, upload it here and instantly get a professional photo for your visa, passport or ID.
Source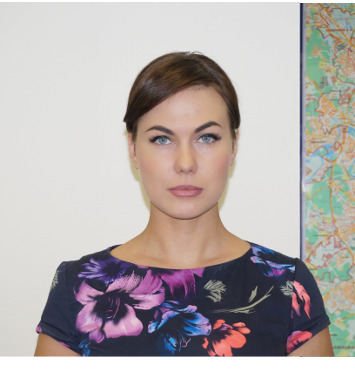 Result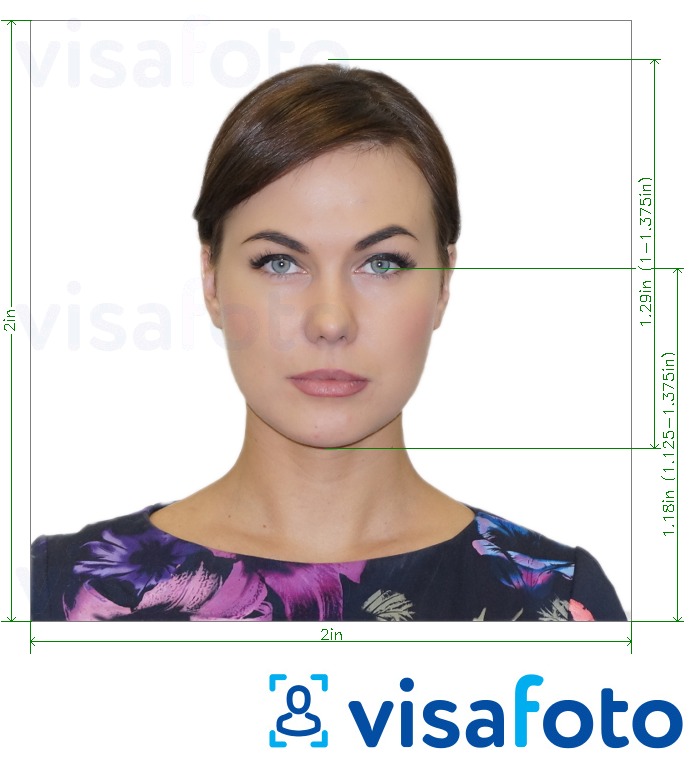 Brief guideline:
Take your picture against any background, taking care of the dress code. Don't use a lot of jewelry or bright makeup, and don't wear your hair up high. Make sure your hair does not fall on your face. It is better to be photographed in dark, contrasting with the light background clothing;
Take a picture with a good resolution camera;
Upload your Green Card photo to the program;
Download the finished image that you can use to submit online!
The acceptance rate for Visafoto images is 99.7%. If there are any problems (which is virtually impossible) we will instantly replace the Green Card photo with a new one or give you your money back.
The original picture: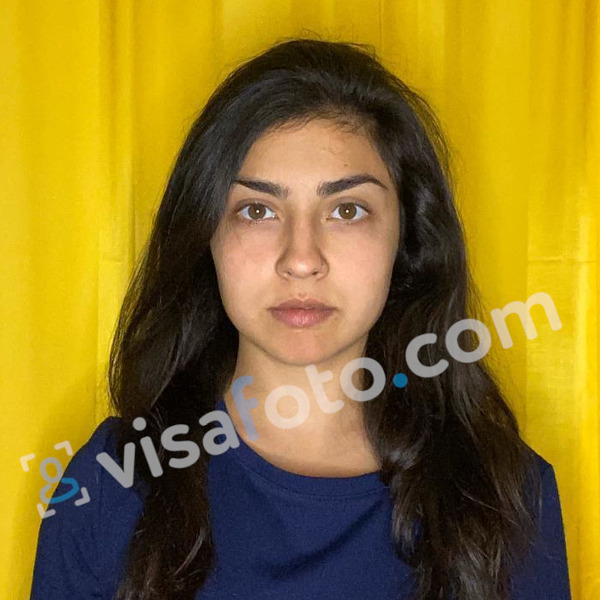 The pictures you will get:
Good luck completing your DS-260 and moving to the United States!